The Internet makes it possible to rapidly scale investment in demand generation. Small businesses can create and run ads in a few minutes, targeting prospects with pinpoint precision. But all the tools in the world don't necessarily lead to a positive return on investment (ROI). You must target the right people, with the right message, at the right time.
A problem-oriented Lead Generation Campaign is so effective. Instead of blasting a list of your company's services, problem-orientation identifies and creates content that speaks to your customers' common concerns. Rather than promoting your main product or service, you can focus on the problems that might lead users to investigate your other products or services.
Both sales and marketing can help build this kind of campaign by better understanding the core needs of their target audience and what those people are most likely searching for.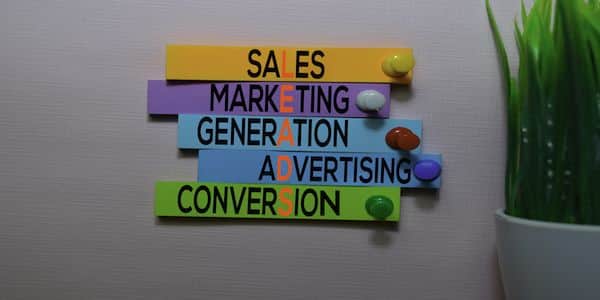 Find out How to Create a Buyer Persona Quickly & Easily 
Identifying Key Problems for Your Campaign
The first step is to map out the problems your prospects have and the language around how they discuss them. This is a four-step process and is neither exclusive to marketing nor sales, and it should be a collaborative effort. 
Define Your Target Personas – Clearly define who you want to do business with. Where do they work? What is their title? Are they a final decision maker? Does he or she have any specific needs, worries, or concerns that you already know?
Capture Customer and Lead Feedback –

Look at your customer list and identify who already fits your

buyer persona profile.

Have they provided any customer satisfaction feedback, spoken to support, or provide insights you can use? What about prospects that sales have already talked with? What has sales identified as a common concern(s)?

Find Common Pain Points –

From your observations, their direct feedback, and sales input, look for 3-5 common pain points for each persona. These are the things that they often have in common, and ultimately, they will be looking for solutions. 

Research What People Are Searching –

According to these pain points, what are your customers searching for online? Are they actively looking for a provider to help resolve them, or still in progress? What stage in the buyer's journey are you best able to engage with them?
When you have clear responses to all four of these prompts, it becomes significantly easier to build a marketing and Lead Generation Campaign along with the follow-up sales sequences needed to capture and convert high-value leads into customers.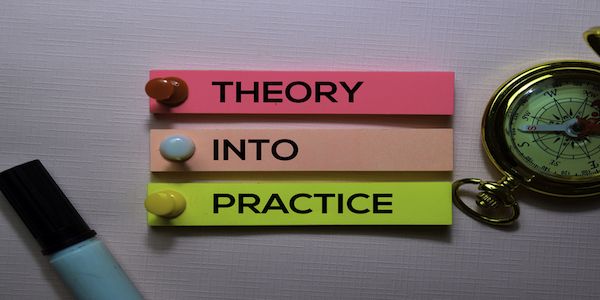 Take your company in the right direction with a Marketing Blueprint by Pronto
Creating a Marketing and Sales Funnel
Once you know the problems around which you will build a Lead Generation Campaign, it's time to create the materials necessary to reach people. There are several considerations: 
Primary Offer to Capture Leads –

It needs to be a high-value document, infographic, video, recording, or another value-oriented piece of content that you can exchange for their email address and basic contact information. 

Supplemental Content to Capture Traffic –

The offer alone won't attract leads to your website, though. You need blog posts, social media content, and other resources to attract traffic from people who are specifically searching for what you provide. 

The Follow-up Process for New Prospects –

Once someone downloads the primary offer you've prepared, what happens next? Do prospects get a series of emails providing additional information? Does someone from your sales team call them? Clearly map this out, coordinating between sales and marketing to define what this communication looks like. 
The goal is to build a system that attracts prospects to your website, according to the questions, concerns, and pain points you have identified, and convert to leads via a lead capture form. Then, receive follow-up emails or calls from your marketing and sales team according to the urgency of your customer's need and how much interest they have shown.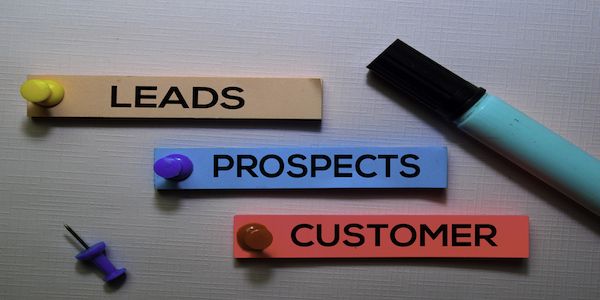 See Building a Customer Journey Map of Interactions with Your Company
Measuring the Value of New Leads
No matter how much research you perform, at some point, you are still guessing. There is no clear and easy way to know exactly what to say and to whom you should say it. It's vital to measure your results and respond regularly.
For a content-campaign, for example, especially if you are using ads to amplify the message, you should be checking and evaluating the results at least once a week. Every time an email goes out, whenever a new ad goes up, and whenever you push out new content related to your Lead Generation Campaign, there should be a debrief shortly afterward to evaluate how it performed and if the leads were high quality.
This is where a closed-loop communication process between sales and marketing can be invaluable. Marketing needs to know if a lead is good or not. Sales need to know what marketing is saying to prospects before they reach their desk. If a lead is not considered high quality, why? What can be done differently?
Final Thoughts
With the right approach, it's possible to build a Lead Generation Campaign that drives engagement from your most valuable potential prospects and coordinate between sales and marketing in the process. Thanks for stopping by!
Start growing online with our Managed Website services