Celebrating 140 Years of Serving the Community with a Bold Website Makeover
Central Children's Home was founded in 1883 and is based in Oxford, North Carolina. They provide family centered services to children and young adults who are unable to stay at home due to neglect or abuse.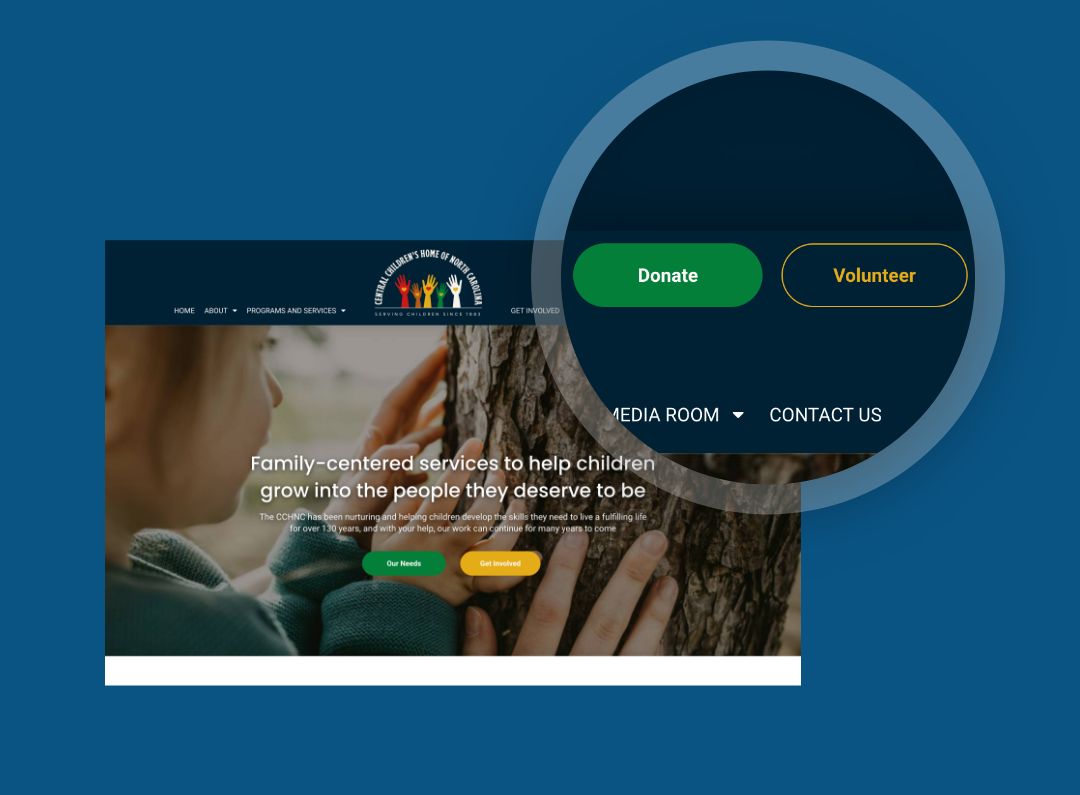 Inviting Visitors to Play a Part
As a non-profit, donations and contributions are the lifeblood of the Home's finances. That is why we placed clickable donation buttons throughout the website, taking visitors to a page explaining the current projects and support required. 
We also placed a "volunteer" link for those interested in providing more hands-on help for the Center.
"As a not-for-profit organization we constantly need donations and volunteers. The new homepage has many clear pathways for visitors to engage and make a meaningful contribution."
Marking almost 150 years of charitable work
The "Our Story" page outlines the history of the Central Children's Home, engaging visitors and marking the Home's long history of helping, supporting and educating children and young adults.
Visitors are certain to be inspired and caught up in the proud history of the Central Children's Home, encouraging engagement and inviting visitors to join them on their journey.
"It is user friendly and easy on the eye to visitors, all while respecting our proud history and the wonderful people who work here. We love the feel and look of our new website!"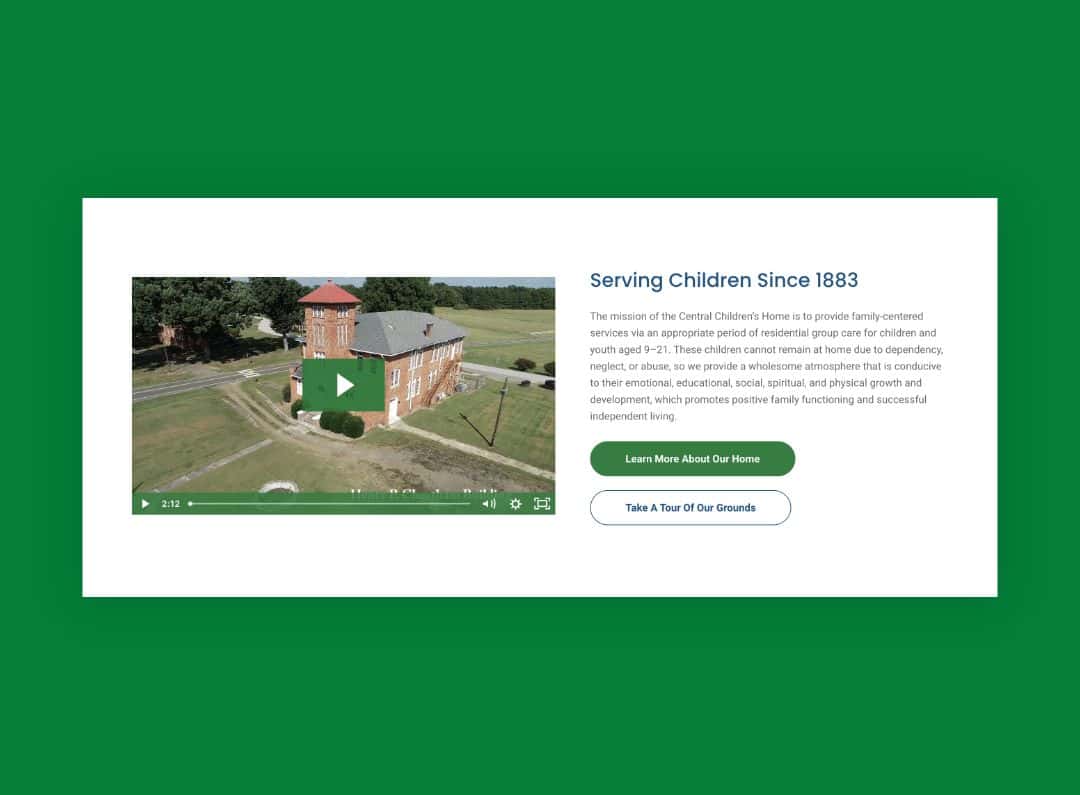 Video introduction to the Facilities
An impressive video on the home-page gives a brief guide to the Home's grounds and facilities. 
The video gives off a sense of the history and evidences a well cared for and well managed facility, creating a sense of reassurance and professionalism to prospective donors.
Central Children's Home wanted a new site that engages visitors and inspires them to take action and contribute. With the assistance of Pronto, they have a modern website that builds on a long tradition dating back 140 years, and positions them for an even brighter future.
Make your NPO stand out with a unique website design
Reliable WordPress website support services
See Other companies we helped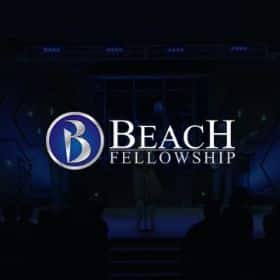 Encouraging Website Visitors to Join a Local Community with a Worldwide Reach