Law Firm Has Website Makeover With a Statewide Pitch
D'Andre Law is a legal firm specializing in workers' compensation defense, with its head office in Oakland. Established as a solo organization in 1970 by Joseph D'Andre, it has since grown into a company with over fifty employees with multiple offices across the state of California.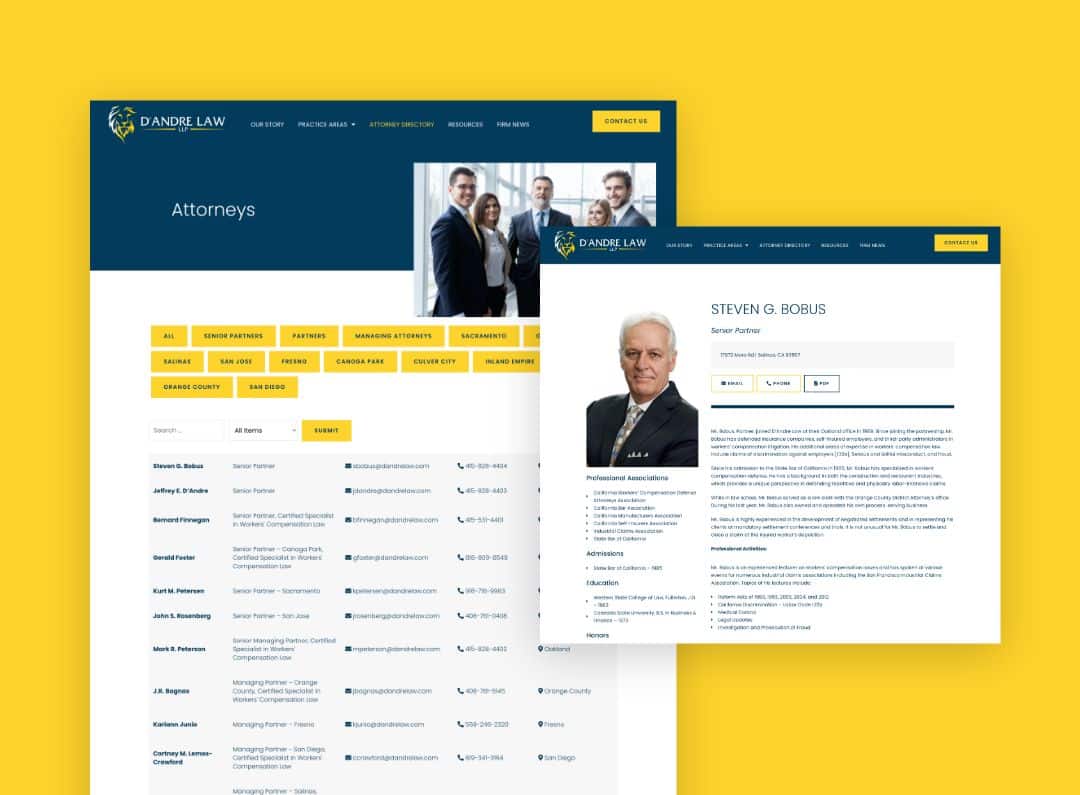 In order to help prospective clients make the best choice, the Pronto team created a page with a complete list of all D'Andre's partners and associates, with contact details and full biographies. Visitors to the page can refine their search based on location, allowing them to find nearby offices and get in touch directly with the attorney of their choice.
"Right from the start the Pronto Marketing team took care of all our requests efficiently and quickly. I'm grateful to Sabrina and her team for all their dedication and hard work!"
Interactive Office Location Map
As with many other industries, people usually prefer a local provider. With offices all across California state, clients can find the office nearest to them. A map with clickable pins and pop up graphics with addresses and contact details showing all of D'Andre's locations makes finding the nearest associate a simple task.
"When we approached Pronto for the project, we wanted to make sure that clients know the best and easiest way to contact us. The map feature is exactly what we were hoping for."
Pointing Visitors in the Right Direction
In order to help visitors to find the right attorney quickly, we placed an eye-catching CTA above the fold on D'Andre's home page. Clicking on the button takes visitors to the office location map, giving a convenient option for people to either communicate with a lawyer directly via phone or email, or submit a contact form.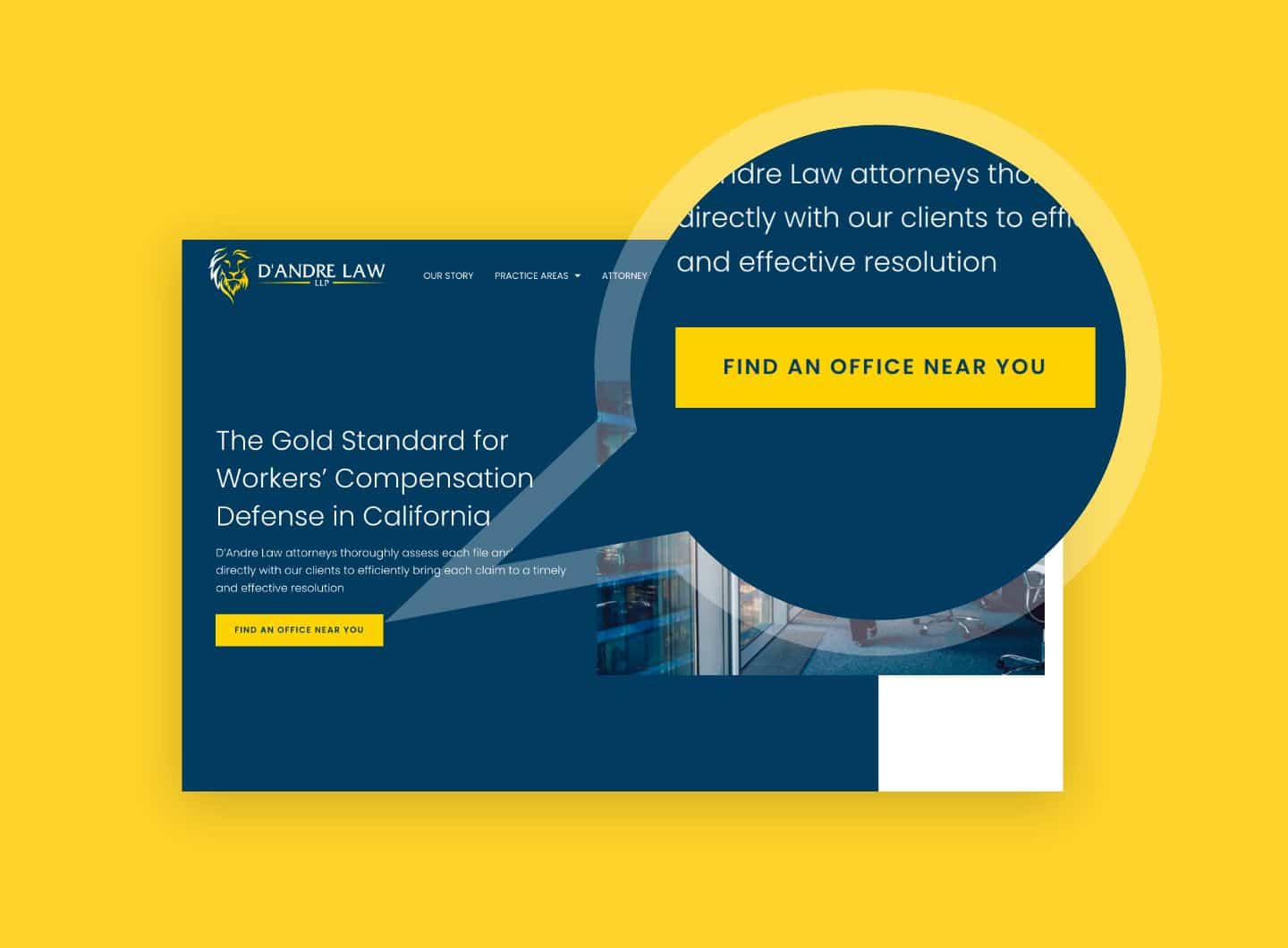 D'Andre Law reached out to Pronto looking for a website revamp. They now have a site that is simple to navigate, easy on the eye, and full of useful information and contact details, all while underlining D'Andre's presence all across California. 
Make your business stand out with a unique WordPress website design
Reliable WordPress website support services
See Other companies we helped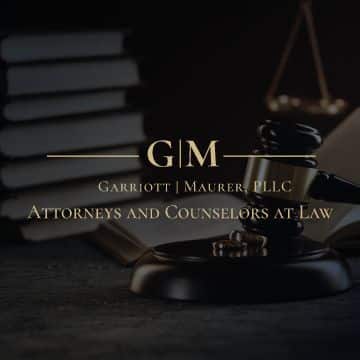 Using Interactive Design Functions to Vitalize a Family Law Website