Presenting the Perfect Wedding Day with a Beautiful Website Makeover
Founded in 1984, the Connecticut Wedding Group is based in Middletown, CT, and offers Connecticut's most exclusive wedding venues, award winning catering and exciting wedding options. They work with couples and their families to organize their special day down to the smallest details.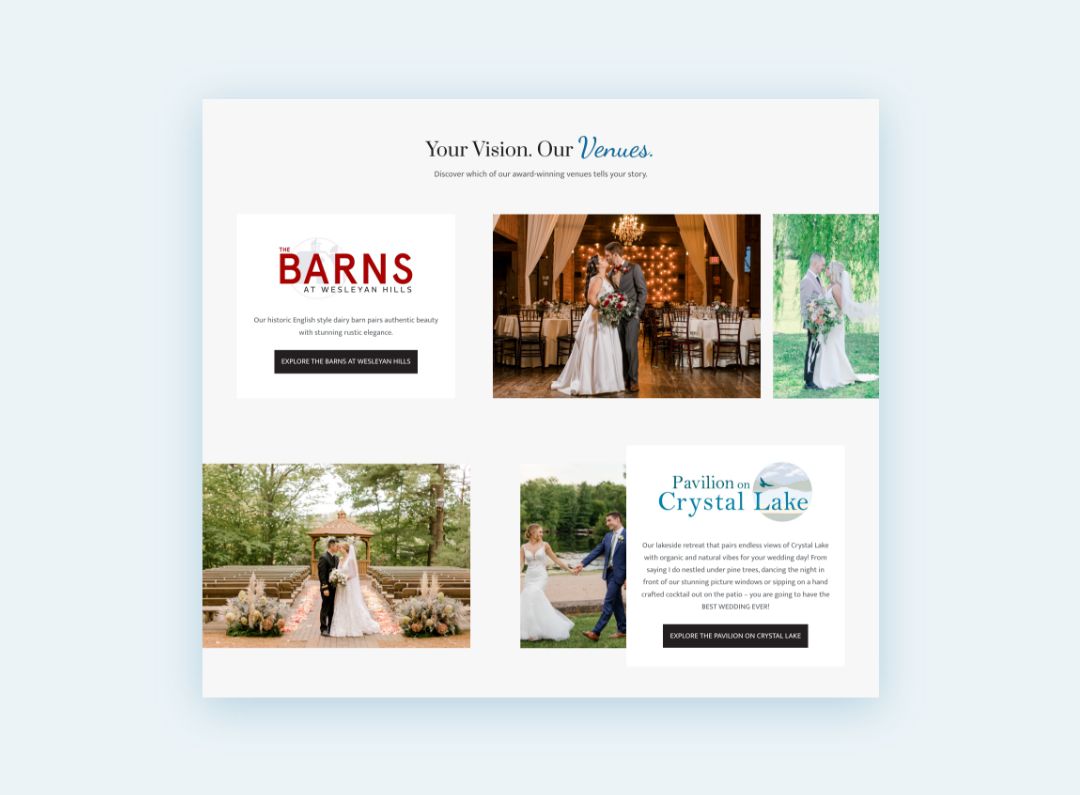 Showcase of Multiple Prestigious Venues
On the homepage, visitors are introduced to CT Wedding Planners' 3 sumptuous wedding venues, enticing couples to click on the link and go to the service pages.
On each of the pages, prospective clients are given a visually engaging virtual walkthrough of each venue's well-equipped and beautiful facilities. 
"We wanted a website that highlighted our wonderful venues. Pronto have built great pages that pack in all the features we were looking for without spoiling the user experience."
Inspirational Photo and Video Galleries
What better way to sway visitors to a wedding planners' website than a selection of videos and photos of couples celebrating their wedding day in style?
Easy to navigate and with photos that pop, prospective partners and guests alike will be impressed and dream of making their wedding day as perfect as the happy couples featured in the galleries.
"They accommodated all of our requests and managed to create a website that is aesthetically pleasing yet easy to navigate. We are very grateful to Pam and her team for all their hard work and attention to detail!"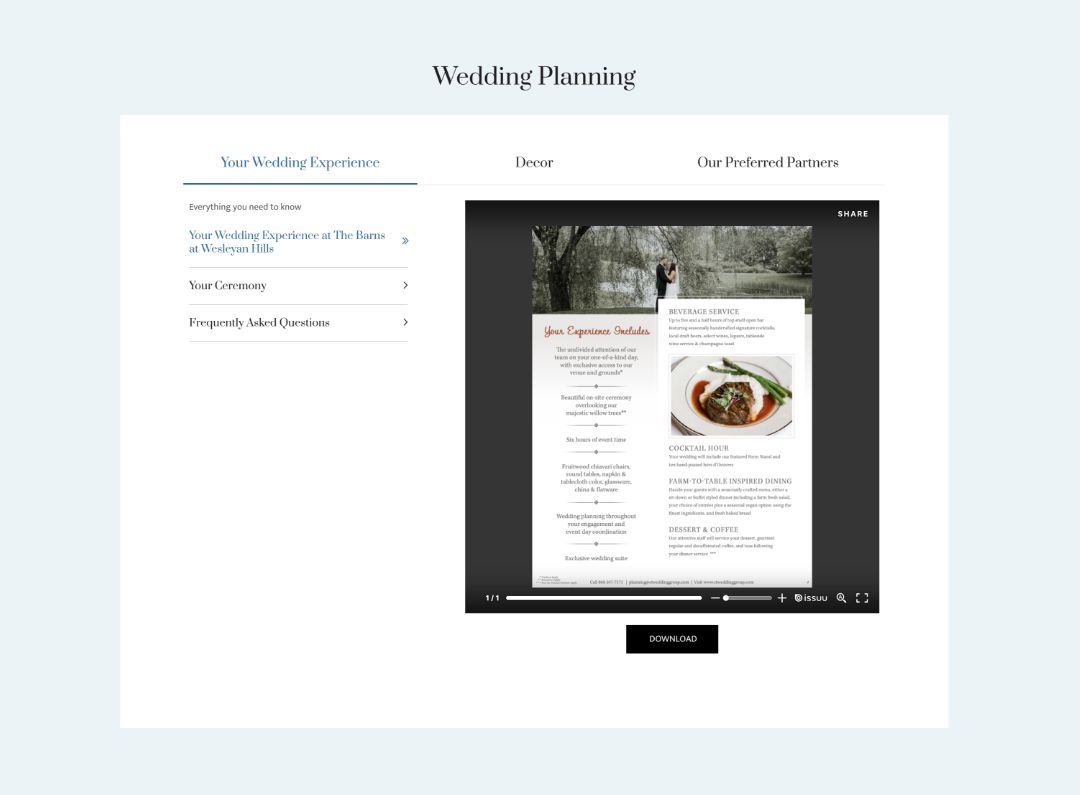 PDF Viewer to present easy to read content
With so much to explain to visitors, it's often tempting to fill your pages and clutter up a website with too much text.
To avoid this, we added a helpful PDF viewer where prospective couples can get all the information they need, allowing the rich graphics and galleries to take center stage on CT Wedding Group's website.
CT Wedding Planners wanted a website makeover that provided a great user experience with simple yet elegant graphics and layout. With the help of the Pronto team, their website is now a perfect showcase to inspire couples to take the plunge with them and make their once-in-a-lifetime experience truly memorable. 
Reliable Website & Development Services
Digital Marketing Services
Full-service marketing for small to medium sized businesses
See Other companies we helped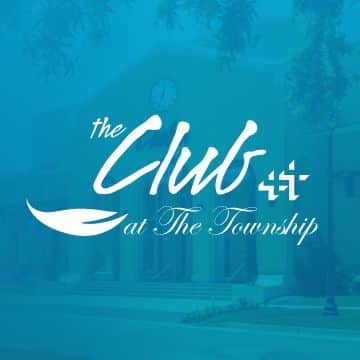 The Club contacted Pronto with a website redesign in mind that showcased the luxurious facilities and top quality training they provide to members.