On May 06, 2021, Pronto and Honey CRM announced a new partnership to bring a holistic marketing offering to tech businesses of every size.
By combining Honey CRM's scalable sales and marketing platform with Pronto's unique MSP marketing and website services for small businesses.
"Honey and Pronto share a common mission: Help IT companies execute their sales & marketing campaigns," says Tim Kelsey, Managing Director at Pronto Marketing. "Honey CRM is a great solution that works seamlessly with the website & marketing platforms IT companies already use. Our customers that use Honey have been successful at automating their email marketing, staying on top of each sales activity, and tracking results."
"We're excited for this new opportunity for us and Pronto," says Rafael Sanguily, Vice President of Strategic Alliances at Honey CRM. "It will allow us to help partners create a complete solution for their brand, marketing, and sales efforts. Together, we can give IT companies great visibility of their marketing and sales performance with prescriptive automated sales and marketing processes along with data on how to make the right adjustments to grow their company — all in one solution."
This partnership is bringing great benefits to the channel, including:
A completely scalable marketing platform
Best-in-class marketing processes and tactics
More ROI opportunities for small businesses
What is Honey CRM?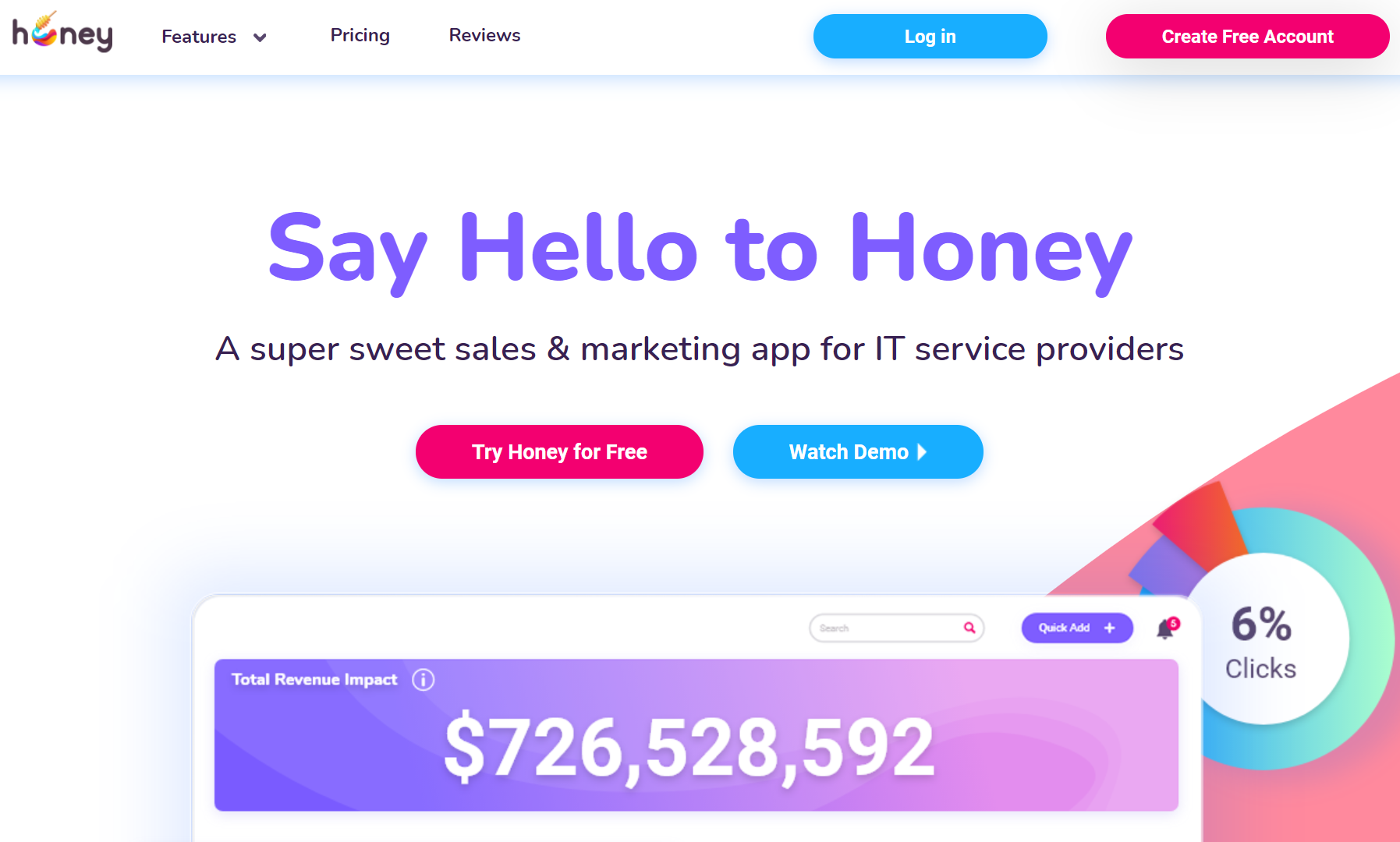 Honey CRM is the sales and marketing platform made for the tech industry.
It was developed from the ground up by channel experts who worked along tech companies of all sizes and experienced the struggles they had with sales and marketing.
Honey was created as a scalable, simple and fun answer to those struggles, providing salespeople and marketers a tailored platform to help them succeed.
For more information contact:
Rafael Sanguily
Honey CRM
(469) 965-2557
[email protected]