What makes Pronto's Technical Support special?
A feature-rich WordPress platform
Developed over 10 years and maintaining thousands of sites every day
Active and passive measures to stop attacks
Prevent hackers from finding your admin login page
Two-Factor Authentication
Make sure only you and your team can access your WordPress Dashboard
Keeping your site's traffic secure through encryption
Reduce risk of brute force attacks
Harden your site's security
WordPress Security Plugins
Protecting your data at the source
Secure File and Server Permissions
Preventing unauthorized access to your site files
Protects your website from spam, fraud, and abuse
Prevents downtime due to DDoS attacks
Encrypted SFTP and SSH connections (no FTP)
To keep your files protected
Latest Stable PHP Version
Keeping the backbone of WordPress strong
Latest WordPress Versions
Squashing bugs and boosting site performance
Helps to make sure your site loads quickly
Reverse proxy, HTTP cache, and load balancer
Host your site near your customers
Get the best of Google's Cloud Network
Helps to keep your site loading quickly
Using New Relic to highlight and eliminate performance issues
Execute simultaneous WordPress tasks quickly
Reduce website bloat by removing unused media
The largest, fastest, and most secure network on the planet
Ensure your visitors see your pages instead of 404 errors
If your site is compromised while hosted with us, we'll fix it for free
Work directly with WordPress support specialists
We use a clone of your live site to test site updates
Dedicated WordPress testers to keep your site up-to-date
We will never stop improving!
New security, performance, and reliability features added frequently
WordPress maintenance & support plans
Free SSL Certificate & CDN
All from Technical Support
Unlimited 24/7 Website Edits
Unlimited  Website Projects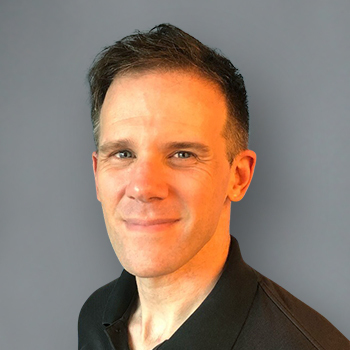 To learn more about all plans, speak to Clark!
Let's talk about which plan is right for you!
Clark Tomlinson
Sales Associate
Optional WordPress maintenance add-ons
Extend your website's technical performance
Deep Performance Optimization 
$500 / SITE
A fast site will improve user experience, increase traffic, and will give a boost to your SEO!
Extra Hourly
Backups
from $100 / MONTH
Does your site change often or takes regular orders? Increasing back-up frequencies means you will have more restore points available.
Leave technical updates to our WordPress experts
Sites hosted & maintained
Is Pronto the right choice for your business?
What our clients say about how we help them build, support and promote their websites
Slide

"My project manager was great to work with. She was responsive, set good expectations, and really helped me think through what I wanted to accomplish with my new website."
Slide

East Coast Repair and Fabrication

"Pronto has created and hosted three websites for us, personalized an SEO strategy, provided analytics and reporting, unlimited revisions and copywriting, and 24/7 support. I've had a good experience working with them. Their understanding of design is also impressive."
Frank Ricobene

"Everyone I've ever interacted with has been friendly, quick to respond, and they actually go out of their way to answer any question I have in a way that's easy to understand. Friendly, professional, willing to listen, willing to educate."
Kevin LaPorte

"As an attorney with a heavy caseload, I rely on Pronto to manage the marketing side of my practice. The SEO in my practice areas has improved and so has new clients."
Steven Elkins

"They were an accommodating and high-caliber team. We liked how Pronto understood our requirements and was familiar with our design inspirations."
Slide

Dawna Gutzman MD & Associates
"The staff was very pleasant to work with and also patient with my lack of knowledge regarding technical matters. They responded in a very timely manner to all of my questions and requests. The final product is even better than I imagined."
Schedule a free Technical Support consultation
Submit this form to request a consultation of your technical support plan.
Frequently asked questions