WordPress maintenance plan
A fast site enhances user experience, drives traffic, and boosts your SEO!
Frequent site changes or orders? Increase backup frequency for more restore points with our WordPress maintenance services.
Reliable updates by humans
Our monthly manual updates ensure your WordPress site stays current with the latest features and security patches.
We perform checks every 2 minutes to ensure your site is up and running. Our hosting provider is alerted if a site goes down, and our WordPress maintenance engineers promptly investigate.
We employ complete resource isolation, automatic scalability, and high availability to maintain blazing-fast site speeds.
We implement active and passive protocols to fend off attacks, hacks, and malicious actors from compromising your site.
How does Pronto's WordPress maintenance compare
to other services?
Services & Features

Generalist
Web
Hosting

GoDaddy, BlueHost, HostGator

Managed
WordPress
Hosting

WPEngine, FlyWheel, Kinsta

Pronto WordPress Maintenance

Pronto

Monthly Price

$10 - $140

$30 - $675

$99

Hosting & Backup

100% Private Server Container

starting at $140/m

by default

by default

WordPress Engineers

2.5% of staff

8.5% of staff

24% of staff

Free Access to Premium Plugins

Hack Fix Guarantee

WordPress Updates

Automated

Automated

Planned & Tested

Adding New Plugins

Do It Yourself

Do It Yourself

Done For You and DIY

Security Fixes

Email Notifications

Done For You

Technical Support

Tell You How To Do It

Tell You How To Do It

Done For You

Hours You Save Each Month

1 HOUR

(min. $80 of your time)

2 HOURS

(min. $160 of your time)

Cost of Fixing a Broken Site After an Update or Plugin Issue

Not Available

min. $300 through a
Freelancer

Not Available

min. $300 through a
Freelancer

Done For You

Included in Monthly Fee
Which WordPress maintenance service is right for your business?
A generalist web host is great for new or very small businesses
Comfortable maintaining technical aspects themselves or with a freelancer
That have simple WordPress sites with few plugins
That have very little website traffic
A managed wordpress hosting service is great for businesses or agencies
With one or more full-time wordpress engineer on staff
Are looking to improve their site's technical performance
That have growing website traffic and storage needs
Pronto is great for businesses and agencies
To focus on higher values tasks without compromising their site's performance
That need to address security and technical issues faster
Managing websites with many or complex plugins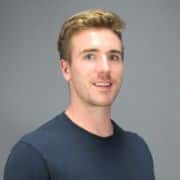 Adam Porteous
Head of Accounts
To learn more about all plans,
speak to Adam!
Let's talk about which plan is right for you!
Leave technical updates to our WordPress maintenance engineers
Sites hosted & maintained
Trusted by leading professional service firms
What our clients say about how we help them support their WordPress websites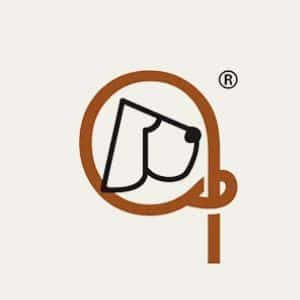 "Our website is working wonderfully! it is fast and safe and any slight issue we have, the Pronto team is on top of it working hand in hand with us."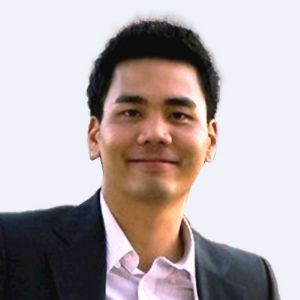 "Pronto has been very consistent and reliable. Our previous hosting provider was nothing of the sort. We were constantly chasing them and clamoring for attention. Pronto on the other hand has been rock solid in their response and overall customer care."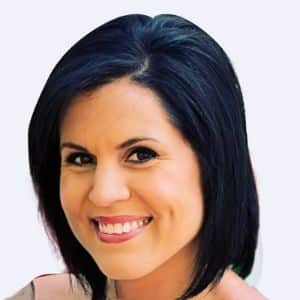 Wholesale Direct Carports
"Pronto is cost effective and just easy to work with. They are always responsive and always deliver in a timely manner."
Is this service right for you?
A feature-rich WordPress maintenance service
Developed over 10 years and maintaining thousands of sites every day
Active and passive measures to stop attacks
Prevent hackers from finding your admin login page
Two-Factor Authentication
Make sure only you and your team can access your WordPress Dashboard
Keeping your site's traffic secure through encryption
Reduce risk of brute force attacks
Harden your site's security
WordPress Security Plugins
Protecting your data at the source
Secure File and Server Permissions
Preventing unauthorized access to your site files
Protects your website from spam, fraud, and abuse
Prevents downtime due to DDoS attacks
Encrypted SFTP and SSH connections (no FTP)
To keep your files protected
Latest Stable PHP Version
Keeping the backbone of WordPress strong with PHP 7.4 and 8.0
Latest WordPress supported versions
Squashing bugs and boosting site performance
Optimized images and serve with the correct size to help reduce page size
Reverse proxy, HTTP cache, and load balancer
Host your site near your customers
Get the best of Google's Cloud Network
Helps to keep your site loading quickly
Using New Relic to highlight and eliminate performance issues
Execute simultaneous WordPress tasks quickly
Reduce website bloat by removing unused media
The largest, fastest, and most secure network on the planet
Using New Relic to highlight and eliminate performance issues
If your site is compromised while hosted with us, we'll fix it for free
Work directly with WordPress support specialists
We use a clone of your live site to test site updates
Dedicated WordPress testers to keep your site up-to-date
We will never stop improving!
New security, performance, and reliability features added frequently
Schedule a free consultation
Submit this form to discuss how our WordPress website maintenance service can help keep your site and business up and running.
"*" indicates required fields