Get more qualified traffic and clients with our law firm marketing services
Full-service digital marketing services for small to medium-sized law firms. Flexible pricing packages for Google Ads, Local SEO, Blog Writing services, and more.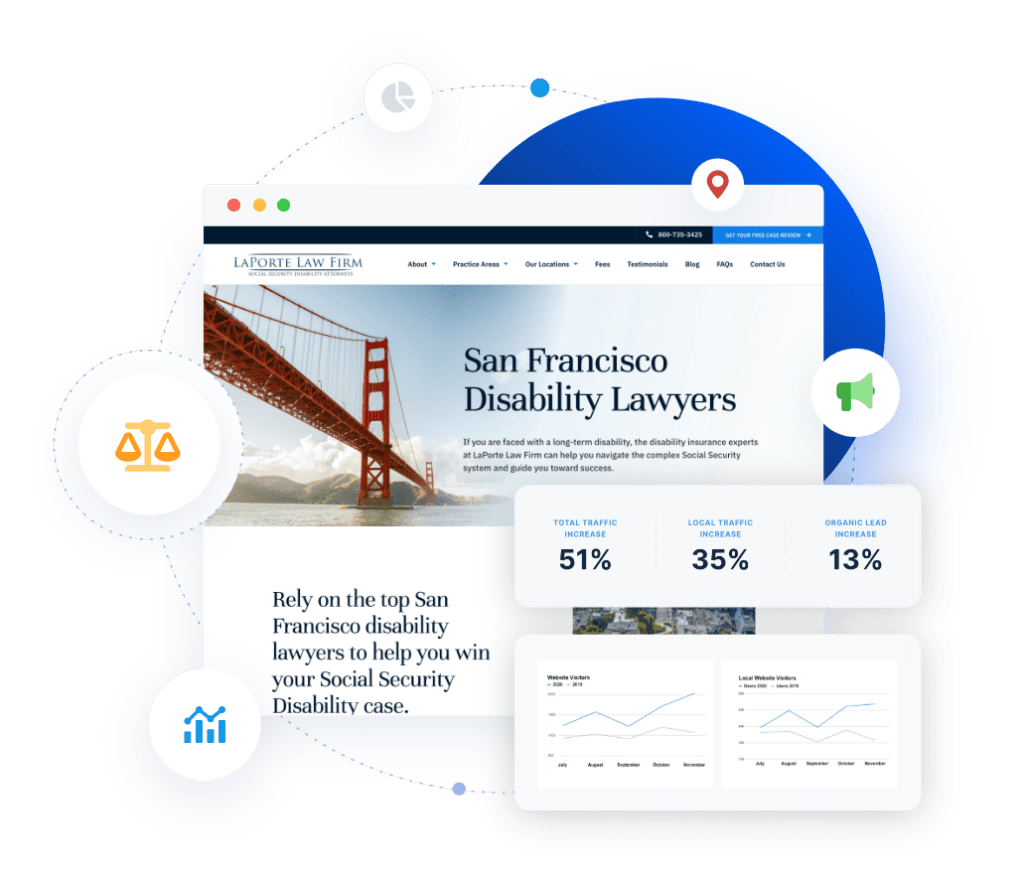 Fast-track your law firm's online marketing success
Declining web traffic due to Google algorithm updates and poor SEO practice
Underwhelming ROI on online marketing campaigns
Not showing on Google in your service areas

Boost organic traffic and qualified leads with up-to-date SEO solutions
Optimize marketing campaigns that target and convert your ideal clients
Increase visibility to local buyers on Google Maps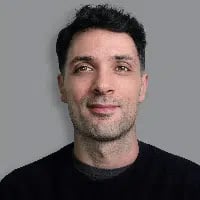 Head of Marketing Services
Proven experience in legal-focused SEO and Google Ads campaigns to grow your practice
"Having a proven track record means that we'll save you hundreds of hours and thousands of dollars to get your campaigns to work the way you need them to.
Our team of experts will work with you to create a customized plan that fits your budget and needs, and we'll help you every step of the way to ensure that your campaigns are successful."
Traffic Generated for
Legal Websites
BOUTIQUE LAW FIRMS
BIG LAW FIRMS
BOUTIQUE LAW FIRMS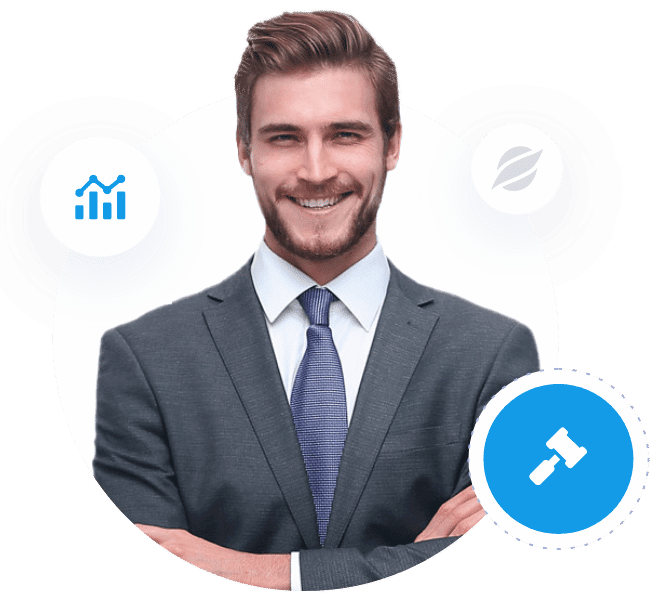 As a boutique law firm, you may not have the marketing budget of a larger firm. But that doesn't mean you can't compete for clients.
By targeting potential clients through local SEO and PPC campaigns, our digital marketing experts can help you grow your firm and achieve a healthier bottom line.
We have the expertise to work closely alongside small teams to get the most of our their marketing budgets.
BIG LAW FIRMS
Our Law Firm Marketing Areas of Expertise
Make your law practice stand out online with a unique WordPress website design.
Get reliable and unlimited WordPress website support services for your law firm.
Give your law firm a marketing boost with our expert-driven SEO and paid advertising services. 
Choose the best legal marketing package for you
Pay only for what you need based on your market size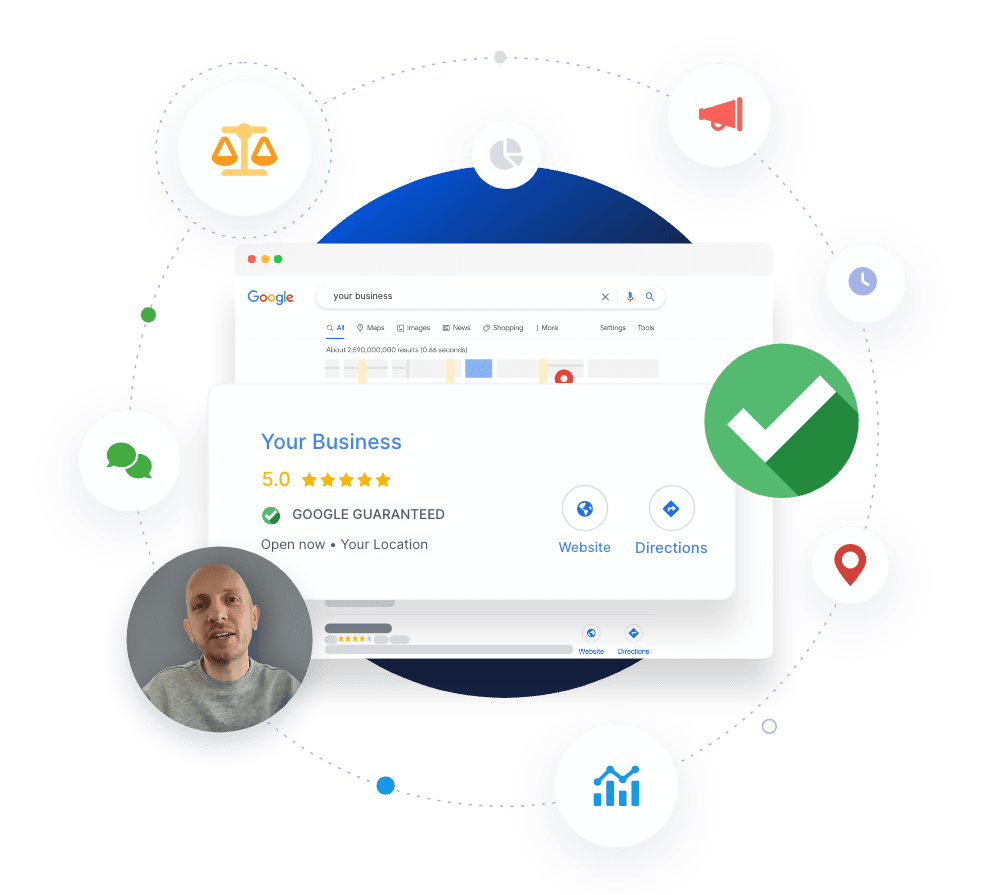 Why work with a law firm marketing agency?
Law firms are busy. There's a lot of work to be done, and not a lot of time to do it. That's why it's important to have law firm marketing experts in your corner. A marketing agency like Pronto can help you get the most out of your online marketing efforts, making sure your time and marketing budget is well spent.
Let our law firm marketing specialists help you stay up to date on the latest trends and techniques in marketing. We know what works and what doesn't, so you can focus on your practice and leave the marketing hurdles to us.
LAW FIRM MARKETING CASE STUDIES
See how our experts can boost your online presence
Online Ad Campaign Yields a 17% Increase in Conversions
Buckingham, LaGrandeur, & Williams approached Pronto to revamp their efforts in Google PPC ads to boost their online leads and overall conversion.
31% Increase in Conversions Over a Year with Paid Search
Brown & Dahan, a full-service family law firm, contacted Pronto Marketing to manage both their website and Google advertising campaigns.
SEO Campaigns Earn a 51% Increase in Web Traffic
LaPorte Law Firm came to us to increase the number of people who visited their website, especially people within 120 miles of one of their offices.
Is Pronto the right law firm marketing agency for your business?
What our clients say about how we help them get more traffic and reach their PPC lead goals.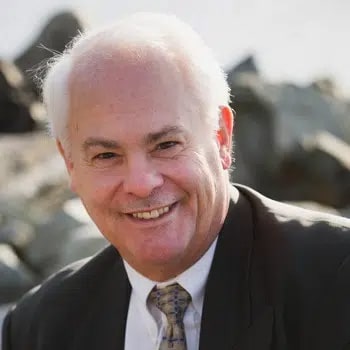 Partner, Buckingham, LaGrandeur, & Williams
We were very impressed by the process Pronto put forth. They worked with our team intently to turn our resources into carefully targeted ad campaigns with both budget and conversions in mind.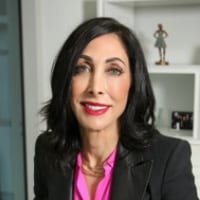 After our work with Pronto, we saw sustainable improvements in our lead generation and conversion. Their team was fast to act, detail oriented, and a pleasure to work alongside.
Are these services right for you?
How to Turn Your Law Firm Into a Money-Making Machine With Digital Marketing
If you're a law firm partner, the term "digital marketing" might make you cringe. You might be thinking, "We're a law firm, not a tech company. We don't need to worry about that stuff."
But here's the thing: if you want your law firm to stay relevant and stay afloat in today's economy, you need to start paying attention to digital marketing. Why? Because that's where your potential clients are spending their time — and if you're not reaching them where they are, you're missing out on a huge opportunity.
Think about it this way: If someone needs a lawyer, they're probably going to start by doing an online search. And if your law firm doesn't show up in those search results, they're going to move on to the next name on the list. It's as simple as that.
So how can you make sure your law firm is visible online? Keep reading to find out.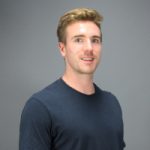 "I'm ready to talk about scoping your project and pricing!"
Schedule a free digital marketing consultation
Just submit this no-obligations consultation request to start the conversation, and we'll get to work!
"*" indicates required fields
Frequently asked questions​
No — long-term contracts are not required to get started with our law firm marketing services, however, some specific services like Google Ads, Page Booster, and Local Ads require a three-month commitment to see the best results.
For each individual service, you will be working with a certified specialist. At Pronto, we ensure all of our specialists meet and maintain their certifications with Google Ads and Google Analytics.
If you subscribe to multiple services, you are eligible to work with a marketing coordinator as your single point of contact.
We cannot promise lead results as there are way too many factors involved in turning a visitor into a qualified lead, but we are confident that our work will result in an increased interest for your business from local prospects and potential buyers.