You should be able to run your business without having to worry about managing your
Google My Business

profile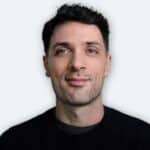 Matteo Trovato
Head of Marketing
A solution for local businesses looking to rank on Google Maps
"With Google My Business, you can make your business stand out from the crowd on the world's most popular search engine.
With almost 50% of online searches having local intent, and 65% of searchers using Google My Business to find contact details for a local business, you want to show up in Google Maps to boost sales.
Our team of experts are here to help you get set up and optimized for visibility!"
Is Pronto the right GMB management company for your business?
What our clients say about how we help them reach their GMB goals and get more local leads.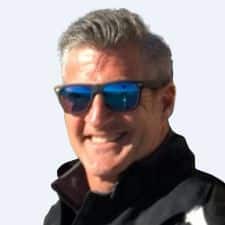 Jay Wade,
Fresh Fit, Partner
"I trusted Pronto's GMB experts with a valuable client of mine, and the result couldn't have been better. We came in to spark local leads in the OKC area and we saw positive results across the board."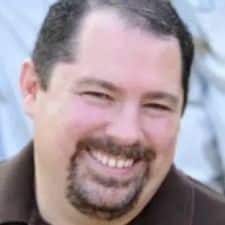 James San Filippo,
Data Cube, Owner
"With little knowledge about how to best use Google My Business, I approached Pronto looking for a fully-managed service to help step up our local SEO. We are thrilled with their hands-on approach."
One Google My Business plan to rule them all
Book a call to get started
Get expert advice on how you can get more leads through Google My Business
What you'll gain from the call​
Find out how to rank in the map pack extremely quickly
GMB management case studies
Take a look at our GMB optimization results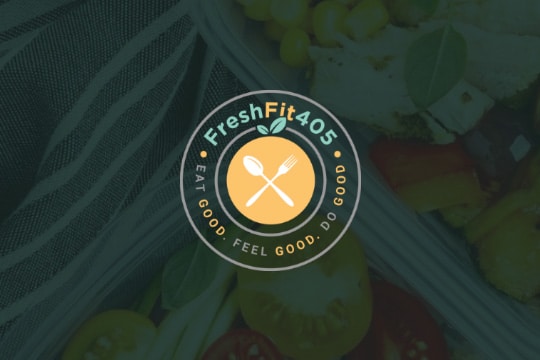 An Optimized GMB Listing Renders a 4,550% Increase in Direct Phone Calls
An Oklahoma-based health food business worked with Pronto to step up their local leads with an optimized Google My Business (GMB) profile.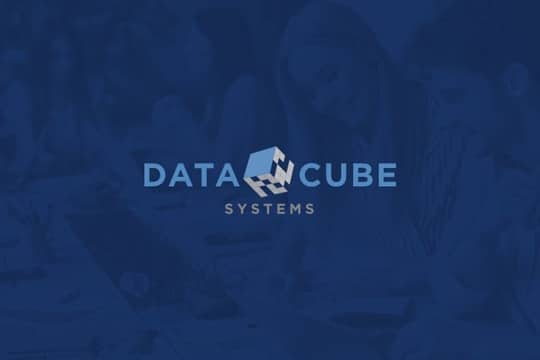 Actively Managed GMB Listing Yields a 365% Boost in Website Clicks
IT firm Data Cube Systems contacted Pronto to help them establish a greater presence on their Google My Business listing to help increase local business opportunities.
Attract local searchers and turn them into customers
Keep your Google My Business listing active at all times
A fully managed GMB optimization & management service
Frequently asked questions​
Through our Google My Business management service, you will benefit from an amplified presence on Google, higher engagement on your listing, and increased website visits. 
We cannot promise leads as there are way too many factors involved in turning a visitor into a lead, but we are confident that our work will result in an increased interest for your business from local prospects and potential buyers.
Yes. One GMB listing is meant for one location. It requires specific optimization and a proper GMB strategy to make each GMB listing ranked. 
Multiple locations mean multiple GMB strategies are required. Therefore, one service is for one GMB listing.
Optimize your Google My Business profile to get more local leads
If your business has a physical location, then setting up your GMB profile is an absolute must. It gives you a chance to rank in local search results and promote your business to the right buyers.
Maintaining a high Google My Business ranking can make a huge difference for businesses such as landscaping, plumbing, restaurants, gyms, or music schools. According to a study run by Google, 50% of consumers who conducted a local search on their smartphone visited a store within a day, and 34% who searched on a computer or tablet did the same.
Additionally, businesses in competitive metro areas or with multiple branches will also benefit from optimizing their Google My Business SEO since ranking for a second location can be much harder than the first one.

Google's search algorithm is incredibly smart at detecting when a user is looking for local information. It will directly insert the top 3 listings on Google Maps above the first organic results.
These local results and maps are called "The Google Map Pack" and, for local businesses, this is exactly where you need to be.
Searches like "local gym," "IT support near me," or "plumbers in Fort Worth" will display Google Ads, Google Maps, and 8 Organic Results to users. 
With one click on Google Ads potentially costing upwards of $20, getting the most out of your Google My Business profile is essential.
It's no secret that Google favors brands over anonymous businesses, and so it makes sense that brand and authority-building campaigns become key to your local SEO success.
Local SEO link building, paired with our monthly Google My Business maintenance service, lays the foundations for establishing a strong local presence and strengthening your brand authority in your local area.
Every month, our local SEO experts will manually create high-quality and highly relevant contextual links aimed at building your brand authority and establishing keyword relevance between your website and your Google My Business listing.
There is an abundance of services available that promise to rank your Google My Business listing in the map pack, but the integration of a targeted link-building campaign with a well-optimized listing is all you need to maximize your local visibility.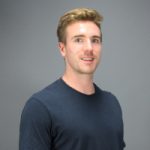 "I'm ready to talk about scoping your project and pricing!"
Adam Porteous
Head of Accounts