We help legal practices grow online
Is Pronto the right choice for your practice?
What our clients say about how we build, support, and promote their websites
Slide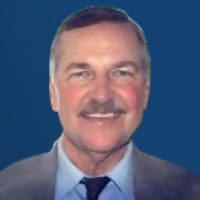 "Pronto worked with us to develop an SEO campaign plan. They walked us through it step-by-step. We were very impressed with the level of detail in their action plan."
Slide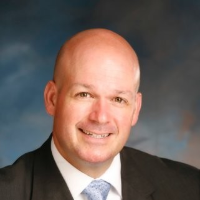 "As a law firm, we get a lot of questions about our services. Pronto was able to help us provide answers preemptively by expanding our website pages. We can now use our website as a reliable source of information for our clients."
Complete website management
for attorneys
A well-designed website sets a standard. It often serves as a client's first impression. For law firms, trust is paramount, and a great way to build that trust is to offer a web presence that is professional, informative, and easy to navigate.
Every color, feature, and photo included should be representative of the quality work your law firm provides. Our experts work with clients to build websites that lend the confidence needed to turn visitors into clients.
Our WordPress experts provide ongoing website support for law firms to ensure their website is always up-to-date and optimized for speed.
Whether you need to add new products, update plugins to help take orders, or download data, our support team has everything covered for you.
Our team of seasoned WordPress professionals keep your site working at all times, handling everything from the hosting and backups to speed optimizations and lock-tight security.
We take care of your site's technical performance for you so you can focus on growing your business.
We also promote your law firm website
with digital marketing services
Attract new visitors to grow your practice:
Results achieved for ambitious law firms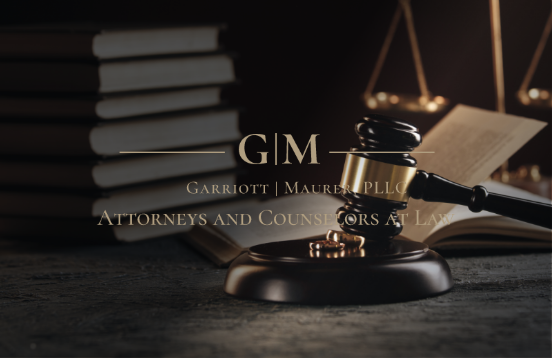 Redesign re-energizes a family law website
Garriott Maurer, a full-service family law firm located in Virginia Beach, VA was looking to improve its website design and maintenance.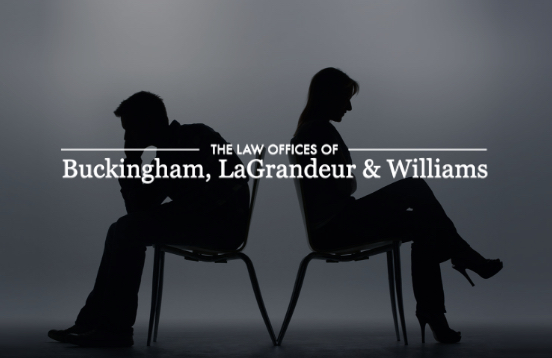 Online ad campaign yields a 17% increase in conversions
Stuck with stagnant results, BL & W approached Pronto to revamp their efforts in Google Ads to boost their online leads.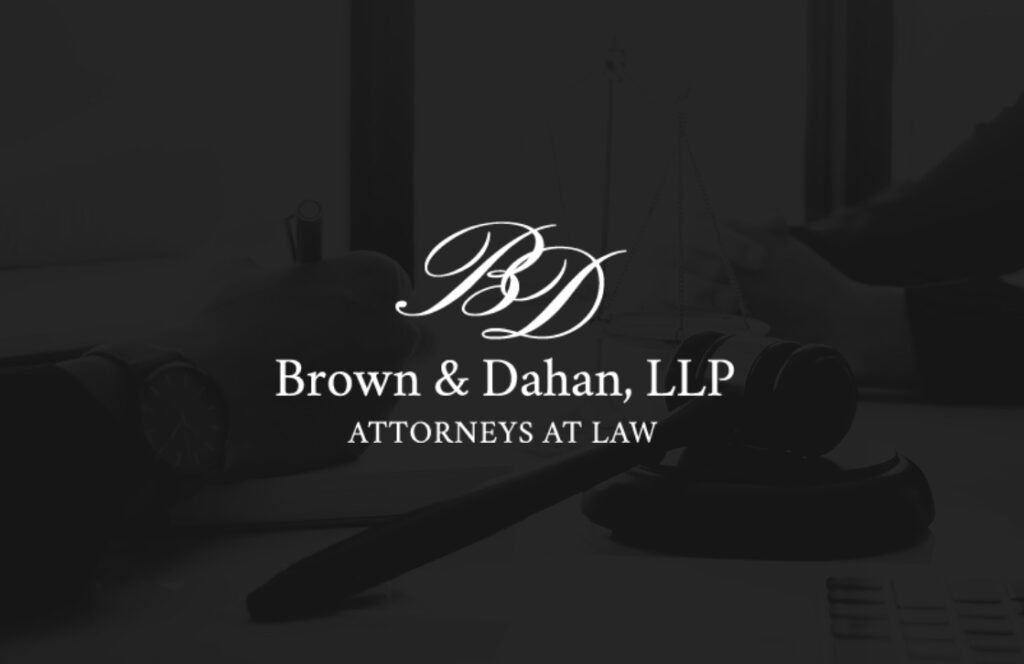 31% increase in conversions over a year with paid search
Brown & Dahan, a full-service family law firm, contacted Pronto Marketing to manage both their website and Google advertising campaigns.
Web Design Checklist for Lawyers
Law firm website design must-haves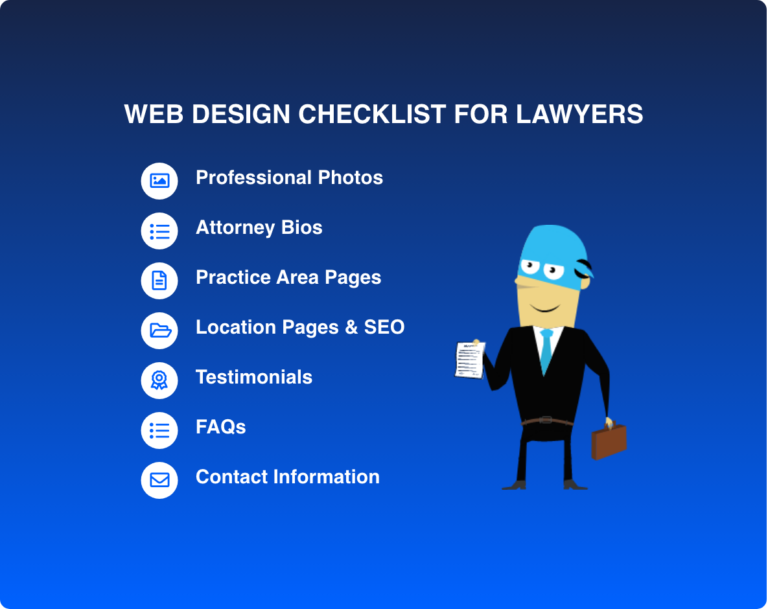 What the best law firm websites do
For some potential clients arriving on your website, it will be the first time they're learning about your practice. They'll come in knowing almost nothing about who you are and what you offer. That's why your law firm website design needs to make a great first impression and needs to quickly start convincing prospective clients to take the next steps in engaging.
Why you need to upgrade your law firm's website now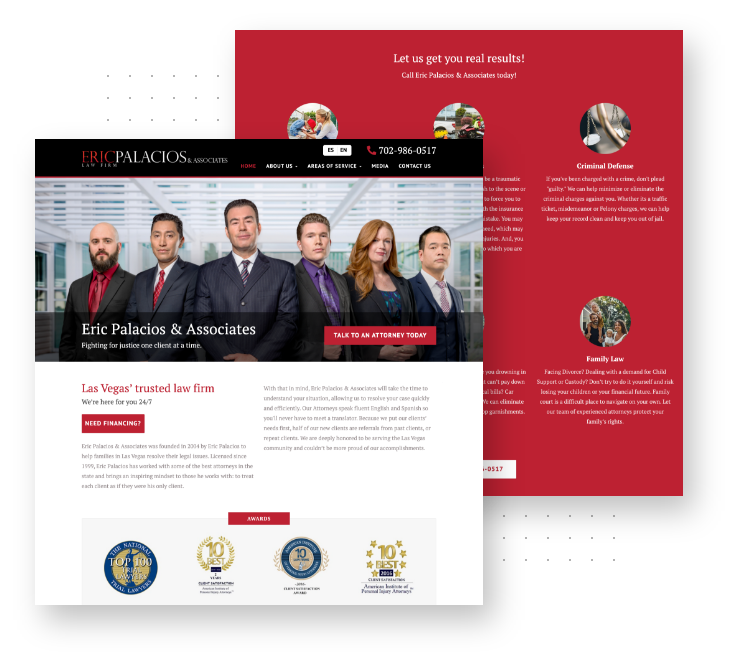 Your website is the foundation of your practice's online presence. It's where potential clients first learn about you and decide whether they want to engage with you. If you're current website has an out of date design, isn't optimized for SEO, or just isn't impressing your prospective clients, it's time to act now.
The sooner your get started building a new website or fixing up your current site, the sooner you'll start to reap the benefits of having a strong digital presence for your legal practice.

"I'm ready to talk about scoping your project and pricing!"
Adam Porteous
Head of Sales & Partnerships
Put your law firm website into gear
Frequently asked questions Schedule a Free Consultation
Just submit this no-obligations consultation request to start the conversation, and we'll get to work!
"*" indicates required fields