Upgrade your web presence, downgrade your effort
"Just the basics" takes a lot more work these days. Pronto makes it all work together, and we do it for you so that you can spend more time on customer sales and support.
Pronto takes care of all the details so we can focus on our clients. The entire team is friendly, thorough and knowledgeable. Quick response and even quicker resolution. We're constantly being asked why our site and our emails look so great – the answer is Pronto.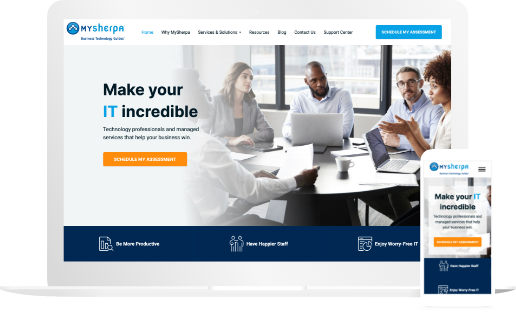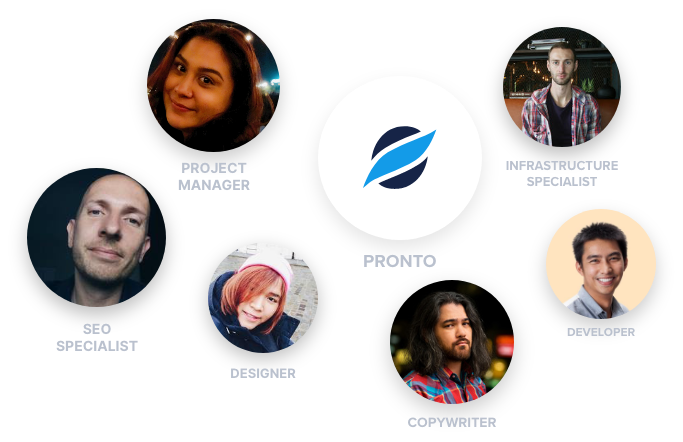 Our model is your model: Managed Websites for Managed IT
Hire in-house, get a big agency, or wrangle freelancers? Pronto offers a different direction that makes us the ideal website partner for the long haul.
Once your site is live, you're supported by a large team that's on-call 24 hours a day, seven days a week. Send us a ticket, schedule a call, or chat with us live for anything you ever need. No limits on support. If it's doable, we'll do the work until you're happy.
Pronto's software makes us transparent and easy to use
How many leads did you get this month? Are you ranking higher on Google? What's the status of your last support ticket? Our real-time customer dashboard gives you visibility into every aspect of your website subscription, so you never have to wonder.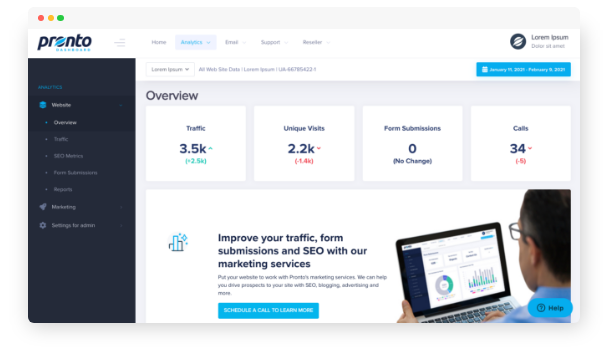 Pronto integrates with top technologies to expand the capabilities for your MSP Website

MSP Website + WooCommerce
The full solution for MSPs doing online sales. Here are just a few of this sales engine's perks:
Subscriptions and recurring payments
Employees only zones and customer accounts
Build a product and request a quote order systems
Customer scheduling system, for free or paid consultations

MSP Website + Connectwise
Send data from any form on your website directly to ConnectWise, to automatically:
Create Companies and Contacts
Create Opportunities and Activities
Retrieve Marketing Campaigns to set for Opportunities
Create Service Tickets

MSP Website + Infusionsoft by Keap
Create a great sales and marketing workflow with our Infusionsoft integrations:
Create Contacts
Add Tags to Contacts
Seamlessly manage your store experience
Works with any payment gateways
We have the right solutions to support your business needs. Pronto plays nice with others 🙂
"When I was responsible for Windows SBS at Microsoft, I learned first-hand that the biggest marketing challenge MSPs face is the lack of time and focus to execute on marketing.

That was my idea and motivation to start Pronto, the original done-for-you MSP website service."
We'll consult with you to scope out your website build requirements.