As a Website Support client, Fidelis, Inc took advantage of Pronto's website optimization service included in their support plan.
DESKTOP PERFORMANCE SCORE (Google PageSpeed)
OVERALL PERFORMANCE INCREASE
Founded in 2008, Fidelis, Inc provides IT solutions for business needs such as network, desktop, server, and security management. In addition, the Seattle-born MSP also provides services regarding data back-up, help desk support, cloud services, and VoIP phone systems.
Mobile and Desktop Site Lag
In the website world, slow and steady does not win the race. According to Google, 53% of users abandon sites that take over three seconds to load. 
Fidelis' site clocked in well above that time, housing a large volume of unoptimized images along with bloated JavaScript (JS) and Cascading Style Sheet (CSS) files.
Consequently, Fidelis' visitors were experiencing load times over three times higher than our performance benchmarks, potentially leading to lost customers.
Pronto identified problems that we would have never found on our own. To have a full team now actively looking after our web performance is a big weight off our shoulders."
Before our work, Fidelis, Inc rendered alarming performance scores affecting overall user experience.
A Speed & Performance Analysis to Identify and Address Bloated Website Elements
Our technical support team used GTMetrix and Google PageSpeed Insights to fully understand the site's overall health and identify its performance gaps.
Before we started our work, Fidelis carried PageSpeed performance scores of 13 and 41 for their mobile and desktop sites, respectively.
To boost these numbers as close to 100 as possible, we initiated a thorough optimization sweep which included a concerted effort in compressing some of Fidelis' most bloated elements.
Our team minimized and compressed several JavaScript (JS) and Cascading Style Sheets (CSS) entries and even removed unused scripts altogether. In addition, we compressed all oversized images where necessary.
Lastly, we preloaded all Google fonts on the site and enabled Lazy-Load for Fidelis' images.
Without a fuss, Pronto worked to fix our website issues without forcing any downtime. Their team kept us informed along the way and shared results once the work was done."
After a number of fixes including image optimization and a clean-up on the site's JS and CSS, Fidelis saw immediate speed and performance improvements.
A Faster and More Reliable Web Presence for Mobile and Desktop Site Visitors
Once we completed the sweep, Fidelis saw immediate improvements on both their mobile and desktop websites. On Google PageSpeed Insights, Fidelis now scores 67 (mobile) and 93 (desktop) for performance, nearly a 300% increase across the board.
In the web developer world, to provide a good user experience, sites should strive to have Largest Contentful Paint (LCP) of 2.5 seconds or less. Fidelis' desktop site now clocks in way above average at 1.2 seconds after our latest work.
After Pronto's optimization work was done, we were floored by the results. Our website is running as fast and smooth as ever."
Fidelis, Inc was experiencing significant mobile and desktop site lag affecting the overall visitor experience. After nailing down the problem, our technical support team was able to optimize and remove bloated elements in a couple week's time leading to an overall website performance increase of 300%.
Get leads with our Google Ads Campaign Management services
SEO link building services to boost your search rankings
See Other companies we helped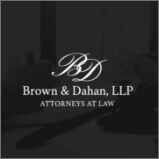 Brown & Dahan, a full-service family law firm, contacted Pronto Marketing to manage both their website and Google advertising campaigns