Partner with a proven web agency
to get your new website done right
Benefits of building your new website with Pronto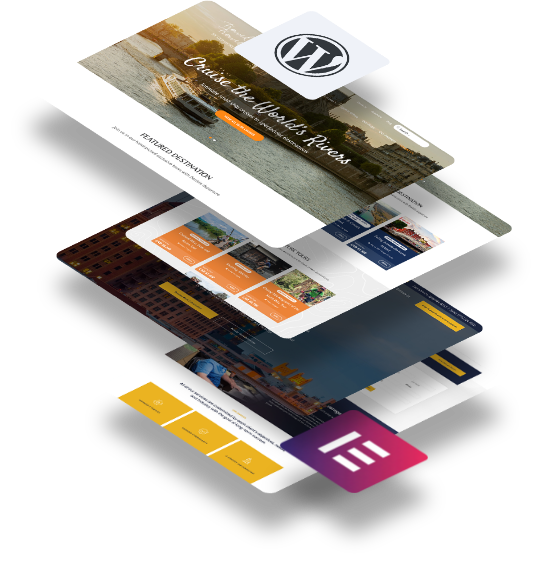 We'll take care of the entire website build for you!
It doesn't get more end-to-end than that.
PLANNED
Our Projects team will chart out the specific content, features, and SEO elements based on a custom Scope of Work.
DESIGNED
Early in the process, you'll receive mockups to approve the direction we've taken your site's layout and styling.
BUILT
Your own personal Project Manager will guide you through the process while directing our team of producers.
100% Money-back guarantee on your Website Design project if you're dissatisfied within 30 days!
Professional designs that build
trust with your prospects
We'll design your web pages to your exact needs – 100% custom!
Home
pages
Index
pages
Content
pages
Resource
pages
Location
pages
Landing
pages
Home
pages
For making clear the problems you solve for customers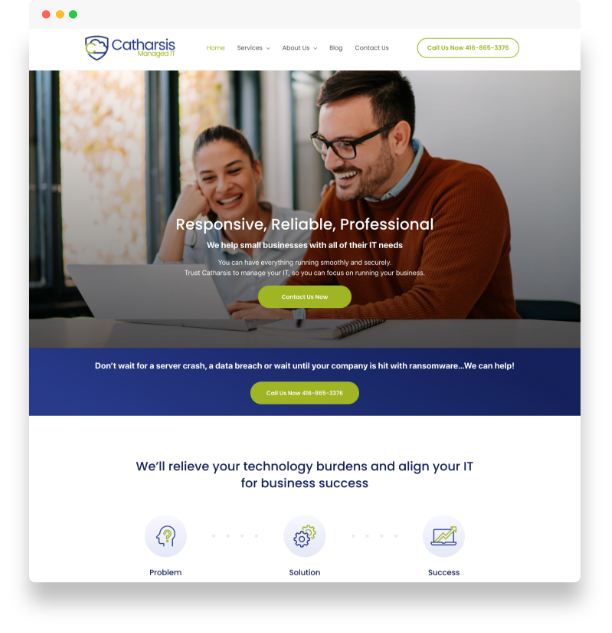 Index
pages
Content
pages
Resource
pages
Location
pages
Landing
pages
Custom builds to meet your website development needs
Pronto delivers value whether you're B2B or B2C
WordPress website build pricing
Flexible 12-month payment plans available
Best for startups and restaurants
Best for sites with advanced features
What if your business requires a website more
advanced than our standard builds?
Pronto has you covered there as well.
Online Store
Robust eCommerce with order management, inventory, reporting, and more
Subscription Plans
Recurring payments, autopay, and auto-renewals for your subscribers
Ticketing & Events
Sell tickets and manage free registration for physical and virtual events
Calendar
Show your customers all your scheduled events, completely customizable
Jobs Board
List all your organization's open jobs in a professional way that's easy to update
Donor Portal
Add a powerful donations area to your site to handle all your fundraising needs
What makes a
Pronto-built website a great investment?
It will be constructed on a rock-solid foundation of best practices — honed over the past decade we've been in business — and customized to tell your story compellingly. Our team works with you to build a site exactly how you envision it!
Slide

"My project manager was great to work with. She was responsive, set good expectations, and really helped me think through what I wanted to accomplish with my new website."
Slide

East Coast Repair and Fabrication

"Pronto has created and hosted three websites for us, personalized an SEO strategy, provided analytics and reporting, unlimited revisions and copywriting, and 24/7 support. I've had a good experience working with them. Their understanding of design is also impressive."
Frank Ricobene

"Everyone I've ever interacted with has been friendly, quick to respond, and they actually go out of their way to answer any question I have in a way that's easy to understand. Friendly, professional, willing to listen, willing to educate."
Kevin LaPorte

"As an attorney with a heavy caseload, I rely on Pronto to manage the marketing side of my practice. The SEO in my practice areas has improved and so has new clients."
Steven Elkins

"They were an accommodating and high-caliber team. We liked how Pronto understood our requirements and was familiar with our design inspirations."
Slide

Dawna Gutzman MD & Associates
"The staff was very pleasant to work with and also patient with my lack of knowledge regarding technical matters. They responded in a very timely manner to all of my questions and requests. The final product is even better than I imagined."
We not only build WordPress websites,
we maintain and promote them, too!
The build is just the first phase of a complete website solution.
Pronto provides comprehensive services to keep your online homebase running.
Website Maintenance
Our platform team ensures your website works fast, updates are closely monitored, and upgrades are promptly installed.
From Just
$99/month
Digital Marketing
Pronto offers both one time online marketing audits as well as SEO and paid advertising management services.
Plans start at
$200
Why your business needs and can afford a custom WordPress website design
With a vast majority of customers looking online first when researching a new product or services, your site is the first, and often the only reference prospects will have for your company. 
A professional website build improves your brand's image, especially if you own a young business. Polishing your image is essential. 
The goal is to attain online visibility as a brand, which will secure your reputation as a trusted source. In the current market, you simply can't achieve that goal without an informative and well-built site. 
A quality website isn't the goal; it's a baseline necessity for success. Your website serves as the foundation for your entire digital marketing strategy.
Whether you're sending email newsletters or posting on social media, the goal is to pull potential customers to your site, so it should give an outstanding first impression.
A high-quality website is an investment in the future of your company. It's the equivalent of your storefront for the virtual world.
Without an exceptional site, where will interested consumers go to learn about your company? The answer is likely nowhere; they'll move on to the next one, and it will probably be one of your competitors.
Don't wait until you feel more established as a business to get a beautiful, functional, and informative site. Your business needs it now! To achieve the level of quality that your site requires, you'll likely require help from us.
Pronto offers a professional WordPress website design build at a competitive price for small businesses. We have suitable options to build, host, and support customized sites.
Check out our Website Cost Calculator to get an instant quote
More than 66% of small business owners personally manage three or more aspects of their business (marketing, sales, finance, operations, customer services, product development, or IT). The last thing you need is to add another large project to your full plate.
By delegating your WordPress website design to us, you can dedicate more time to your business' essential operations to have the greatest impact on your bottom line.
We'll take the planning, designing, and building of your website off of your hands. You'll work with a team of experts who will build a design that matches your brand and framework that supports your business' long-term success.
Plus, we offer other reliable marketing services like Google My Business SEO Management to help improve your rankings on search engines over time.
Besides planning, designing, and building a site for your company, we can customize it with advanced features, if that's what your company needs.
Advanced build
Here are some add-ons you can purchase if you need an advanced website build:
Online eStore
Subscription Plan
Ticketing and Events
Additional Content
Blog Migration
Job Board
Donor Portal
Hosting and Support
Another benefit of having a site by Pronto is that we provide web hosting and support services.
In a nutshell: 
Hosting – Your site will remain secure, fast, and closely monitored.
Support – Our 24/5 ensures your website stays up and running for customers to visit. 
Pronto starts by learning about your business to determine a direction for layout and styling. Then, you'll be provided mockups for review and approval.
If the design doesn't fit your business' essence, the team will make adjustments until it's a good fit. We ensure your website is an excellent representation of your brand and values online.
Take a peek of websites we've created for clients in our Showcase
To get the most out of a professional website on WordPress, experience, and skill in navigating and working with the software is crucial.
Technical difficulties are common when you're creating a website on your own, and can be extremely frustrating. Attempting to fix these problems on your own can require a chunk of time and expertise.
By partnering with us, you can avoid glitches and your site from breaking entirely, which will put time back into your schedule for running your business.
To build a stellar online reputation, you need a high-quality, eye-catching website that bolsters your marketing strategy. Fortunately, you don't need to become a marketing expert overnight. Pronto has a team of experts in website design and management to create your site.
With our team by your side, your website will be a unique representation of your brand that captures your target audience's attention.
There's no comparison between a website built by web design professionals and one that's been built by a beginner.
As with any skill, WordPress design requires experience and finesse to be done right. The result is a higher level of quality, less technical issues that can negatively impact user experience, and a better response from your visitors.
Read Do-It-Yourself (DIY) vs. Professionally Developed Websites
Plan your new website so it can continue evolving with your business. It must be functional, appealing, and memorable.
Pronto can help you with all that. We ensure that your site is built right. With a new Website Build, your company site will have a strong foundation that's built to last.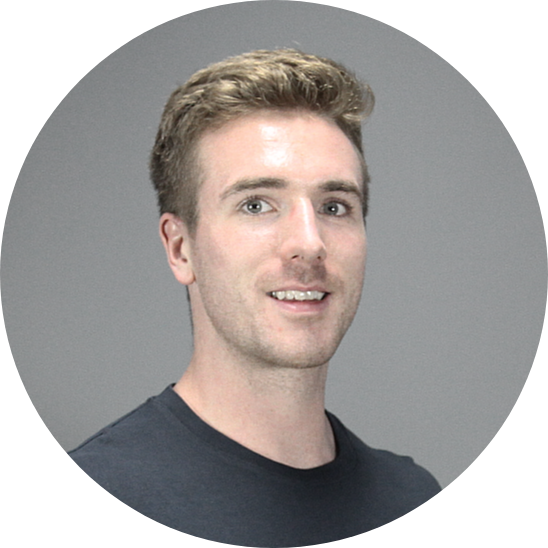 "I'm ready to talk about scoping your project, unique page designs, advanced features and pricing!"
Head of Sales & Partnerships
Let's get started on your customized Pronto-built website!
Then we'll start the build, and within a matter of weeks, a high-functioning and effective new website will be yours. Just submit the no-obligations consultation form below to start the conversation, and we'll get to work!
Schedule a Free Consultation
Just submit this no-obligation consultation request to start the conversation, and we'll get to work!
"*" indicates required fields
Frequently asked questions