We help manufacturing companies grow online
Is Pronto the right choice for your manufacturing company?
What our clients say about how we build, support, and promote their websites
Slide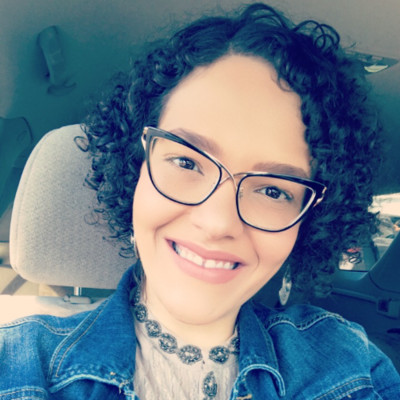 East Coast Repair and Fabrication
"Pronto has created and hosted three websites for us, personalized an SEO strategy, provided analytics and reporting, unlimited revisions and copywriting, and 24/5 support. I've had a good experience working with them. Their understanding of design is also impressive."
Slide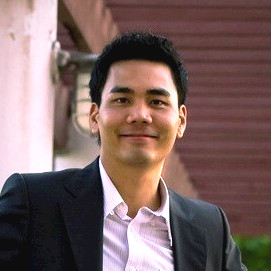 "Pronto has been very consistent and reliable. Our previous hosting provider was nothing of the sort. We were constantly chasing them and clamoring for attention. Pronto on the other hand has been rock solid in their response and overall customer care."
Complete website management
for manufacturers
Manufacturing website design
Pronto is the most trusted name in the Built-For-You website design space with nearly 15 years of experience customizing sites to help our customers attract more business.
You'll get a dedicated project manager to oversee the entire process of building your new website. It will look great on mobile devices, and it will be done at a price you can afford.
Our WordPress experts provide ongoing support for manufacturing businesses to ensure their website is always up-to-date and optimized for speed.
Whether you need to add new products, update plugins to help take orders, or download data, our support team has everything covered for you.
Our team of seasoned WordPress professionals keep your site working at all times, handling everything from the hosting and backups to speed optimizations and lock-tight security.
We take care of your site's technical performance for you so you can focus on growing your business.
We promote your website
with ready-to-go marketing services
Attract new visitors to your site to grow your business:
The value we deliver to manufacturing companies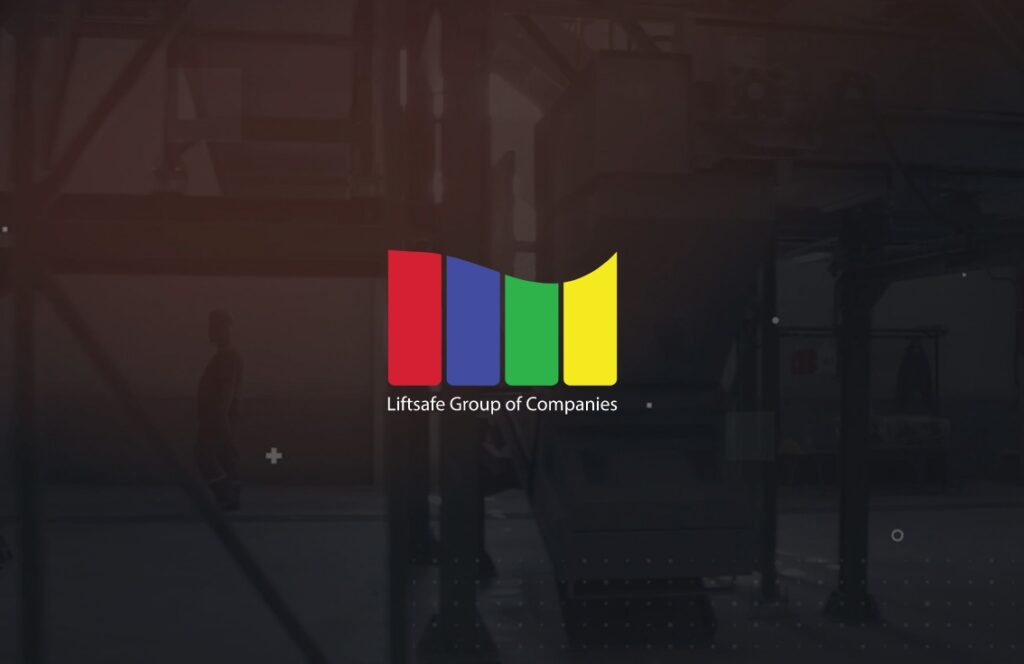 Forging a fetwork of websites for multiple brands
Liftsafe came in with six websites that needed to be completely revamped. With all hands on deck, our design and development squads were able to break down the project, divy up the work, and deliver a final product in a timely manner.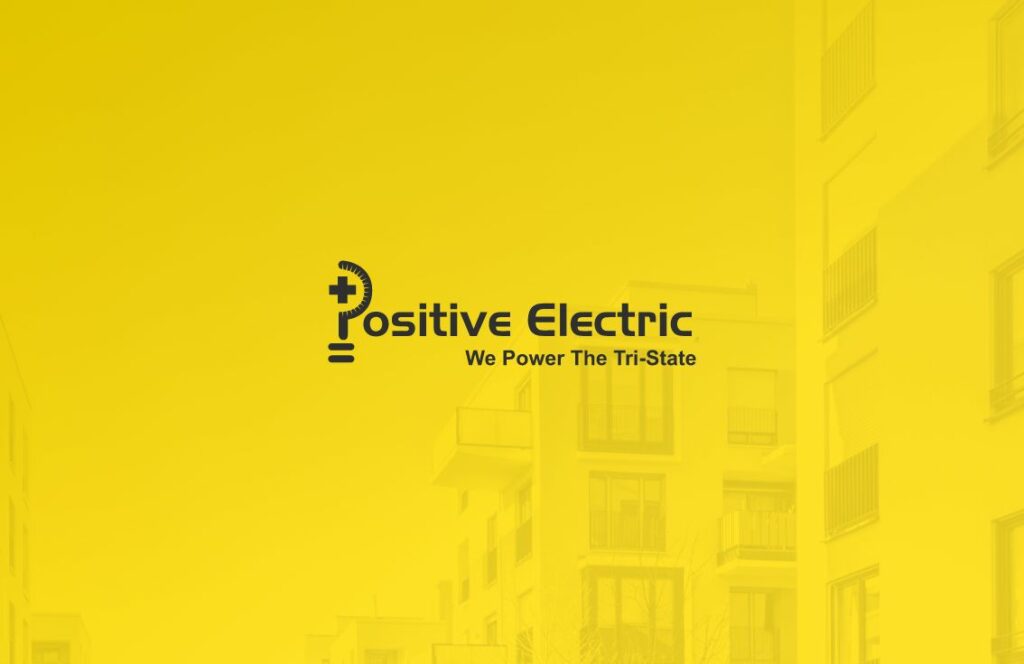 Building a powerful brand Identity into a new website
Positive Electric came in with great elements — a clever logo, an inviting color scheme, and a strong portfolio. Our design team made these elements shine bigger and brighter.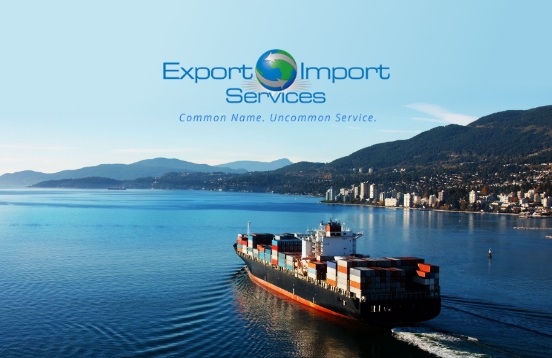 Earning a 1,200% increase in conversions with Google Ads
Export Import, a New Jersey-based logistics firm, contacted Pronto Marketing to revamp their Google Ads campaigns and respark conversions.
Manufacturing Website Design Must-Haves
The 3 things engineers need to see on your website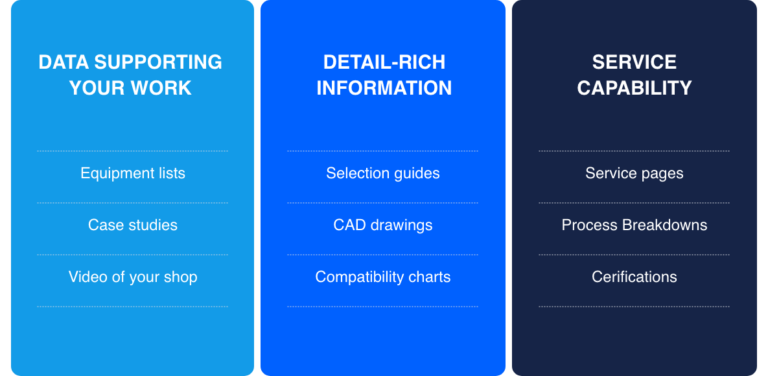 As a manufacturer, there are three very different perspectives you need to focus on when creating new marketing campaigns. A blanket approach won't cut it, especially when marketing towards design engineers.
While typically not the final decision makers, the input of design engineers in the decision-making process is substantial. For small companies, they may be in the senior management or even own the company. For larger companies, they are solely responsible for the design and functionality of a new product. They know which parts are needed, what materials are ideal, and what capabilities can handle their specifications. If engineering doesn't sign off, it's unlikely procurement will close a new deal.
So you need to cater as much if not more to engineering as you do to the person holding the purse strings when trying to get on a new vendor list or close a new sale.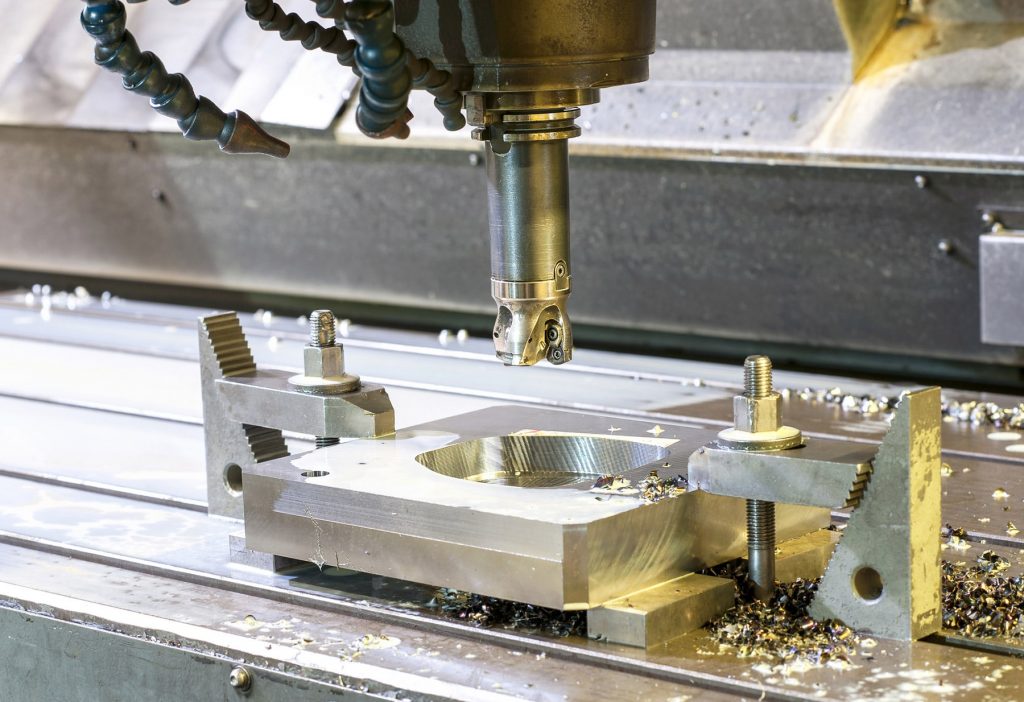 Common concerns and needs of engineering during the buying process
Unlike procurement or management, engineering does not particularly care about price or delivery. Engineers focus on the form, fit and function of the part you would produce for their design. Specifically, can you produce a part that fits the overall design needs of their product, and will it perform as well as or better than other options on the market?
That's not to say that an engineer's designs are perfect and don't require revision or adjustment during the tooling process. They are well aware of and will likely work with you to ensure accuracy in the final designs, but they need to know you are capable of everything needed to get to that point.
For this reason, your website content strategy needs to reflect this. As much as possible, you need to present the information needed for an engineer to make this evaluation. Ideally, you do it in a way that doesn't require them to get on the phone or have a drawn out sales conversation. Provide the information, resources for contacting you if needed, and an easy way to evaluate your company's capabilities as quickly as possible.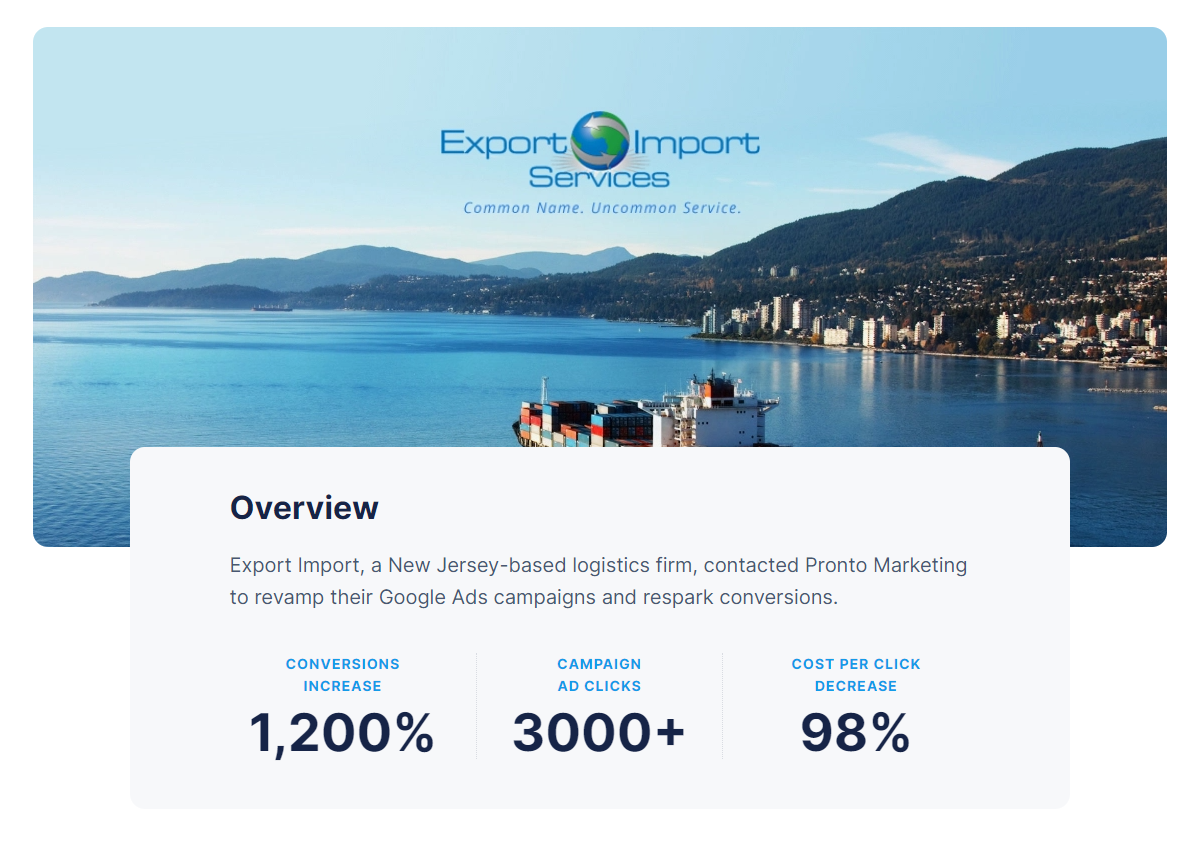 Words only get you so far. A design engineer needs to see cold hard facts
that support your claims. What are your capabilities? What in-house machines do you have? What tolerances can you maintain with each material you work with? How much design consultation work do you do upfront? How does your tooling process work and what type of analysis is done before starting – is it computer aided? These are common questions engineers will have before they visit your website. If you can answer all of them in advance of their visit, you'll hurdle one obstacle before it even arises. That means including:
Equipment lists on your website.
Case studies of your use of these capabilities.
Service descriptions that include materials, thicknesses, tolerances and any other technical information related to what you do.
Video of your shop and operating machinery.
Provide all this, and you're already halfway toward engaging with prospects for which you are a good match.
Most manufacturing companies have very basic websites. A few pages list services, a contact form, and maybe one or two case studies highlighting their work. This isn't enough.
The average design engineer doesn't want to spend their afternoon on the phone asking questions that could easily be answered with a well written service description or a chart they could download and print off.
To ensure you provide the best possible user experience, your manufacturing website should be content-rich. Everything you would typically provide to someone via printout or over the phone in a conversation should be offered on your website in some form or another. This includes materials you work with, selection guides for your services, CAD drawings if applicable, and compatibility charts for your products with materials they might be used for (among other things).
A strong library of detail-rich technical content elevates your website beyond a sales tool – it becomes a resource that prospective customers will utilize in making their decisions. It also sets a benchmark that competitors will have a hard time matching.
Finally, you need to actually be able to do what the engineer needs from you. If it doesn't appear likely that you can perform a certain project, no matter how much information you include from the above, they are unlikely to call you.
The more detail you add to your website, the more glaring the holes will appear. If you have three pages about five out of your seven service capabilities, potential customers will assume that is all you can do.
Before building out detailed content on your site, ensure your service descriptions and capability pages are as comprehensive as possible. If there's a service you want to highlight, create a page for it and make sure there is enough detail for an engineer to evaluate those services.
How to adjust your marketing strategy to meet the needs of a design engineer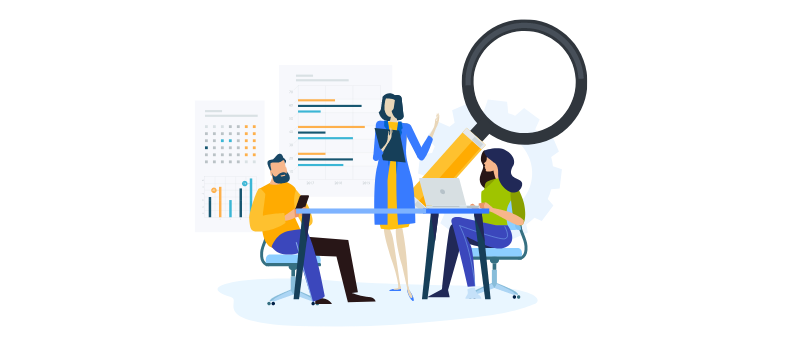 If you're thinking this is a lot of content, you're right. A great manufacturing website should have dozens of pages that describe key capabilities, showcase past work, and provide valuable print resources in downloadable format for easier evaluation.
But if you're worried about how much time it will take to create all this, remember, you probably already have most of it. Your case studies can be crafted from old job sheets. Your downloadable content can be crafted from print documents you already have lying around the office. Your website content can be table-based and pulled from your sales materials.
Most of what you need already exists, just in a different form. What you're doing is creating an all-in-one resource that makes it easier and faster for a key decision maker to evaluate your business and make recommendations that could result in revenue for your business.
And through all of this, you get the opportunity to capture contact information and follow up with leads who may be interested in what you have to offer.

"I'm ready to talk about scoping your project and pricing!"
Adam Porteous
Head of Sales & Partnerships
Manufacturing Website Checklist
7 Essential features all the best manufacturing websites have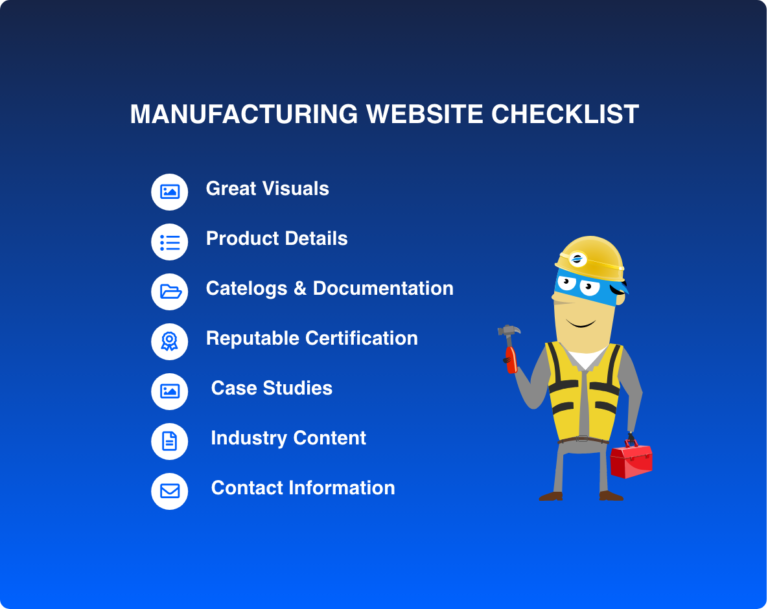 You know that manufacturing websites require a totally different online strategy than other industries, but with the pace that web marketing is evolving, it's nearly impossible to keep up. 
Our team of copywriters, designers, and programmers have created thousands of websites and we know what works. Check out our advice on the most critical features for manufacturing websites.
We're here to talk about the 7 essential elements for a successful manufacturing website. We've built thousands of websites over the years, and what makes a successful website — a website that converts leads and gets new business is a question we get asked a lot.

So let's dig in and learn how you can have a more successful website:
The first thing a quality manufacturing website needs is visual content. Low-quality grainy images from a cellphone or stock photos simply won't cut it.
If you are an OEM or a custom part manufacturer, showcase your work with high-quality products. If you are a service provider or distributor, show off your work with professional-grade photographs. Quality images are vital to showcasing what you do and the quality of your work.
Include as many product specifications and details on your website as possible.
For example — if your visitors can download CAD files or compare product specs with their design needs, it makes it much easier for them to choose you as the supplier.
Make it easy for your visitors to find relevant documentation for your products.
This could be a PDF containing parts, a line card of the materials you work with, or the custom services you offer. You should also make sure to write relevant documentation regarding the proper use and installation of your products and services.
You've worked hard to get certifications and it's important to feature them prominently on your website.
If you have an ISO certification, put it at the top of your page with the logo. If you have other certifications, it doesn't matter if they're business or technical, be sure to feature them throughout your website on drop down menus, within relevant content, or on your homepage. These are important ways to build trust and show expertise — don't be shy to highlight them.
Case studies are a tremendous tool to share with your prospective customers. What a good case study includes is a clear description on the challenge or the problem that your customer had, details on how you solved that problem in terms of an technical specification, custom manufacturing, a product you provide and diagram and images and other images like data that help tell the story of what you accomplished for that customer.
Now a case study is a bit of work, but I promise if you take the time to build a library of a few case studies, these are the marketing assets that will serve you well for years to come.
You most likely focus on specific target industries and have capabilities to meet their requirements. With this in mind, it's important that your website speaks to your target industries.
One suggestion is to have a drop down menu within your navigation that lists the industries you focus on with links to the pages with deep information about the capabilities you have to support them.
Lastly, provide multiple ways for your prospects to get in contact with you. There should be an RFQ button on every page on your website as well as a contact us page with the relevant contact information including a phone number. Bottom line: make it super easy for your prospect to get in contact with you.
A great manufacturing website can provide a wealth of information for your prospects. It helps them choose the right solution for their needs. And better yet, it can put you light years ahead of the competition online.
5 Manufacturing website misconceptions
Pronto has been in the web marketing business for nearly a decade. During that time, we've amassed a portfolio of sites that cover at least 23 different industries ranging from environmental services to insurance. If there's one thing we've learned while coding, designing, and copywriting websites, it's this:

One of the toughest obstacles of website creation is recognizing when everyone in your industry is doing something because it works, and when they're doing something merely because everyone else is.
This is especially true of the manufacturing industry. We've created several stellar industrial websites for our clients, and it's time we set the record straight about the misconceptions holding your factory's site back from reaching its potential as a lead-capturing machine.
When plant managers think of their ideal website, they think of schematics, data sheets, output statistics, and whatever other tangible information they can present to leads. Why? Because they assume that this is the only type of content visitors are searching for.
Although that is sometimes true, there is a broad swath of leads searching for much more ambiguous topics. With the right SEO and copywriting, you can snatch them all.
Overstuffing a homepage with keywords, and localized content actually hurts a website's ranking on Google. Our insider know-how allows us to create pages that reassure both your leads and Google metrics.
We designed Chicago Precision Manufacturing's (CPM) website in a way that welcomes uninformed leads with a structured, visually appealing banner that keeps it simple. Now, anyone can find the CPM site, whether they're searching for "metalworking lathe prototyping" or "Chicago metal fabrication".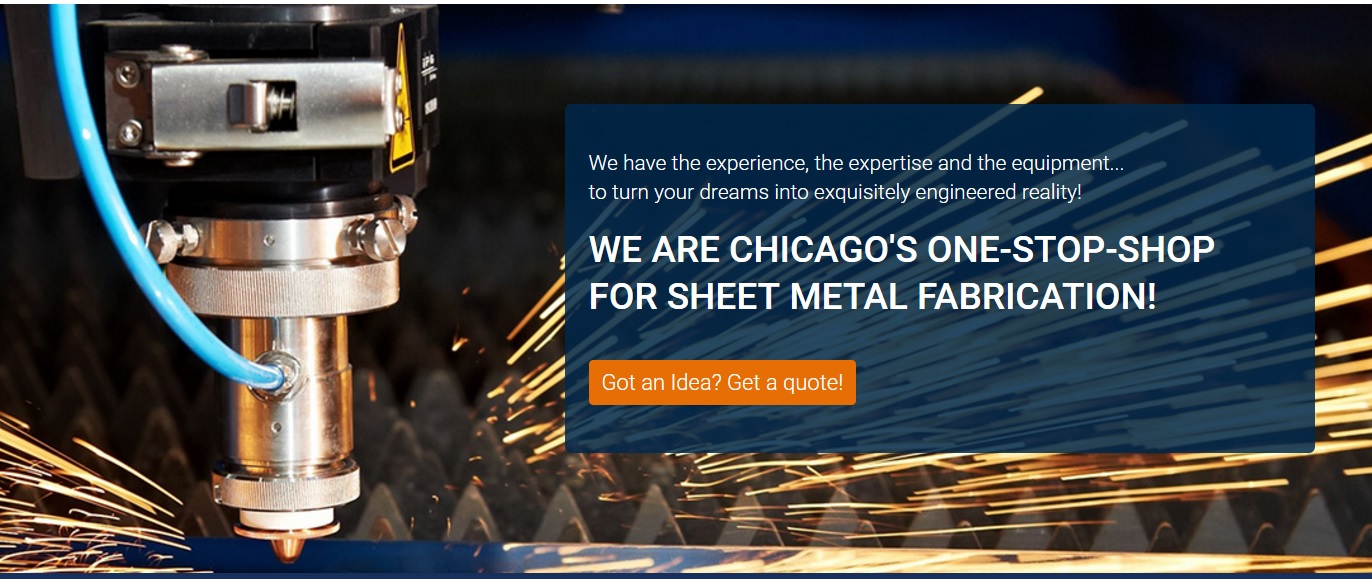 Even just writing that subheading makes us question our own judgment. Batch processing is all about using repetition to manufacture high-quality parts. But to get there you have to machine the same piece over, and over, and over, and…how could a video of that spruce up your flashy homepage?
Pro-Motion Industries put an assembly line video on their services page to show clients their equipment, quality control, and PPAP to get a leg up over competitors who wait until much later in the sales process to showcase their own operations.
Inventory catalogs have always been composed of uninteresting tables and lists. They force your clients to think of your company as a source of data rather than solutions, which is not the way it has to be. If Apple can sell you a phone that makes you cooler, your job shop can sell machined parts that better the world.
Sound a bit extreme? Just look at the stories conveyed in Telewave, Inc.'s homepage banners. Couplers, power monitors, and intermodulation panels might not capture your audience, but with some well-written copy and high-quality images, they become the spare parts that enable policemen to keep us safe and engineers to build our cities.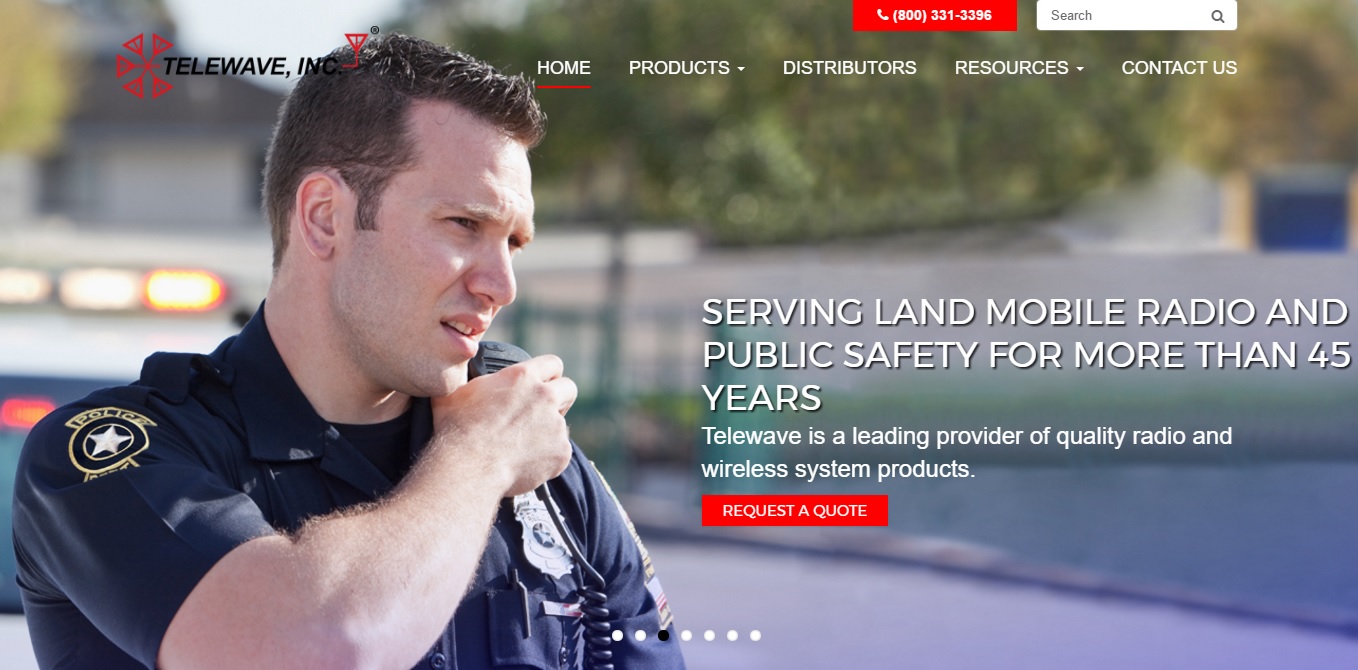 Most of the time, high-quality photos of your operation are preferred to those shot from a worker's smartphone. But something is always better than nothing. When designing a website for East Coast Repair and Fabrication, we didn't hesitate to include some "real" photos on their site.
Every manufacturing website your leads visit will have a photo of some welder hard at work, sparks flying. We do it too because stock images look nice and boost the appeal of your site, but they don't convince your customer that you're good at anything other than picking and downloading great photos. Show clients photos of your work — especially when they look candid and authentic.
A lot of industrial websites struggle with tunnel vision. Managers are so used to a production scheduling mindset that fixates so much on increasing output and standardization that it ends up affecting how they view their leads.
While focusing on pushing leads through the next step in your sales funnel is important, don't forget about how your site can help you build a trustworthy reputation. Some leads may not be ready to complete your "Request A Quote" form, and instead of sacrificing them as a lost cause, why not provide them with relevant information that establishes you as an industry expert?
On the Flow Management Devices LLC homepage we thought outside the box. Leads are searching for liquid gas flow management equipment, so including a News & Events section paired with live market data for relevant inputs and materials was the perfect way to keep our clients at the forefront of their customers' minds.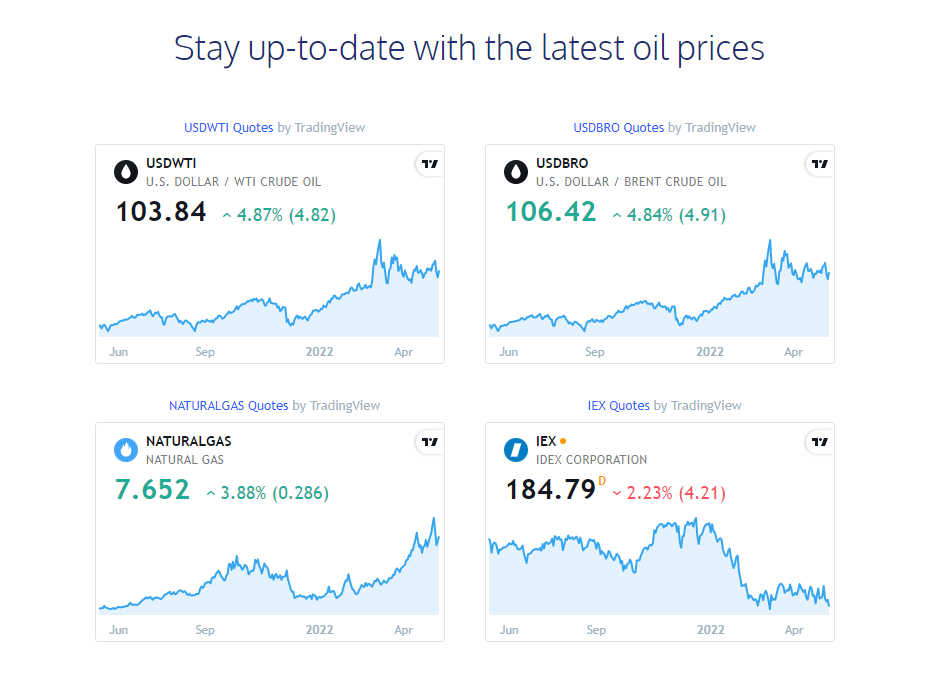 When you're building your website, there are a lot of factors to consider: color continuity, cross-platform programming languages, mobile optimization, and more. However, falling into the rut of unoriginal design and brand identity is not a factor you should be subjected to.

"I'm ready to talk about scoping your project and pricing!"
Adam Porteous
Head of Sales & Partnerships
Put your manufacturing website into gear
Frequently asked questions Schedule a Free Consultation
Just submit this no-obligations consultation request to start the conversation, and we'll get to work!
"*" indicates required fields