We help manufacturing companies grow online
Is Pronto the right choice for your manufacturing company?
What our clients say about how we build, support, and promote their websites
Slide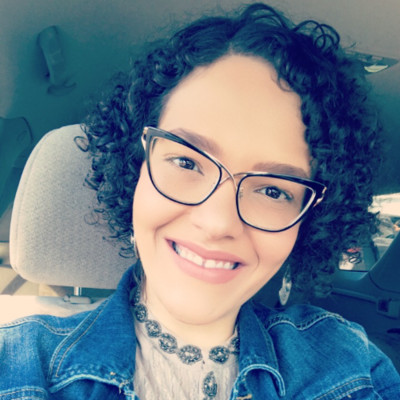 East Coast Repair and Fabrication
"Pronto has created and hosted three websites for us, personalized an SEO strategy, provided analytics and reporting, unlimited revisions and copywriting, and 24/5 support. I've had a good experience working with them. Their understanding of design is also impressive."
Slide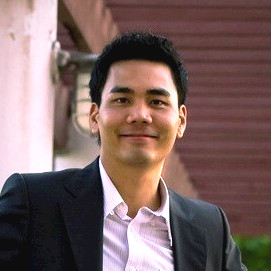 "Pronto has been very consistent and reliable. Our previous hosting provider was nothing of the sort. We were constantly chasing them and clamoring for attention. Pronto on the other hand has been rock solid in their response and overall customer care."
Complete website management
for manufacturers
A well-designed website sets a standard. It often serves as a client's first impression. For industrial companies, trust is paramount, and a great way to build that trust is to offer a web presence that is professional, informative, and easy to navigate.
Every color, feature, and photo included should be representative of the quality work your industrial company provides. Our experts work with clients to build websites that lend the confidence needed to turn visitors into clients.
For industrial manufacturers, SEO refers to where your practice ranks on search engines like Google. The higher you rank, the easier it is for the public to find your firm's website. With careful planning and execution, SEO will simulate web traffic and convert leads.
Our SEO experts use industry best practices to keep our manufacturing clients visible in the ever-changing landscape of search engine optimization.
Google Ads offers an opportunity for industrial and manufacturing companies to climb ahead of competitors and attract ready clients in need. With proper management of a Google Ads account, industrial manufacturers can get immediate ROI from their online advertising campaigns.
Our experts do the heavy lifting in building, optimizing and maintaining client Google Ads campaigns while keeping them within their budget.
We promote your website
with ready-to-go marketing services
Attract new visitors to your site to grow your business:
Manufacturing Website Design Must-Haves
The 3 things engineers need to see on your website
As a manufacturer, there are three very different perspectives you need to focus on when creating new marketing campaigns. A blanket approach won't cut it, especially when marketing towards design engineers.
While typically not the final decision makers, the input of design engineers in the decision-making process is substantial. For small companies, they may be in the senior management or even own the company. For larger companies, they are solely responsible for the design and functionality of a new product. They know which parts are needed, what materials are ideal, and what capabilities can handle their specifications. If engineering doesn't sign off, it's unlikely procurement will close a new deal.
So you need to cater as much if not more to engineering as you do to the person holding the purse strings when trying to get on a new vendor list or close a new sale.
Common concerns and needs of engineering during the buying process
Unlike procurement or management, engineering does not particularly care about price or delivery. Engineers focus on the form, fit and function of the part you would produce for their design. Specifically, can you produce a part that fits the overall design needs of their product, and will it perform as well as or better than other options on the market?
That's not to say that an engineer's designs are perfect and don't require revision or adjustment during the tooling process. They are well aware of and will likely work with you to ensure accuracy in the final designs, but they need to know you are capable of everything needed to get to that point.
For this reason, your website content strategy needs to reflect this. As much as possible, you need to present the information needed for an engineer to make this evaluation. Ideally, you do it in a way that doesn't require them to get on the phone or have a drawn out sales conversation. Provide the information, resources for contacting you if needed, and an easy way to evaluate your company's capabilities as quickly as possible.
Words only get you so far. A design engineer needs to see cold hard facts that support your claims. 
What are your capabilities? What in-house machines do you have? What tolerances can you maintain with each material you work with? How much design consultation work do you do upfront? How does your tooling process work and what type of analysis is done before starting – is it computer aided?
These are common questions engineers will have before they visit your website. If you can answer all of them in advance of their visit, you'll hurdle one obstacle before it even arises. That means including:
Equipment lists on your website.
Case studies of your use of these capabilities.
Service descriptions that include materials, thicknesses, tolerances and any other technical information related to what you do.
Video of your shop and operating machinery.

Provide all this, and you're already halfway toward engaging with prospects for which you are a good match.
Most manufacturing companies have very basic websites. A few pages list services, a contact form, and maybe one or two case studies highlighting their work. This isn't enough.
The average design engineer doesn't want to spend their afternoon on the phone asking questions that could easily be answered with a well written service description or a chart they could download and print off.
To ensure you provide the best possible user experience, your manufacturing website should be content-rich. Everything you would typically provide to someone via printout or over the phone in a conversation should be offered on your website in some form or another. This includes materials you work with, selection guides for your services, CAD drawings if applicable, and compatibility charts for your products with materials they might be used for (among other things).
A strong library of detail-rich technical content elevates your website beyond a sales tool – it becomes a resource that prospective customers will utilize in making their decisions. It also sets a benchmark that competitors will have a hard time matching.
Finally, you need to actually be able to do what the engineer needs from you. If it doesn't appear likely that you can perform a certain project, no matter how much information you include from the above, they are unlikely to call you.
The more detail you add to your website, the more glaring the holes will appear. If you have three pages about five out of your seven service capabilities, potential customers will assume that is all you can do.
Before building out detailed content on your site, ensure your service descriptions and capability pages are as comprehensive as possible. If there's a service you want to highlight, create a page for it and make sure there is enough detail for an engineer to evaluate those services.
How to adjust your marketing strategy to meet the needs of a design engineer
If you're thinking this is a lot of content, you're right. A great manufacturing website should have dozens of pages that describe key capabilities, showcase past work, and provide valuable print resources in downloadable format for easier evaluation.
But if you're worried about how much time it will take to create all this, remember, you probably already have most of it. Your case studies can be crafted from old job sheets. Your downloadable content can be crafted from print documents you already have lying around the office. Your website content can be table-based and pulled from your sales materials.
Most of what you need already exists, just in a different form. What you're doing is creating an all-in-one resource that makes it easier and faster for a key decision maker to evaluate your business and make recommendations that could result in revenue for your business.
And through all of this, you get the opportunity to capture contact information and follow up with leads who may be interested in what you have to offer.
Put your manufacturing website into gear
Frequently asked questions Schedule a Free Consultation
Just submit this no-obligations consultation request to start the conversation, and we'll get to work!