Export Import, a New Jersey-based logistics firm, contacted Pronto Marketing to revamp their Google Ads campaigns and respark conversions.
Founded in 1938, Export Import serves small and medium-sized U.S. companies doing business overseas, taking care of all their export and import logistics needs.
Outdated Google Ads Strategy Yielding Mediocre Results
Import Export's Google Ads campaign had been producing mediocre results due to a low average position of their ads. The primary cause of this was a cost per click (CPC) manual bidding strategy, which is a typical entry point for new ad campaigns. 
Data between April and October 2020 showed that Import Export's click-through rate (CTR) and overall conversions were unstable and not performing at optimal levels.
We felt like our campaign became stagnant over time, so we checked in with Pronto to see how we could improve it without increasing our Google Ads budget."
Over a six-month sample in 2020, Export Import saw conversions fluctuate before falling to critical levels
Implementing a Target CPA Strategy to Maximize Conversions
Most new businesses start with manual bidding on CPC campaigns, and Export Import was no different. Since the campaign had been running for a while, it had enough data for both clicks and conversions to change over to a more advanced bidding option on Google that uses AI and machine learning (ML) to drive better performance. 
We adjusted the bidding strategy to Target Cost Per Acquisition (CPA), where we select a certain cost per conversion for the campaign, and then Google completely takes over the bidding in an attempt to maximize conversions at the set cost per conversion. 
Looking into historical data, we determined that a $50 cost per conversion was appropriate for Export Import. This acquisition cost would also provide a good return on investment for their ads. 
We implemented this new bidding strategy at the end of October 2020, and the results were instantaneous.
Pronto's team looked at our campaign's history, studied our industry comparables, and suggested actionable solutions to improve our performance."
Since changing to a Target CPA strategy, Export Import has seen a steady rise in conversions, impressions, and clicks while driving down their cost per click rate.
Increase in Conversions, Impressions, and Ad Clicks at Lower Cost Averages
The Target CPA campaign was launched in November 2020, and our optimizations had begun to make an immediate impact. Conversions spiked to nearly 20 within the first month, and the campaign was delivering consistent performance results across all of our measurables.
Key campaign totals over a six-month sample (November 2020 and April 2021):
479 conversions

3.02K ad clicks

49.4K ad impressions
Our campaign also enabled cost per click rates to stabilize at $12.78, a 98 percent drop from the previous six-month period.
The proof is in the pudding. After Pronto took the reins, we saw an immediate uptick in our lead conversions without having to increase our Ads budget. We are thrilled with the results!"
Export Import wanted to improve its Google Ads performance, and by pivoting to a Target CPA strategy, we were able to increase the logistics firm's campaign conversions by over 1,200% over a six-month period.
See our Marketing Services
Get leads with our Google Ads Campaign Management services
SEO link building services to boost your search rankings
See Other companies we helped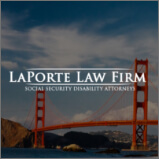 LaPorte Law Firm came to us to increase the number of people who visited their website, especially people within 120 miles of one of their offices