Save time & money by partnering with
Pronto, a proven web agency
Do you struggle with the following
website maintenance and performance issues?
Get what you need to
start growing online
Here's some of what's included with Pronto's Website Management Services
The most convenient Website Management Services available
You don't need to hire in-house, contract freelancers, or wrestle with your website ever again.
Choose a plan that's right for your business. Switch to Pronto risk-free thanks to our free migrations and 30-day money-back guarantee.
Book a call to learn more
Get expert advice on how you can get more leads through your website and online marketing efforts.
What you'll gain from the call​
Pronto takes care of all the details so we can focus on our clients. The entire team is friendly, thorough and knowledgeable. Quick response and even quicker resolution. We're constantly being asked why our site and our emails look so great – the answer is Pronto.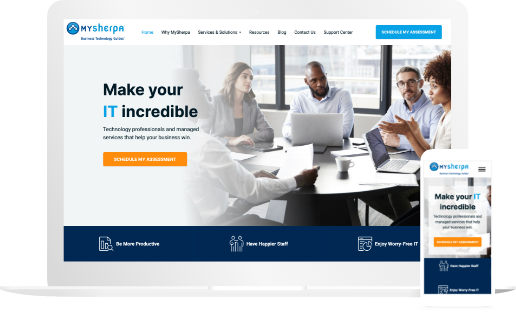 Managed websites with flexible price plans. How's that stack up?
Pronto strikes the right balance between your usual business website options: Do it yourself or hire an agency. Here's how Pronto's Website Management Services compare to the two biggest factors that matter to you: Cost and Time.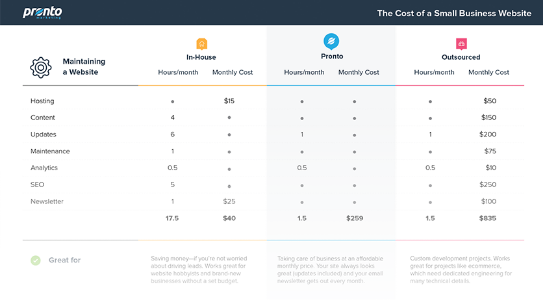 Each month Pronto could save you $100's and over a dozen hours of your time
See the real cost behind building and maintaining a great web presence
How to decide who should manage your website: 3 options
Your web presence is more important than ever before. A whopping 88% of purchasers and decision-makers research companies online before making a purchase. We live in an age of increasing sophistication that enables business owners, decision-makers, and consumers alike to carefully vet a company before they even pick up the phone.
Despite this, only 64% of small businesses have a website, and among those that do only 81% are mobile-friendly, and 10% invest no money in marketing. And of those that do, 71% do their own marketing and see little or no results from those efforts. Word of mouth and existing relationships can take a company only so far in an increasingly digital environment.
A large number of businesses are wary of digital marketing, unsure of how to build an effective website, and are unwilling to invest large amounts of money in a sweeping digital marketing plan. If you're in a similar situation, how do you decide what to do next, and who should manage your website? 
Let's take a closer look at your three options and how to choose the best one for your company.
#1. Managing your in web presence in-house
With most small businesses managing their marketing in-house, but only spending a few hundred dollars a month, the majority of businesses see few or no results from their efforts. But that doesn't mean an in-house approach is ineffective. It's just rarely fully implemented.
Pros:
You can leverage the expertise of employees already on staff.
There is no additional overhead by hiring a dedicated marketing team.
You have on-premise support if there is a question or problem.
You have more direct control over messaging and content distribution.

Cons:
Those managing your website and campaigns likely don't have domain expertise.
There is a lack of resources to scale efforts when there is an important campaign or website problem.
There is a continued need to contract for highly technical issues like a website revision.
You'll lack benchmarks and best practices against which to measure performance.
#2. Hiring Freelancers for One Time Projects
Another common path that small businesses take is to hire a third party from a website like Upwork who can handle individual tasks on one-time projects. Rather than having a full-time employee managing marketing efforts or an agency on retainer, companies hire one-time freelancers who complete individual projects and move on.
Pros:
You pay only for what you need with small one-time projects.
You can leverage individual domain expertise by hiring specific individuals for specific projects.
You can tap into large markets of expertise like Upwork.

Cons:
Freelancers have many clients and don't adhere to standard working hours, meaning they may not always be available.
You don't get the strategic insight or input of someone leading your marketing and web efforts.
The same freelancer may not be available between major projects, requiring you to constantly educate new people about your business.
There is no one constantly monitoring your web presence and making improvements to your website or marketing materials.
There is no guarantee of quality for the work you purchase, leading to potential project failures.
#3. Partnering with a Website Management Service Provider
The third option for managing your web presence is to hire a long-term service provider who works with your team to handle all of the intricacies of a modern website.
Pros:
A large team with extensive experience working with all major web platforms.
Quick responses when you have a question or a problem, ensuring minimal downtime or interruptions to your efforts.
Domain expertise that you can rely on to guide your team when launching a new campaign and targeting a new audience.
Peace of mind knowing your website is fully optimized for mobile-traffic and organic search.
Hands-on monitoring of your website, advertising campaigns, SEO performance, and more.
Scalable services that allow you to pay for only the services you need in a blended rate, well below what it would cost to hire a full-time marketing team.

Cons:
Outside agencies tend to be more expensive than an individual freelancer due to the wide-ranging expertise of the agency's staff (designers, writers, developers, project managers, etc.).
With many web management agencies, you might have multiple points of contact for different services (website, advertising, creative, admin/billing), so it's essential to designate a dedicated member of your staff to manage communications.
Website management companies and agencies have multiple clients, so unlike a dedicated freelancer or in-house staff, they're not focused solely on your company at all times.

By hiring a web marketing services provider, you benefit from hands-on management of your website, and a mix of tactics that help drive new prospects and build your business without a massive marketing investment.
Specifically, when you select a provider that works only with small and medium-sized businesses, it's easier to scale your digital efforts more quickly. Learn more about Pronto's managed website and marketing services and how we can support your efforts to generate new sales leads faster.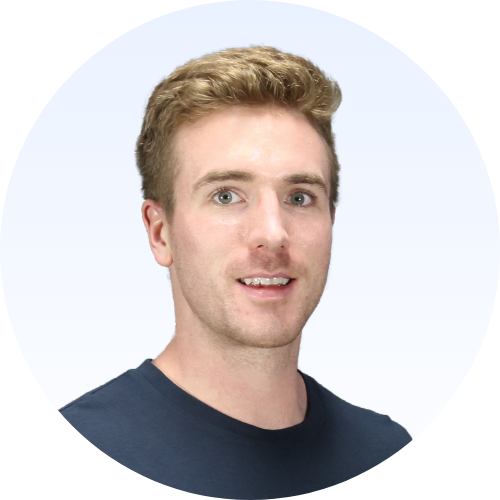 Adam Porteous,
Head of Sales & Partnerships
How to budget for a professionally designed and managed small business website
Your website is the most important part of your digital marketing efforts. It's what many prospective customers see first. It's what everything you publish and print links back to.
Understandably, it can be a point of some stress for many small business owners, especially when the time comes to build a new one.
Where do you start? And more importantly, who do you hire?
Sure, you can save a bit of money hiring a local contractor or a friend or family member, but before you do, it's important to understand all of the potential costs, roadblocks, and issues that come up during a website build.
By knowing what you need to plan for, you can prepare a budget that will result in a high-quality website that works to engage prospects and capture new leads.
The expertise needed to build your new website that stands out and perform well
A website requires a team of experts to produce. It's not just about design or coding, but several different items, all of which require a certain level of expertise.
Unfortunately, many small business owners fall into the trap of assuming their "website designer" can do it all. In reality, if you hire someone to build a website, they likely have a background in the technical side of things (actually building and coding your website) or the design side of things (creating the visual elements). They will look to you to hire vendors who can support with the rest.
Some of the areas in which you'll need support include:
Copywriting – The content on your website needs to be catered for your target audience, professionally written, and conversion oriented. A copywriter with experience writing for small businesses, and MSPs in particular, is a must.
Layout and Graphic Design – The structure and layout of your website should be designed to match your brand and highlight your value proposition. UX design and graphic design to make sure everything looks as good as possible is highly recommended.
Front-End Development – Once materials are designed, the next step is to build it. Taking the specific vision of your designer and coding the website that visitors will interact with can be an involved process.
Search Engine Optimization – Your website should be structured in a way that meets best practices for search engine optimization. This involves content writing, placement of graphics, navigation structure, tags for search engine display and much more.
Advertising – Finally, your website needs to be optimized and tagged for any advertising campaigns you run once it is launched. Not only should you factor in time for this optimization, but the budget of your ad campaigns to drive new traffic once you launch.
There are a lot of factors here, making it difficult to manage this yourself, all while running a small business. Imagine coordinating with five different vendors over the course of several months.
Pronto's platform is designed to offload all but one point of contact and streamline this service, overseeing the content development, design, coding, and optimization steps needed to launch a quality website.
The hidden costs of managing a website
A common issue faced by small business owners is what comes next. After your website is built, it's not done. Updating and maintaining a website takes an average of 17 hours a month – this includes making changes to copy and images on the site, making security updates and ensuring the site runs smoothly and meets all current web industry standards.

When you budget for a website, you need to not only consider the cost of the vendors involved, but the maintenance and management costs you'll incur over the course of the next three years – the average time for which a website is used by most small businesses.
The risks of going the DIY route
Why not make the relatively larger upfront investment and then manage the rest in-house? Unless you or a member of your team are developers, there are several issues with the DIY approach.

To start, it's easy to make changes that break or don't match the original, professional design of your website. Graphics that don't fit the layout or color scheme, copy that isn't fully optimized for search engines, broken links that influence the user experience, or larger, potentially more devastating issues that make your site unusable.

The cost of one-time fixes or updates can be much greater than the relatively low, ongoing cost of maintenance services from the developer that built your site.
What your website management budget should look like
The cost of developing an entire new website from the ground up can range from $5,000-$25,000, depending on the developer and the scope of your new site. And that doesn't include ongoing maintenance and support.
Pronto offers a better, small-business-friendly pricing model designed to keep costs down. Using Pronto's Managed WordPress platform and ongoing services, you can save both time and money, relying on our team of experts to handle content, design, development, SEO and advertising.
By having a team of online specialists all under one roof, you won't need to juggle vendors or coordinate with a website development company for months.
Pronto offers flexible and affordable WordPress website management services that deliver a professional quality website, designed to build your business online presence.
4 Signs that your business has outgrown your DIY Website
Do-it-yourself website builders sure look like a good deal. The price is a fraction of what you'd pay a developer or agency. The features are seemingly comparable to most of those big website development packages. The examples you see certainly look professional.
But for many companies, the DIY route isn't enough. It might work when getting started, but as the scope of your marketing efforts and the offerings of your company increase, you'll run into hurdle after hurdle that a self-managed website option can't overcome.
Let's take a closer look at several specific situations in which the DIY route won't suffice.
#1. Rigid templates stop you from customizing your site
There are more than 28 million small businesses in the United States alone, and many of those have a small footprint. They are main street storefronts, local restaurants, or people running part-time businesses, who, yes, need a website, but don't need it to do anything particularly exciting. That's who DIY solutions are designed for.
For anything beyond the bare minimum basics of visual design, though, these sites often aren't enough. Because you're using the same basic set of templates that millions of other businesses are using, and are limited by the same dozen or so modules, your website could easily look forgettable without a lot of extra work.
Self-starter template website options lack key functionality that can help you with marketing and, because of the rigid nature of mass use templates, it will be extremely difficult to customize and update in the future if your business demands it.
If you plan to invest money driving traffic to your website, the limitations of a DIY site will actively make it more difficult to deliver ROI.
#2. Ease of use can be an illusion and wastes your time
The companies that offer self-started websites make web design and development look extremely simple. Just point and click and you're done. That's potentially true if you stick within the limited options of their prebuilt templates. If you need to adjust even the most basic feel or function, you'll likely need an experienced developer or designer to make it happen.
By design, these website services are not particularly flexible, as they need to work for everyone under the most common circumstances. The tradeoff is you might be out of luck if you need to customize a prebuilt module to support your latest ad campaign.
If you do hire a pro to help you make customizations to your templated site, the developer or the designer will need to be an expert on your particular platform. And not all of the DIY platforms encourage you to customize their code. In fact, some platforms will not even offer you support once you've colored outside their lines.
#3. You need a fast, reliable website
While downtime isn't excessively common from these services, there are several documented performance issues that can severely slow down your site or impact the user experience.
The hosting environment is designed to designate as few resources to each individual site as possible. If traffic suddenly increases to your site, most DIY platforms aren't ready for it and can slow down substantially or even crash.
Other factors, like the code that these sites use to block code exports, can equally slow them down, and there have been horror stories about how long it takes for Google to index and rank a site launched in these sites. In some cases, it takes months just to appear, let alone start ranking for your targeted search terms.
#4. You aren't getting the customer service you need
This is a big one, and it's easy to overlook. Because you will rely on the proprietary code of a large third-party company, you are at their mercy if there is a problem. And suffice it to say, their customers are not particularly impressed.
Squarespace, one of the largest DIY solutions on the internet, has a sub-2.0 rating on TrustPilot with more than 640 reviews. Wix has a 1.7 rating with more than 3,200 reviews. 
For small businesses that "just need something," these sites check the right boxes. And when you have an issue with your site, you don't mind waiting because it's not business-critical; this is a reasonable tradeoff for cost and convenience.
However, if you expect to have questions, want to make changes, or otherwise engage with customer service with a reasonable expectation of getting your issues resolved, they frequently fail to get the job done.
Building the right kind of website for you
Deciding who will build and manage your website, how it will be built, and what features to prioritize can be a stressful experience. 
The cost ranges from a few dollars a month for one of these DIY solutions to tens of thousands of dollars for a professional build. 
What makes the most sense for your business and how do you balance it against your short-term need to manage the budget? Keep these four issues in mind when you make that decision, always considering what your business and marketing efforts will look like in 2–3 years and how much of your current efforts you are willing to replicate. 
If digital marketing is a huge part of your business growth strategy, a DIY is almost certain to be insufficient for your needs.
Learn more about website management
Request a free website consultation
Just submit this no-obligations consultation request to start the conversation, and we'll get to work!
"*" indicates required fields
Frequently asked questions