The
#1 Digital Marketing Agency

for MSPs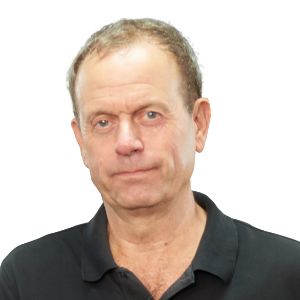 Co-founder Pronto Marketing
Rely on proven MSP Marketing strategies
Stop guessing and maximize your marketing investments
You may have tried every fad marketing trend that's come along. You may have started and stopped half a dozen different campaigns, perhaps hired various marketing agencies and freelancers. Still, the truth is you just can't seem to get your website in front of more potential customers. Maybe you're even feeling a little disappointed with yourself and your inability to get more leads from your website. You start to believe that no matter what you do, it will not be successful.
Back when I was responsible for Windows SBS at Microsoft, I thought a lot about the challenges our smaller partners had with marketing. When I left Microsoft after 12-plus years, I founded Pronto Marketing with the sole focus to help small and mid-sized IT service providers get their marketing in gear.
14+ years experience and over 1,000 MSP clients has informed our marketing program. Our digital marketing services for Managed Service Providers deliver consistent results. We do this with a managed service model that accommodates your busy schedule.
Improve Your Online Visibility
Get found online by putting your MSP on the map, increasing your website authority, and Google rankings.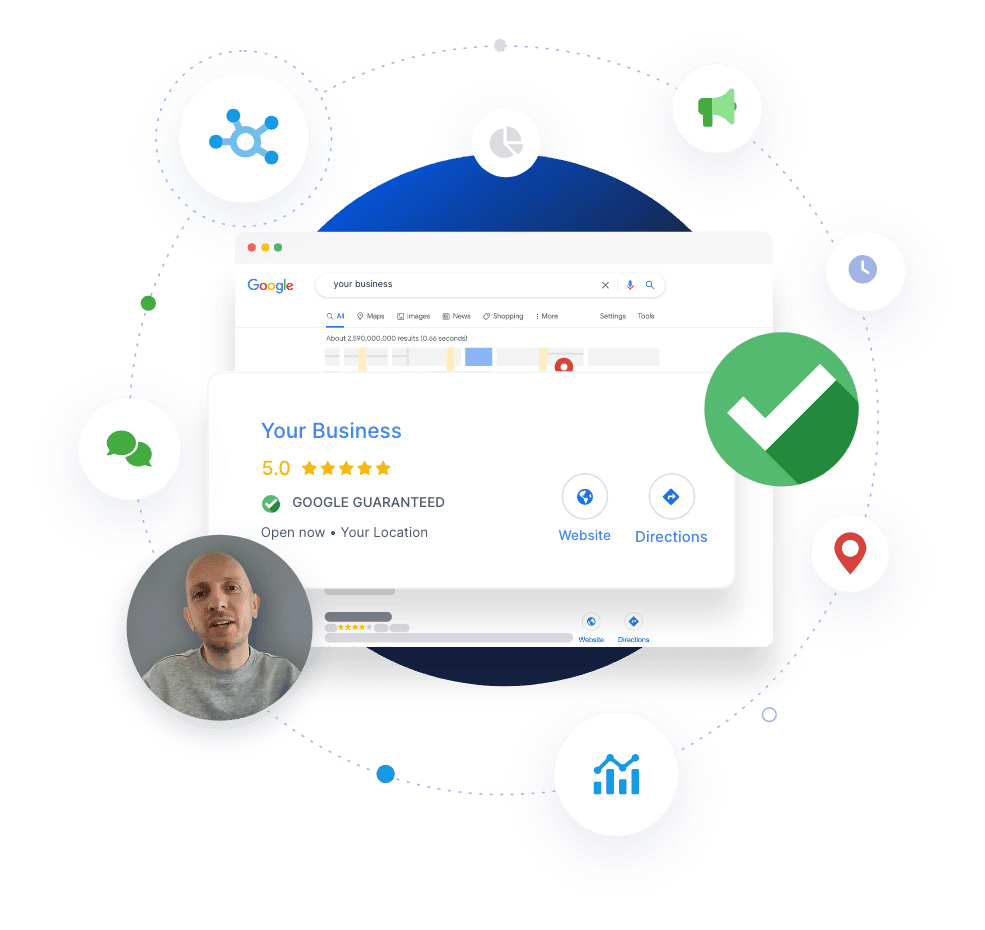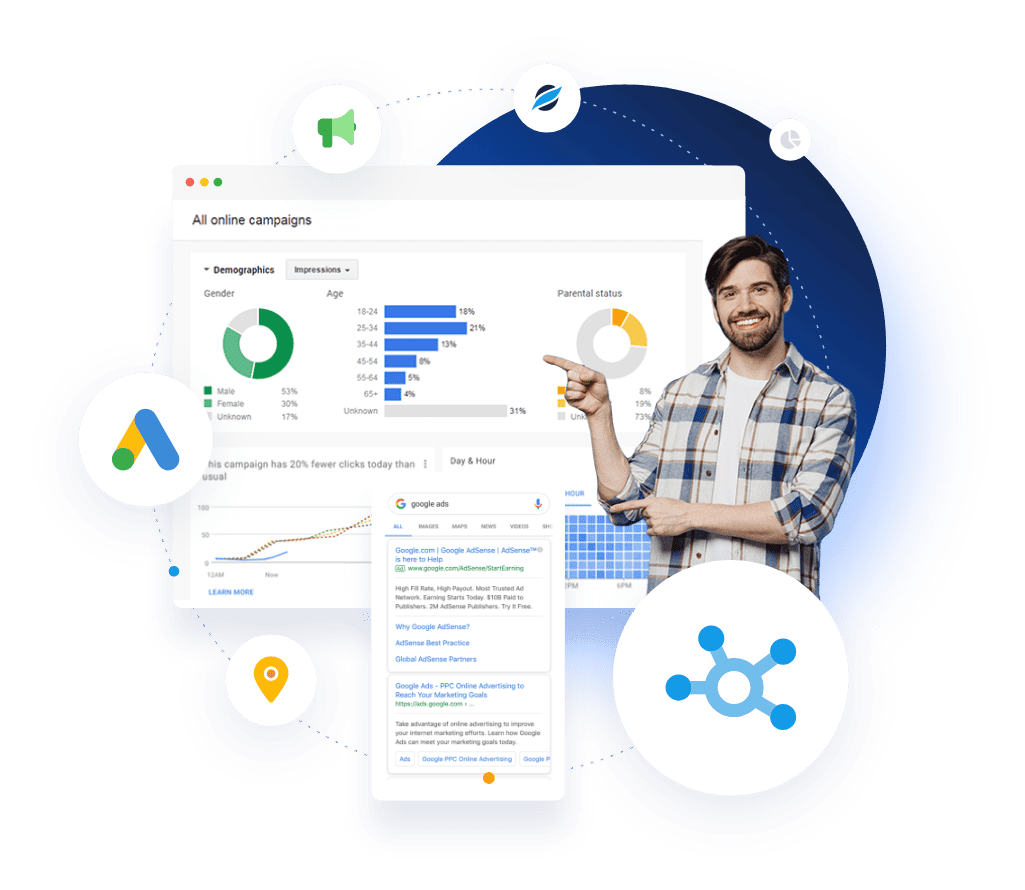 Consistent, Qualified Traffic
You'll get results through a stream of visitors arriving to your site from digital advertising.
Engaging Marketing Materials
You'll get a regularly updated mix of blogs to hook your audience and keep them interested. 
from $399 for 2 blog articles per month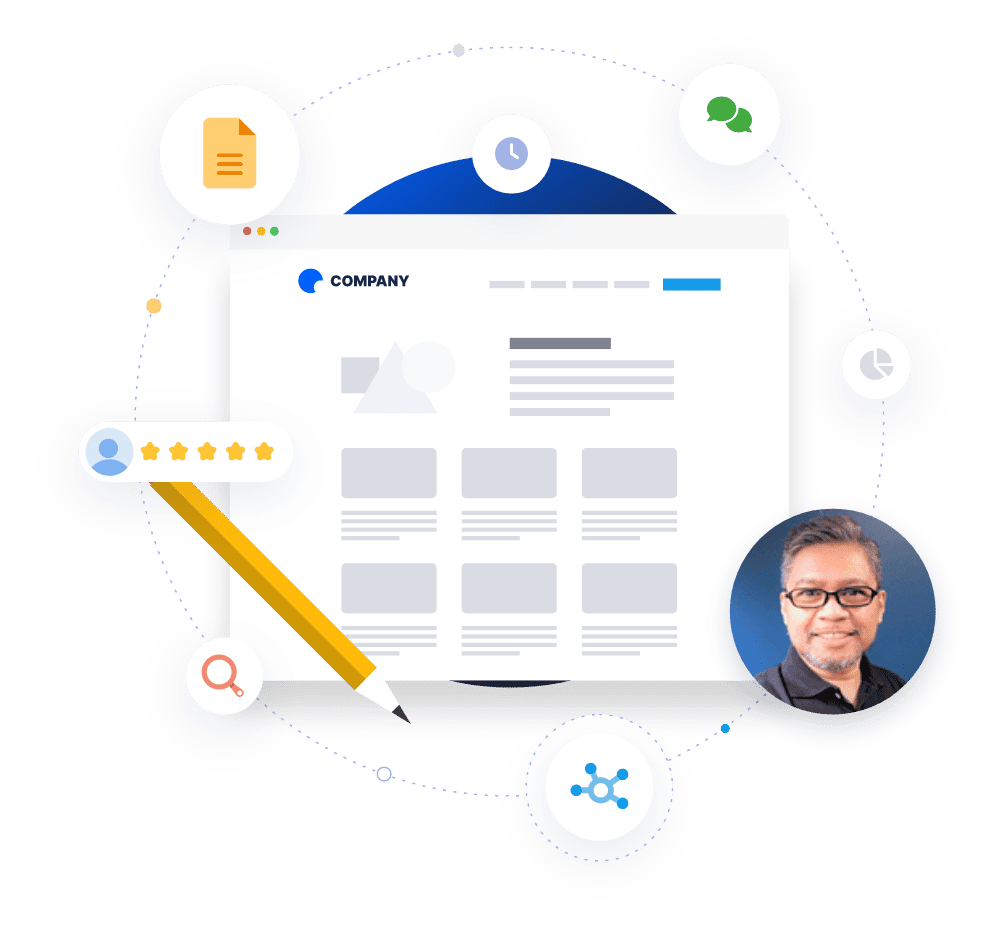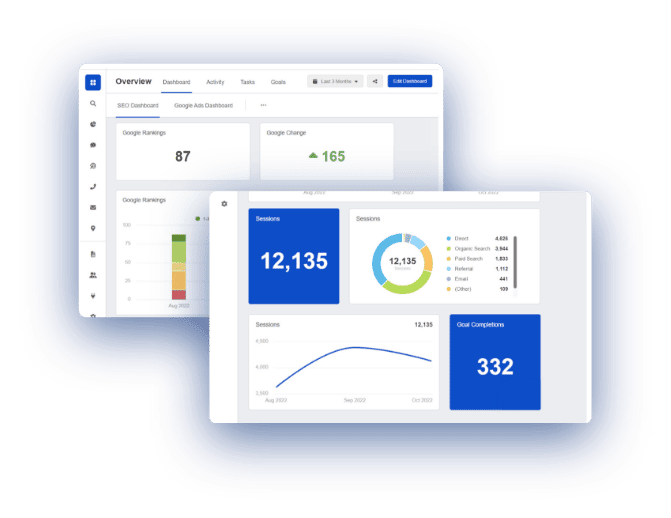 Data-driven marketing execution
Drill into the visitors, leads, and phone calls generated from your website with customized dashboards.
More testimonials about our marketing services for MSPs
What our clients say about how we build, support, and promote their websites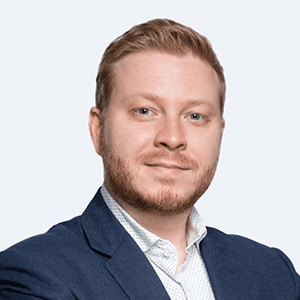 President, Red Key Solutions
WIth Pronto, everything we need is in one place, which saves us time and has resulted in 50% of new business coming from Google-based traffic.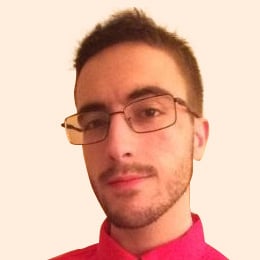 Everyone I've ever interacted with has been friendly, quick to respond, and they actually go out of their way to answer any question I have in a way that's easy to understand. Friendly, professional, willing to listen, willing to educate..
Flexible and custom MSP Marketing service plans
In addition to your MSP Website, these marketing services will ensure you have a constant drum beat of marketing activity to drive, engage, and convert new visitors into sales leads.
Services
Pricing

Website SEO Audit

$200

Unlimited MSP Website Support

$299/mo

Google Ads Management

from $500/mo

Google Essentials Audit

$200

Google My Business SEO

from $300/mo

Blog Copywriting for MSPs

from $399/mo

Link Building Services

from $1,300/mo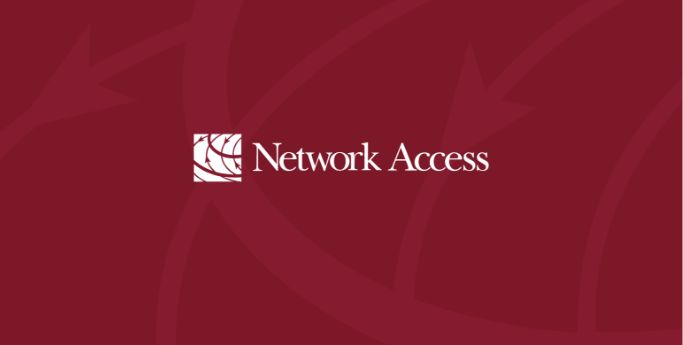 600% Increase in Lead Conversions with Google Ads for an IT Provider
Pittsburgh-based IT services provider Network Access leveraged the expertise of Pronto's Search & Advertising team to help make their campaign more effective in generating quality leads and increasing conversions.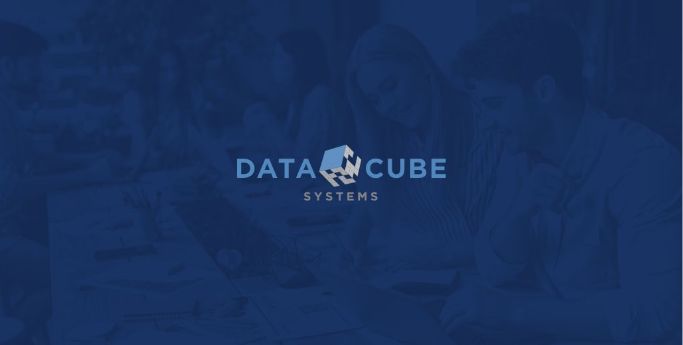 Google My Business Listing Yields a 365% Boost in Website Clicks
IT firm Data Cube Systems contacted Pronto to help them establish a greater presence on their Google My Business listing to help increase local business opportunities.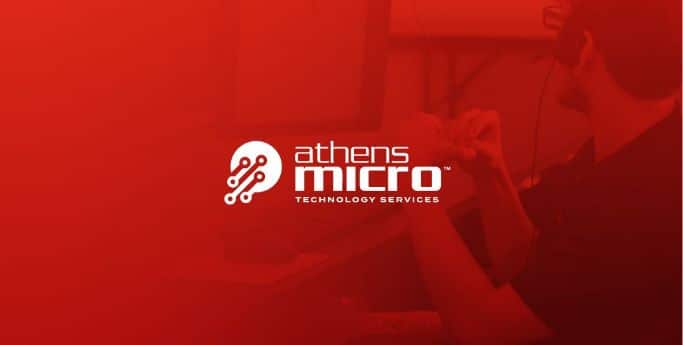 IT Firm Yields a x10 Rise in Web Traffic Results with Blog Writing Services
A Georgia-based IT firm worked with Pronto to reignite their website traffic with consistent and well-researched blog writing services.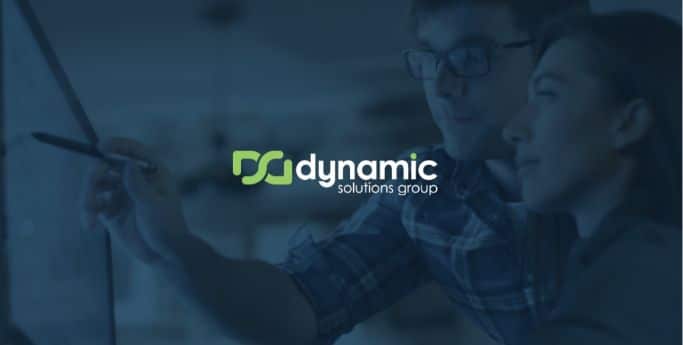 Multiple SEO Services Lead to 150% Spike in Organic Traffic and Increase in Leads
IT firm Dynamic Solutions Group approached Pronto to help them establish a greater presence in organic search results, thus boosting local business leads across several cities in competitive markets.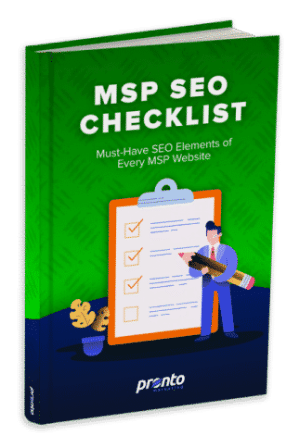 MSP SEO Checklist
Discover the essential SEO elements that every MSP website must have to succeed online.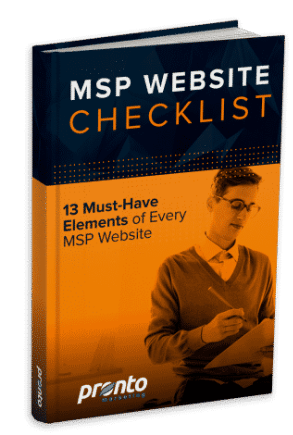 MSP Website Checklist
Review these 13 must-have elements for MSP websites and see how your site compares.
How much should your MSP company spend on online marketing?
Hi, I'm Adam the Head of Sales & Partnerships at Pronto Marketing and an SEO expert with 10+ years of experience working in the USA, UK and abroad with Managed Service Providers and B2B firms from startups to enterprise.
Like you, I've worked in competitive markets and did all I could to get leads and optimize my marketing budget and ROI. Long story short, it all comes down to numbers. Your MSP marketing strategy and campaigns need to be based on data and I want to help you figure it out for your business.
The MSP industry is unique when it comes to marketing for several reasons, the most important of which is the value of an individual client. You aren't selling widgets for $5 apiece. You're selling long term solutions that cost $5,000/month or more.
For this reason, you know how important it is to regularly evaluate and understand your core sales and marketing metrics. With this data, you can make smarter business decisions and invest in long term success.
Think about it this way: If someone needs an IT service provider, they're probably going to start by doing an online search. And if your MSP doesn't show up in those search results, they're going to move on to the next name on the list. It's as simple as that.
So how can you make sure your MSP business is visible online? Keep reading to find out.

"I'm ready to talk about scoping your project and pricing!"
Adam Porteous
Head of Sales & Partnerships
Top 3 High value tactics for your MSP marketing strategy
Something we often hear is MSPs saying how busy they are marketing their services.
They list off a million different things that they're currently doing to 'get their brand out there.' And when it comes down to crunch time, what they're unintentionally doing is really just wasting time trying to be busy.
At some point you have to ask yourself: Is it worth it? Fumbling around in the dark, constantly being busy, spinning the wheels. But not gaining anything…
We want to help YOU identify what Marketing Tactics you're currently doing and then simplify them to help you become more efficient in earning leads and business in the long run.
How we break down value and tactics:
Low Value

– usually things you're doing that'll take up time but provide little results.

High Value – more complex tasks that generally provide significant results once completed.

Before we share the top three high-value marketing tactics, let's first look at 'why' a lot of MSPs are spending time focusing on what we categorize as 'Low Value' items.
Avoid marketing information overload (and shiny-object syndrome)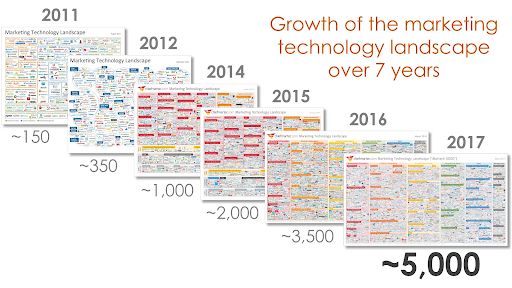 As the internet has evolved over the years, so has the amount of information, services, and software you can use to run your business.
In some cases, more isn't better and when it comes to the evolution of marketing tools, "more" certainly isn't better. Why? Well, If you can limit your business to using a few specific tools and really become efficient in them, then you have a greater chance of succeeding with your online marketing because you're no longer trying to juggle 100 different programs while constantly trying to keep up with changes.
That's not to say you should throw out all the tools you're currently using; instead, take stock and see which are helping and which you need more time to really understand how they benefit your business and put them on hold.
On top of that, you then have to navigate the conflicting information that is promising incredible results at the click of a button. Understandably, offers like this are appealing, but it can be hard to know what information to trust — and that's why we're here to help.

Tactic #1:

Search Engine Optimization
We all know SEO is important to get your website (and services) found on Google (and other search engines), but with over 20,000,000 results in Google for 'How do I do SEO?' it can be hard to know what needs to be done to actually get success with SEO.
SEO reports give simple suggestions for improvement but it's important to remember that these reports are automated and can be flat out wrong. Focusing on these reports leads to good practices like including alt text for images, but that's certainly not going to make or break your SEO efforts as an MSP. 
In the eyes of search engines, earned links are seen as a vote of confidence in the quality of your site.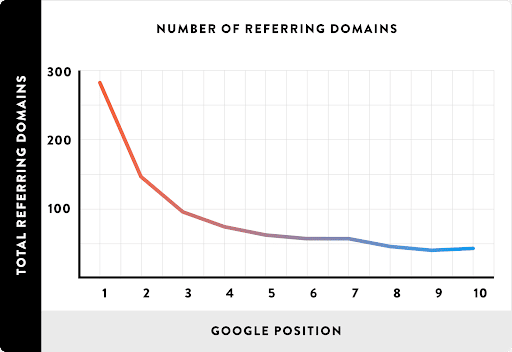 The more links you have from HIGH-QUALITY sources, the more likely your site will rank for your target keywords.
High-Quality sources are the key, though. Anyone can go to Fiverr.com and pay $5 for 100 backlinks, but why shouldn't you? Backlinks are incoming links to a webpage, so a high-quality link is one that comes from a trusted source. That's not something you and the 500 other people who paid $5 for 100 links can get easily.
Search engines are smart enough to determine whether a link is valuable. If you are going to 'link build,' then make sure that you're at least doing it with sites that are an authority and in niches related to yours. There is no use getting a link from a beauty spa website when you're selling IT services.
Over the years, the way search engines determine ranking results have gotten more and more complex, but inbound links have remained one of the biggest factors involved in SEO success.
Tactic #2: Google AdWords
For MSPs, Google AdWords is one of the best ways to get in front of your prospects. It gives you full control over what search phrases your ads appear under as well as the location of the searcher.
Now that sounds all well and good, but Google does play a little trick on business owners. They make getting started with AdWords super easy, which makes it seem like the AdWords platform will automatically show your ads to the right people.
They forget to tell you how complex AdWords really is and how much ongoing work it takes to actually 'make them work.' It's easy to throw a lot of money away if you're not paying attention and know how to manage your campaigns.
Considering how easy Google makes it to set up campaigns in AdWords, it's hard not to be pulled in and want to set up a few campaigns. But unless you plan to actively manage your campaigns, and instead decide to put them on auto-pilot, you'll end up flushing hundreds of dollars down the drain for nothing.
The more you look at and study your AdWords data, the better you can optimize and make improvements to your campaign's ROI.
Once you've developed and launched a well-organized campaign, you can really dig into which ad groups are getting clicks and which are getting conversions.
Some improvements you can make in your campaigns to get them really working are:
Ad Copy
When you have a well-targeted campaign, you'll be displaying your ads primarily to searchers who show intent or interest in managed services providers.
That's all well and good, but if your ad copy is lacking you're not going to catch their attention which you need to inspire the click. If your click-through rate is below 1% you need to go back to the drawing board with your ad copy.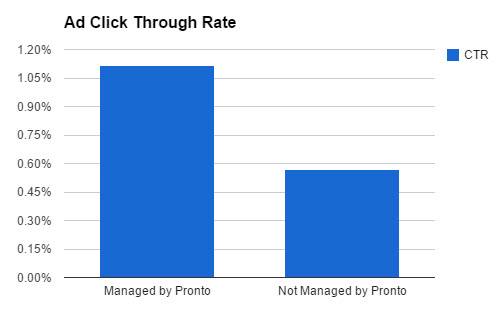 Landing Page
After optimizing your ad click-through rate, you should analyze how your landing pages are performing. When a visitor clicks your ad but leaves your site right away, they effectively "bounced." You want visitors to complete a form on your site to become a lead, so your goal is to get this number as low as possible. After all, you've already paid Google to send the visitor to your site.
To find out more about how to optimize your AdWords campaigns, don't forget to watch the Cracking The AdWords Code Webinar replay.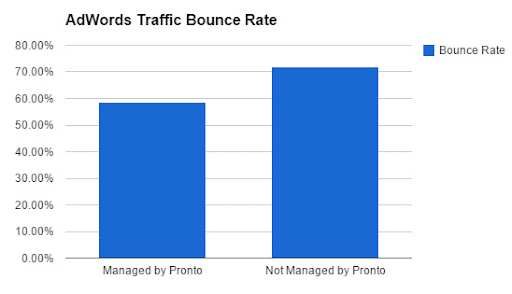 Tactic #3:

Content Marketing
Marketers have proclaimed this maxim for as long as marketers have existed: "Content is King." And when it comes to customer acquisition, Content will continue to be King for a very long time.
By providing content around your services, you promote yourself as an authority on the topic. That creates trust, which then creates leads and sales.
Blogging (and content marketing in general) is a great strategy. It can help your SEO, it can improve your site engagement, and it can be used in your email campaigns.
That said, there are a few trends we've been noticing when it comes to blogging…
Quantity vs Quality
You will end up hurting your brand and business more than helping it if you write your blog content around a keyword or a desired word count. Search engines are getting better and better at determining whether a blog post is actually valuable. They don't want to send their users to blog posts that visitors aren't going to find insightful.
When it comes to content marketing, you want to write for the end reader by being genuinely helpful.
As a side benefit of purely focusing on the reader and providing value in your content, it helps with the search engines as well now that they take more interest in engagement and interaction.
What's even better than writing directly for people, is writing for people in specific stages of the sales funnel. (Not sure what a sales funnel is? Read this post.) By answering the specific questions they have at a given stage, you can pre-emptively alleviate potential concerns they have at that point.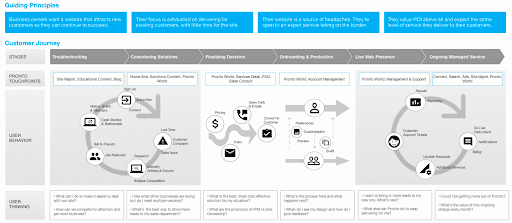 The screenshot above shows a customer journey we mapped out for Pronto. And even though we're a marketing company, you can replace "website" with "technology" and a lot of what we've done here applies to MSPs as well.
What really helped with our marketing strategy was not just mapping out the journey from prospect to lead to customer, but also digging into what people are thinking at each stage — what concerns or questions they might have or what roadblocks we might run into. We then took this and planned out blog articles, emails, ebooks and videos that help guide people through their journey.
Thinking about your content in this way helps you create a strategy that directly impacts your conversions.
Ready to get proactive about marketing your MSP?
We'll consult with you to scope out your requirements. Just submit the form below to start the conversation.
"*" indicates required fields
Frequently asked questions