A Georgia-based IT firm worked with Pronto to reignite their website traffic with consistent and well-researched blog writing services.
AVERAGE MONTHLY
WEBSITE TRAFFIC
PERCENTAGE OF TRAFFIC DRAWN FROM BLOG
INCREASE IN
WEBSITE TRAFFIC
Athens Micro is an MSP that provides managed IT services, cloud services, IT consulting, cybersecurity and VoIP for businesses in Athens, Georgia.
Low-Volume Blog Topics Offer Stagnant Results Over Time
Athens Micro approached Pronto with a critical decline in website traffic. To address this, the IT firm signed up for a new website build and blog writing services in 2017.
Once the new site went live, however, Athens Micro opted to choose their own blog topics — which our blogging writing team would carry out — and as a result, their SEO climbed and overall website traffic saw stagnant results over time.
An initial spike in traffic rose and maintained growth in 2018, but in 2019, their results plateaued at about 970 sessions per month.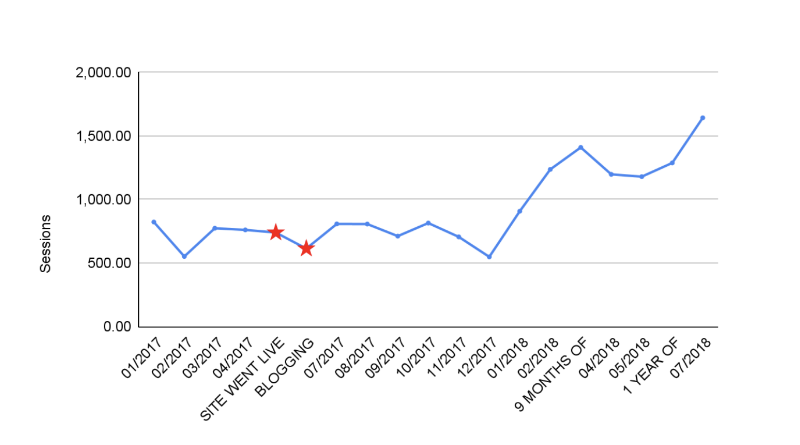 Monthly sessions after one year of blogging services
"When we started our blog writing service, we saw good early returns, however, about a year in, Pronto's blog writing team informed us that our traffic had leveled off."
Researched Content Plan Reignites a Spike in Website Traffic
A Pronto marketing account manager noted these stagnant results over time and wanted to shift gears. We found that Athens Micro's blog suggestions weren't targeting keywords with high search volumes.
Our blog writers took the full reins and built a well-researched content plan that targets not only high-volume keywords but also the IT firm's audience at different stages of the marketing funnel.
This effort led to an increase in their monthly site traffic, which rose going back to an average of over 1,000 sessions per month again by the end of 2020.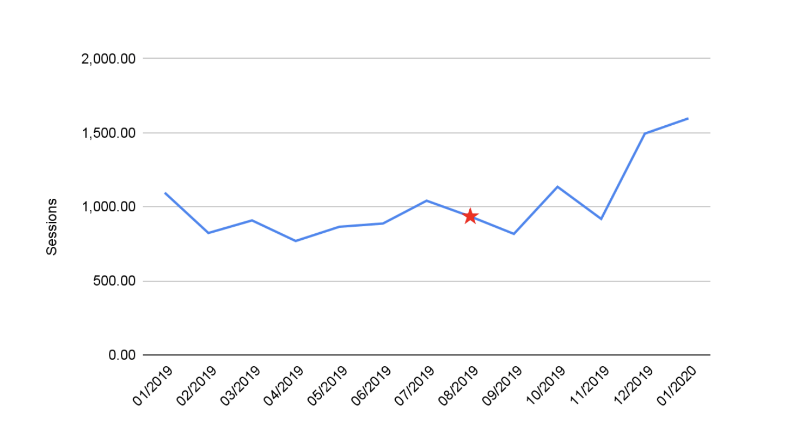 Monthly traffic trend after a targeted content plan was engaged
"Pronto did a fantastic job taking over our content plan. With their blog topic suggestions and research, our website traffic was back on the rise rather quickly."
Sustained Rise in Web Traffic Leads to Record-High Results
Within a year of changing the content direction, we saw significant improvements to Athens Micro's traffic. 
Under the guidance of our content plan, we continued writing targeted blogs for Athens Micro, bringing their monthly average site visits to almost 1,800 sessions by the end of 2021.
In mid 2021, our writers wrote 6 Characteristics of a Successful Team, a booming hit which saw site traffic increase to an average of over 6,000 sessions per month to date.
| | |
| --- | --- |
| Period | Average monthly sessions |
| Jan – Dec 2018 | 1,169.42 sessions per month |
| Jan – Dec 2019 | 973.92 sessions per month |
| Jan – Dec 2020 | 1,059.33 sessions per month |
| Jan – Dec 2021 | 1,769.5 sessions per month |
| Jan – Jun 2022 | 6,188.17 sessions per month |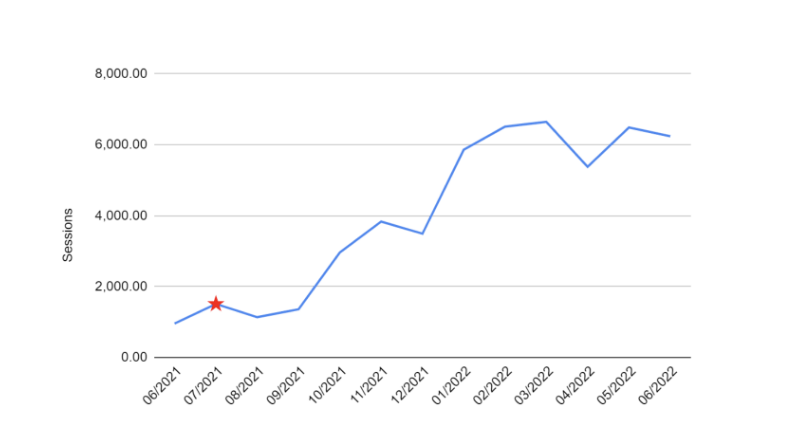 Traffic trend from summer 2021 to summer 2022
"When we started working with Pronto, we never imagined that our website blog would become so prominent. Thanks to Pronto's well-researched and consistent approach, we have enjoyed a sustainable rise in site traffic over time."
Prior to signing up to Pronto's blog writing services, Athens Micro was experiencing a slow decline in their website traffic. Our blog writing team was able to ignite an initial boost before sending the IT firm's traffic to record levels with an SEO-optimized content plan.
See our Marketing Services
Increase your company's visibility online and convert new leads
Get fresh material to use across all your marketing channels.
See Other companies we helped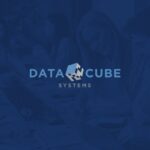 IT firm Data Cube Systems contacted Pronto to help them establish a greater presence on their Google My Business listing to help increase local leads