IT firm Data Cube Systems contacted Pronto to help them establish a greater presence on their Google My Business listing to help increase local business opportunities.
GOOGLE MY BUSINESS
5-STAR REVIEWS
Data Cube Systems provides IT services across the mid-state area in Florida. The Orlando-based company is a one-stop shop for Fiber Internet, VoIP, SIP, and Cyber Security.
Unoptimized Google My Business Listing
Data Cube Systems, while familiar with Google My Business, didn't have the internal know-how or time to properly optimize their listing for best results. Before working with Pronto, their listing had 0 reviews, 0 posts, 0 Q&As, no physical location, and was getting little to no attention from local Google searches.
With little knowledge about how to best use Google My Business, I approached Pronto looking for a fully-managed service to help step up our local SEO."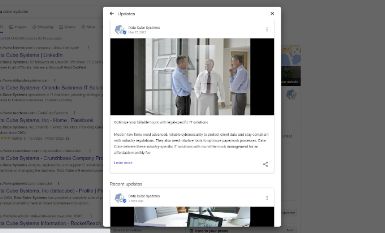 Regular listing updates were posted on behalf of Data Cube to help boost appearances in local searches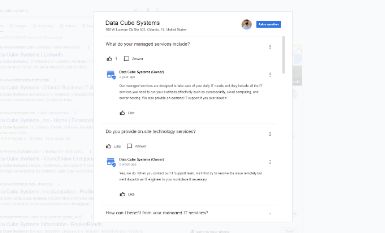 Pronto worked with Data Cube's team to include frequently asked questions on their listing
June 2020 saw a conversion spike at above 60 clients, over double what Brown & Dahan was producing the year prior
Analysis, Optimization, and Campaign Execution
Our experts got things started by conducting a detailed listing audit, which highlighted some critical inefficiencies and improvement opportunities.
First and foremost, the IT firm's main category didn't directly reflect the services they offer, a vital error that stifled appearances in local search results.To fix this, we changed Data Cube's primary category to "computer support and services."
During our Google My Business audit, we also found that Data Cube Systems had never posted on their GMB profile. Our team saw an immediate opportunity to start posting and doing so regularly to increase engagement with Google users. 
To help address these critical content gaps, our copywriters created a detailed content calendar that outlined posts to promote Data Cube's services, written Q&As, and geotagged photos of their team. 
Our SEO specialists also built citations on relevant business directories to help improve the legitimacy of the business, thus leading to more appearances in local search results.
Pronto's SEO team was able to take our listing as is and make immediate improvements. But more than that, they were able to devise a long-term campaign plan to ensure sustainable engagement from local business prospects."
Data Cube Systems saw a sustainable rise in website clicks after Pronto established a strong foundation in GMB posts, citations, Q&As, and reviews
A Year-Over-Year Spike in Website Clicks and Direct Calls
Once we began our work in March 2021, Data Cube saw an immediate spike in website clicks, tallying ten within the first month.
It's not uncommon to see an early boost when making initial SEO-related updates, but ongoing SEO maintenance over a longer period of time allows for sustainable gains.
Over May, June, and July, our team continued to build up the foundation of the IT firm's listing with company updates, citations, and Q&As. 
By October 2021, our steady approach started to take hold, yielding a stark increase in both website clicks and direct calls.
Since then, Data Cube's listing has been able to sustain positive engagement results into 2022.
        Calls
Increase of 400%

Feb. 2022 – 25

Feb. 2021 – 5
        Website clicks
Increase of 365%

Feb. 2022 – 23

Feb. 2021 – 6
Improving GMB Listing Click-Through Rate with more 5-star reviews
As the campaign gained traction, our experts advised Data Cube about how and when to reach out to happy customers. Helping them every step of the way, the IT firm was able to increase their GMB listing's 5-star reviews up to 14 — keeping pace with their local competitors.

We are extremely encouraged by the uptick in local leads from our GMB listing. Pronto was able to turn our zero-impact listing into a tool that brings in revenue for our business."
When Data Cube approached Pronto, their GMB listing had yet to bring in a single business lead. But after working with Pronto, the Florida-based IT firm is now able to sustainably attract local searchers and turn them into paying customers.
See our Marketing Services
Increase your company's visibility online and convert new leads
Drive more web traffic from mobile, Google Maps, and local searches
See Other companies we helped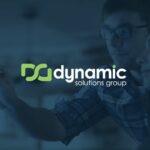 IT firm Dynamic Solutions Group approached Pronto to help them establish a greater presence in organic search results