A safe way to raise your site's authority
Rely on a scientific approach, not on spam that will hurt your reputation
Link building refers to the process of getting another site to add a link to yours. Think of it as a voting system.
More votes from more websites mean better rankings, and votes from higher quality websites carry more strength.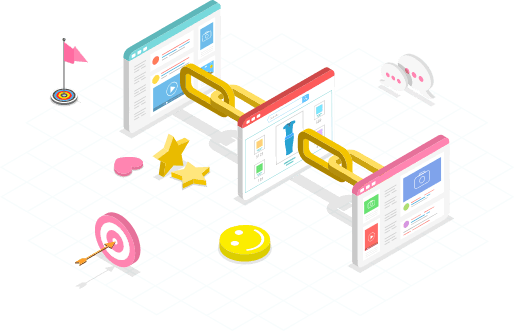 There are many ways to build links to boost your off-page SEO and rank higher on search engines. Small businesses can start building links by getting listed in their local chamber of commerce and other relevant industry directories. Releasing online press releases is another effective way to reach your target audience.
Link building is particularly useful for websites with low domain authority. It's also a key SEO activity to take on when entering a new local market and trying to rank in multiple locations or competitive markets.
4 links/mo.
1 optimized keyword
8 links/mo.
2 optimized keyword
12 links/mo.
3 optimized keyword
Why are backlinks important for SEO?
Search engines look at a wide variety of factors when determining rankings, but links are arguably the most important and can have a huge impact on your SEO success.
Links (or backlinks) are important because search engines view them as votes of confidence in the popularity and authority of your website. The more backlinks you have pointing to your site, the more popular you are. In other words, backlinks define your trustworthiness. If you can get many backlinks, especially from authoritative sites with good reputations, your rank will go up.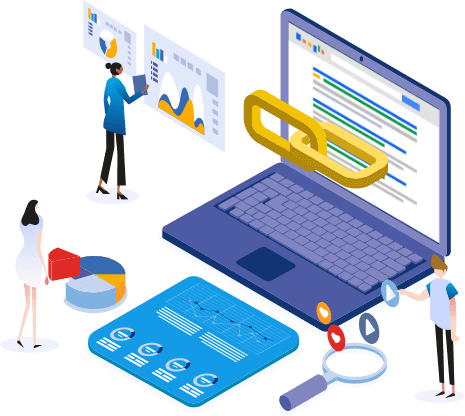 Schedule a free SEO consultation
Submit this form to request an in-depth website audit.
We'll assess your on-page SEO, do a competitor analysis, and determine your total addressable market. Plus, you'll get some "topnotch" banter as a bonus!
Frequently asked questions