Needing a boost in web traffic and qualified leads, outsourceIT approached Pronto to renew their SEO strategy to elevate overall conversion in the Washington DC and Charlotte areas.
Founded in 2004, outsourceIT provides managed IT services throughout Washington DC, Maryland, Virginia, and North Carolina.

Lead Acquisition in Multiple Service Locations
With their main offices in Maryland, outsourceIT struggled to acquire web traffic from other target service locations, resulting in a noticeable gap in lead conversions coming from the Washington DC and Charlotte areas.
Without much knowledge on how to climb the ranks in those locations, the IT firm remained stagnant in otherwise large client pools.
outsourceIT wanted to grow their reach beyond their main location base, and they approached Pronto to help them do it.
Pronto's team offered excellent expertise to help build a location-specific SEO strategy for more targeted results in the DC and Charlotte areas."


After working with our Search & Advertising team, outsourceIT saw significant jumps in both web traffic and new users
Keyword Research to Create Effective Location Pages
Our team first examined outsourceIT's core services and the geographic areas they aimed to focus on — Washington DC and Charlotte. 
We conducted keyword research and chose our targets based on search volume and difficulty level. After careful evaluation, we created a list of the top potential keywords the client was likely to rank.
Next, we built new location pages for both Washington DC and Charlotte, respectively. Our target keywords and all of their variations were included and optimized accordingly. 
On top of that, we ensured that the title and heading tags, both of which are critical on-page SEO components, were structured correctly. 
Lastly, our team secured backlinks, an off-page approach that earned outsourceIT more authority, resulting in a more trustworthy and higher ranking website.
Pronto is very hands-on. They proactively reviewed our site and worked to understand our goals. We were impressed at how efficient they were in finding a solution that worked."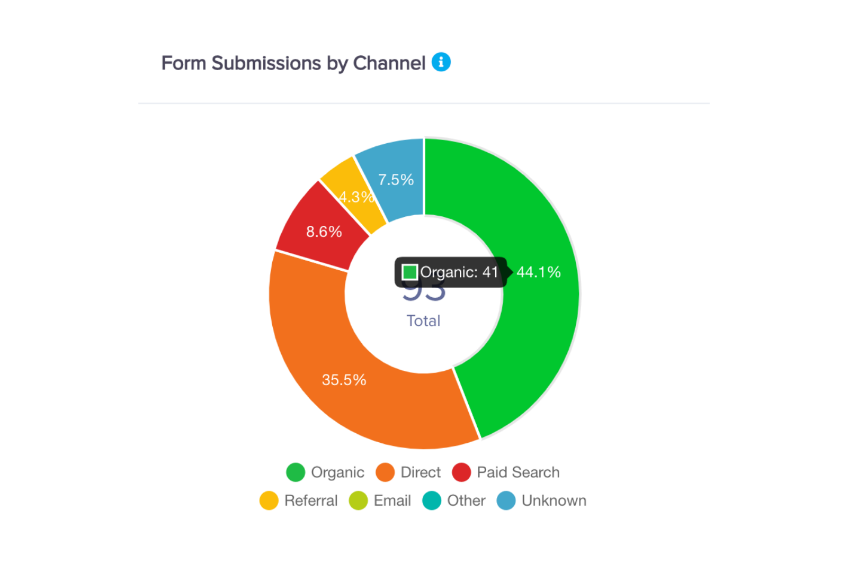 With keyword research and optimized location pages, outsourceIT earned the traffic needed to increase their organic form submissions by over 200%
An Increase in Organic Traffic, Users, and Page Rank
Since launching the campaign in April 2020, outsourceIT's website has seen a 200% increase in organic traffic and a 225% increase in new users, most of which coming from their target locations.
Their top-performing location page — "managed IT services Washington DC" — saw a significant jump in ranking, climbing 22 spots to Google's first page.
With all this, over a six-month period (Jan-Jun), outsourceIT received over 40 form submissions, a 200% rise over the previous time frame.
The results since the campaign's launch have been fantastic. Thanks to Pronto, we have been able to significantly expand our service boundaries to two areas we believe can yield great business for us in the long term."
After working with our search and advertising team, outsourceIT expanded their reach and saw a 200% rise in organic traffic, a 225% increase in new users, and jumped to Google's 1st page for the search term "managed it services Washington DC."
See our Marketing Services
Increase your company's visibility online and convert new leads
Get your business on page one of Google Search results
See Other companies we helped
IT firm Dynamic Solutions Group approached Pronto to grow their online presence and get more leads across several cities in competitive markets