You're blogging regularly, writing one or two articles a month. You've updated your title tags and meta descriptions. In other words, your website's on-page SEO is in good shape and optimized.
Congrats in completing the first and most important step for ranking on Google! Now it's time to figure out how to get backlinks for your website.
In this post, we'll cover the basics of backlinks and why they are important for ranking. Then we'll explore twelve proven strategies to get backlinks. Let's dive in!
What are Backlinks?
Building backlinks is the process of getting another website to link to yours. This link is often referred to as an inbound link because it drives traffic "inbound" to your website.
Why is this important for ranking? 
Having other sites link to yours is one of the best ways to improve your search engine ranking. In fact, through ongoing tests, SEO agencies have found that backlinks are one of the most important ranking factors in Google's algorithm.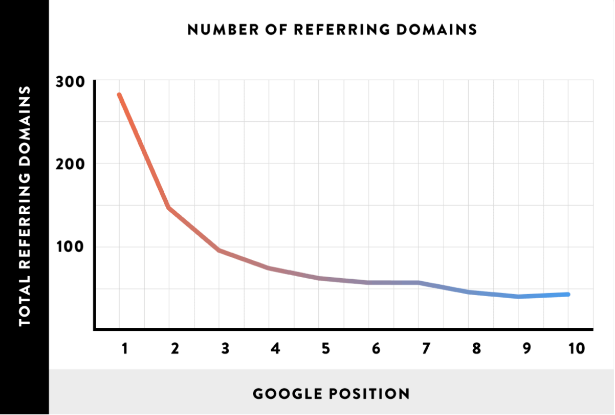 Source: https://backlinko.com/hub/seo/backlinks
The quality of the links is more important than ever before. Fortunately, there are still some great ways to build high-quality, authoritative backlinks to improve your rankings. In this article, we talk about some strategies that you can implement for your business so you can improve your website's SEO strength and visibility online.
Think of backlinks like a referral system
Let's say you refer a friend to a job at one of your partner companies. Of course, you want to refer only to a quality candidate: a person who shows up to work on time, is smart, respectful, and has a great work ethic. What happens if that referral lets your partner company down? You look bad. In fact, referring to a bad candidate could damage your credibility.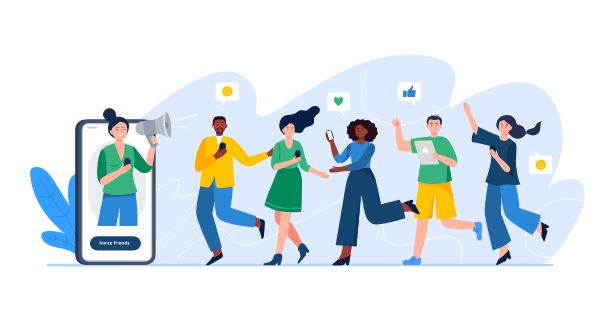 A website will only link (or refer) to another site that is credible and trustworthy. And when the search engine giants see the inbound link, they reward the referred website with a higher ranking.
Factors That Determine Backlink Success
So now that you have an understanding of backlinks, you must know that succeeding with them is not as simple as getting any old website to link to yours. Google employs some of the world's brightest minds, and they have specific ways to determine whether a link should lead to
higher rankings for a page
.
Domain authority
Google often keeps its cards close to its chest, so no public Google metric will tell you how authoritative it thinks a website is. The next best thing is a metric called "Domain authority" (DA) created by the SEO company Moz.
This metric considers several factors, including brand mentions on the web and how many backlinks are pointing to the website. Knowing a DA of a website is important for two reasons.
You can see how authoritative your website is and how likely you are to rank for competitive keywords (the higher the DA, the more chance you have)
Knowing how authoritativeness of a website is that you are acquiring links from (the higher the DA of the linking website, the stronger that link will be)
You can figure out how credible your website is by learning its Domain Authority from Moz's website. DA ranges from 0-100, but the goal is not to reach 100. Instead, the goal is to match or be higher than your competitors.

Link relevancy
Link relevancy is the relevance between your website and the referring website linking to yours. Let me give you two examples:
Let's say you're a dental practice. A link from Colgate, which has a DA of 76, would be incredibly relevant because, as we all know, a key part of dental hygiene is to brush with toothpaste. In fact, I usually get a small tube of Colgate from my dentist when I go for a cleaning. The point being, a link from Colgate would make a lot of sense for a dental practice, and so the link relevancy would be high.
Now, let's look at the opposite end of the spectrum:
2. What if that same dental practitioner also got a link from a lawn-mowing service. Sounds a bit strange, right? I can't think of a single thing a dentist and lawn-mowing company might have in common. This is an example of a non-relevant link.
Acquiring backlinks from relevant websites not only helps Google understand your website better by seeing its relationship with other websites with related content, but it's also a way for Google to evaluate the authenticity of the backlink. Because of this, old-style link building, where you try to acquire links from any website, no matter its topic, no longer works.
For local businesses, getting a link from a local website can help Google understand the local relevancy of a website. Getting a link from a local website, or who's audience is in your target area, is a great indicator to Google that your website is important to the audience in that location. For example, appearing in a local directory or on a local news site.
While there is a debate online as to whether or not non-relevant links hurt your ranking, they likely won't help. Instead, I recommend you focus on the links from relevant websites. If you can get a few backlinks from websites that are relevant to your business, and have a high DA, you'll start noticing big results in your website traffic.
Total linking domains > total backlinks
Sometimes a website might link back to your website several times across multiple blogs and pages. This is great, but the strength of these links will diminish with the number of backlinks pointing to your website.
What will increase the strength of your website more is the number of domains that are linking to your website. Unless it's a website like Forbes, it's generally better to have ten links pointing to your website from 10 different websites than ten links from different pages within one website.
12 Proven Strategies to Earn Backlinks
Now that you have an understanding of backlinks and how to find success with them, let's look at 12 proven ways you can grow your backlinks:
1. Guest Posting (Intermediate)
Guest posting is the process of writing blog articles that are then published on a website (other than your own) in your industry. When you write the article, you would typically include a link back to your website within the content, referencing something you mentioned in the blog or the author bio.
That website will then link back to your website in the article you wrote as a way of saying thanks for providing the content. Many websites are desperate for fresh, quality content, and you can use that opportunity to help build links to your website.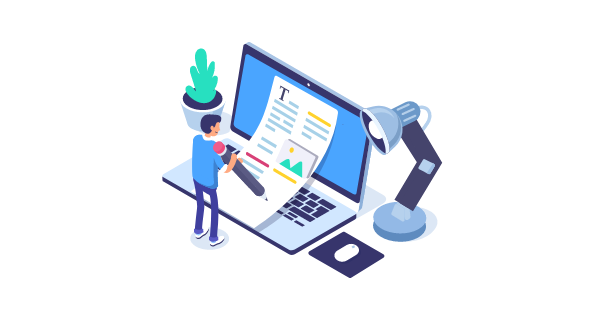 To start, you need to find websites in your industry that will accept guest authors. I'd recommend starting by reaching out to the blogs that you usually turn to for industry news and ask whether you can contribute to their website.
Beyond that, you can search on Google for something like: "write for us" [Industry]. Many of the websites listed in the results will have published guidelines about what you need to do to submit a guest post for their site.

Then, if you don't already have an article prepared, start writing one that is informative, helpful, and tailored to the audience of the website you're writing for. Make sure you include an author bio at the end with a link back to your website.
Don't just disappear after you're done. Once your guest post has been published, make sure you help promote it on your social media profiles or in an upcoming email newsletter.
One of the best parts about guest posting is that it not only helps with your search performance but also helps expose your brand to a new audience. Try to maintain your relationship with the website manager so you can come back and post again in the future.
Pro Tip: A great way to find sites in your industry to contribute guest posts on is through a Google search. Use the following searches:
intitle:"Submit blog post" [industry]
intitle:"write for us" [industry]
intitle:"Submit an article" [industry]
intitle:"Suggest a guest post" [industry]
intitle:"Send a guest post" [industry]
intitle:"Write for us" [industry]
So for example if you are a lawyer one of your searches could be: intitle:"Write for us" law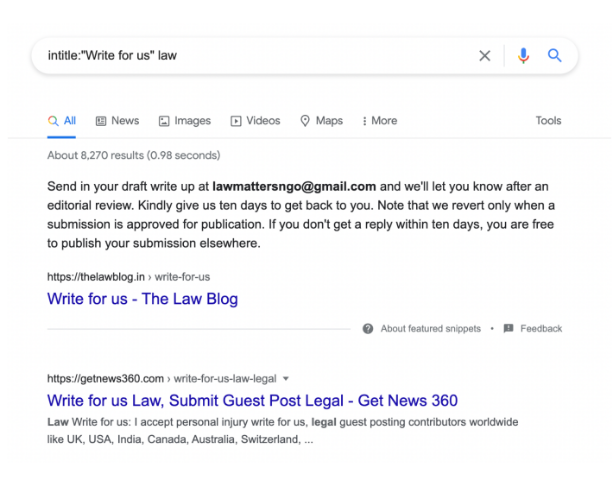 2. News websites (Intermediate)
News websites are a great way to establish authority on a topic, and they can also be a good way to get backlinks. Whether it's speaking as an expert on a topic, or talking about a local event, here's three ways to get backlinks from new sources.
Help A Reporter Out
Help A Reporter Out (HARO) is a platform where reporters and media agencies ask questions to experts in various fields for the stories they are working on.
By subscribing to HARO, you get media opportunities delivered to your inbox every day. These can range from requests for interviews or just questions about a specific topic. In many cases, the journalist is looking for an expert to quote in their article.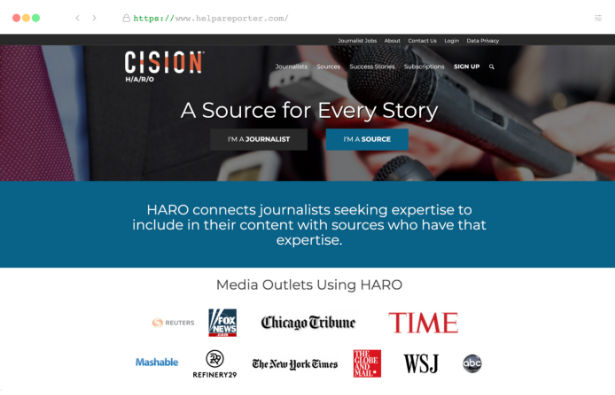 HARO has queries from reporters in every industry — technology, fitness, finance, marketing, travel, healthcare, you name it. There's a reporter out there looking for experts in your industry to help them, and HARO gives you a chance to step up and be that expert.
Not every query you respond to will pan out, but the effort you put in with these queries can eventually lead to high-quality links and increased brand awareness through some major publications.
The best part about HARO is that it's free. You can sign up today and start receiving daily notifications of pending queries from reporters. They also have a paid version that lets you search for specific queries and makes pitching to reporters easier and faster.
The most important part about HARO is that you need to have a process in place to deal with these notifications. When your inbox is full, it's really easy to ignore HARO notifications and focus on something more urgent, but in many cases, these queries will have short deadlines, and it's essential for you to respond quickly.
Here's the process we use at Pronto:
One team member is responsible for scanning the queries in each email notification.
If a query seems like a good fit, it is then forwarded to the team member in the best position to respond.
That team member is then responsible for responding to the query before the deadline.
Often, our co-founders respond to queries since reporters typically want to speak to someone they can quickly assess as an expert and someone with a big job title is more quotable in major publications. However, if the query asks very detailed questions in a smaller niche like SEO or google advertising, we'll have a team member with more expertise in that area.
So go to Help A Report Out so you can earn trusted links and press from major news publications, magazines, and blogs.
Publicly announce a business milestone
If your company has done something newsworthy, write a press release and send it to a distribution network like PRWeb. An added bonus of this link-building technique is that you have full control over the content in the release, meaning you can choose the keyword you'd like to rank for in your anchor text.
That said, keep in mind a few caveats. One, to gain an SEO boost from a press release, news outlets must pick up your story. Two, using this technique too often (like more than once a month) can make your website look spammy in the eyes of search engines, which could hurt your rankings.
Local news outlets
If your business is based in Los Angeles, you're probably not going to make it into the LA Times, but if you are in West LA, you stand a good chance of getting a link from the Argonaut. Find the local news source in your community.
Is your company planning a big community service event? Invite a reporter! Did you just release an awesome new website? Let them know how your business is growing. Get that link!
3. Post on social media (Easy)
While social media doesn't directly affect your rank in Google search results, your activity on various platforms can attract more traffic, followers, and backlinks. In other words, being a social media butterfly can indirectly boost your rankings. The key — like with all effective link-building strategies — is to create quality content people want to read, share, and link to.
Social networking sites are one of the best marketing tools as they are a gathering place for people who could potentially be interested in what you have to offer.
You can use social media sites to find those people. By providing links to your site in some of your posts, it will be easy for people to get to your site. Best of all, when you use popular social media sites that have a good reputation, mentions of your company and links to your site can have an indirect impact on search rankings.

Business-to-consumer
Consumers like to share content, so if you have a business that's interesting, shareable, and is targeted at consumers, then you'll generally have an easier time developing a social media campaign that drives social media backlinks back to your site.
The key to this strategy is to develop shareable content. Here's an article by Neil Patel on the recipe for viral content. The more you're able to interact with your audience, the better this strategy will be.
Business to business
For B2B industries, LinkedIn can be an ideal platform to launch a social media campaign. However, yet again, this will be dependent upon the type of content your business develops and its overall quality.
The content you create will depend on which social media website works best for you. For example, if your content is more visual-based, Instagram could be the best platform to focus more of your effort.
4. Volunteer for a case study (Intermediate)
One way to score links from websites with high DAs is to reach out to influential sites and offer to write a case study. At Pronto, we've done just this for Hootsuite, Zendesk, and other sites, which have led to some powerful backlinks.
Just ask yourself, "Is there a service or business I love? Is the company popular?" Ask the company if they'd like you to share the story of how their business has helped yours.
By offering to be involved in a case study about how helpful these companies have been to your business, you can often get something published on their website with a link back to your site.
Here's how it works:
Make a spreadsheet of every vendor you work with, and I mean EVERY vendor. This includes all the SaaS tools you work with, the tools you use for billing, any companies you have partnerships with or certifications through.
Research contact information for each vendor. Do you have a primary point of contact that you've spoken with before? If so, put their contact info on the list. If not, dig through the company's website or social media to find the best contact information.
Write a template offering to do a case study, but make sure you leave room to make each message unique when you send them out. Here's the template we use:
Subject: We'd love to be in a [Vendor Name] case study!
Body: Hi [First Name],
We are happy [Vendor Name] customers over here at [Your Company Name]. [1-2 sentences about how you use their service/product and the benefits you get from it. If you use their product in a unique way, mentioning it here will help you stand out from their other customers].
I'm reaching out to offer [Your Company Name] to be part of a potential case study or customer story for [Vendor Name]. We'd be happy to answer any interview questions to provide more insight into how we're using your product. Whatever helps share your story better.
Feel free to put me in contact with the appropriate team member on your end.
Thanks!
[Your Name]
Send your template to each of the vendors on your list. Make each one as personal and unique as possible.
If the vendor already has a few case studies on their site, they probably have a standard process for handling new case studies. They'll likely send you a questionnaire to help them get started. Have information on how you use their services prepared and be as specific as possible when it comes to detailing the benefits you get from their product.
Don't be disappointed if things don't work out. Not every vendor will respond to your request for a case study, and not everyone who responds will end up writing a case study about you, but opening conversations with your vendors can lead to some unexpected beneficial places.
Share the love. When your new case studies get published, make sure you share them on your social media profiles.
Depending on the process your vendors have, some case studies can be quite a bit of work. You might have to go through revisions or a phone interview in order to get the final draft prepared, but all the work is worth it as this method can lead to some seriously powerful links.
5. Directories and industry associations (Easy)
There are countless directories out there that are essentially just spam. They scrape whatever data they can find and throw it together on a page with hundreds of other links and then cover the page in advertising. These are the directories you want to avoid; however, there are still plenty of directories that can provide quality links to your site. Here are a few:
Chamber of Commerce
Submit your company to the local Chamber of Commerce. Most Chambers of Commerce websites contain a directory of all the businesses in the local area with links to the websites of those businesses.
Better Business Bureau
Become a member of the Better Business Bureau. Similar to the Chamber of Commerce, the BBB keeps a directory of all members with links to their sites.
Industry directories
Get listed in industry directories. Nearly every industry out there has an association that you can join. And in most cases, the association's website will have a directory listing all its members with links to their website. If you're a color consultant, there's an international organization for that. If you're a manufacturer, join the National Association of Manufacturers.
Partner directories
Many large corporations have directories listing the companies they've partnered with. For example, Microsoft Pinpoint or VMware Partner Database. Make sure you reach out to your partnership contacts and see if there are any areas of their website that you should be included in.
Directories appearing in top 10
Finally, perform a search related to your industry that a consumer might use when looking for a service. If you see a directory like Yelp, TripAdvisor, or Clutch, make sure you sign up for these websites. These websites will be hard to outrank so, if you can't beat them, join them!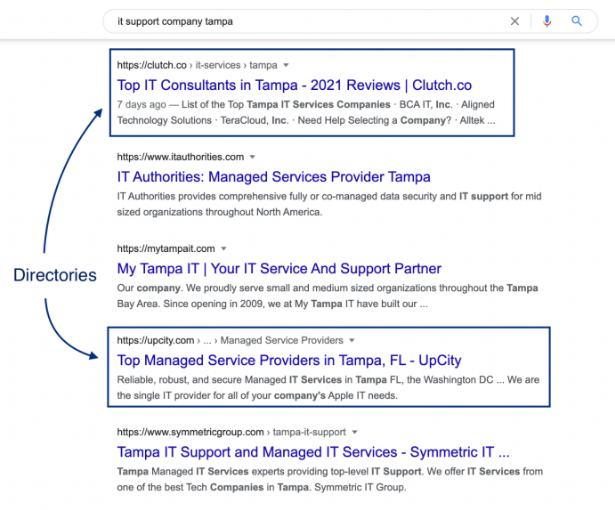 Tip: when submitting your company information to directories, make sure the business name, address, and phone number exactly match the information in the footer of your website. Search engines see this matching information and use it as a way of determining trust for your site in local searches.
6. Write quality, sharable blogs (Intermediate)
Blogs are a great way to show your expertise on a topic and gain backlinks from other websites referencing your post. For example, if you're a lawyer that helps clients with disability benefits, you could write a blog post about, "What is the average disability hearing decision wait time". Blogs that readers find useful are much more likely to get shared on social media and linked to other websites.
There are lots of different types of blogs, but some types that tend to get more backlinks than others are list posts, "how-to" posts, and posts with infographics. While these aren't the only style of blogs, they tend to get more backlinks than other types of posts because of the value they provide. Blog consistently over a long enough period and focus on providing value, and the links will come.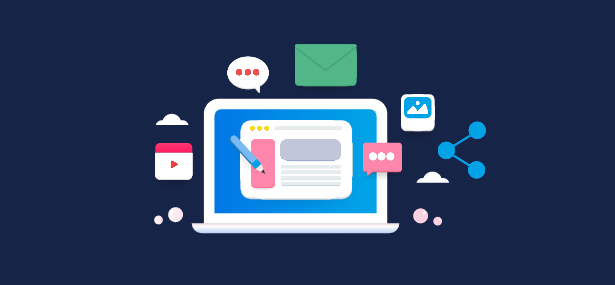 7. Sing another business' praises (Easy)
Similar to the case study tactic, and a less time-consuming way to get a high DA link, is to offer to write a testimonial for an influential site. Just remember to insert your link into the endorsement, and you may get the backlink if the company publishes it.

8. Competitor backlink analysis (Advanced)
Competitor analysis holds so much useful information, and backlink analysis is not different. If you look at your competitors' backlink profiles, you'll be able to uncover lots of ideas for backlinks. This could be anything from industry-related directories or websites that are linking to a blog on your competitor's website.
Run a report on your competitor's site in ahrefs' Backlink Checker (a tool that will show you all inbound links to their site). Take a look at the links your competitor has. Are there any included that you could get as well? If so, go get 'em!
9. Build local links (Advanced)
Local links might not have the same strength as national websites and blogs, but they will give Google strong relevance signals that your website is important in the local area. Some great places to start when building local links are:
Local directories
Local newspapers/media
Local bloggers whose main audience is in your locality
Local event pages that write content or news about what to do in your area
Other local businesses who have or willing to have a local partners page or companies we love page
Local charities that the business owner could sponsor
10. Create a free tool (Advanced)
You will either need an advanced tool such as Gravity Forms or Jotform, but if you can make a useful free tool or calculator, you're bound to get tons of backlinks.
A popular SEO tool we use at Pronto is ahrefs. They partitioned off part of their platform as a free keyword research tool. This page actually used to be a blog post, but when they realized that the searcher was looking for a tool, they decided to update the page to give part of their toolset away for free. Since then, the page has received 1000s of backlinks.

A popular tool to create is a calculator specific to your industry. For example, Pronto Growth created a Marketing ROI Calculator to help prospective clients make informed decisions about their marketing strategy.
Depending on your industry, you may be able to find free reusable calculators online to embed on your site. If you own a fitness studio, for instance, you can leverage free BMI calculators to add informational value to your site.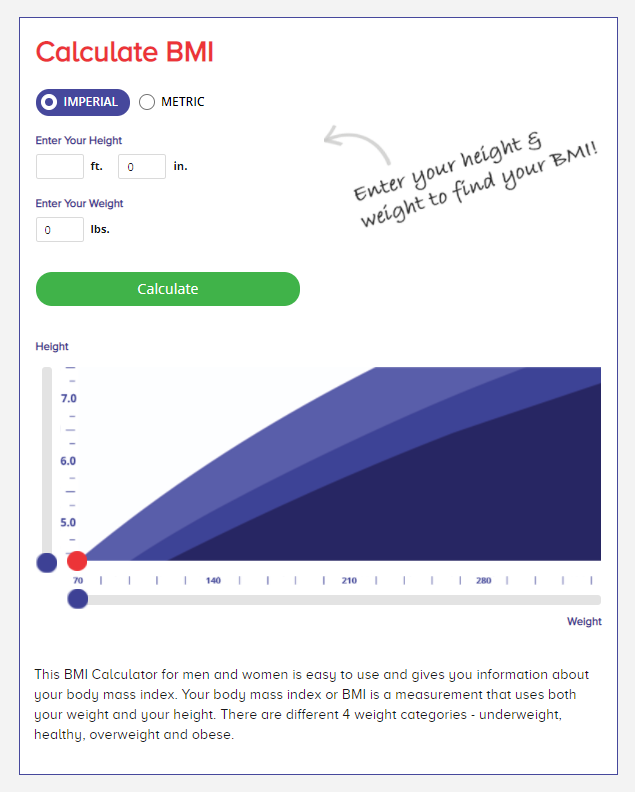 11. Broken link building (Advanced)
Broken links are a fact of life on the internet. They're as synonymous with the web as cheese is to pizza. But what if you did another website a favor, identified a broken link on their site, and then offered similar content to replace it? Like content from your website, for example.

This technique is slightly advanced because you'll need an SEO tool, like ahrefs or SEMrush, to find these broken links efficiently. What you do is simply add your competitor's website into your tool of choice, check their backlinks, and filter them to only show backlinks pointing to 404 pages. If you have similar content, try reaching out to the referring website and mention that they have a broken link on their website and offer your page to link to instead.
Since the page no longer exists, you might have to do a bit of digging to see what the page was about. Try getting an idea from the URL, anchor text, seeing if the page has moved to a new URL, or plugging the URL into the Wayback Machine.
You can also create the content from scratch if you don't already have it. Just make sure there are a few backlinks pointing to the broken page to make it worthwhile.
12. Skyscraper link building (Advanced)
The skyscraper technique is finding content on a competitor's website or in your niche that has a bunch of backlinks and outdoing it! Make your version more in-depth, make it longer, make the design better, add clearer insight. Do anything you can do to give it more value!
For this technique, it's best to use an SEO tool. Just plug in your competitor's website and navigate to the section that ranks the pages based on the number of backlinks. Go through the pages and find a blog post that has a bunch of backlinks but also one that you know that you could do better.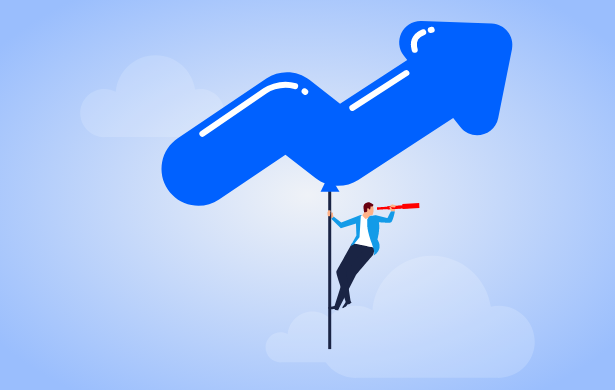 Once you've created the blog, contact the websites that link to it and let them know you've created a blog that you think would bring more value to the website's users because of A, B, and C.
Tip: Bringing more value alone might not be a good enough reason for a website to update its page with your link. To make it more appealing, you can offer a link back to their website from a relevant blog on your website.
Conclusion
It takes time to build quality off-page SEO, just as it does on-page SEO, but backlinks can do so much for your business that it's well worth the time it takes.
Not only will you be able to improve your ranking, but you are also creating little gateways across the web that people will be able to use to find your site and business.
If you are still not sure where to start, our link building experts can get you started.