Do you want your website to rise to the top of Google to attract more new prospects?
Who doesn't, right?!
You're reading this post, so I assume you're motivated to make it happen and you understand SEO plays a key role in getting more qualified traffic.
But where should you start?
There are thousands of resources, often with conflicting information, for business owners who want to learn How to Rank Higher on Google.
Google is not a static entity, and it is resistant to anyone attempting to "game the system." Dozens of times per year, the search algorithm that determines the order of results in Google changes, makes it difficult for any single trick or tip to help you rank higher. 
That's why I've collected four steps that capture the most important elements of good organic search ranking (the ones that are unlikely to change in the next major update). 
Let's take a closer look at how you can optimize your site to rank higher.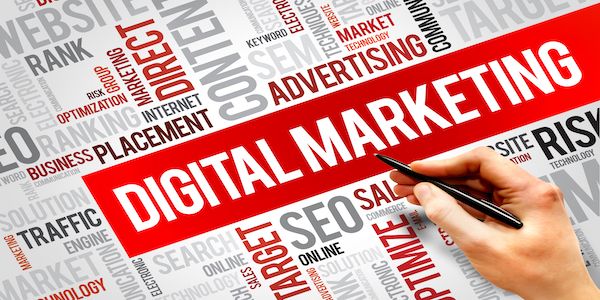 Step 1: On-page SEO Basics 
Most information on How to Rank Higher on Google touches on the off-site elements. The keywords, link building, meta tags, and social media activities can have a long term impact. 
However, none of these tactics will work without a strong foundation. Your foundation is the on-site SEO factors that can influence how Google sees your website in the first place. Here's what that entails:
Keyword Placement – Stuffing a keyword as many times into a page as possible no longer works, but Google still needs to know what your page is about. So, it is essential to include your target keyword at the start of the page whenever possible, both in the title tag and in the H1 header at the top of the page. 
Content-Length – Short or "thin" content has a lower level of quality in the eyes of Google's search algorithm. After all, if there isn't much there, how can it answer the question of someone who searched for that keyword? The sweet spot for blog content or in-depth articles is between 1,000 to 2,000 words. The shorter your content, the more difficult it is to rank for your target keywords. Even core website pages should have a minimum of 300 words. 
Diversify Keyword Placement – Include your target keyword about 3-4 times on the page as naturally as possible. Also, include other related terms that Google's natural language processing algorithm will associate with the subject. If you are optimizing for "appliance repair," include terms like "broken refrigerator" or "fix dishwasher" as those will provide context and support your primary keyword target. The

LSIGraph

is a useful tool to find related terms based on your primary keyword when creating content for a page.
Do the three bullet-points and the content on your site will be much better positioned to perform well for your target terms.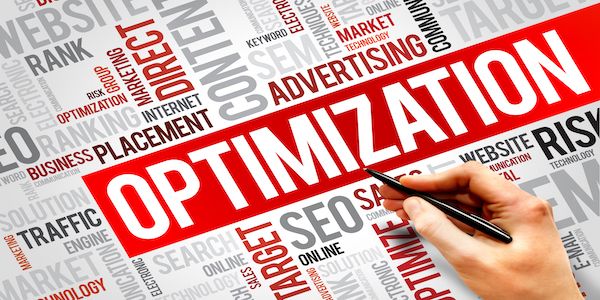 Step 2: Check for Technical Issues
If your website was built recently by a reputable developer, this likely isn't an issue. However, if you have an older website that has been patched over the years or isn't fully mobile-responsive, there are some items to check off the list. 
Mobile-Friendliness – Use Google's

mobile-friendly testing tool

to ensure your site meets all of the baseline requirements.

Page Speed – Use

Google's page speed checker

to ensure your site loads in a reasonable amount of time on both desktop and mobile.

SSL Certificate – Does your website have a padlock next to the URL in the browser? If it is missing or if it has a red line through it, you might need to update or install a new SSL certificate to ensure a secure connection for visitors. 
These are the three most common issues that could influence your search engine rankings. Check them now to avoid finding out far down the line that these issues still need to be resolved.
Step 3: Improve the User Experience 
Google's goal with its search engine is to help people find the answers to their questions quickly. If someone clicks on five or six entries and immediately clicks back because none of them answer the question, it's a bad sign. 
Google uses certain metrics like bounce rate, page views per session, and average time on page to evaluate if the user has found what they need on your site. The bounce rate, in particular, is crucial. It measures the percentage of people who leave before a certain amount of time has passed (usually just a few seconds). If 60% or more of the people who visit your site "bounce" within that time frame, you're probably not doing a good job of addressing their problems, and Google will see that as an issue. 
How do you address that problem? 
Address Search Intent – Are you directly speaking to the problem someone is having if they search for the term your pages are optimized? Does your website offer appliance repair or resources for finding appliance repair if that's a keyword you've targeted? 
How Clear is the Call-to-Action (CTA) – The first thing someone sees on your website is the "above the fold" section. What someone sees in that section can have a direct impact on how long they stay on your website. Do you reference their problem, provide them a specific CTA, and minimal distractions? Make it clear how to get what they just searched. 
How Interactive is Your Content? – A big block of text is intimidating. Content should be augmented with videos, graphics, charts, infographics, polls, and so on that will capture and engage a user long enough to avoid bouncing off the page. 
When addressing How to Rank Higher on Google, consider the users who will ultimately click on your search listing and how they will interact with your website. Do they get what they need fast? If not, how can you improve efficiency?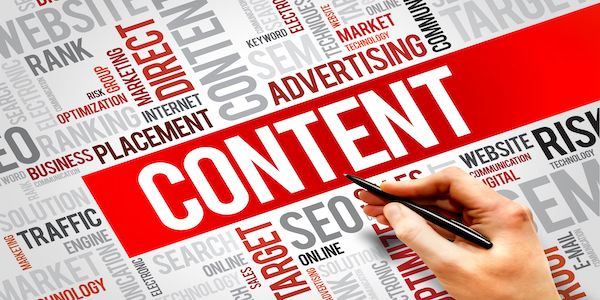 Step 4: Get Backlinks for Your Content
On WordPress alone, more than 2.75 million new posts are published every day. It's a chunk of content, and Google can only show 5-10 results on the first page for each search. Fortunately, Google's founders developed a solution for this early on with the backlink. 
Since the search engine launched in the late 90s, one of the most critical ranking factors have been backlinks from other, well-regarded websites. While new technologies have been implemented to evaluate these links, weeding out low-quality content, purchased links, and other attempts to manipulate the system, the core idea remains. If other websites with high trust rankings vouch for you, you move up. 
So, how do you get these high-quality links? It's an industry unto itself, but some of the most effective ways include:
Guest Posting – Google officially does not condone guest posting purely to generate backlinks. The tactic still works if you solicit posts on high-quality sites, related to your target audience and that provide real value. It's a fine line to walk but done right, it can be highly effective. 
High-Quality Content – The most effective tactic is to write high-quality content that other people will want to link to.

If you produce a tier-1 resource that others regard as a best-in-class take on a topic, they will link to you. 

Actively Promote Content – While social media mentions aren't considered backlinks in the traditional sense, the more you get, the more likely someone is to see and share your content via a blog post or page on their site. 
Dead Links – Have you ever clicked a link in an older article or resource page only to get a 404 page. One of the most effective ways to generate backlinks is to find these dead links and create content for them.
Doing all the above requires a signifcant time investment and know-how. That's why many small and growing businesses hire digital marketing agencies to optimize their website and SEO. At Pronto, we help our clients get higher quality backlinks through our SEOpro service.
Learning How to Rank Higher on Google
These four steps will help you rank higher if done properly, to generate more traffic, and grow your small business with organic search. It's not an overnight process, but it's one that builds over time. When you succeed today, those results carry over month-to-month and help you build a stronger foundation. Now, that's the power of effective SEO.