With one simple click, Google's search engine can generate thousands of results.
Since 51% of website traffic is from organic searches, it's essential to seek out every opportunity to advance in search engine results pages (SERPs) for your target search terms. Relevant and trusted sources display first.
Content optimization is one way to boost your online presence. But what other elements translate into maximum exposure?
We'll uncover ways to enhance your website's ranking and performance by applying the best SEO tools.
4 ways to use the best SEO tools
1. Research keywords
Keywords bridge the content that users are searching for and top-ranking websites that fulfill these needs. It's important to understand how your target users research relevant products, services, and info online. Keyword research is always evolving, so think outside the box!
Keyword research tools
Keyword research is a critical element for your SEO strategy. To define your primary keywords, break down all website content into simple words and phrases.
Start a spreadsheet with everything you've found. Then search and expand on terms using a keyword research platform:
The free versions are a good start to get your feet wet. Out of the five keyword research tools, Ahrefs is your best bet. You'll get a chunk of features that SEO professionals use.
Competitor analysis
Another best practice for your SEO strategy is to do a competitor analysis. Identify competitors' most popular online resources and take notes on enhancing your website's user experience.
Analyze keyword volume and competitor performance with three of the best SEO tools:
Google Trends
Once you've narrowed down your keyword(s), compare and analyze them on Google Trends. This helps if you're unsure which search term should be the focus keyword. You can also see which ones are popular on Google.
Google search your keywords by phrases or words that your customers might use. Diversity is important. Consider unique terms that perform well and stand out against your competitors.
2. Optimize creatively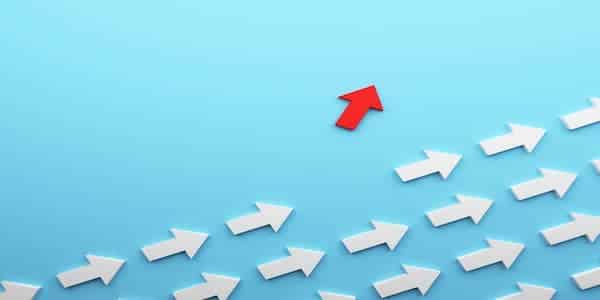 After you finish doing keyword research, plan ways to incorporate top-ranking SEO keywords onto your web pages. You can organize and bundle keywords using these tools:
Keyword grouping not only enhances copy quality, but it also makes websites appear more relevant in Google's index.
Google My Business
Google My Business (GMB) is a powerful SEO tool for local businesses. If you're eligible, create a GMB listing that provides a complete business profile of your company:
Address

Phone number

Website

Business categories

Hours of operation

Photos
Other local citations
Customer reviews can also draw positive attention. Other key business citations include Angie's List, Apple Maps, Facebook, Foursquare, and Yelp.
Make sure to identify the strengths and weaknesses of your local competitors with the help of three tools:
3. Stay bot friendly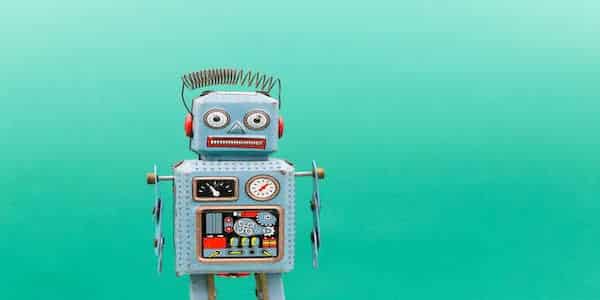 A crawlable site allows a Google spider bot/crawler to execute tasks. They include discovering pages through links from other websites pointing to your site (backlinks), examining page contents, and locating links to pages within the same website (internal links).
Make it easy for the crawlers to discover content and direct users your way! While top rankings rely on accessibility and crawlability, Google must understand a website's content hierarchy. When a crawler first visits a website, it attempts to navigate the homepage and clicks on every link.
Having a solid site structure is key to the overall user experience. Optimized websites promote the most essential content in visible places. Less critical links aren't emphasized as frequently.
Analyze performance
You can analyze your website functionality and performance. The purpose is to find broken links, web pages with high bounce rates, server errors, duplicate content, and other issues. These three platforms are effective:
Content optimization
Keep in mind that Google's crawlers don't like spam. Too many SEO keywords (keyword stuffing) on a page are sometimes flagged. Getting flagged by Google means having a lower position on the search results.
The value of keywords applies to other elements than a website's forward-facing content. Optimize back-end elements on your WordPress website using Yoast SEO. Then, apply your focus keyword to these areas:
Title tag

Meta description

URL/slug

ALT (featured image) text
Ensure you optimize images with Compressor.io. Original stock photos with large megabytes compress to kilobytes within seconds. The beauty of the tool is you don't sacrifice picture quality.
Image optimization prevents you from having a slow site. Nobody wants to go on a website that takes a long time to load. Do you?
Fresh content
Instead of optimizing static information pages, start applying keyword groups to new content. Crawlers can differentiate posts by dates.
New content tends to stand out as more relevant and trusted. You can achieve better search engine performance by providing answers to popular queries from your target audience through blog posts.
Quality blog posts can increase users' time on the page. Relevant articles will only encourage visitors to return for more. Remember not to skimp on spelling and grammar.
Content formats that have historically performed well on Google search results range from long-form articles to photo and visual galleries, multi-page guides, information-rich lists, and embedded videos.
Create new topic ideas by researching other realms of audience interest with Answer The Public and AlsoAsked.com. Both help in creating massive lists of questions based on keywords.
Social Media
While SEO benefits aren't as clear-cut for social media marketing, sharing content through relevant platforms is worth testing for potential organic traffic boosts.
Share any blog post your company writes via your social media profiles. Tools like missinglettr can even help you share automatically new articles posted on your site.
If you don't have articles of your own to share, then Buzzsumo can help you find trending topics for your audience and share it with them.
Set smart goals
SEO relies on research and testing. Regardless of the best SEO tools, success starts with goal setting. Determine specific, measurable metrics that you can set and improve.
SEO requires you to think about how KPIs could impact your company's success.
While SEO is far from simple, Google's search engine is rooted in one goal: to provide users with information quickly and easily. Link building for SEO with Pronto is a wise choice to help your business get more website traction.