Search engine optimization (SEO) is not easy for law firm websites. It's a time-consuming combination of technical settings and marketing strategy. But there are plenty of ways for attorneys to succeed at SEO.
The key to designing a website that appears near the top of search engine results is priorities. There's no SEO golden ticket (any agency or freelancer that claims otherwise uses tactics that could get your website penalized) and there will always be more opportunity for optimizations.
Instead of chasing the #1 spot in Google search results for the most competitive keyword, clever attorneys should instead focus on SEO strategies that their competitors neglect. Here are some of our recommendations.
#1. Understand how your audience searches online
SEO refers to a range of techniques to boost your visibility in search engine results. There are some strategies that apply broadly, such as use of keywords and ensuring that your website is optimized for mobile users, but SEO is definitely not "one size fits all."
Before doing anything, you need a crystal clear definition of who your audience is. A legal services business in a west coast city probably isn't trying to compete with another firm on the east coast. But you may end up doing exactly that if you focus too much on optimizing for broad keywords.
One way to hone your SEO strategy, in this case, is to focus on local strategies. For example, you might invest time and money into ranking for "family law attorney in [your city]". Searches that don't include the city name could come from anywhere in the country and would be less beneficial to a firm without a national presence.
Another way to focus solely on worthwhile efforts is to only answer questions that you know your target audience needs answers to. If "how do I get divorced quickly?" has 10,000 searches per month but you know the people that ask this don't fit with your services — don't target that phrase!
Spend more time researching people than keywords
Thirdly, you should know what your direct competitors are doing in terms of online visibility. What are they doing well? What could they be doing better?
Action Step: Define your target market. Who are they? Where do they live? What problems do they need you to solve?
Conduct an analysis of what your competitors are doing – where and how are they showing up online? Where do you see opportunities for your firm?
#2. Increase your local visibility with SEO
Your law firm needs to focus its SEO efforts on the geographic area in which you operate and serve. Getting this right is critical to attracting the right audience. It's also much simpler to rank well in a smaller, targeted area than to try and compete against law firms in places you've never even heard of before.
Local SEO strategies include:
1. Location-based keyword phrases. Once you have a crystal clear definition of your audience, it's time to research keyword phrases. "Wills and trusts attorney in Brooklyn," "divorce lawyer in Austin," "tax lawyer in San Francisco." Some you already know and can be easily confirmed. Other popular location-based phrases might surprise you. After you have a list, optimize your website's pages and descriptions with those phrases. (Hint: Start with the most logical phrases first).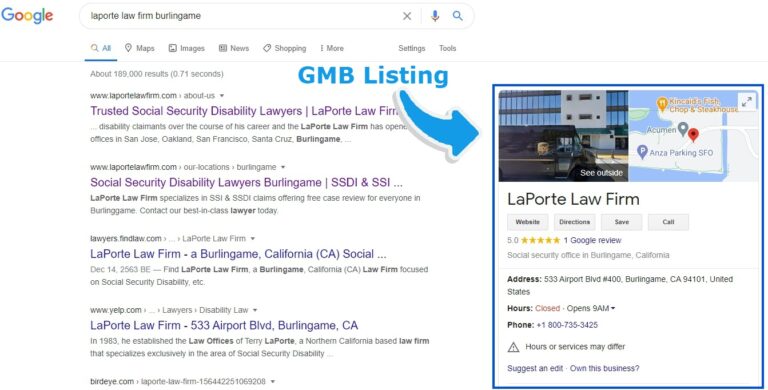 2. Google My Business (GMB). This online business directory lists the core details about your business and provides a place for clients to leave reviews. It also plays a key role in local SEO. Simply keeping your listing detailed and current could ensure that you show up in Google's suggested businesses. And if someone searches your firm's name, GMB might display all your details to the right of the results. Basically, Google wants to rank businesses that have higher ratings first so searchers can easily find what they're looking for (which will keep them coming back to Google).
3. Business directories other than Google's. Platforms like Facebook, Yelp, Yellow Pages, and Apple Maps are also essential for your audience to find your firm.
4. Links from local business websites. If the Chamber of Commerce in your city links to your website, Google will reward you with much higher rankings.
Action step: Open Google Maps and search for your firm. Write down any details that are missing or incorrect and get to work updating them.
If you're not sure how to update your GMB listing, talk to us about our Google My Business management service and how we can improve your local SEO strategy.
"If you have local offices that serve specific areas, local SEO should be your number one strategy."
#3. Publish useful content
Attorneys have a wealth of valuable and specialized knowledge. People pay hundreds of dollars per hour for access to that knowledge. Giving some of it away for free can be a win-win situation. People who need legal advice get useful information and you reap the SEO benefits that come with high-quality content (more people visit your site, stay for longer, and link to it).
Valuable content does not prioritize keywords first, in fact, we always say "write for humans first." Publish content that is easy to read, trustworthy, and full of specific information. The best way to come up with ideas is by jotting down the 10 most recent problems or questions your clients have asked you.
As you add more to your library of content, you will generate goodwill among potential clients and show Google that your website is active and reputable.
Here are some more clever techniques for improving your content:
1. Make it easy for Google to quote you. Ideally, you should have passages within your articles that stand on their own and can be showcased near the top of search results. For example, you might publish a longform blog article about creating a will. To make sure certain passages can stand on their own, you could organize the article based on common questions (e.g., "How long does it take to create a will?") with the answers directly below them.
As long as your articles are detailed, specific, related to your services, and well-formatted, your content has a chance of being displayed like this: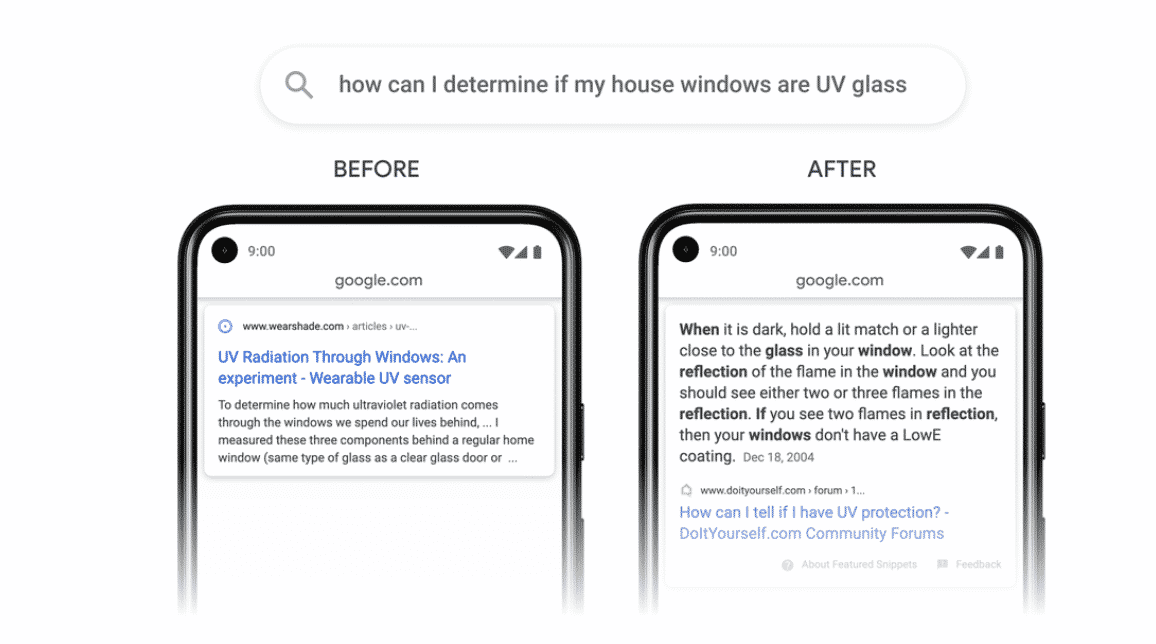 2. Write content that matches what searchers want. Google's entire business model is about displaying the best possible search results. To continually improve, Google looks for recurring connections between the words people use in a search and the links they click on.
When someone uses "what is…" in a search, they want information. When they use "what is the best…" in a search, they're probably ready to buy. The quickest way to understand the searcher intent for a specific phrase is simply to type it into Google yourself and look at the top results. It's Google's way of saying "here's what people usually intended to find."
Create content that matches what potential clients are looking for. If most people searching for "how to dress for family court" want a helpful blog article, avoid publishing anything too pushy or salesy.
Action step: Create your content strategy! Remember to start with identifying topic ideas that are helpful to your audience and easy to quote.
Final thoughts
These suggestions are just a few of the things you can do to gain more visibility through SEO. The main thing is to always target specific audiences with your content and keywords.
If you operate in a particular geographic region, or even if you have multiple offices in separate locations, local SEO will be one of your most important strategies. You need to stand out in the markets where you operate.
Would you like to get help with your SEO strategies? We recommend to start by collecting important data through a Google Essentials Audit. This will provide you with insights on your local competitors as well as areas where you may be falling short.
If you would like to know more before starting your SEO audit, schedule a free consultation with one of Pronto's online marketing expert.