Proven PPC services for Lawyers
Get more leads with our local and paid ads services. We offer affordable and scalable solutions for both boutique and big law firms.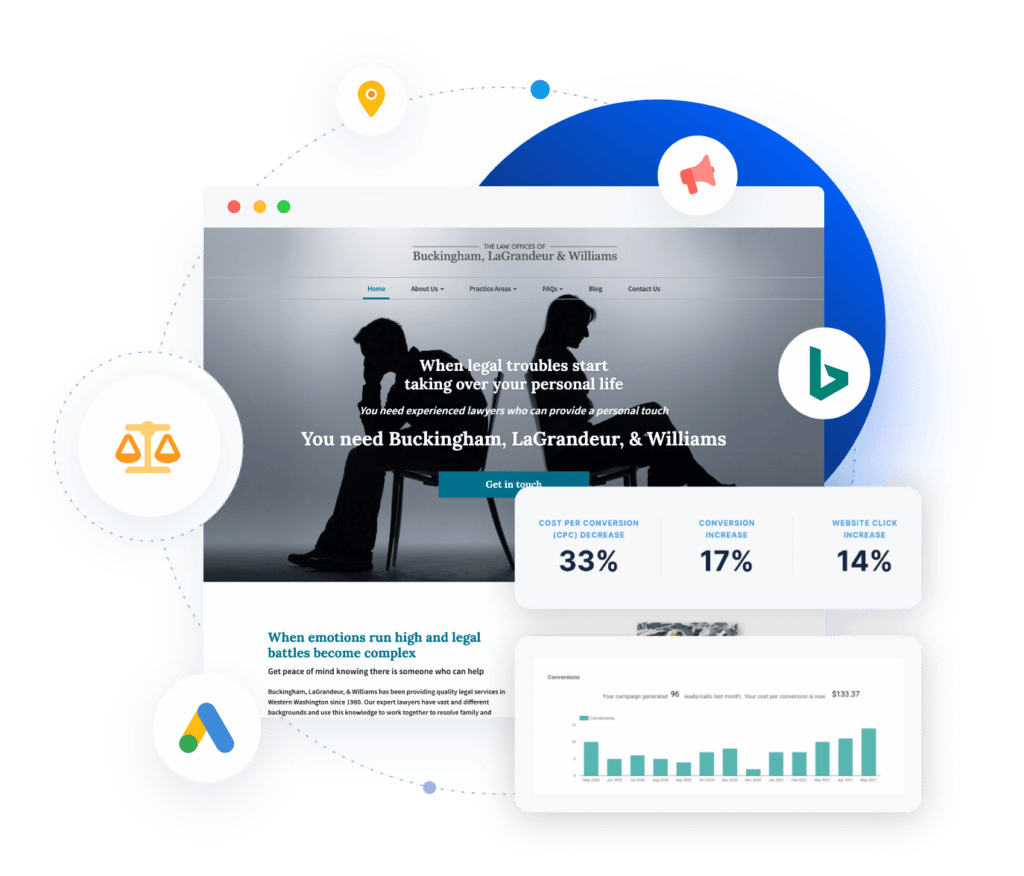 Fast-track your law firm's online marketing success
Insufficient lead generation caused by low website traffic.
Concerned about potentially wasting your limited marketing budget.
Your Google profile isn't visible enough to drive new client opportunities.
Increase web traffic and leads with ad campaigns aimed at your target audience.
A planned and well executed ad campaign focussed on minimizing cost per acquisition and maximizing leads.
Get more direct calls and leads with verified local ads appearing above search results.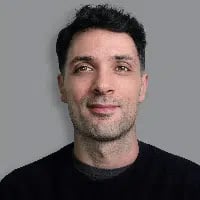 Head of Marketing Services
Let our PPC experts optimize your ads spend and results
"With Pronto Marketing, your PPC performance is about to get a serious lift. From Google Ads to custom landing pages, we help you find the highest return on investment you've ever had.
When you pair Google Ads management with custom-designed landing pages, then you quickly take care of the two most important elements of a well-performing Google Ads account.
Allowing us to handle both your Google Ads management and landing pages will help you get quicker results and allow us to pay for ourselves even faster."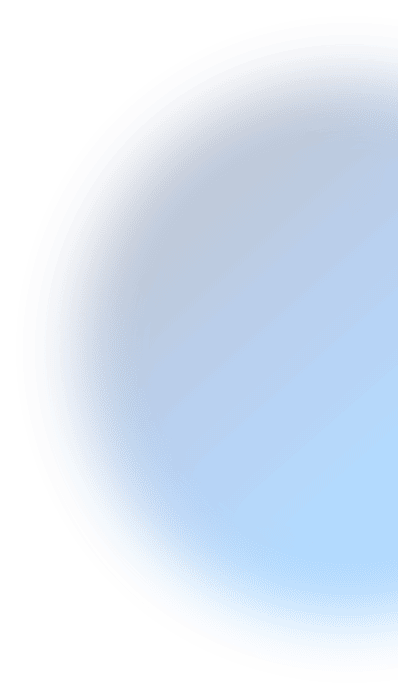 BOUTIQUE LAW FIRMS
BIG LAW FIRMS
BOUTIQUE LAW FIRMS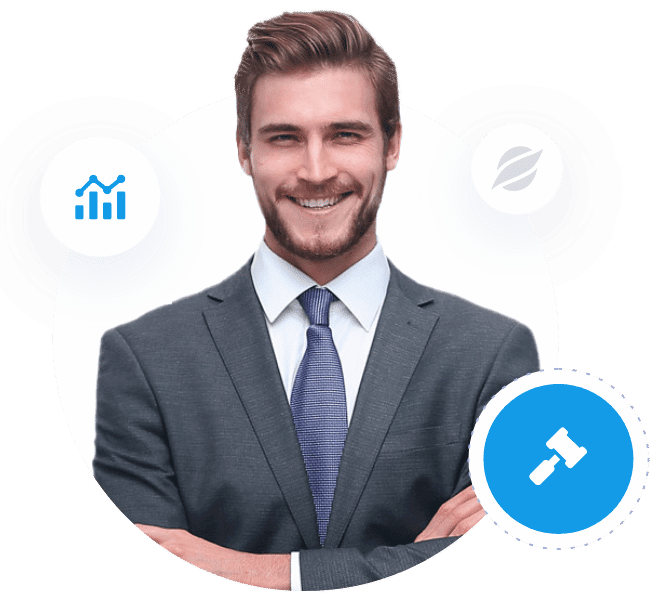 As a boutique law firm, you may not have the marketing budget of a larger firm. But that doesn't mean you can't compete for clients.
By targeting potential clients through local SEO and PPC campaigns, our digital marketing experts can help you grow your firm and achieve a healthier bottom line.
We have the expertise to work closely alongside small teams to get the most of our their marketing budgets.
BIG LAW FIRMS
Our Law Firm Paid Ads Services
Best for law firms with a 5-Star-rated Google Profile looking to get more sales calls
Campaign Management & Reporting
Recommended Budget: $2,000+ (Pay Per Lead)
Best for reaching a broader audience or complementing Local Ads
Campaign Management & Reporting
Recommended Budget: from $500/m (Pay Per Click)
Best for law firms with a 5-Star-rated Google Profile looking to get more sales calls
Campaign Management & Reporting
Recommended Budget: from $500/m (Pay Per Click)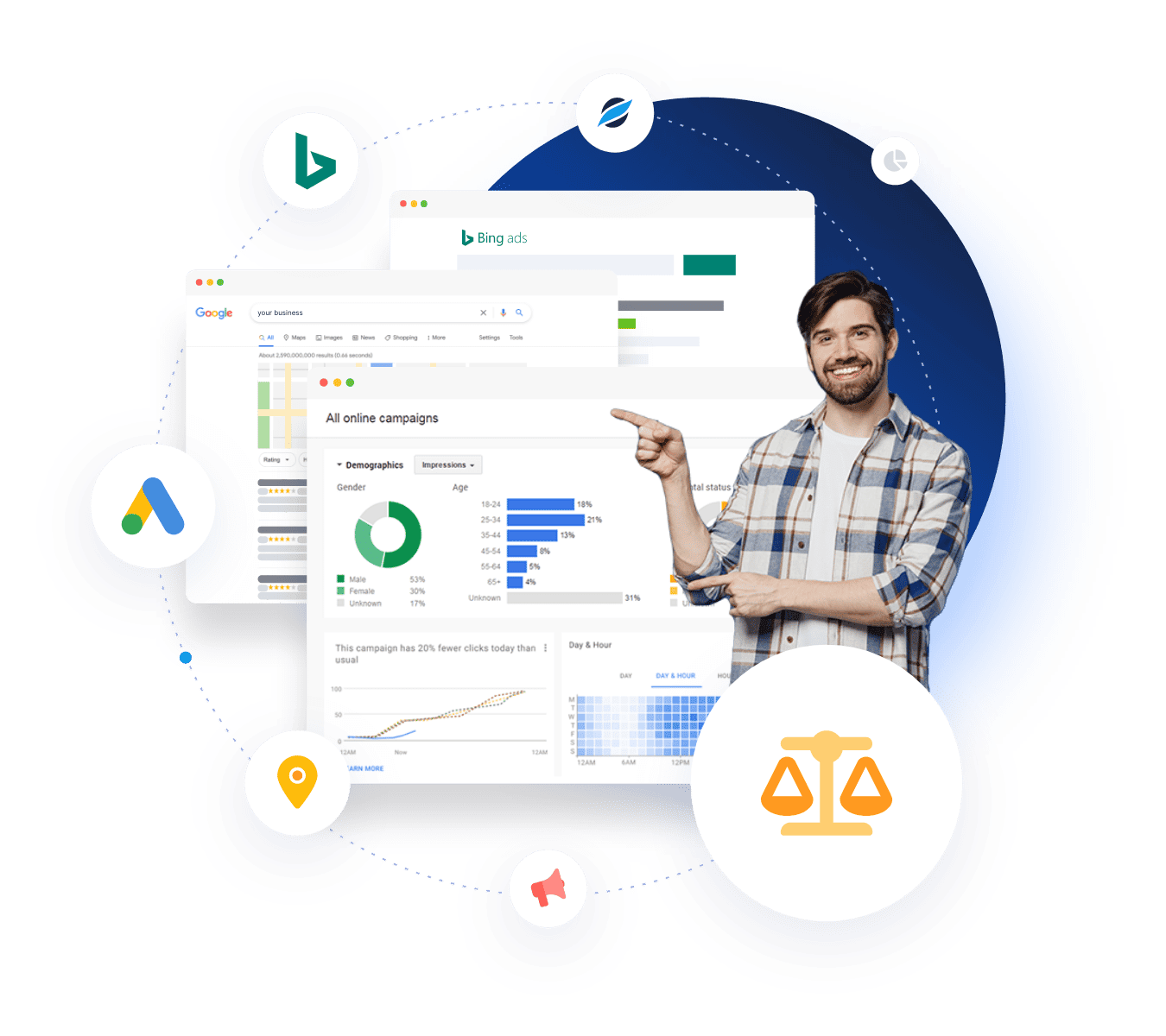 Why hire PPC experts for your law firm?
Getting to the top of Google search results organically can be a long and tiring process. With PPC marketing, your law firm will appear above organic search results, right at the top. You're paying to jump to the front of the line.
A dedicated expert in PPC advertising has the knowledge and experience to maximize your ad campaign performance, ensuring that your PPC ad spend is not being wasted.
With PPC advertising managed by an agency, you can leave the heavy lifting to the experts, allowing you to concentrate on your legal practice.
See how our Paid Ads services can transform your legal practice's online fortunes
Online Ad Campaign Yields a 17% Increase in Conversions
Buckingham, LaGrandeur, & Williams approached Pronto to revamp their efforts in Google PPC ads to boost their online leads and overall conversion.
31% Increase in Conversions Over a Year with Paid Search
Brown & Dahan, a full-service family law firm, contacted Pronto Marketing to manage both their website and Google advertising campaigns.
Is Pronto the right law firm marketing agency for your business?
What our clients say about how we help them get more traffic and reach their PPC lead goals.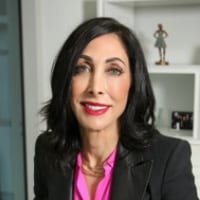 After our work with Pronto, we saw sustainable improvements in our lead generation and conversion. Their team was fast to act, detail oriented, and a pleasure to work alongside.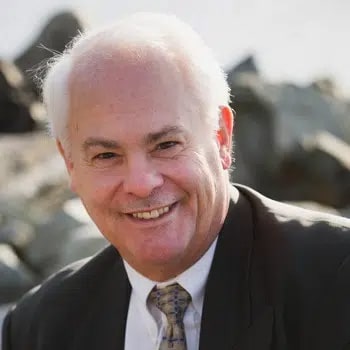 Partner, Buckingham, LaGrandeur, & Williams
We were very impressed by the process Pronto put forth. They worked with our team intently to turn our resources into carefully targeted ad campaigns with both budget and conversions in mind.
Are these services right for you?
Detailed analysis and advice to help step up your firm's online presence and get ahead of the local competition.
What is PPC advertising and why does your law firm need it?
Anyone that wants to grow and create brand awareness for their firm understands the value of advertising. Traditionally ads were put in newspapers, magazines, billboards, radio, or TV.
These days however, the focus is on digital marketing and making your law firm's presence felt online. If they don't see you in search results, you're invisible to many prospective clients, unlike your competitors.
PPC (pay-per-click) advertising is a digital marketing model that lets attorneys place ads on search engine results. Usually these ads appear at the top of search results pages and are the first thing that people see when they search for law firms.
Pay-per-click is similar to search engine optimization. It is based on choosing keywords which determine when your ads appear. If your law firm practice covers criminal law in Miami, then you should place an ad that will pop up on search results for "criminal lawyer Miami" or "criminal law Miami-Dade County", for example.
With PPC you pay a small fee for every time someone clicks on your ad, which means you are essentially 'buying' traffic.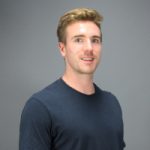 "I'm ready to talk about scoping your project and pricing!"
Head of Sales & Partnerships
Schedule a free PPC advertising consultation
Just submit this no-obligations consultation request to start the conversation, and we'll get to work!
"*" indicates required fields
Frequently Asked Questions​