Stuck with stagnant results, Buckingham, LaGrandeur, & Williams approached Pronto to revamp their efforts in Google Pay-Per-Click (PPC) ads to boost their online leads and overall conversion.
COST PER CONVERSION (CPC) DECREASE
Buckingham, LaGrandeur, & Williams is a local law practice in western Washington. Founded in 1990, the firm focuses on providing high-quality legal services at a reasonable price for family law and personal injury cases.
Diminishing Google Ad Performance
Law firms are one of the most competitive industries for PPC advertising. Statistics from 2020 showed that, on average, legal services carry a conversion rate of 4.35% and a click through rate of 1.35%. Buckingham, LaGrandeur, & Williams' campaigns were not quite meeting industry benchmarks despite having a decent budget of $1,000 per month.
As a result, Buckingham, LaGrandeur, & Williams were looking to transform their PPC campaigns to acquire more leads and get ahead of their competition in Renton and King County, Washington.
The Pronto team offered their expertise to help reconstruct our Google Ads strategy for stronger and more targeted results in the Renton, Washington area."
Keyword optimized landing pages yielded 766 ad clicks and 96 conversions for Buckingham, LaGrandeur, & Williams over the last year
SEO Analysis, Optimization, and Execution
Keyword Research & Targeted Ads
To address Buckingham, LaGrandeur, & Williams' problem, we compiled specific information about which services they were looking to target and in what area. 
Based on this information, we performed keyword research specific to their target services and locations to aid with forming the campaign structure. Next, we wrote custom ad copy and created highly targeted landing pages specifically designed for PPC. 
The location target encompassed a 60-mile radius around Renton, WA. With this, we created unique ad groups and landing pages for three target services: Child Support Lawyers, Divorce Lawyers, and Family Lawyers. 
This ensured that all leads got the specific information they were looking for on both the ad and landing page.
Optimized Campaign Structure
We had first used a manual $15 CPC approach, but due to a shift in Google's ad platform, our team decided to change course by implementing a Target Cost-Per-Action (CPA) campaign set at $50 in November 2020. 
By using Target CPA, Google automatically sets bids to help get as many conversions as possible at or below Buckingham, LaGrandeur, & Williams' target CPA.
Since the firm had been running Google Ad campaigns for a long time, there was enough historical data for Google's algorithms to effectively bid, and the results from November 2020 to May 2021 were significant.
We were very impressed by the process Pronto put forth. They worked with our team intently to turn our resources into carefully targeted ad campaigns with both budget and conversions in mind."
Triggered by a new targeted CPA strategy, Buckingham, LaGrandeur, & Williams has had a steady increase in their conversions since the beginning of 2021
An Increase in Ad Clicks and Conversions at a Lower Cost Per Conversion
Upon signing up with Pronto in May 2020, Buckingham, LaGrandeur, & Williams saw immediate results in their conversion metrics. However, due to a change in Google's ad platform, our team readjusted and saw an opportunity to reignite growth.
Having implemented a new CPA strategy in Nov 2020, we saw a dip in conversions in December due to a round of A/B testing. However, conversions ticked up again in Jan of 2021 and have maintained an upward trend since. 
Our overall year-over-year stats between May 2020 and May 2021 saw a 17 percent increase in conversions, a 14 percent increase in ad clicks, and a 33 percent decrease in CPC. 
Over the last year, we have noticed significant returns on our Google Ad campaigns. Pronto's taken care of it all and kept us in the loop along the way. Overall, we are thrilled by the results."
Buckingham, LaGrandeur, & Williams approached Pronto with some experience in executing Google Ad PPC campaigns, but without adequate keyword research and optimized landing pages, they weren't getting the results they wanted. After working with our search and advertising team, the law firm saw a significant jump in ad clicks and conversions while decreasing its overall cost per conversion.
Get leads with our Google Ads Campaign Management services
SEO link building services to boost your search rankings
See Other companies we helped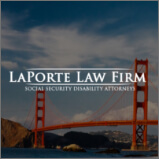 LaPorte Law Firm came to us to increase the number of people who visited their website, especially people within 120 miles of one of their offices