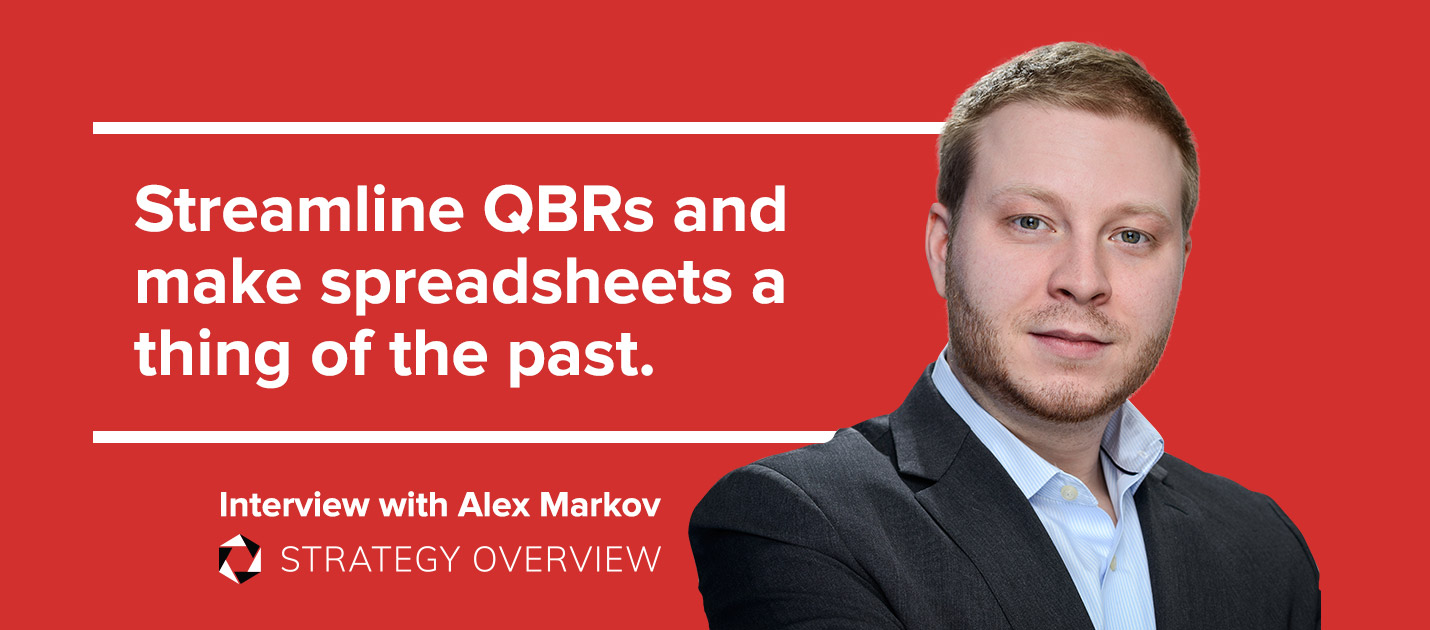 The best managed services providers (MSP) offer more than IT support; they guarantee long-term value for clients. In this special interview, Red Key Solutions President and QBR process guru Alex Markov talks about his app, Strategy Overview, and the different ways it helps MSPs build strong relationships with their customers.
If you run an MSP, read on to learn how you can get exclusive deals from Strategy Overview.
Can you tell us what Strategy Overview is?
Strategy Overview is a vCIO app that allows MSPs to manage strategy, assess risks, perform easy Quarterly Business Reviews (QBRs), and create clean and comprehensive three-year roadmaps/budgets for clients.
There aren't many virtual CIO applications on the market; what inspired you to develop this product?
We built the app to streamline the vCIO process we developed in our MSP over the last 10 years. Before Strategy Overview, everything from strategy planning to business reports were done manually, and it took forever.
But after implementing it, quarterly business reviews that took three hours to perform only took 15 minutes! That's massive time savings for our senior team, and that enables us to perform regular reviews and devise better strategies for all clients.
What do your clients find most surprising when they start using Strategy Overview?
I have heard countless success stories in the last year that mirror our MSP's experiences. They're also amazed by how easy it is to use, thanks to intuitive reporting features and templates that significantly reduce learning times. Strategy Overview is just a value machine. It drives evolution, removes risks and the projects and sales just fall right out of it.
What does life look like for an MSP owner that has fully integrated Strategy Overview into their business?
MSPs that fully incorporate Strategy Overview into their business finally have a full picture of their stack compliance across all clients. They also have an easy-to-use report and can now budget all their projects three years out. Developing custom strategies for clients and forecasting IT opportunities have also never been so easy, and much like us, they can't imagine running their business without a top-notch vCIO app.
What's more, quarterly business reviews that would usually take several hours to complete only take a few minutes. This enables employees to spend less time compiling reports and more time on high value-added activities.
You've talked about what MSPs can expect from using Strategy Overview. Is there anyone that wouldn't benefit from the app?
I think break-fix and hourly support shops wouldn't benefit as much. Strategic Overview would decrease the amount of support labor they do since it reduces client risk. But if reduction of ticket noise and smoother networks are goals, Strategy Overview is gold.
Are you offering any special offers for Pronto MSP owners who may be reading this?
Yes. Using coupon code "prontorocks," Pronto clients can get the first two months of any plan free and $100 off onboarding.
How about MSP owners who are still uncertain about Strategy Overview? Where can they learn more about the app and test it out?
For MSPs who are still on the fence about Strategy Overview, they can create a FREE account for up to three clients, and it does not expire! This enables you to test all the reporting, strategy planning, and risk assessment features the app has to offer. You can also go to www.strategyoverview.com for more information about our app.