It's the end of a long day, after a tough sales month. You're sitting at your desk, staring at your screen trying to make sense of it all. You missed your goal. Expectations will need to be adjusted, revenue forecasts lowered, new hires delayed. "I just need more sales calls."
If you're responsible for growing your sales, getting phone calls from potential clients is likely your most reliable metric for success. But when everything has gone digital, with web leads going to email or live chat, is it still possible to get your sales line to ring?
The answer is yes. There are three steps you can take right now using your website to get more sales calls coming in so you can feel in control of your new client deals and hit your growth goals.
Always answer calls during business hours
If you do only one thing, do this. Voicemail is kryptonite for inbound callers. Why did someone visiting your site pick up the phone in the first place when they could have filled out your "Contact Us" form? Callers want to talk to a person to make a connection and get their questions answered now. So give the people what they want.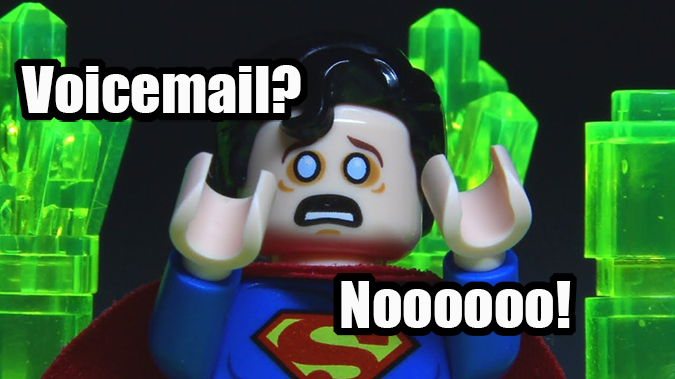 When we work with our clients to optimize their phone calls, the first thing we do is listen to the recordings to see if someone is picking up the call and doing it quickly. Letting the phone ring for a long time before picking up or, even worse, letting it go to voicemail is a poor reflection on your business. Slow or shoddy response to a sales call tells potential clients that's the experience they can expect from your customer service if they buy from you. First impressions matter, so don't mess this up.
However, letting a call ring to voicemail doesn't mean you or our clients are careless and lazy. It's just the reality of a small business; you're strapped for resources. To overcome this phone staffing gap, we highly suggest using a call answering service.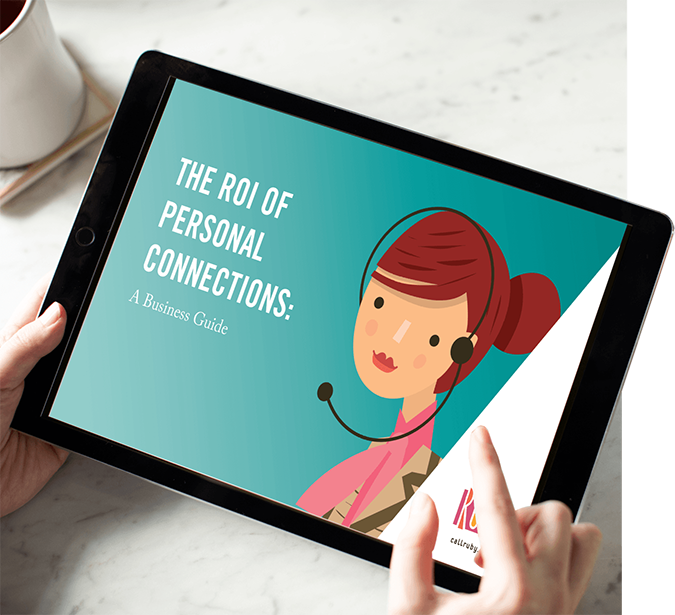 Photo credit: CallRuby
Pronto uses a service named CallRuby to handle overflow call volume so all callers during business hours reach a live person who can greet them. For a few hundred bucks a month, you can get a live receptionist trained to field all your incoming requests. It's well worth the investment if you're a services business where one customer is worth thousands of dollars a month.
Get a tool to track your inbound sales calls
First, you need a baseline measurement for how many potential customers are calling your sales line today. If you want to change it, you have to track it.
We give this advice to our clients, and we highly suggest using a tool to get this done. Our clients typically don't have the time to keep a manual log, and for the ones managing salespeople, they know just as well as you do that requiring extra administrative work of a hungry sales rep is like pulling teeth.
We created a tool "Call Tracker" to get this done without adding extra work for clients. Whatever you end up using, it should capture, report, and give you a dashboard view of your inbound calls, including:
Call time
Call duration
Caller name
Caller number
Phone number called
The web source of the call (ads, organic search, etc.)

A recording of the call
Caller location
Caller history
You should also get some kind of email notification as each call closes.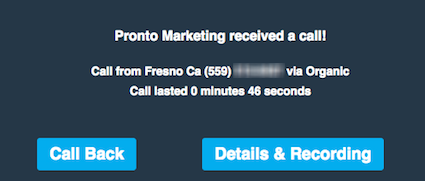 There's a lot you can uncover about improving your sales calls just by paying attention in an organized way. You may reveal improvements specific to your business. More often than not, the most natural place to start leveraging these insights is seeing from where your best and lowest quality calls come.
Sometimes, an unexpected or under-the-radar campaign is driving a lot of great calls, and you can go back and double down on it knowing it's delivering more sales opportunities. It all starts with understanding your baseline for calls and, as the sage wisdom goes…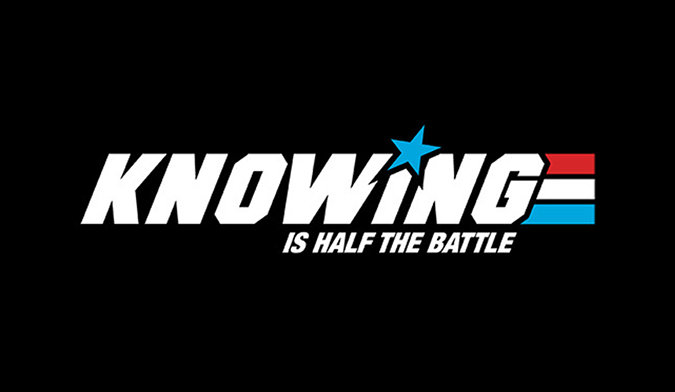 Photo credit: AbilityMinistry
Add your number to all your calls-to-action
Are you tracking your calls with a reliable tool? Check. Are you answering all calls with a real, live person during business hours? Check. Now you're ready to ramp up calls with your best chance of success. That starts with providing your phone line as an option at each of your conversion points.
Add your number to your main navigation
Put a phone option into your live chat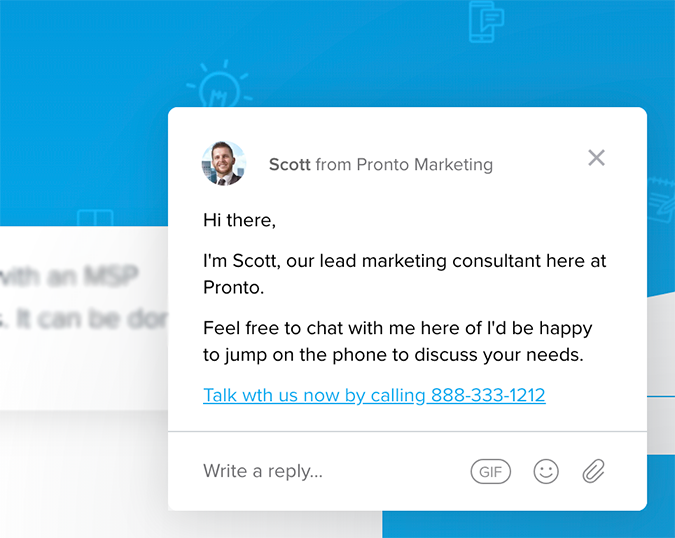 Add "click-to-call" as links and buttons (great for mobile visitors)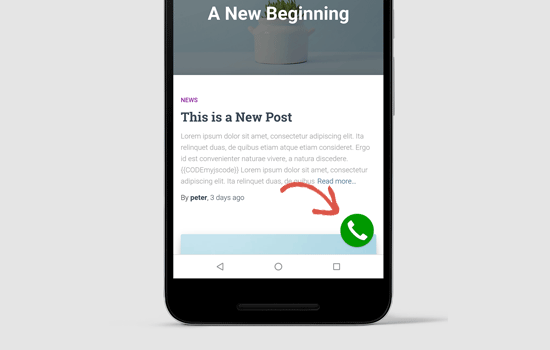 Photo credit: WPBeginner
Get your number in your ad copy and use CallExtension from Google Ads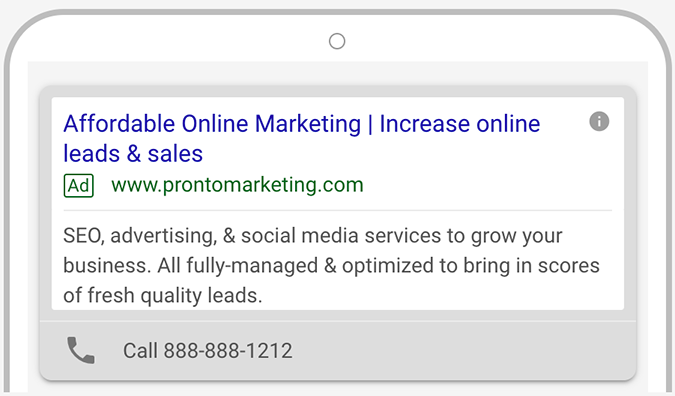 The more you can tailor your web presence to allow prospective customers the ability to ring your sales line and get more information immediately, the more likely you'll be to get calls. Simple as that.
Getting a great sales call can seem like an out-of-the-blue phenomenon. Proactively moving the needle with more of those types of calls can seem daunting. But as the saying goes "the harder you work, the luckier you get," and with some intentional work around a good phone answering experience, smart analytics, and getting more eyeballs on your phone number, you can take luck out of the equation and get more control over keeping your phone buzzing.