We help fitness clubs reach their web marketing goals
Top Health & fitness website designs
Gym Clubs
Dance Studio
Personal Trainer
Spa & Wellness
Yoga & Pilates
Gym Clubs
Dance Studio
Personal Trainer
Spa & Wellness
Yoga & Pilates
Is Pronto the right choice for your business?
What our clients say about how we build, support, and promote their websites
Slide

"Pronto worked with us to implement important website security and performance features. Most of all, we can spend more time working on our clients and less time worrying about our website."
Slide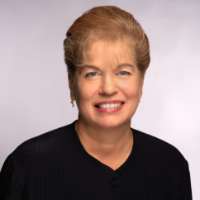 Dawna Gutzmann MD & Associates
"The staff was very pleasant to work with and also patient with my lack of knowledge regarding technical matters. They responded in a very timely manner to all of my questions and requests. The final product is even better than I imagined."
We promote your website
with ready-to-go Marketing Services
Attract new visitors to your site to grow your business:
A well-designed website sets a standard. It often serves as a client's first impression. For fitness clubs, trust is paramount, and a great way to build that trust is to offer a web presence that is professional, informative, and easy to navigate.
Every color, feature, and photo included should be representative of the quality work your fitness club provides. Our experts work with clients to build websites that lend the confidence needed to turn visitors into clients.
For health & fitness businesses, SEO refers to where your practice ranks on search engines like Google. The higher you rank, the easier it is for the public to find your firm's website. With careful planning and execution, SEO will simulate web traffic and convert leads.
Our SEO experts use industry best practices to keep our health club clients visible in the ever-changing landscape of search engine optimization.
Google Ads offers an opportunity for health & fitness clubs to climb ahead of competitors and attract ready clients in need. With proper management of a Google Ads account, fitness businesses can get immediate ROI from their online advertising campaigns.
Our experts do the heavy lifting in building, optimizing and maintaining client Google Ads campaigns while keeping them within their budget.
WordPress Performance & Search Engine Marketing Resources to grow your brand's online presence
Frequently asked questions Schedule a Free Consultation
Just submit this no-obligations consultation request to start the conversation, and we'll get to work!
"*" indicates required fields