Making It Easy for a Think Tank to Publish Content Regularly
The Global Taiwan Institute (GTI) is a non-profit policy incubator that seeks to improve the relationship between Taiwan and other countries, especially the United States. GTI does this through policy research and programs that promote greater public understanding of Taiwan and its people.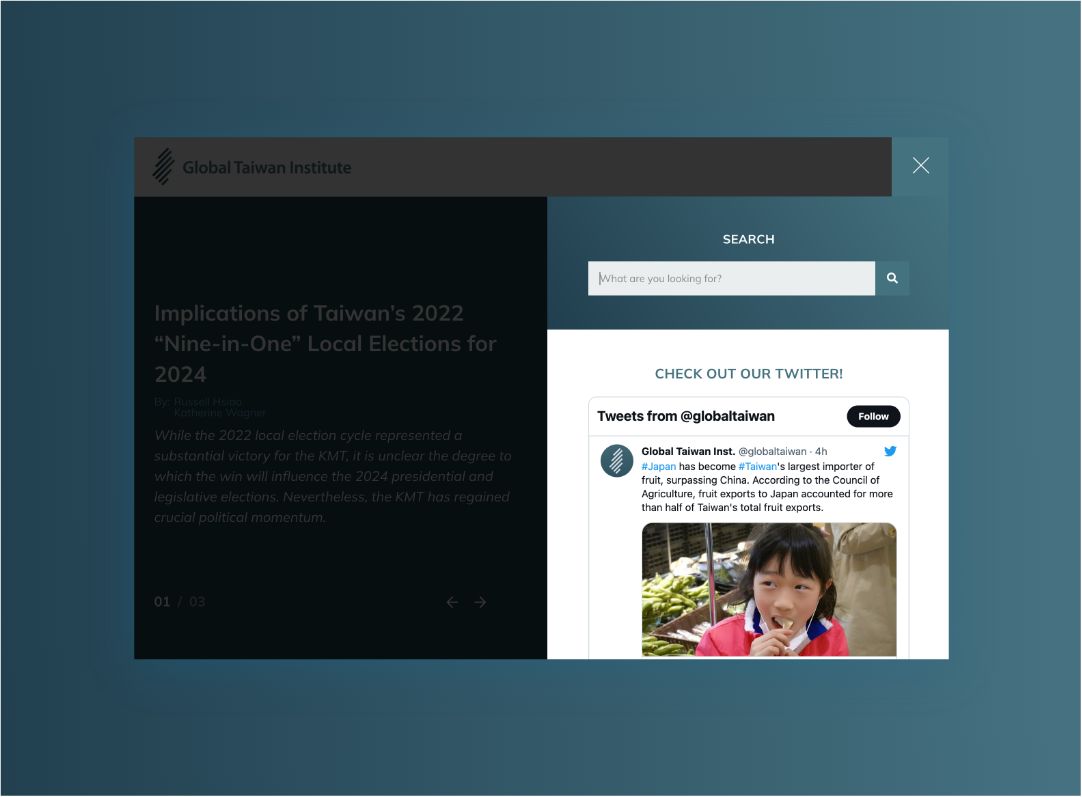 Search Bar with Linked Twitter Feed
Global Taiwan Institute offers constant commentary on Taiwanese affairs, through blogs, articles and podcasts.
Clicking on the search bar brings up posts from GTI's Twitter account, giving users another helpful way to get their information.
"We are impressed with the speed and efficiency with which Ploy and her team dealt with our requests. In spite of the huge amount of content that we produce at GTI, they managed to create a website layout that maintains a professional and academic style throughout. The site looks great!"
Backend Development to Make Content Uploading Easy
GTI adds content consistently and frequently to their website. This can be a time-consuming activity for website owners, so the Pronto backend developers worked hard to make the process of uploading content as easy and pain-free as possible.
"We have no regrets about deciding to leverage Pronto's expertise. Our new website is the ideal platform to increase the understanding and perception of Taiwan on a national and global stage."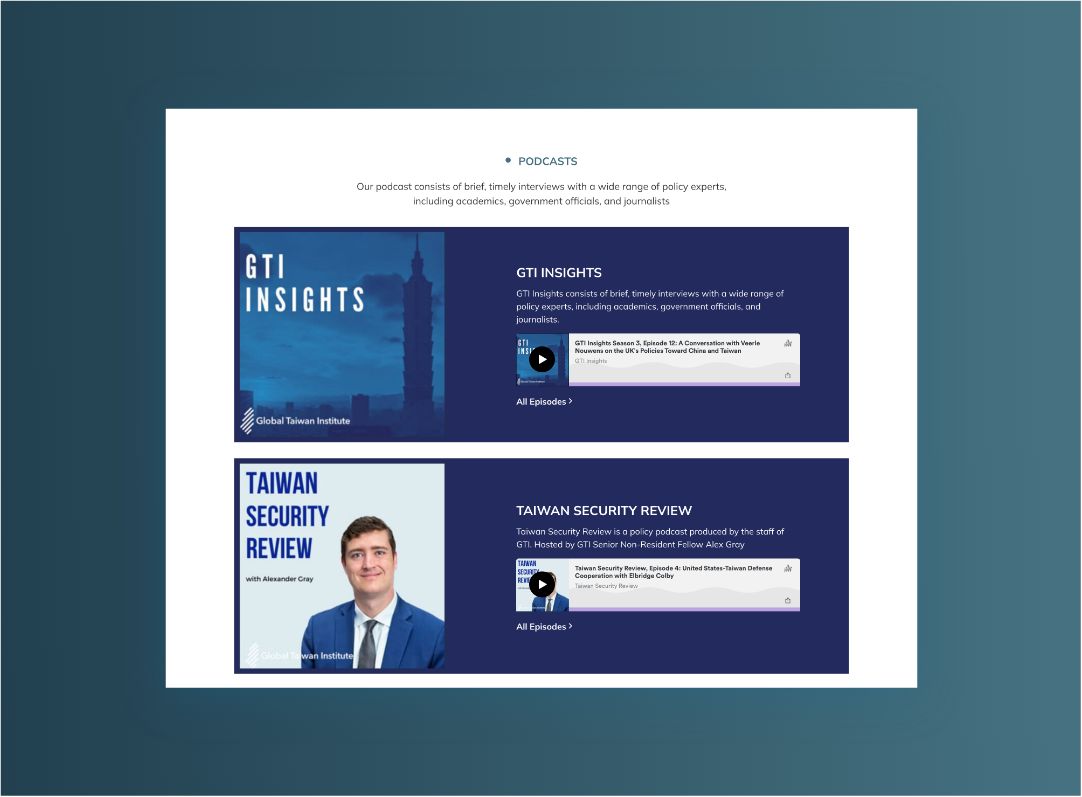 Extensive Podcast Archive
Users can get access to GTI's full library of podcasts by clicking on the embedded links on the homepage. 
With new episodes added regularly, users can stay up to date with the latest Taiwan trends and topics, as well as browse through GTI's numerous past podcasts.
Global Taiwan Institute needed a new website that organized and presented their wealth of content in a user-friendly way. With the help of the Pronto team, they now have a website that is easy to navigate, simple to maintain, and draws more traffic from regular content posting.
Non-Profit Website Design
Make your Non-Profit Organization stand out with a unique WordPress website design
Reliable WordPress website support services
See other organizations we helped
Central Children's Home of North Carolina
Central Children's Home was founded in 1883 and is based in Oxford, North Carolina. They provide family centered services to children and young adults who are unable to stay at home due to neglect or abuse.