What do you do that's different from your competitors? It's a simple question, but you'd be surprised how many MSPs don't have a good answer for it.
Last month we discussed the 13 must-have elements of every MSP website. These are the building blocks of a successful digital marketing effort; without them, your site won't attract or convert traffic the way you want it to.
But these are just that – building blocks. To truly stand out and become a go-to provider in your area, you need something more. You need to differentiate yourself and become truly memorable.
What It Takes to Succeed as an MSP in a Crowded Field
Every day you engage with business owners and executives – you ask them to place their trust in your company to manage their IT systems, one of their most valuable resources. How do you sit down for a meeting and leave a lasting impression that really connects with them on a personal level?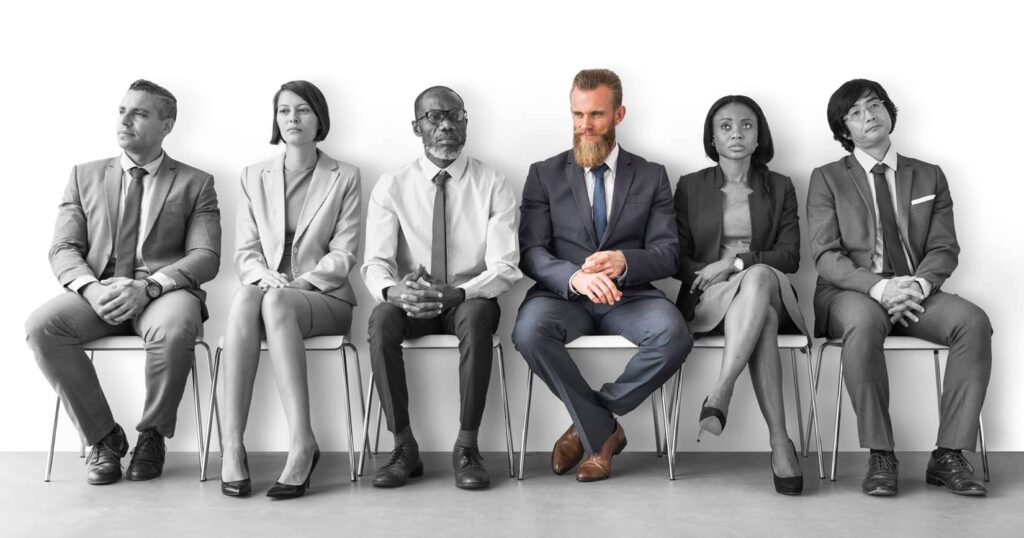 Promises of quality service, competitive prices, and 24/7 availability aren't going to cut it – your competitors make the same promises.
True success in this field is generated as a result of motivation and drive – of a willingness to try new things and be engaged with your prospects in new and exciting ways. The five things we're going to look at today are tools you can use to do just that.
Let's dive in and start making your business stand out:
#1: Define Your Brand's Personality
What is your brand's personality? Think about the world's most recognizable brands – they all have a personality and traits that define what they offer and how they engage with their customers.
You don't need to be Apple or Coca Cola to do the same – albeit at a smaller scale.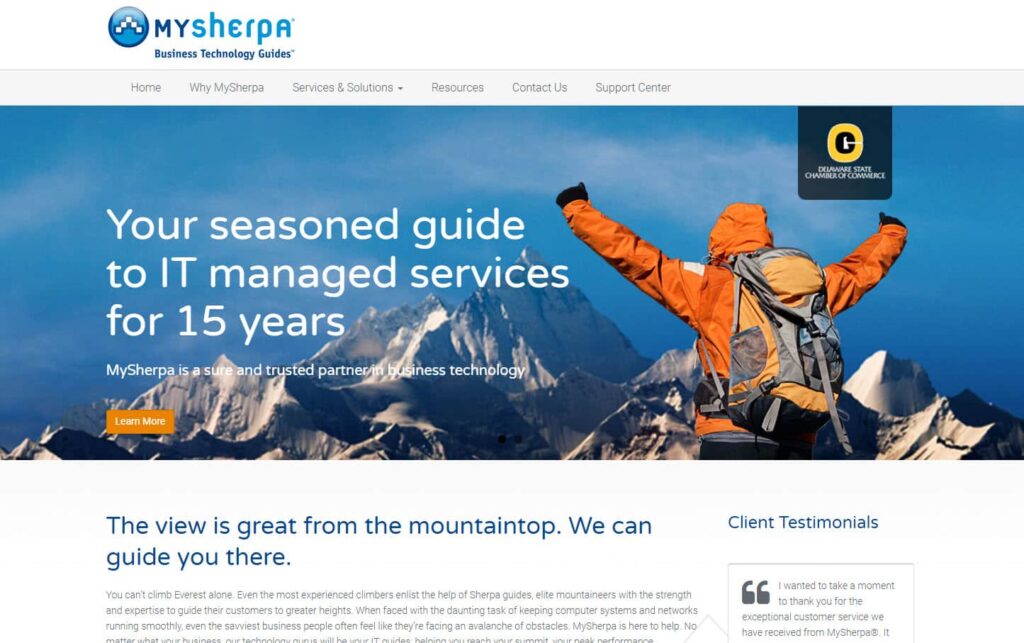 If you've never thought beyond your logo and company name, now is the time to start mapping out how every element of your brand represents who you are and what you offer to your prospects. Some things to consider include:
Company Colors – What colors do people associate with your brand? Do they associate any? If you haven't yet, map out a color scheme that is present in your website, ads, print collateral, and downloadable content.
Copywriting Style – Competent copywriting is formal, informative, and often forgettable. Copywriting with personality is something else entirely. It captures your voice and entices people to engage with you because you're different than the other guys. It's fun and loose yet professional – a tough balancing act to maintain, so it requires planning.
Customer Service – How do you define what you do daily? How do you answer the phone, respond to emails, or follow up on past visits? Injecting even a small dose of personality can make you memorable in ways that other MSPs are not.
The goal here is not just to stand out, but to be uniquely you. Your MSP's brand personality will be its defining characteristic, more than any amount of Google reviews or AdWords slots.
Check out our interview with the Marketing Gunslinger Steve Miller to get some ideas.
#2: Personalize Your Imagery
Photography is a vital component of any good website, but the easiest way to add visuals to your site is to pay for them. Stock photos of the same men and women in IT, with plastic smiles and clipboards are common across MSP websites.
Stock photos are sufficient, but they don't stand out the way original photography that highlights your team could. Get a photographer or videographer to your office and work to integrate original, personalized photographs and videos of your team onto your website.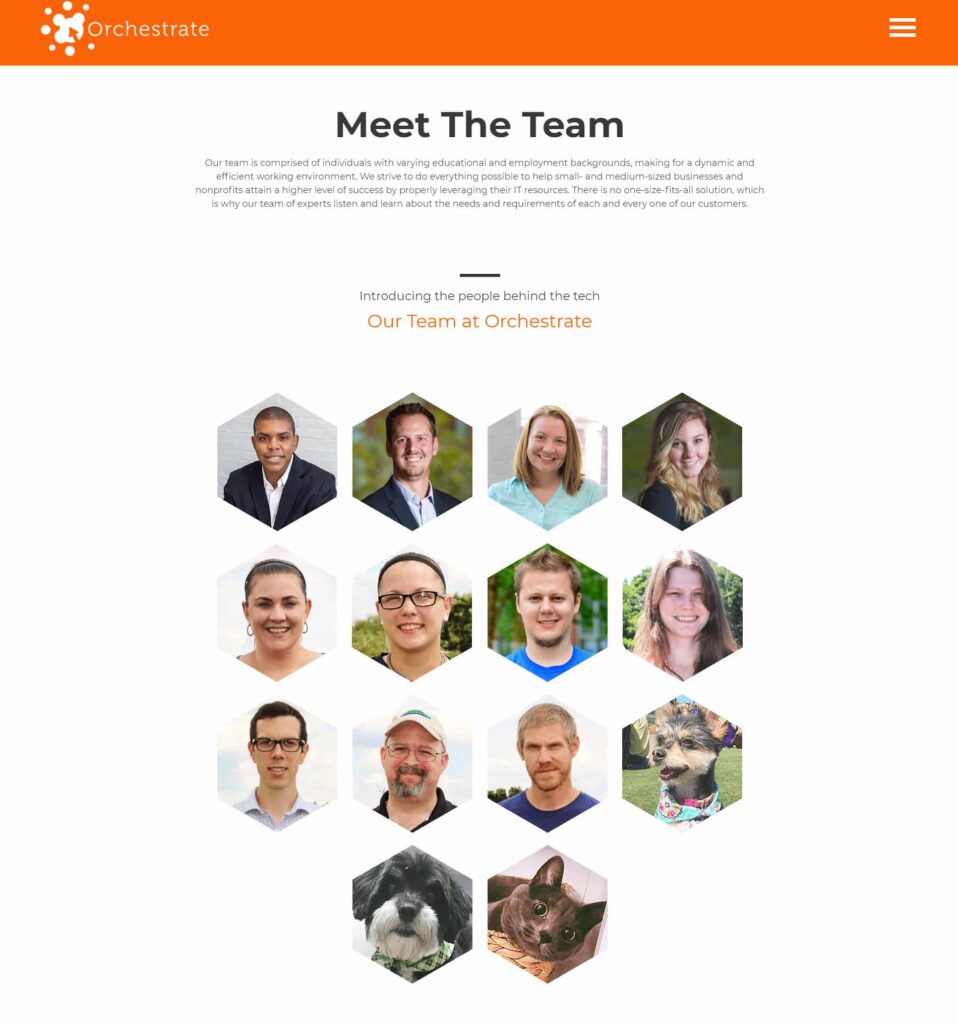 At a bare minimum, you should have photographs of every member of your team, the team as a whole, and some fun shots of the office that you can highlight on your website.
#3: Get Video Testimonials from Happy Clients
The value of a good testimonial is universal, and you probably already have at least a couple on your website. But does anyone read them?
Good testimonials are more than just window dressing. They showcase the company and people you've helped, and show prospects how they can be in the same position if they pick up the phone.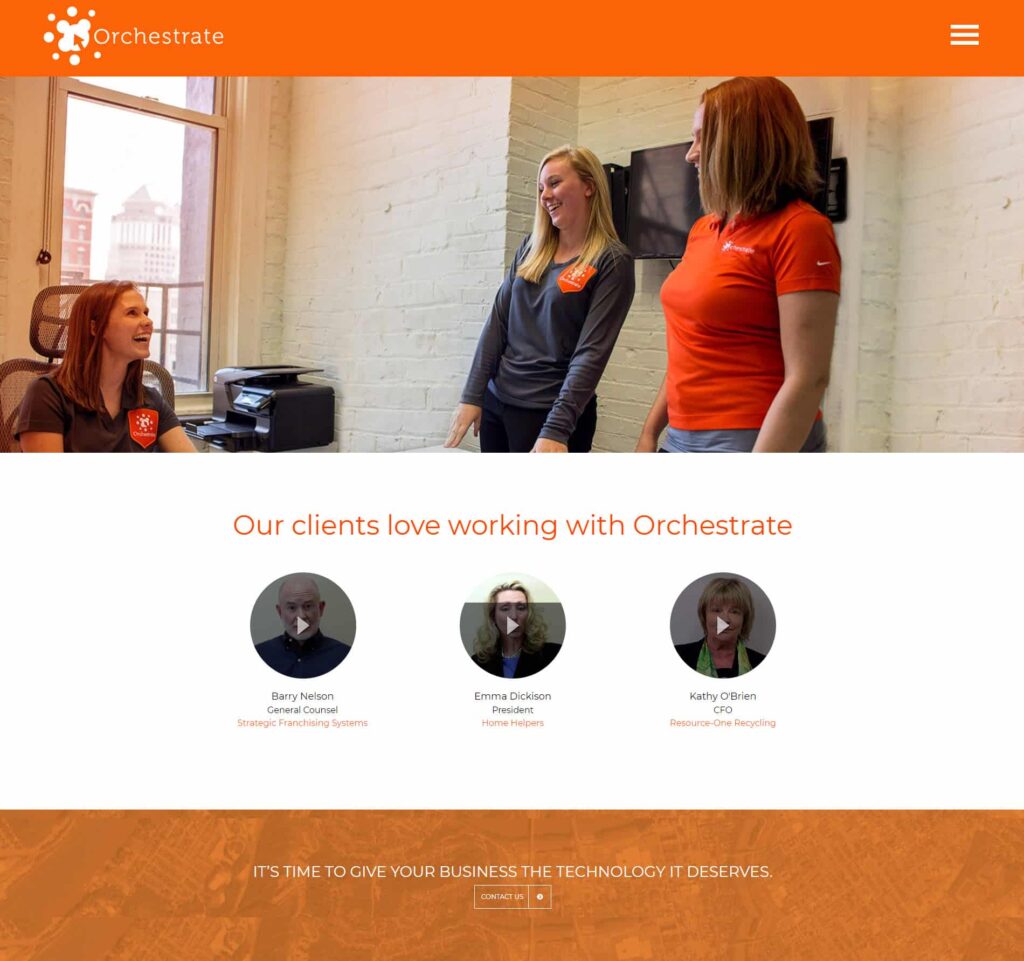 Video content is the best way to do this. Short 30-60 second video clips that outline what you've done for your clients, and how you've improved their business can have a huge impact on the social proof on your website.
Want to take it to the next level?
Create video case studies that tell the story of how your MSP helped with specific problems for real companies. People respond to stories and emotions, not features and service lists. Showcase what you've done through the lens of the people and businesses you've affected for the better.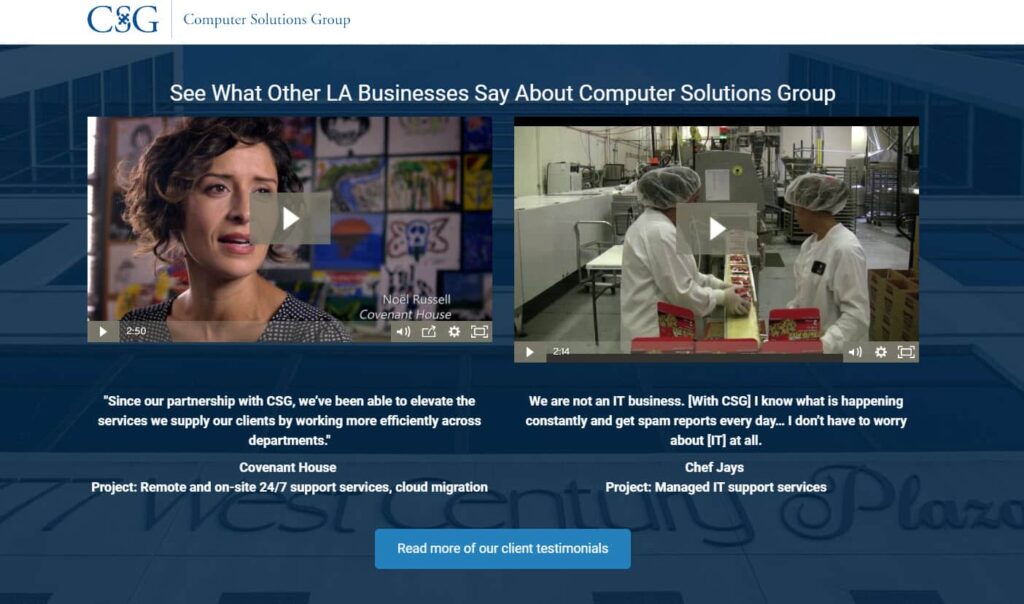 #4: Become an Authority in Your Area
While everything on this list requires a fair bit of work on your part, this is the one that will require you to spend the most of your own time. It also happens to be one thing you can do that will have the biggest impact on your business.
By positioning yourself as an expert in an industry or IT solution area, you can earn media coverage that you would never be able to afford otherwise. Experts are interviewed by local news outlets and magazines. They are called for comment when a new software vulnerability is discovered, or a hack hits many businesses. They become synonymous with knowledge on a certain topic, and their businesses thrive because of it.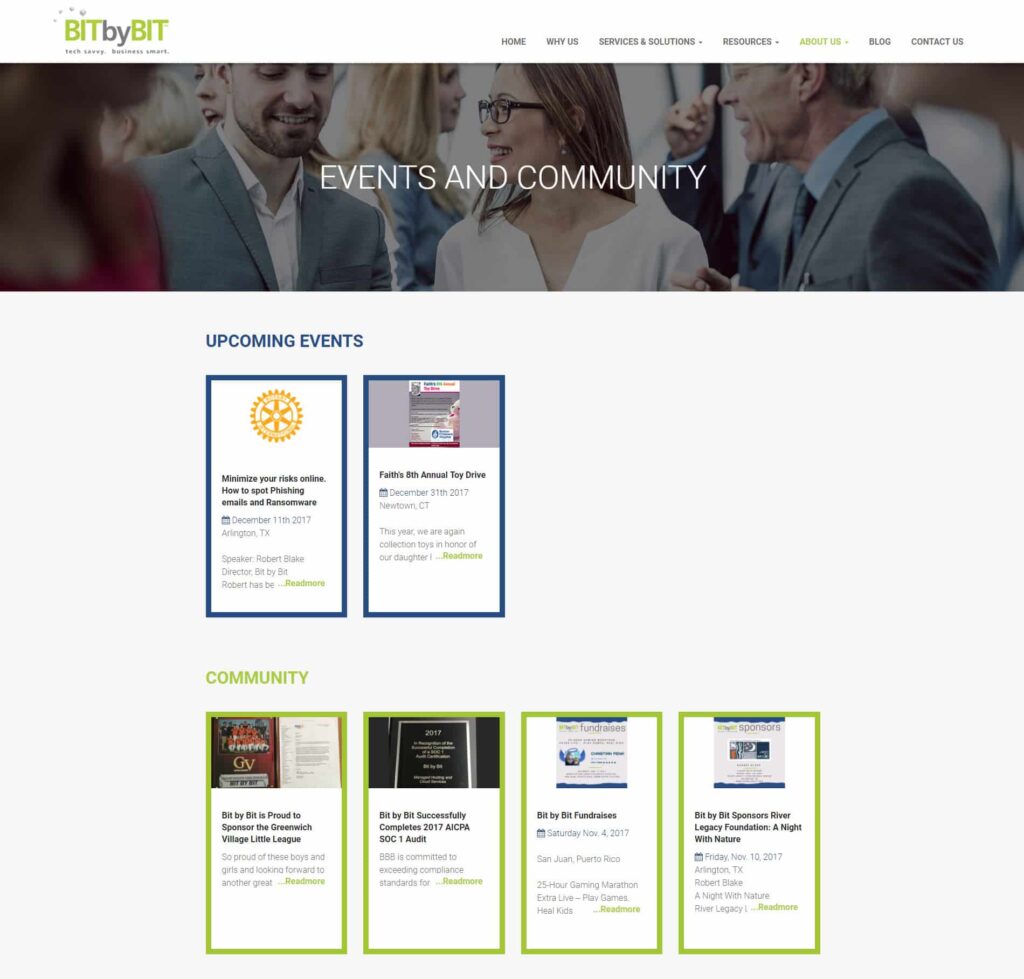 As a local mover and shaker with ample coverage in your local newspaper or broadcast station, you'll become a trusted member of the community for what you do. This is not an easy process. It takes time, and a fair bit of energy on your part, but when it pays off it can be a huge boost for your business.
#5: Focus on Relationships
The easiest thing you can do as a business owner is spend money. Hiring people to build things, promote them, and drive new interest to your website is far easier than going out and building real relationships with the people in your community who can really help you grow your business.
There's a reason so few businesses really make it big and build a loyal following in the community – too few people want to spend the time doing this. And it's where you can stand out.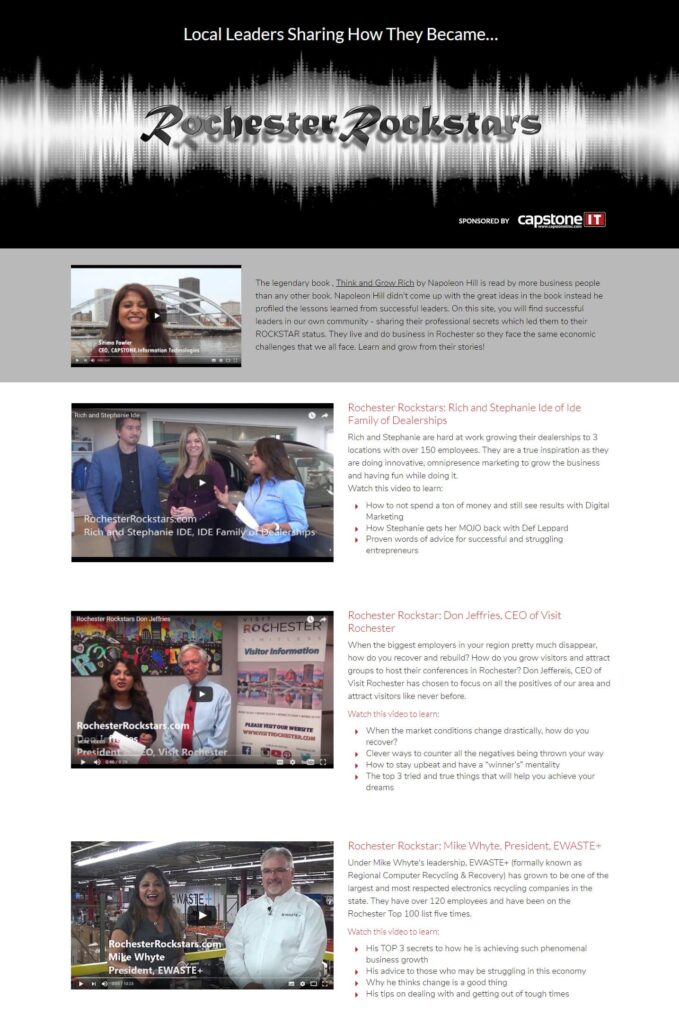 By investing your time into local networking and relationship building activities, you can become a member of the community others trust and rely on. That means:
Attending local networking events featuring business owners
Speaking and presenting at local Chamber of Commerce events
Producing and promoting high quality content that provides value to the community
Providing referrals and helping fellow business owners "off the clock"
Spend less time looking at numbers in a spreadsheet and more time building and growing relationships that can have a positive impact on your business. They may not be as immediately tangible, but I guarantee they will have a greater long term impact.
It's Time to Get Started
You'll notice a common thread in the action items in this blog post. You can't source them. It might seem like a lot to take on, but it can be a fun and exciting process. After all, what's more exciting than growing your brand and driving new business?
Call a photographer and get a date on the calendar. Start brainstorming how you'll present your brand in the new year. Contact clients about getting testimonials and building case studies.
Now is the time to build your action plan so you can start to really stand out in 2022. And if you need help with your MSP Marketing, don't hesitate to drop us a line.