SEO today is more complex than the days of keyword stuffing your site content. The rules are constantly changing as online behavior and capabilities develop. For this reason, SEO needs to be part of a broader digital marketing plan.
Thinking that you can just 'wing-it' when it comes to optimizing your business's website will only prevent it from reaching its full potential.
When it comes to creating an SEO strategy for your MSP business, here are a few points to consider:
1. Who Is Your Target Market?
SEO is all about getting exposure and being found by people searching in your market area using relevant keywords.
The first step is attracting the right people. Think about demographics, what your marketing is searching for and how, and where customers are located.
Here are some things to help you create an effective target market analysis:
Buyer Persona – Buyer personas are a great way to understand your client base. They are a representation of your ideal customers, including their buying behavior and what motivates them.
Keywords – You want to rank for keywords potential MSP customers are searching for. Find the keywords that show intent for action and target them for your rankings instead of keywords that 'look pretty'.
Local Listing – To greatly impact your rankings, find people that are interested in what you do within your local area.
Google Analytics – In-depth data about your search traffic, website activity, and how people engage with site content, Google Analytics is a powerful free tool you should be leveraging to better understand what changes need to be made.
The more specific you can get on these basics, the better you can target your SEO efforts.
2. Quality Links Count
SEO used to be about getting as many inbound links as possible. Today, however, it's all about quality, not quantity.
No longer does getting a link from a hair salon help an MSP get better rankings. You need to get links from niche-relevant websites.
One of the best ways we've been able to build relevant links of late is through Case Studies, to find out how to implement these with your own MSP website, read our step by step process here.
3. Mobile Markets Are Bigger Than Desktop
Due to the surge in the online mobile market, search engines are now taking into account if websites are mobile optimized or not. They want to ensure that the experience the searcher has on a mobile device is just as good as on a desktop.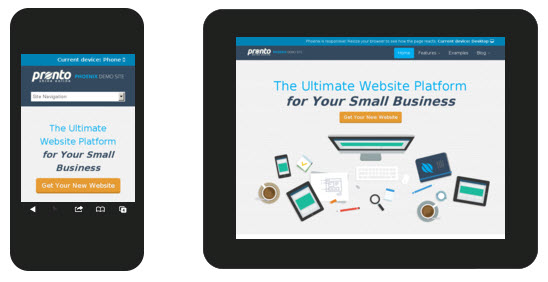 If you are not sure if your website is up to scratch when it comes to being mobile friendly, try out Google's Mobile-Friendly test. It will provide a score indicating how much work needs to be done to make your website as mobile-friendly as possible.
4. It's Not Just Google
When you think about search engines, you likely think of Google. While the tech giant has a big share of the market, they're not the only search engine…
…Bing and Yahoo each have about a 2.5% market share when it comes to online searches. When it comes to getting your services in front of prospects, cutting out 5% is a lot. Optimize for all search engines.
5. Quality Is King
A user-friendly website with quality content will bring your MSP website traffic and business.
Each page needs to be focused around keyword themes, but don't overstuff and hurt quality just to include more keywords. Search engines no longer respond to 'keyword stuffing'. They primarily look at quality of content now.
6. Being Social Matters
Social media is another addition that impacts you SEO rankings.
Search engines rank websites higher when people frequently use and enjoy them. By driving people to your website through other mediums (ie: Social Media) it'll help with your SEO strategy as well.
7. What You Can't See You Don't Know
Analytics are a very important part of any SEO and marketing strategy. Tracking your ongoing progress is crucial for future development.
Google Analytics and other tools provide valuable data for understanding how changes affect your traffic volume and ultimately your conversions. To help you track your SEO with Google Analytics, read our '5 Nifty Tactics To Measure SEO Achievements Through Google Analytics' post.
To be successful with your MSP marketing strategy, you need to know what is working and what needs improving or adjusting.
Conclusion:
SEO can be overwhelming, but anytime you get overwhelmed just think about what SEO is at its core…
Providing Quality Content to Your Audience and Giving Them Value
By doing this you'll be doing better than 75% of your competitors. This is honestly half the challenge.
If you really want to take your MSP SEO strategy to the next level, schedule a consultation with a Pronto Marketing Expert and we will show you how your Google rankings can improve.