IMAGES CURATED
& OPTIMIZED
MOFGA is a nonprofit organization that promotes organic agriculture through education, training, and advocacy in the New England area.
Too Much Content, Not Enough Time
Just like for-profit businesses, nonprofits also require a great website to further their cause. Unfortunately, many nonprofits must make do with little experience and with limited time, which makes supporting a website all the more difficult.
MOFGA needed their website to be simpler to navigate, but they also required reorganizing a vast database of content, simplifying the process for membership signups, and making the handling of donor registrations and merchandise sales more efficient.
Reorganizing Thousands of Images and Decades' Worth of Articles
Pronto had to approach the project of fixing MOFGA's website in a systematic fashion. A plan was created firstly to sort the site's huge database, then redesign the layout to fit the thousands of images, articles, forms, and pages, and finally migrate everything to a far more SEO-friendly site structure.
Aside from creating a cleaner layout for all the content — with a more modern design that refreshed the MOFGA brand's look and feel — there was the matter of accommodating all the features and functionality that are necessary to MOFGA's business model.
We worked together with MOFGA to execute their vision of how signups, donations, and sales should work.
A Fresh Site Redesign with Optimized Images and Organized Content
Working together, Pronto and MOFGA produced a new website that showcases intuitive navigation, a fresher look, and ultimately a streamlined user experience.
"Pronto has exceeded all expectations I had for project management on this engagement.

The team has absolutely excelled in communication, demonstrated expertise around complex website challenges and requests, and has been a completely gracious and phenomenal collaborator throughout the process."
MOFGA contacted Pronto looking to modernize their website and reorganize their content. After a website rebuild involving migrating over 200 pages and 3,000 articles, they now have a sleek, professional and user-friendly website that has completely transformed MOFGA's online presence.
Make your business stand out with a unique WordPress website design
Reliable WordPress website support services
See Other companies we helped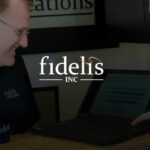 Speed Optimization Case Study
As a Website Support client, Fidelis, Inc took advantage of Pronto's website optimization service included in their support plan