Right Click signed up for Pronto's Link Building Service to boost their online presence and climb the ranks in Google search engine results. After four months, the results were positive with a jump to page one for their target keyword and a significant rise in search impressions and domain rating.
Increase in Search Impressions
Right Click, an IT service provider, has been a beacon of technological support for businesses, ensuring their IT infrastructures are robust, secure, and efficient. With a rich history and a portfolio that boasts a wide array of services including Managed IT and Cybersecurity, they've been a lasting IT support pillar in Orange County.
Suboptimal Page Optimization and a Need for Enhanced Digital Authority
In the spring of 2023, Right Click pinpointed a need to elevate their online presence in the competitive Orange County IT market. Despite their robust service offerings, they found themselves grappling with inconsistent rankings for their targeted keywords, often landing around the third page of search results.
Keen to bolster their organic results and diminish their dependency on paid advertisements, Right Click enlisted our Link Building Service. Their ambition was to refine their on-page SEO and secure targeted backlinks.
Content Enrichment and an Aggressive Link-Building Campaign
Our SEO experts meticulously crafted a strategy that entailed refreshing and extending the content of target pages and initiating an aggressive link-building campaign, which involved building 12 links per month for 3 target pages.

We zeroed in on the keyword "it support orange county," despite it being a formidable challenge due to the client's initial low DA.
Our strategy was twofold: enrich the page with robust, SEO-optimized content and fortify its authority with a rigorous link-building campaign.

With a search volume of 250, "it support orange county" was Right Click's most relevant and opportune keyword to target.
A Leap to Page 1 and a Boost in Domain Authority
In just four months, our strategic efforts bore fruit, with Right Click earning a 31.6% boost in Domain Authority (from 19 to 25) and securing a page 1 ranking for "IT Support Orange County" (position 6).
Their keyword position for "IT Support Orange County" solidified, paving the way for a significant increase in search impressions – topping out at above a 500% increase in July.
"Navigating through SEO was a challenge, especially with our pages not fully optimized. Pronto's strategic SEO approach not only elevated our pages on the search results but also enriched our content, making it a beacon for new local traffic."
Right Click's decision to leverage our Link Building Service has significantly enhanced their online visibility and improved their rankings, establishing them as a formidable presence in the IT service industry within Orange County.
See our Marketing Services
Increase your company's visibility online and convert new leads
Drive more organic web traffic from local Google searches
See Other companies we helped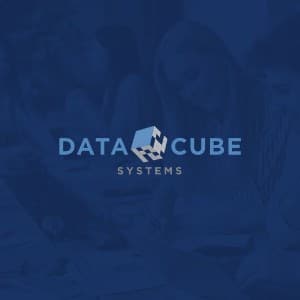 IT firm Data Cube Systems contacted Pronto to help them establish a greater presence on their Google My Business listing to help increase local leads