As a result of some improvements and changes to Pronto's platform, pricing and services, there are some immediate changes to the Reseller program. Whilst it will have NO impact on your account or legacy sub-clients, moving forward, there will be a new process and commission structure for all existing resellers.
Why the changes?
We want to continue to support our resellers' diverse group of clients. We think the solution is to offer more choices. For all the reasons mentioned above, we are introducing new support plans and changing the way that we do website projects.
What are the new pricing & services?
Website Build Service: One-time Fee, starting at $3,500
15 Pages of Unique content for the website
6 custom layouts – Homepage, service page, product page, etc.
Template pages for items such as "Thanks" & "Contact us" (or custom)
Additional fees will be quoted for more pages or layouts, advanced features like eCommerce, pages that require custom development, etc.
$99/m for Hosting & Maintenance (on our new Pronto Platform)
$249/m for Shared Website Support (includes Pronto Platform + ability to send in site edits via tickets, additional fees will be quoted for support requests that require content creation, graphic design creation, or significant development work)
Once the build is complete, your customers will also have the option to host the website in-house.
If they sign up for a support plan and later decide to host the website in-house, they just need to provide us with 30 days notice, and we will export their site and cancel all future billing.
Sales Process:
Going forward, all of your prospects are required to go through the sales process with Pronto. Our baseline price for a new website will be $5,000, but we'll be quoting individual prices to each prospect based on their needs, so all prospects will need to speak with a Pronto team member before their sign-up is completed.
How are commissions & annuities affected?
From now on, there are no reseller tiers, and commissions are paid out on a project basis. Moving forward, there will be no monthly annuities.
All resellers existing and new, receive a 10% commission of the one-time project fee.
How do I refer a client?
Submit this lead registration form with your name, email, business name, and the URL of your reseller lead.

What happens next?
I will reach out to your client and cc you in the initial introduction email. Your referral lead will then be able to schedule a call with me where we can further discuss the project.
Once the quote is settled, e-signed and paid via their Pronto Account with a credit card, we will apply that 10% commission as a credit to your Pronto account in the next 30-45 days after their payment date.
This streamlines the sales process, saves you time, and ensures your client gets the best website solution for their needs.
So what are the changes that have been made?
Building Custom Sites on Elementor
Elementor is a WordPress webpage builder. Its sleek and minimalistic approach helps deliver faster website speeds. Powerful design features deliver aesthetically pleasing sites, with a user interface that enables even those with limited WordPress experience the ability to make simple changes to their site.
Hosting on a new Platform: Google Cloud Premier
Over months of testing our new infrastructure, we are now moving all Elementor sites onto this new platform. More colocation servers, improved security, and faster speeds.
A faster website is better for SEO & user experience
Clients are no longer contractually obliged to a monthly fee
They can host the site themselves or select from one of the two monthly support packages
Working directly with Pronto before signing up ensures your client gets the necessary features, functionality, and pages that are important for their business's website
Can I move or migrate my own site to the new platform?
If you have been considering a website refresh, please book a call and we can discuss the project, cost, and timeframe for execution.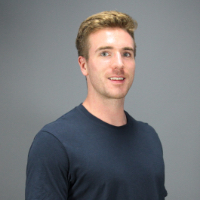 Adam Porteous
Head of Accounts