Providing First-Rate Medical Care to the San Diego Area with Two New Websites
Founded in 1980, San Diego Sports Medicine & Family Health Center has set out to provide exemplary medical care to athletes, professionals and families in Southern California.
They also have a subsidiary company, the Lifewellness Institute, which specializes in health, wellness, and preventative medicine, offering treatment and advice on how patients can best optimize their physical wellbeing.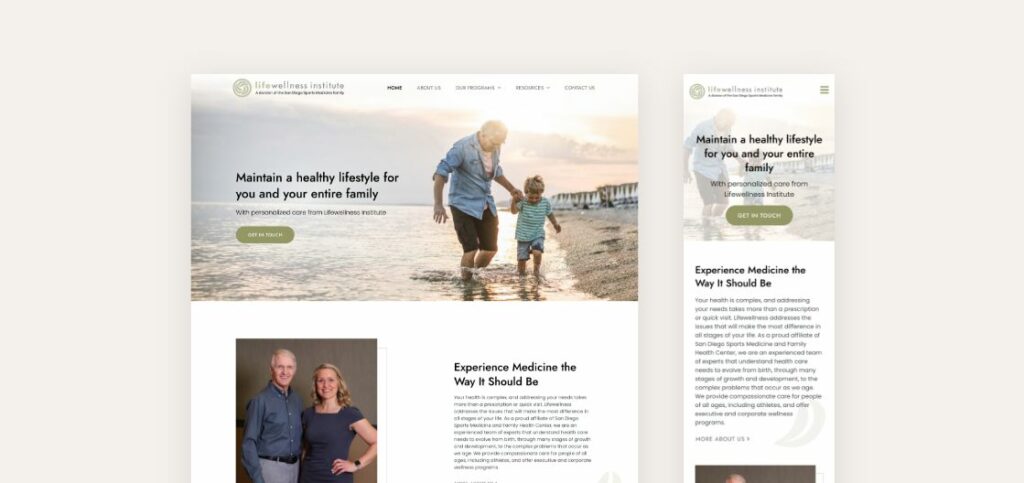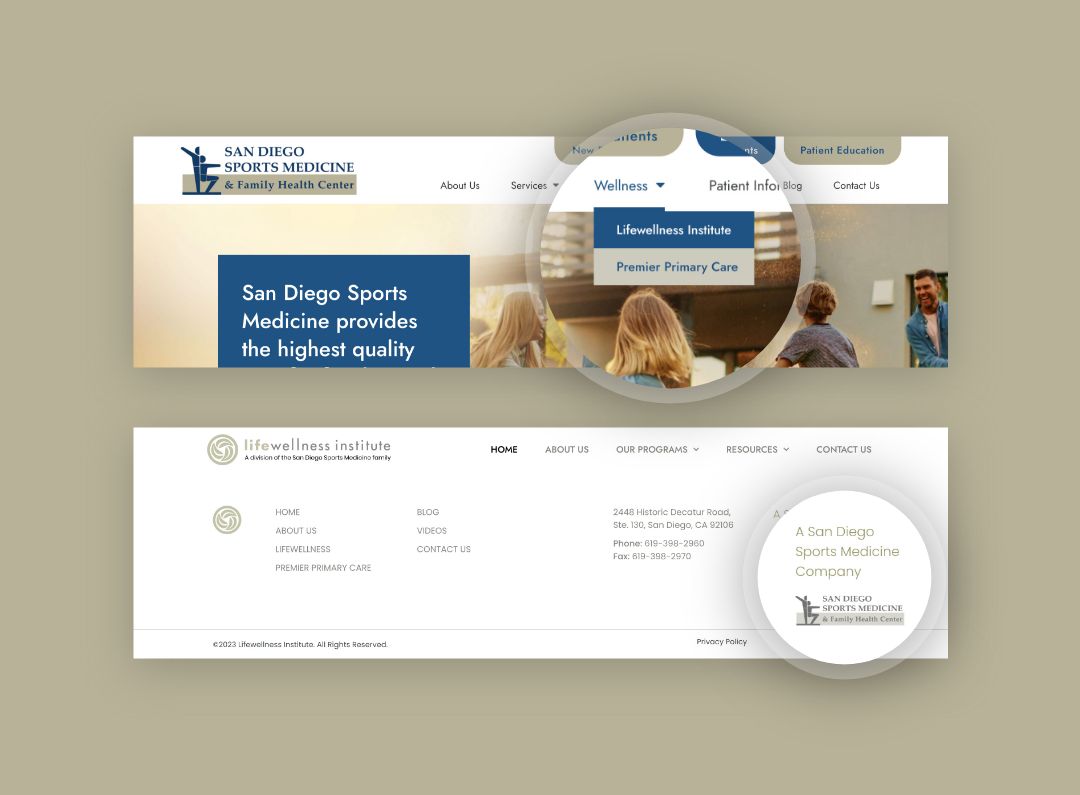 Making It Easy To Navigate Between Sites
Because the two companies are closely connected, prospective clients need to be able to go from one site to the other easily.
San Diego Sports Medicine has links to Lifewellness Institute in the navigation bar and also further down the homepage, while visitors can go from Lifewellness to SDSM by clicking on the logo at the bottom of every page.
"Our new website is clean, visually appealing and easy to navigate. Our patients' experience on our site has been greatly improved thanks to Sabrina and her team. We are very happy with the excellent work that Pronto has done."
Consistent Style and Similar Branding Across Both Websites
For the SDSM and Lefewelness teams, it is important that visitors understand that the two websites are part of the same company, The layout and graphics keep the same style across both websites. Prospective clients can browse between the two sites without noticing any distracting changes in style and presentation, leading to a positive user experience.
"Pronto understood what we wanted and laid out our content and images exactly as we wished. Together with their work on our Lifewellness Institute website, we are confident that we now have websites that will convert visitors all across San Diego."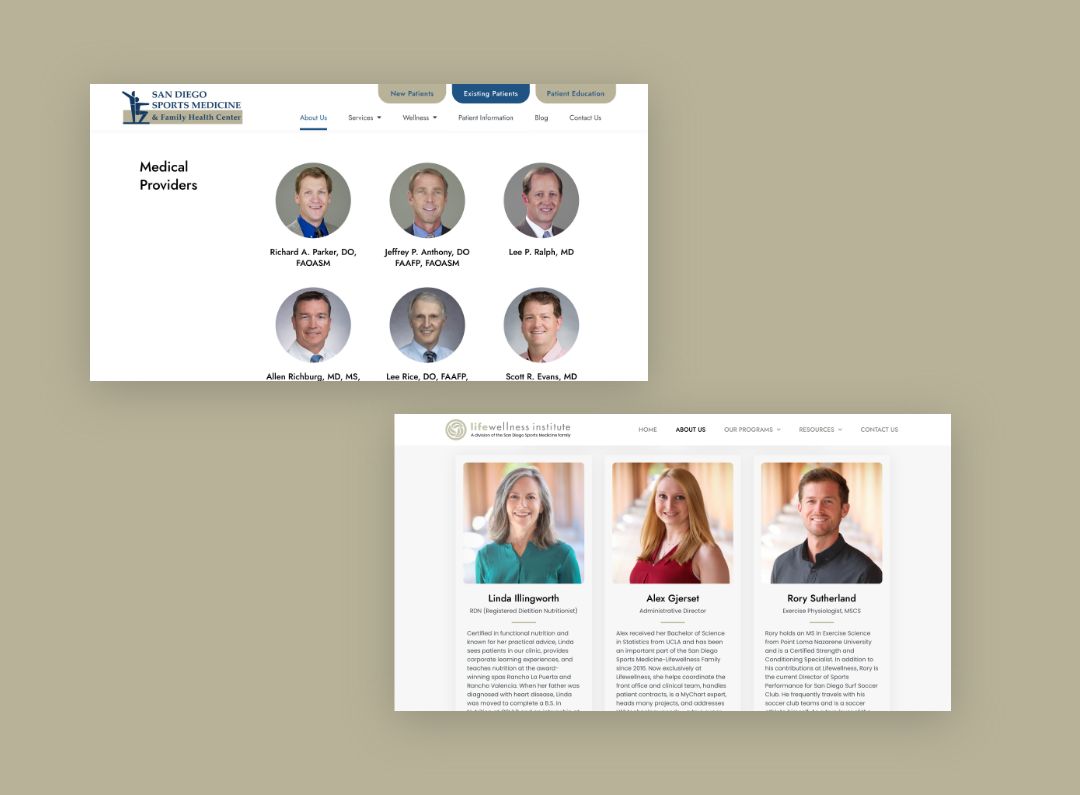 While the two sites are very similar, there are some features that stand out as being a little different.
The 'about us' page and description of services and programs offered show SDSM and LWI have different staff and slightly differing approaches to treatment.
San Diego Sports Medicine asked Pronto to create two websites for them that are simple and easy on the eye, while maintaining a quality user experience. After working with Pronto, they now have websites for both their main company, San Diego Sports Medicine & Family Center, and also for their subsidiary, the Lifewellness Institute, that fully showcase all the companies' services and embodies trust and competence to new and existing patients alike.
Make your healthcare company stand out with a unique WordPress website design.
Reliable WordPress website support services
See other organizations we helped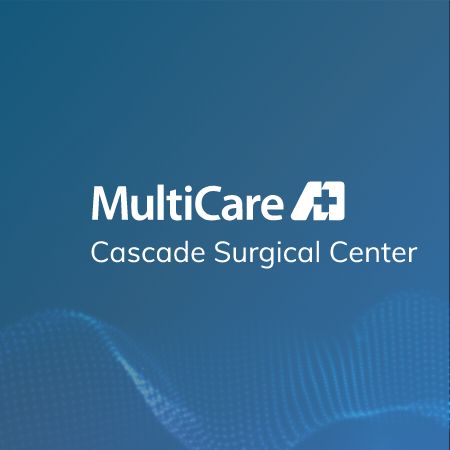 MultiCare Cascade Surgical Center
A Revamped Medical Website Built for Function & Trust