If you want to conquer the vast digital playing field, you need a great website to help you connect with your audiences and make a powerful impact. Here at Pronto Marketing, we can take care of your various digital needs; whether it's website development, digital marketing, or search engine optimization, we have you covered!
For us, our clients' tremendous trust allows us to excel in our endeavors. Because of our incredible clients, we're absolutely excited to share with you fantastic news!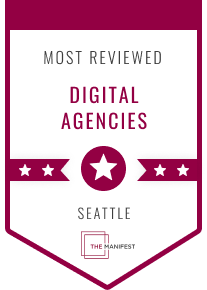 During the first-ever The Manifest Awards, Pronto Marketing was hailed as one of Seattle's 2022 most recommended and reviewed B2B partners for six different categories — design services, digital services, digital marketing, web design, web development, and search engine optimization!
"Our mission is to support SMBs kick their WordPress website into high gear so they can build and grow their online presence. To be recognized as a Clutch leader is a great honor to us. It affirms that we are doing our part in helping our customers stand out from competitors and succeed online." — Tim Kelsey, Managing Director.
Founded by father & son duo — Derek Brown and Cory Brown — Pronto Marketing has grown to what it is today, far from where we started back in 2008. We're honored to serve happy clients with diverse backgrounds and distinct industries, deliver more than 3,6000 websites, and build lasting relationships.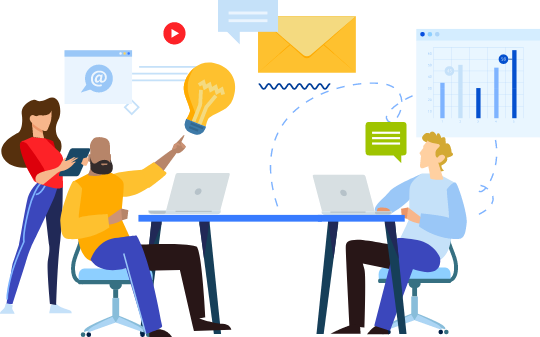 Over the years, we've had the massive pleasure of working with brilliant brands like Four Turnberry Place, 360IT PARTNERS, CTG Insurance, and so much more. Independent business resource platform, The Manifest's curated research takes a deeper dive into the foundation of B2B partnerships and highlights the most trusted vendors that earned stellar reviews throughout the past twelve months.
Thank you so much to everyone who helped make this a reality for us! We're genuinely grateful for all of the opportunities you open for us. The entire Pronto Marketing team is excited to take on 2022 and beyond with you!
At Pronto Marketing, we're always ready to help you create a beautiful WordPress website and deliver marketing that works. Send us a message and tell us more about how we can help you!