You want to build your brand, establish your reputation online, and drive people to your site. Somewhere along the line, someone tells you content marketing is the way to go. They're right. Before we explore the Content Marketing Tips, let's start with the basics.
What is Content Marketing?
Content marketing involves planning, creating, and distributing content designed to reinforce your credibility and get people to trust your brand. This entails regularly giving away valuable tips and recommendations, with little to no salesmanship. 
A hard sell turns people off, especially when site visitors are just looking for answers to their questions. As long as you're producing content relevant to your products or services, you will convince people that you're an expert who wants to help. Hopefully, this will be enough to turn your readers into customers.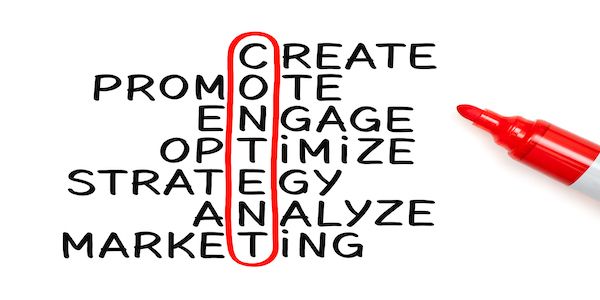 Attract more website visitors with Blog Writing Services by Pronto
What Does Content Marketing Look Like in Practice?
It's hard to imagine sharing relevant content of your products or services that won't make you any bucks. Let's look at an example of how an IT support provider might go about it:
1. Start with Writing a Blog Article
Imagine that Jenny is having problems with Skype, so she googles, "How to fix choppy audio on a Skype call." She arrives at your blog and finds the answer to her question. She's satisfied and leaves your site. 
Jenny leaving your site without buying anything feels like a lost opportunity. Ask yourself this: "The next time she types an IT-related question in Google search and your website is one of the top five results, which result will she click first? Yours!" Even if your site ranks fifth, she trusts that your content will answer her questions, thanks to her previous positive experience with your site.
Now you're asking yourself, "Okay, so she comes to my site often but doesn't buy anything. What do I do now?" If Jenny keeps returning to your website because you have the answers to her problems, she's probably willing to consider paying for a more permanent solution. 
2. Help Your Audience More with an Ebook
To nudge Jenny into taking the next step, create content that is incredibly valuable to someone who needs your product. For example, invite Jenny to download your free eBook entitled 3 Skype Issues That Only IT Experts Can Prevent. Just ask for an email address to send the content to, and you've got yourself a growing list of people who are predisposed to try out your products and services.
You helped Jenny solve her problem, but you also turned her from a reader to a potential customer. Why? Well, because she trusts your authority in your niche.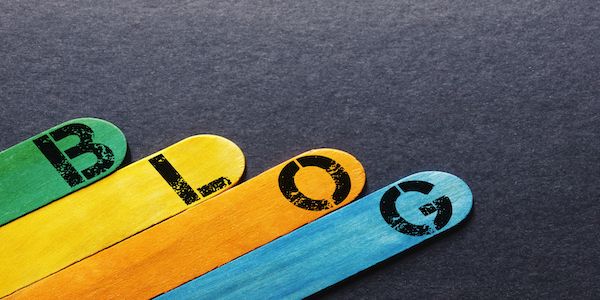 See Why Fresh Content is King and Critical for Your Website and SEO
What are the Benefits of Content Marketing?
Businesses used to put all of their resources into traditional outbound marketing strategies to promote their products, produce leads, and keep them top-of-mind with their target audience. Those traditional channels still have their place, but content marketing has proven to be a more effective and relevant tool. Here's why:
No need to spend on expensive ads

– High-quality content can pre-sell your company's products and services, eliminating the need for costly ads. 

Convert readers into buyers

– Content marketing makes you an authority in your niche. It educates your target audience and turns them into potential customers.

High-quality evergreen content can be used for years

– Paid ads stop working for you once you stop paying for them. A high-quality blog can continue to provide you with leads and revenue long after it's been published.
To succeed in content marketing, take the following steps:
1. Define Your Goals
First, create a content marketing plan that spells everything out — most importantly, clear and measurable goals. Are you looking to build brand awareness? Increase your website traffic? Generate leads? Having clear goals will keep you focused when creating high-quality content for blogs, social media, videos, and more.
After clarifying your goals, make sure you can evaluate your contents' progress with tools like Google Analytics or Moz Pro. Though, beware of vanity metrics. These are metrics that look good on paper, but in reality, say very little about your business's health and growth. 
Examples of vanity metrics include page views, social media followers, and the number of blog subscribers. Why should you be wary of them? Your sales numbers can plummet while your vanity metrics go through the roof. If so, you might as well be spending on paid advertising! Instead, use these metrics:
4 Blog Article Metrics
Website traffic pageviews per target location

Average time on web page

New vs. Returning users

Email/Newsletter opt-ins
3 Ebook Content Metrics
Conversion rate

Qualified leads

Number of deals/clients generated



Pro tip: Post your goal progress somewhere you'll see it every day. On the fridge. Car dashboard. Anywhere that will keep this number at the forefront of your attention.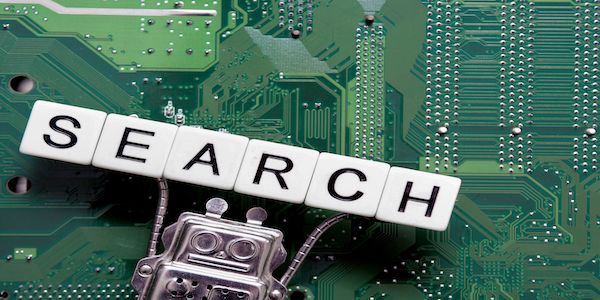 Get a reliable strategy for your business with a custom-made Marketing Blueprint by Pronto
2. Get to Know Your Target Audience
You should know your target audience as well as you know your own family members. What are customers' challenges, problems, and pain points regarding your company's products and services? What questions are they asking, and how frequently are the same questions coming up?
Every time you sit down to write, tape a photo of your favorite customer to your monitor and write like you're trying to help that person. What's even better is to use a buyer persona tool to create a one-page profile of who you want to write for. It will help you create articles, social media posts, or videos to address their questions and challenges.
3. Look for Your Best Marketing Channels
New marketing channels pop up every day. Would the IT provider from our earlier example succeed on TikTok? Probably not. But posting links to their blog on LinkedIn may reach a few dozen new readers. 
Find out which channels work for you by testing each one and comparing the results. Measure how long you spend creating or tweaking content for each channel you use, then use analytics tools to track which of them delivers the most traffic or generates the most leads relative to the time you invested.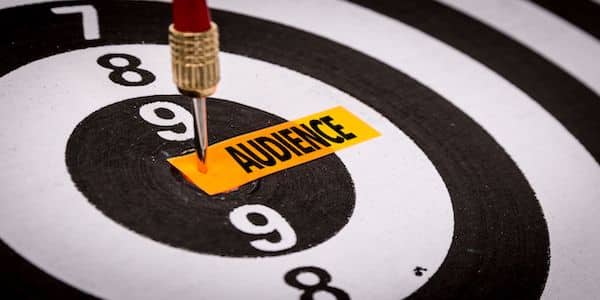 Check out Building a Customer Journey Map of Interactions with Your Company
4. Make Your Content Unique
It's just as important to focus on creating one-of-a-kind content to focus on high-quality content. Not only will creating unique content improve your SEO, but it will also make you stand out from your competitors. Again, content marketing is not just about selling your products, it's about connecting to your audience. Here are some benefits of creating unique content:
People will see you as an industry expert and will more likely do business with you.

It helps generate more traffic for your website.

You're likely to get more shares and comments on social media.

Other blogs will start linking back to your website.
Before writing or designing anything new, spend a solid hour searching for existing content on other sites that solves the same problems you plan to address.
5. Use More Than One Call to Action (CTA)
The main point of content marketing is to get the reader to take action. This is why you should add multiple CTAs to your emails, eBooks, videos, and whatever else you create. CTAs prompt a response from a person like downloading an infographic, signing up for a newsletter, buying a product, or sharing a social media post. 
Using more than one CTA per piece of content gives you more data to inform future content marketing campaigns. Make sure your CTAs do the following:
Create a sense of urgency

Use action words

Make your audience curious
At the very least, we recommend having one CTA halfway down your content and another at the very end.
6. Repurpose Content to Create Consistency
You need to consistently post unique, quality content. It can be time-consuming, especially if you have multiple marketing channels, but if done correctly, the rewards will be worth your time. Instead of brainstorming an idea that will only work as one type of content, come up with the idea that you can easily turn into several types of content.
For example, 3 Skype Issues That Only IT Experts Can Prevent can be a video, an eBook, an infographic, and a podcast. Using the same idea across all those channels is less time-consuming than developing different ideas per channel.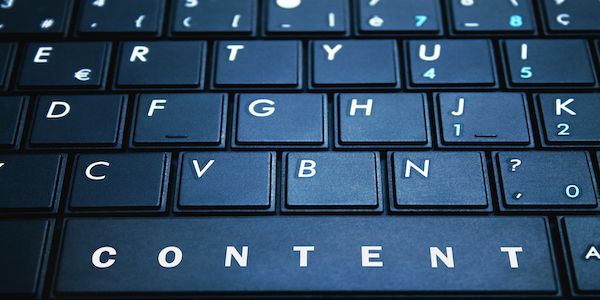 Enhance your web traffic and rankings with SEOpro by Pronto
7. Revisit and Update Older Content
Don't try to boil the ocean or become an online newspaper! View your content and blog posts as living documents that need to get updated and improved over time. This means you can walk before you run too. 
Your first blog posts won't be perfect or have all the bells and whistles. Over time though, you can add more media to your articles, such as videos and infographics. It will send positive signals to Google's search engine algorithm, which rewards fresh content.
It's a Wrap
Starting a content marketing campaign can be overwhelming. These helpful Content Marketing Tips will surely get the ball rolling. You can start small by simply writing blogs and promoting them through email and your social media accounts. From there, you can test and tweak your campaign according to your goals. 
If you want to learn more about content marketing and how it can boost your business, request your free consultation today!