For over 14 years, Pronto Marketing has been providing stellar customer service and top-notch solutions for businesses. Throughout the years, the support of our clients has kept us going and growing. It's because of them that we celebrate this fantastic recognition today.
During the inaugural The Manifest Company Awards, Pronto Marketing was officially named as one of the best recommended and reviewed B2B leaders! Our team was given recognition as a trusted partner in the Philippines' digital marketing and web development space this 2022!
"Our mission is to support SMBs kick their WordPress website into high gear so they can build and grow their online presence. To be recognized as a leader by The Manifest is a great honor to us. It affirms that we are doing our part in helping our customers stand out from competitors and succeed online." — Tim Kelsey, Managing Director of Pronto Marketing
To honor this moment, we're going to take a look at how it all started for us and thank everyone who has become a part of our journey. When our founders — father and son, Derek and Cory Brown — started this company, they wanted to provide cost-effective marketing and development services to companies that want to scale.
Over the years, our team has delivered more than 3,600 fully-functioning websites to clients from 50 different states and 15 countries.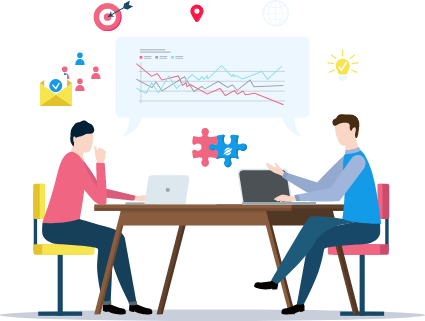 Their success and satisfaction helped us unlock this recognition from The Manifest, a business blog platform from Washington DC. For their first-ever company awards, the platform spotlights the top B2B companies that earned the highest number of stellar reviews and invaluable recommendations over the past year.
We are grateful to all our clients, especially those who graciously took the time to review us. This award is dedicated to all of you. We hope to discover more opportunities with you moving forward.
Interested to get to know us more? Schedule a free consultation with Pronto Marketing and let's find out if we're the best fit for you.
Thank you so much to everyone who helped make this a reality for us! We're genuinely grateful for all of the opportunities you open for us. The entire Pronto Marketing team is excited to take on 2022 and beyond with you!
At Pronto Marketing, we're always ready to help you create a beautiful WordPress website and deliver marketing that works. Send us a message and tell us more about how we can help you!