Long Island-based company Healthy IT approached Pronto to increase their online presence and generate more organic traffic with keyword optimization and a clear SEO strategy.
Improvement in
Google Rankings
Increase in
Organic Traffic
Number of Top Ten Ranking Keywords on Google
Healthy IT is an MSP that provides managed IT, disaster recovery planning, and data backup services. They also provide VoIP, HaaS, desktop support, server support, cloud hosting solutions, cybersecurity solutions and virtualization.
Poor Google Search Rankings Cause Low Traffic
Healthy IT were aware of who their target audience were, as they were primarily focused on the dental and healthcare industry in Long Island and the surrounding area. However they were struggling to attract visitors to their website, so they signed up for our
blogging
and
SEO services
to help boost their rankings and generate more traffic.
"I wanted to step up our online presence, and to do so I knew I needed to improve our SEO and drive more relevant traffic to our site. Pronto Marketing was recommended as one of the top website managers, so we decided to create our site with them and have them manage any ongoing requests and edits."
Keyword Research and SEO optimization to Reach Target Audience
In 2021, Healthy IT decided to branch out from their target market to businesses outside of the healthcare industry, including law firms and other small businesses.
In order to appeal to these new potential clients, the Pronto team tailored some of Healthy IT's service pages to match their target markets. Paulo, our Marketing Account Manager and SEO specialists worked closely with Healthy IT to figure out the best strategy to reach these new audiences. 
We provided Healthy IT with clear guidance on what content to generate, and made sure they had service pages that are specific to their target audience – one for dental and healthcare practices, one for legal practices and another one for small businesses that fall outside of the other categories. 
A clear link building plan helped ensure that each of these service pages would rank highly for their relevant target keywords. Starting off with making sure the website was ranking firmly within the top 10 for existing location pages, we then moved on to building links to new pages created for the new target markets.
"Paulo is extremely knowledgeable in his field, he goes out of his way to give me advice, detailed statistics, and look up information that he isn't 100% sure on. Truly, he is a pleasure to work with."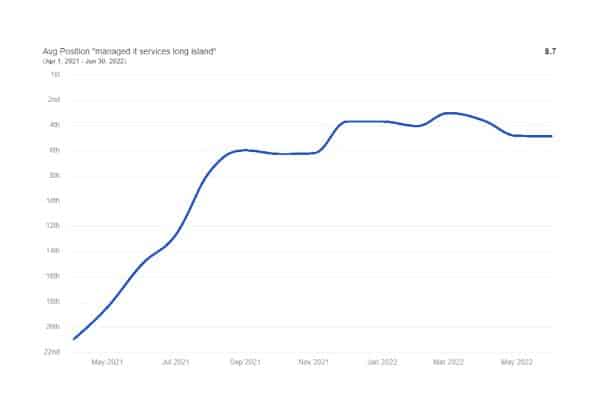 Target keyword: managed it services long island
Link building campaign start: Apr. 2021
Ranking at campaign start: 20th
Current ranking: 4th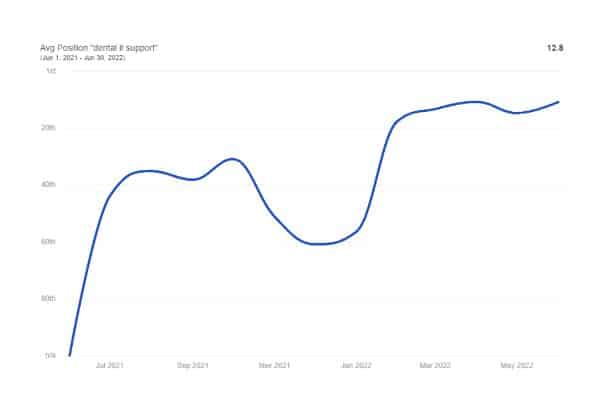 Target keyword: dental it support
Link building campaign start: Jul. 2021
Ranking at campaign start: below 100th
Current ranking: 10th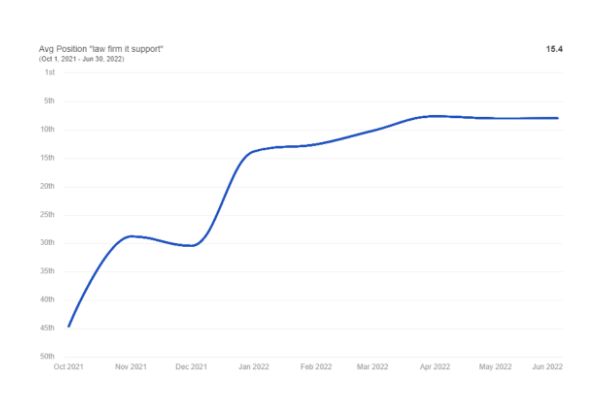 Target keyword: law firm it support
Link building campaign start: Oct. 2021
Ranking at campaign start: 45th
Current ranking: 9th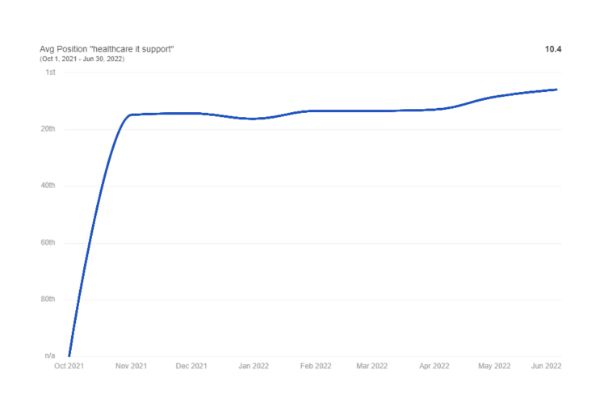 Target keyword: healthcare it support
Link building campaign start: Oct. 2021
Ranking at campaign start: 100th
Current ranking: 5th
June 2020 saw a conversion spike at above 60 clients, over double what Brown & Dahan was producing the year prior
The dramatic improvement in ranking helped increase the site's impressions on Google Search in addition to overall organic traffic.
A Sustained Increase In Site Visits
Very soon after the link building campaign began, the majority of Healthy IT's target keywords steadily rose to rank in the top 10 within 3 months of starting.
The targeted keyword campaign saw an impressive overall improvement of over 3000 in rankings on Google, and the number of impressions (the number of times users or potential users have seen your link on Google Search console) from US rose to 20,000:
"Every month the organic traffic to our site has increased, the clicks to our site has increased, and our keywords have moved up in positions on Google, with a few being in the first spots on the first page."
Before contacting Pronto, Healthy IT had extremely low traffic and was experiencing problems reaching their target audience. Thanks to their new advanced SEO link building strategy developed in collaboration with Pronto, they now rank in the top ten for many specific keywords, with a massive increase in impressions and traffic, making them far more competitive in their target markets and local area.
See our Marketing Services
Increase your company's visibility online and convert new leads
Get your business on page one of Google Search results
See Other companies we helped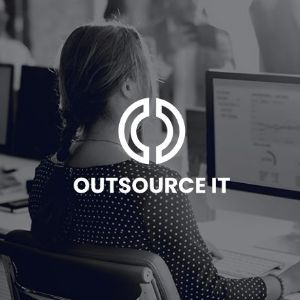 Needing a boost in web traffic and qualified leads, outsourceIT approached Pronto to renew their SEO strategy to elevate overall conversion in the Washington DC and Charlotte areas.