Reinforcing Strong Customer Service Through a High-Functioning Website
Founded in 1978 in Grand Blanc, Michigan, CTG Insurance focuses on providing coverage and consulting services for churches, nonprofits, and other human service organizations.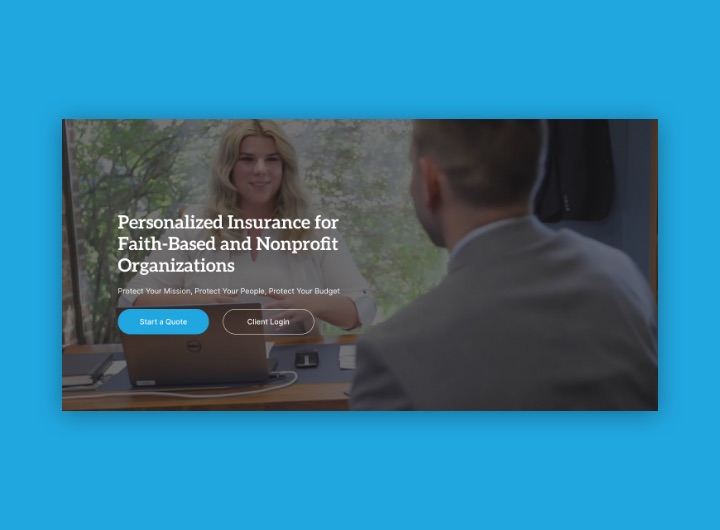 Videos are a great way for businesses to offer a personal touch to their web presence and ultimately pitch to the client. By embedding a short clip on CTG Insurance's homepage, visitors now have an immediate opportunity to peek inside the office and see the CTG team in action. The idea is to set the tone early by imposing a friendly visitor environment from the get-go.
Pronto Marketing took over the development phase of our website as the previous agencies we hired delivered results that weren't at par with our expectations."
For insurance firms, determining the right coverage for their clients can be a challenge. CTG Insurance addresses this hurdle by following a three-step process that starts with learning about the client's unique needs, goals, and risks. To ease this important first step, we worked with the CTG team to build a "Start a Quote" page, which allows interested visitors to provide their details quickly and easily.
The Pronto team was familiar with StoryBrand and its CEO Donald Miller, our creative inspiration. We first relayed that to their team along with our expectations, design plans, and concepts."
A Journey-Driven Approach
Website visitors likely don't know the industry, products, or services the way the business owner does. That's why it's important to offer clear messaging to lead the customer toward a solution. We worked with CTG Insurance to visualize their three-step approach to becoming a customer and capped it off with a "Get Started" button to activate potential clients.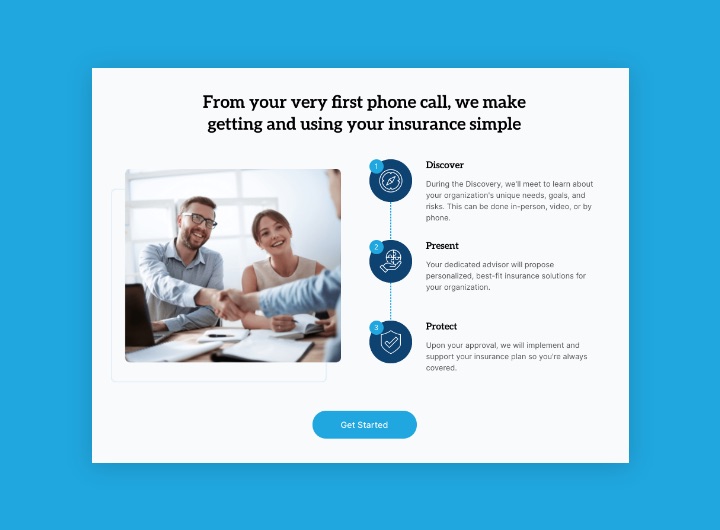 CTG Insurance vows to offer a comfortable and personalized experience for its clients, and a strong service record shows they have been able to abide by that promise. Upon approaching Pronto, the CTG team wanted to apply this same experience to its website visitors. By adding an introductory video along with journey-driven designs, CTG Insurance now has a website that matches its customer service ethos.
Make your business stand out with a unique WordPress website design
Reliable WordPress website support services
See Other companies we helped