ISP Develops Marketing Strategy and Website with Growth Connect & Pronto Marketing
New Internet Service Provider (ISP) DTS FIBER provides high-speed internet access to homes and businesses in Nevada. Their parent company Digital Technology Solutions, is an established managed IT services provider, and a new ISP venture allows them to add optical fiber infrastructure to their offerings.
As a new venture, DTS FIBER started with a blank slate. They needed to define their corporate identity, branding, marketing strategy, and online presence. For this, they hired Sofiane Morouche, a fractional CMO through our sister company Growth Connect.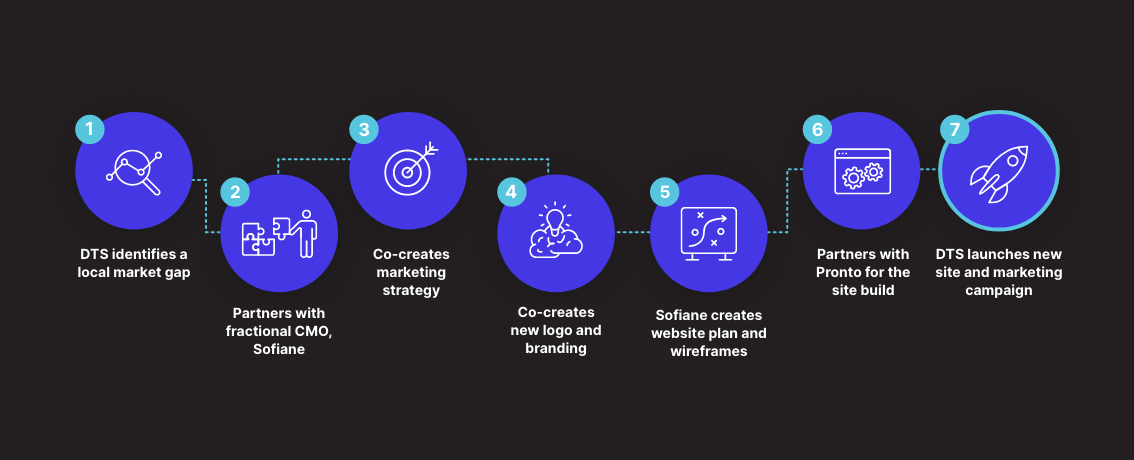 Shaping DTS FIBER's Story of Serving an Underserved Market
DTS Inc. has been an MSP serving Nevada for over 20 years. As an established and trusted service provider among locals, DTS caught wind of a glaring need in Douglas County — high-speed internet access.
The Nevada-based MSP wanted to bring an underserved market to standard, and so DTS branched out and developed its own high-speed, fiber-optic internet infrastructure for county residents. Jonathan Young, founder and CEO of DTS Fiber knew he needed to start his new venture with a bang. As such, he worked with Sofiane to flesh out his marketing strategy, brand identity, and story in the community.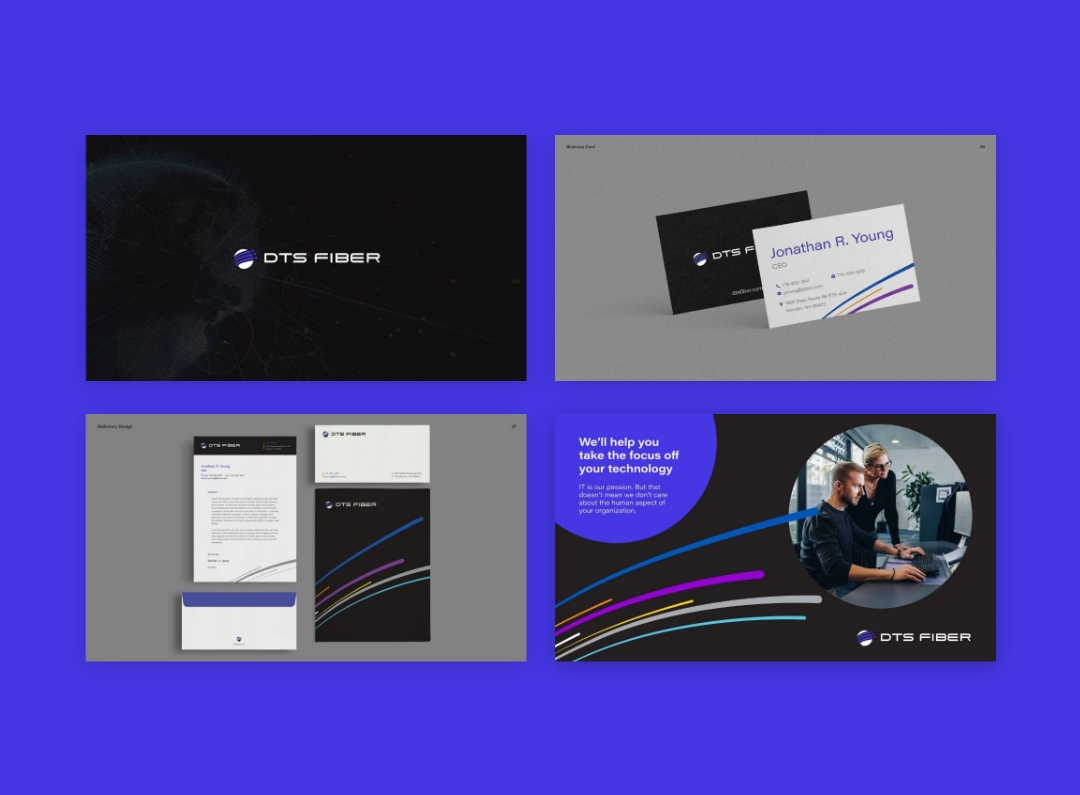 A New Brand Built From the Ground Up
With a company story now established, Growth Connect developed a brand identity that speaks to the residents DTS FIBER serves.
Unique logos, color schemes, and brand guidelines were mocked up and approved, allowing web development to start.
With our brand and marketing strategy in place, we now feel very comfortable going to market in Douglas County and leveling up our local presence online."
Website Development with Pronto Marketing
With a marketing strategy and brand guidelines in place, Sofiane worked with our website design team to develop DTS FIBER's new site.
Our WordPress developers leveraged a marketing blueprint and brought DTS FIBER to life online, adding handy features to enable conversions, onboarding, and a streamlined user experience.
Here are a couple of our custom-built tools: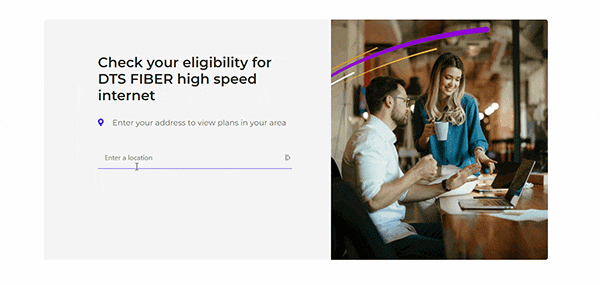 Eligibility Form to Engage Qualified Prospects
A custom form was added to engage qualified prospects by establishing their eligibility from the get-go.
Our developers enabled this feature by manually mapping GPS coordinates that were within DTS FIBER's service area.
Creating a Simple but Effective Way to Onboard Clients
With an independent CRM and billing system still in the works, our developers created an onboarding page with a Gravity Form to take on new clients immediately. The form allows visitors to select their service of choice, order add-ons, and schedule installation times.
From conception to launch, everything went smoothly, and we appreciate the expert work performed by Sofiane and the Growth Connect team."
DTS FIBER saw a service gap in Douglas County, Nevada, and needed a strong go-to-market strategy for an impactful launch in the community.

By working with Sofiane at Growth Connect, the ISP firm established its entire brand and marketing strategy before engaging in a Pronto-powered website build.
Make your business stand out with a unique WordPress website design
Increase visibility online and convert new leads with our multi-channel marketing services
See Other companies we helped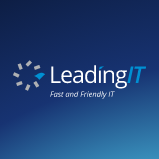 Establishing Trust While Driving Lead Conversion