The Strategic Evolution of the MIS Solutions Website: Leading the Way for MSPs
MIS Solutions has been serving clients since 1995. As a family-owned business led by the dynamic duo, Lliam and Jennifer Holmes, MIS has been a beacon of IT excellence and thought leadership in Atlanta.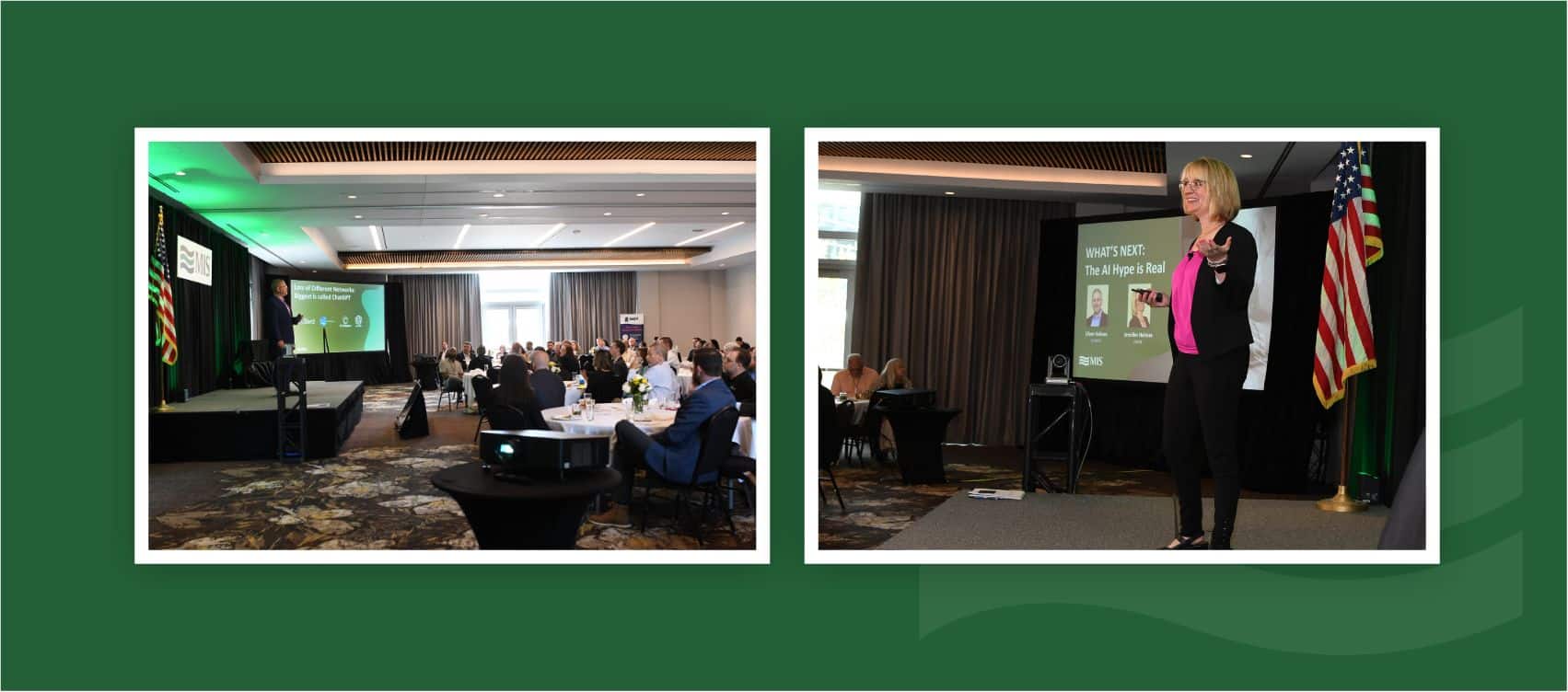 Navigating the Complexities of a Competitive Digital Landscape
MIS Solutions, despite its longstanding reputation and expertise, faced several challenges, the same ones that the vast majority of MSPs share:
Differentiation in a Saturated Market
In the bustling MSP industry of Atlanta, MIS Solutions grappled with carving out a distinct identity. The challenge wasn't just about being different; it was about being memorable and resonating with potential clients.
While the website attracted visitors, turning them into potential consultations was a hurdle. The site lacked the compelling elements to engage and convert these visitors effectively.
MIS Solutions had a wealth of content at their disposal – case studies, videos, testimonials. However, these valuable assets were buried, not showcased in a manner that highlighted the company's success stories and client satisfaction.
Traffic and Engagement Concerns
Many of the site's pages were light on content, leading to reduced visitor engagement and lower search engine rankings. This generic approach meant missed opportunities in attracting organic traffic.
MIS Solutions needed clarity about which pages or offerings could spark interest. They possessed the tools but required a more defined path.
Central to these challenges was not an absence, but rather a sprawling strategy that needed to be reined in. MIS Solutions had the potential and resources; they just needed the right direction to effectively traverse the intricate digital landscape.
Growth Connect's Blueprint for MIS Solutions
MIS Solutions partnered with Growth Connect. Under the leadership of Scott Pressimone,
a Fractional CMO at Growth Connect, a comprehensive 4,000-word marketing blueprint was crafted over 30 days.
This blueprint became the foundation for the entire project, ensuring that the website transformation was not just about aesthetics but about aligning with MIS Solutions' business goals and vision.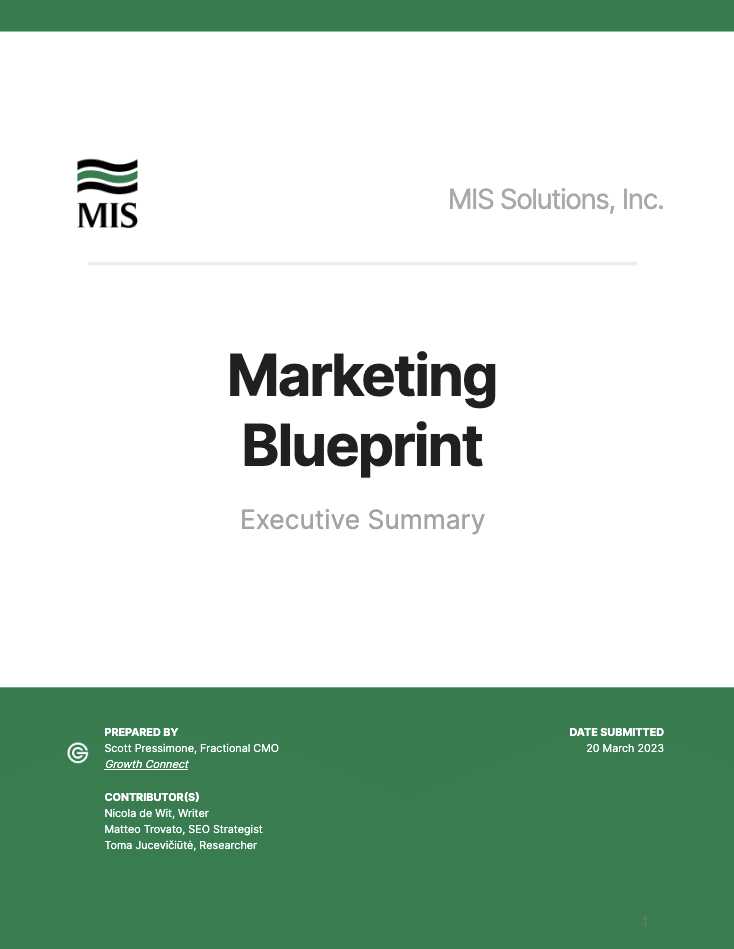 Strategy-Driven Transformation
With the blueprint from Growth Connect in hand, MIS Solutions was equipped with a clear strategy and an execution partner to get it done.

From identifying the ideal audience to conducting competitor analysis, Growth Connect laid the groundwork. The brand messaging, inspired by Donald Millar's StoryBrand framework, positioned MIS as the technology guide for businesses.

With SEO research, sitemap creation, and website wireframing, the stage was set for a website redesign.
"Working with Growth Connect to develop the comprehensive marketing blueprint was truly an eye-opener for us at MIS Solutions. Their strategic insights and meticulous planning provided us with a clear roadmap for our digital transformation."
Bringing the MIS Vision to Life with Pronto Marketing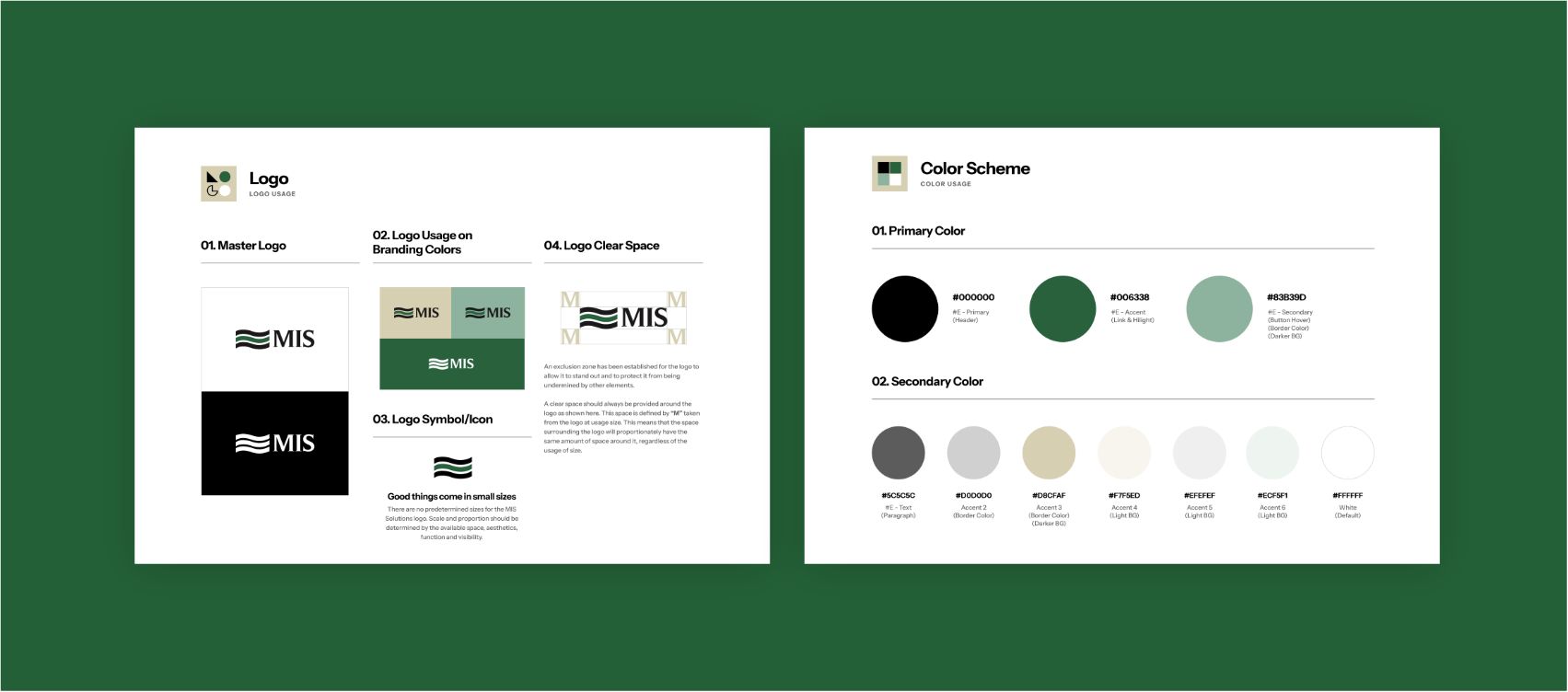 Pronto Marketing, armed with the strategy and concepts from Growth Connect, took charge of the website redesign. The focus was on showcasing the people-centric approach of MIS, highlighting the brand personality through personal letters and videos, and ensuring radical transparency with a detailed pricing page and extensive FAQ.

The site also boasts of social proof through case studies, testimonials, and awards.

Have a look at these highlight website features that Pronto helped bring to life: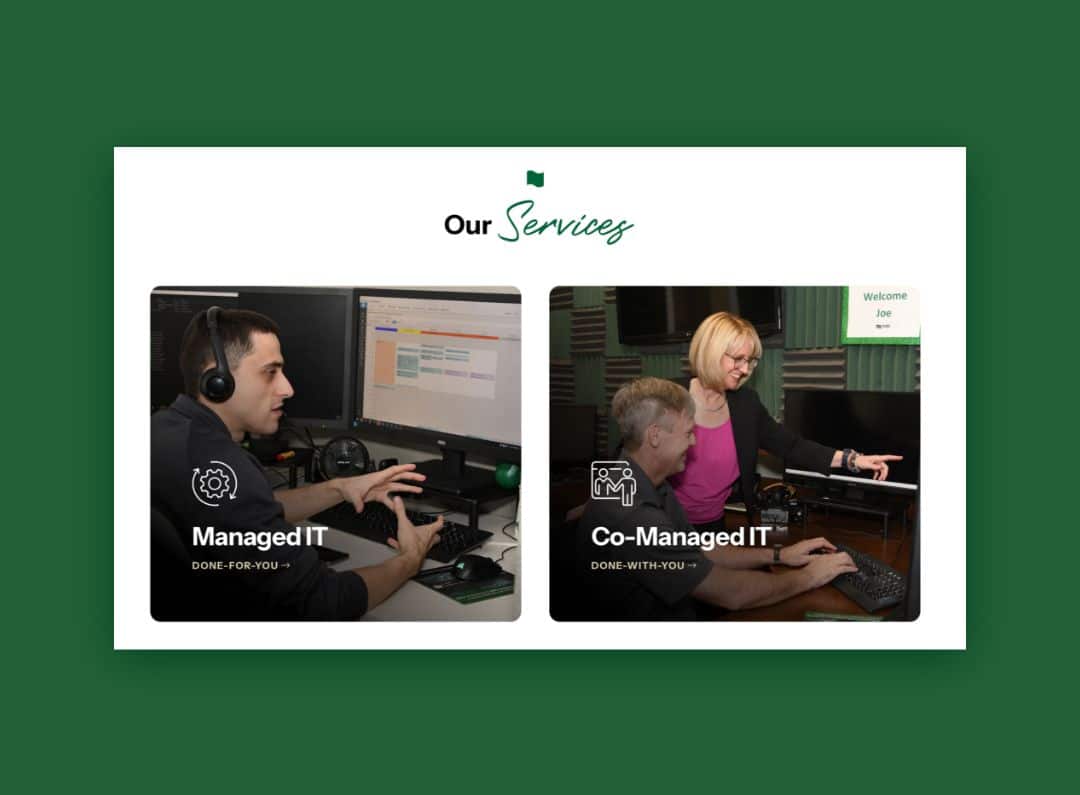 People-Focused Photography
The MIS Solutions website prominently features professional shots of the team, capturing the essence of their close-knit, family-owned business.

This approach not only humanizes the brand but also fosters trust by allowing potential clients to see the faces behind the services. It emphasizes the local, Atlanta-based touch that MIS Solutions is proud of.
Personal messages from the owners, Jennifer and Lliam, are strategically placed throughout the site, speaking directly to visitors. Additionally, the discovery call page features a heartfelt video message from Jennifer.
These personal touches make the brand more relatable, emphasizing the hands-on approach of the active owners and their commitment to client success.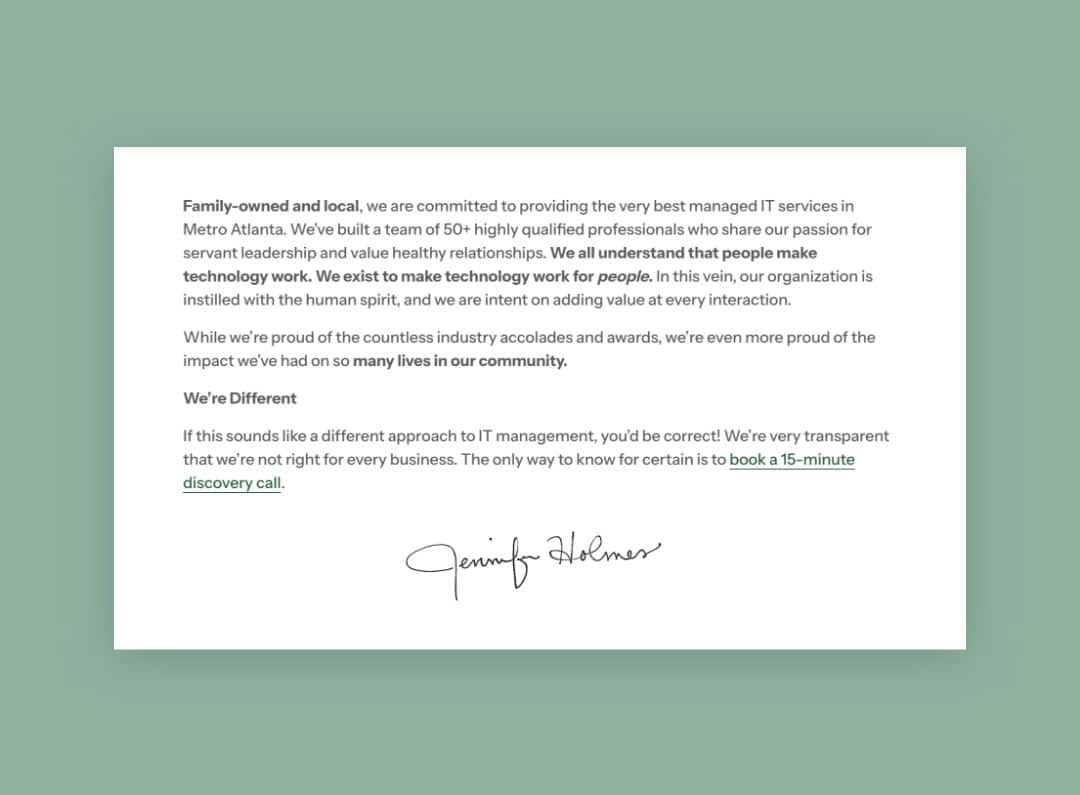 The website boasts a detailed pricing page that sets clear expectations about the cost and value of services. An extensive FAQ section addresses common queries, reflecting the "They Ask, You Answer" methodology.
By being upfront about pricing and addressing potential questions head-on, MIS Solutions builds trust and reduces potential barriers to engagement.
The site is rich with testimonials from satisfied clients, detailed case studies showcasing successful projects, and a collection of awards and recognitions. It also integrates positive reviews from platforms like Google and Clutch.
This plethora of social proof reinforces the credibility of MIS Solutions, assuring potential clients of the high-quality service they can expect.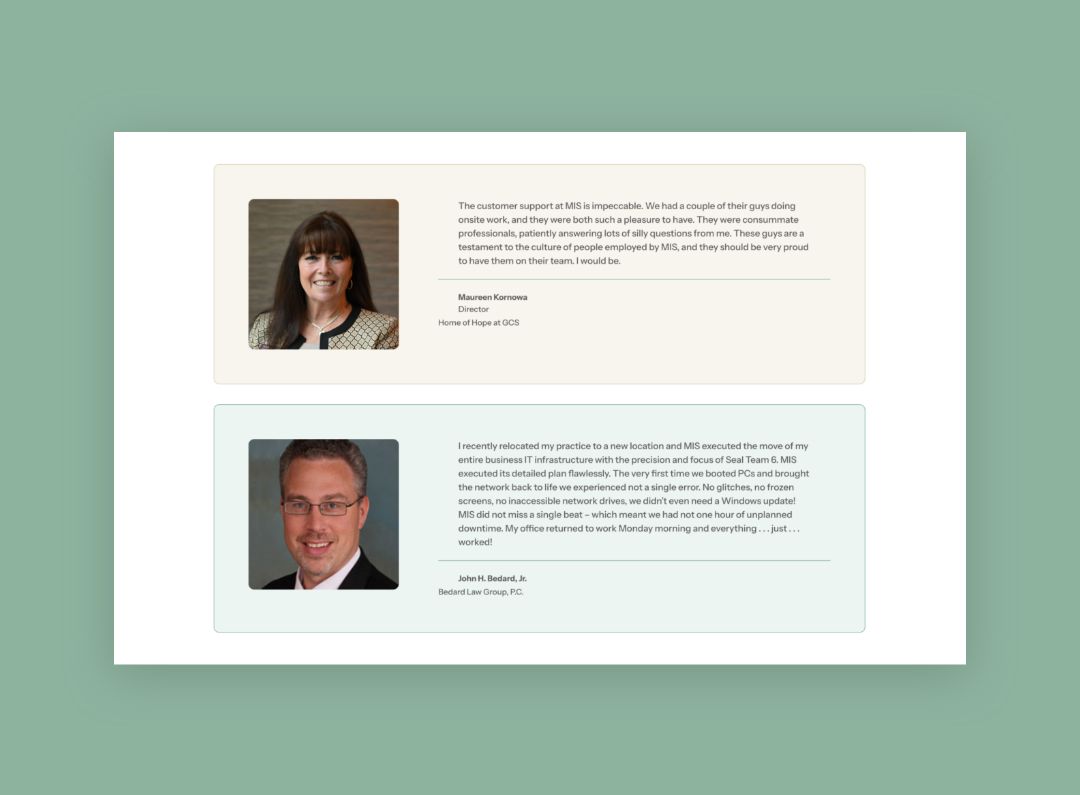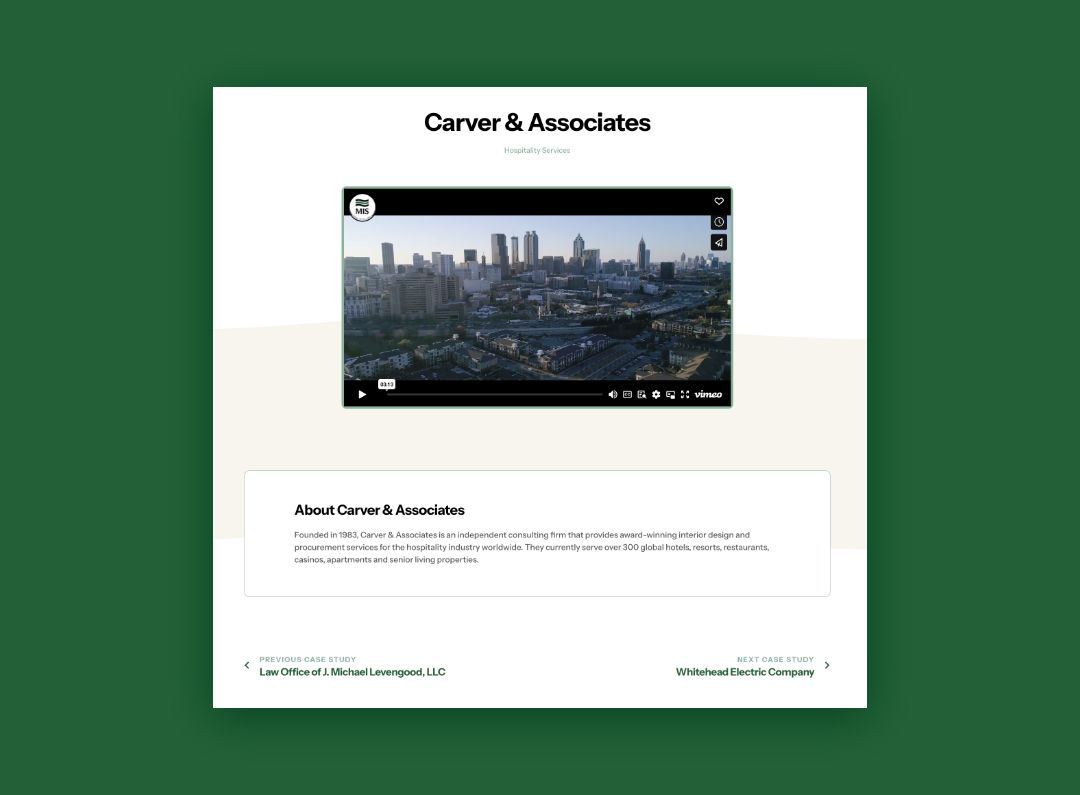 The website features easy-to-manage sections like FAQs, Case Studies, Testimonials, and Employee Bios, making content updates straightforward and efficient.
These custom sections not only enhance the user experience by organizing information effectively but also streamline backend management for the MIS team.
A Dynamic and Evolving Website Structure
Gone are the days when the MIS Solutions website was a static entity, merely existing without significant updates. Today, the website is an active component of their ongoing marketing campaigns. The structure of the site has been meticulously crafted to support this dynamic approach. 
Instead of a rigid framework, the website now allows for seamless additions of case studies, testimonials, and answers to client questions. This adaptability is not just for the sake of flexibility; it's a strategic move. 
As MIS Solutions runs campaigns to gather more testimonials, address client queries, and showcase their successes, the website is equipped to accommodate and showcase these updates.
The result? A website that doesn't just inform but evolves, grows, and actively supports MIS Solutions' commitment to excellence and proactive engagement with their clients – a gold-standard showcase for MSP businesses at large.
"The journey of revamping our website was made seamless with Growth Connect. Their expertise, combined with Pronto Marketing's execution, has given us a website we're truly proud of. It's not just about aesthetics; it's about the strategy, the user experience, and the message we want to convey."
The transformation of the MIS Solutions website is more than just a design overhaul; it's a strategic repositioning. By recognizing the website's potential as a powerful marketing tool and investing in its transformation with the guidance of Growth Connect, MIS Solutions has set a benchmark for MSPs.
It's a clear message to the industry: to be among the top, one must think, plan, and execute like the top.
Do you need a strategy? Growth Connect's fractional CMOs can help!
Make your business stand out with a unique WordPress website design
Increase visibility online and convert new leads with our multi-channel marketing services
See Other companies we helped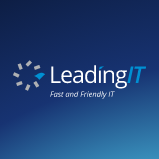 Establishing Trust While Driving Lead Conversion