Creating a Service-Focused Website
Patel Plastic Surgery is an aesthetic services practice which operates in Atlanta and surrounding areas in Georgia. Dr. Nirav Patel specializes in aesthetic surgery of the breast, facial rejuvenation, oculoplastic surgery, and body contouring.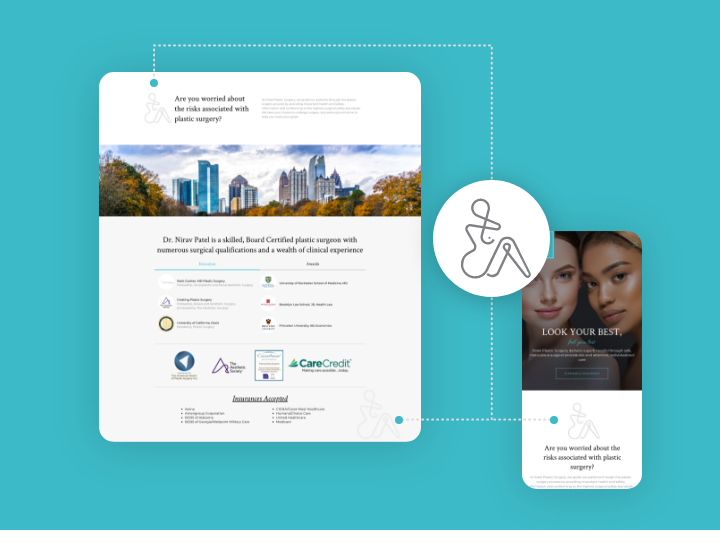 The sleek paper clip logo exemplifies the elegant and high-quality work Patel Plastic Surgery provides for its clients. A showcase of this logo throughout the website offers visitors a consistent brand image that encourages confidence from prospective clients.
"We take a lot of pride in our logo. It's very much a part of our identity. When people think of Patel Plastic Surgery, we want them to think 'quality.' Pronto did a great job in expanding the use of our logo and brand image throughout our website."
Eight awards and six education degrees speak to quality. It exudes the trust and reliability needed to show that clients are in good, steady hands — especially in the medical field. By adding these accolades to Patel Plastic Surgery's home page, web visitors can now get an experience akin to seeing framed achievements hanging in a doctor's office.
"I come from a family of surgeons. My education and accomplishments led me to where I am today. By showing clients my credentials, I'm sharing my journey and commitment to good work. To add this on the Patel Plastic Surgery website was just one of many proactive ideas Pronto brought to the table."
Cosmetic surgery comes at a high cost. Offering clients trustworthy payment and insurance options is essential in breaking down the barrier between a 'yes' and a 'no.' Patel Plastic Surgery has partnered with CareCredit and CosmetAssure, two extremely credible payment assistance/insurance companies in the field. As a key selling point, it was important to share these options on each page.
Patel Plastic Surgery needed a rebrand, and revamping the website was the perfect way to do it. We took the hard-earned existing ingredients and reworked them into a very intentional brand image. It was imperative to showcase Patel Plastic Surgery as a beautiful and long-lasting solution for its clients.
Make your business stand out with a unique WordPress website design
Reliable WordPress website support services
See Other companies we helped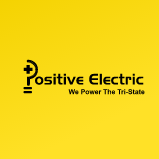 Building a powerful brand identity