Background
Right Click is an IT consulting firm that's based in Orange County. The services they offer manage all aspects of business technology, including managed IT, Microsoft Cloud, cybersecurity, and other critical IT support.
The Project: SEO-Optimized Industry Pages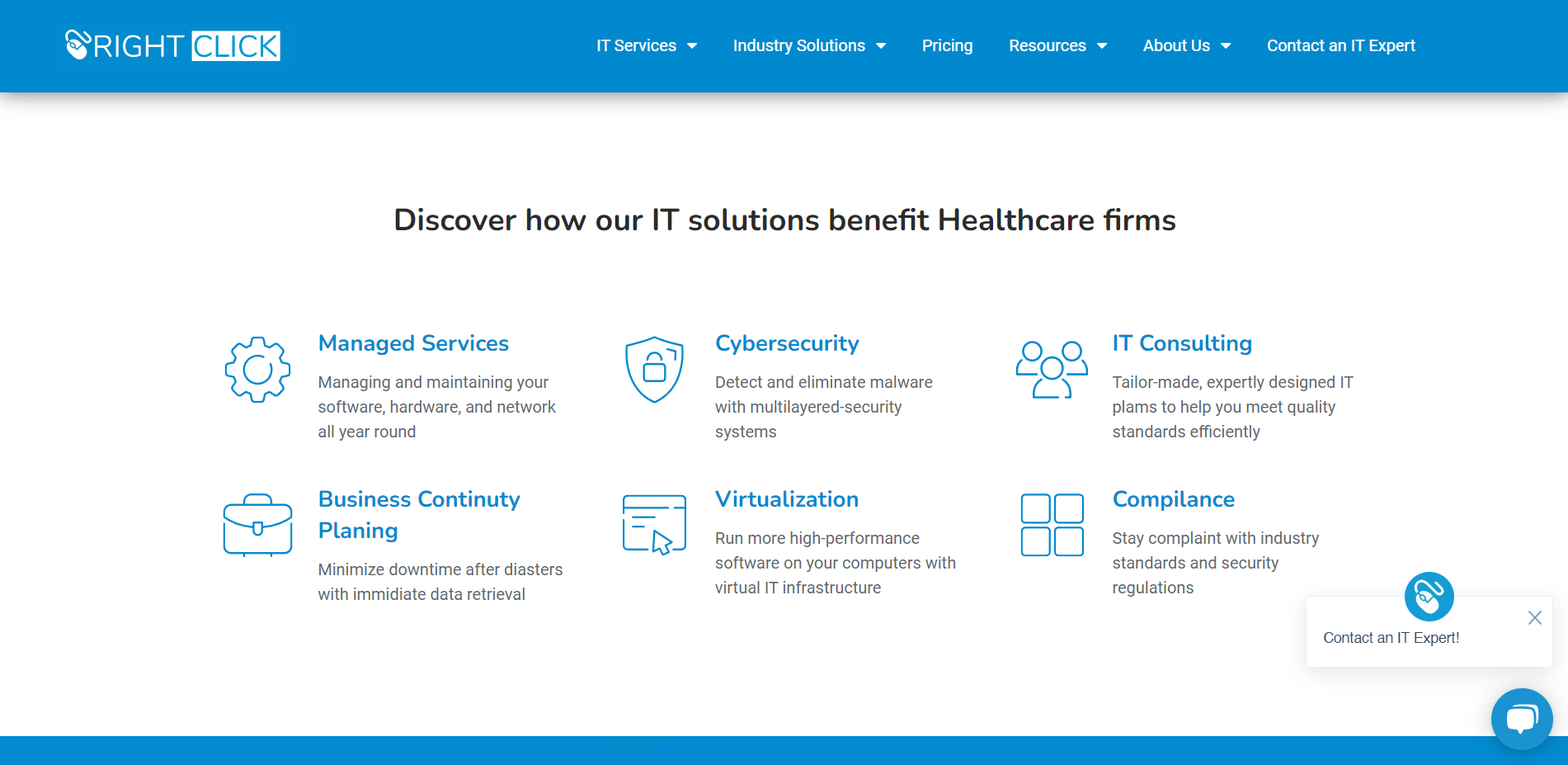 Right Click needed SEO-optimized industry pages that speak to both website visitors and to search engine algorithms.
To stick a taller pole in a competitive California marketplace, Right Click wanted to expand their industry presence on their website — a move that would both showcase specific industry experience and target SEO ranking opportunities.
An email to Pronto Support got the project started:
The Website Update Request
Hello,
"We are in need of six new industry pages for our website. Can we add the following pages to our site?
https://www.rclick.com/entertainment/

https://www.rclick.com/finance-banking/

https://www.rclick.com/healthcare/

https://www.rclick.com/nonprofit-organizations/

https://www.rclick.com/legal/

https://www.rclick.com/jewelry/
Please use our existing industry pages as a reference — https://www.rclick.com/commercial-real-estate/
Thank you!"
Pro tip: To take the guesswork out of the production process, include as many relevant examples and resources as possible. This can include existing web pages, or even examples from other sites that you like.
Project Breakdown: Clear Instructions Lead to a Swift Result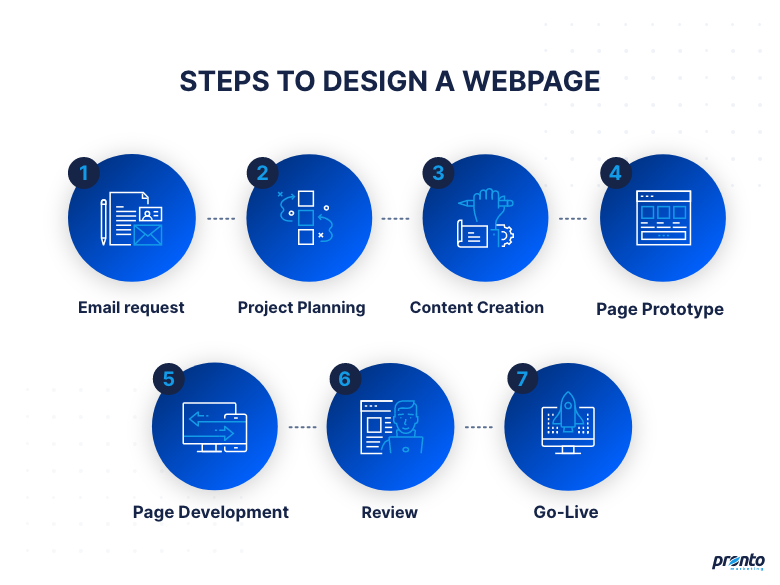 With a handful of industry pages already on their site, Right Click came in with a general design template as well as reference links for their desired content. 
Our support team took the IT firm's prepared elements and went to work on six design mockups for the following industries:
Entertainment

Financial

Health & Wellness

Non-Profit

Legal

Jewelry
While new designs were in motion our editorial team drafted SEO-optimized content for each respective industry page. Once done, we reviewed each mockup with Right Click to ensure that the layouts were consistent across all pages and that the content was representative of their needs.
The client reviewed the mockups and approved them immediately without any further adjustments.
Demo pages were finished just five business days later and were also reviewed with Right Click, resulting in a few minor edits to some of the page's subheading, title tags, and meta descriptions.
Following the final changes, Right Click gave the final go-ahead to launch them on the website.
Project Outcome & Next Steps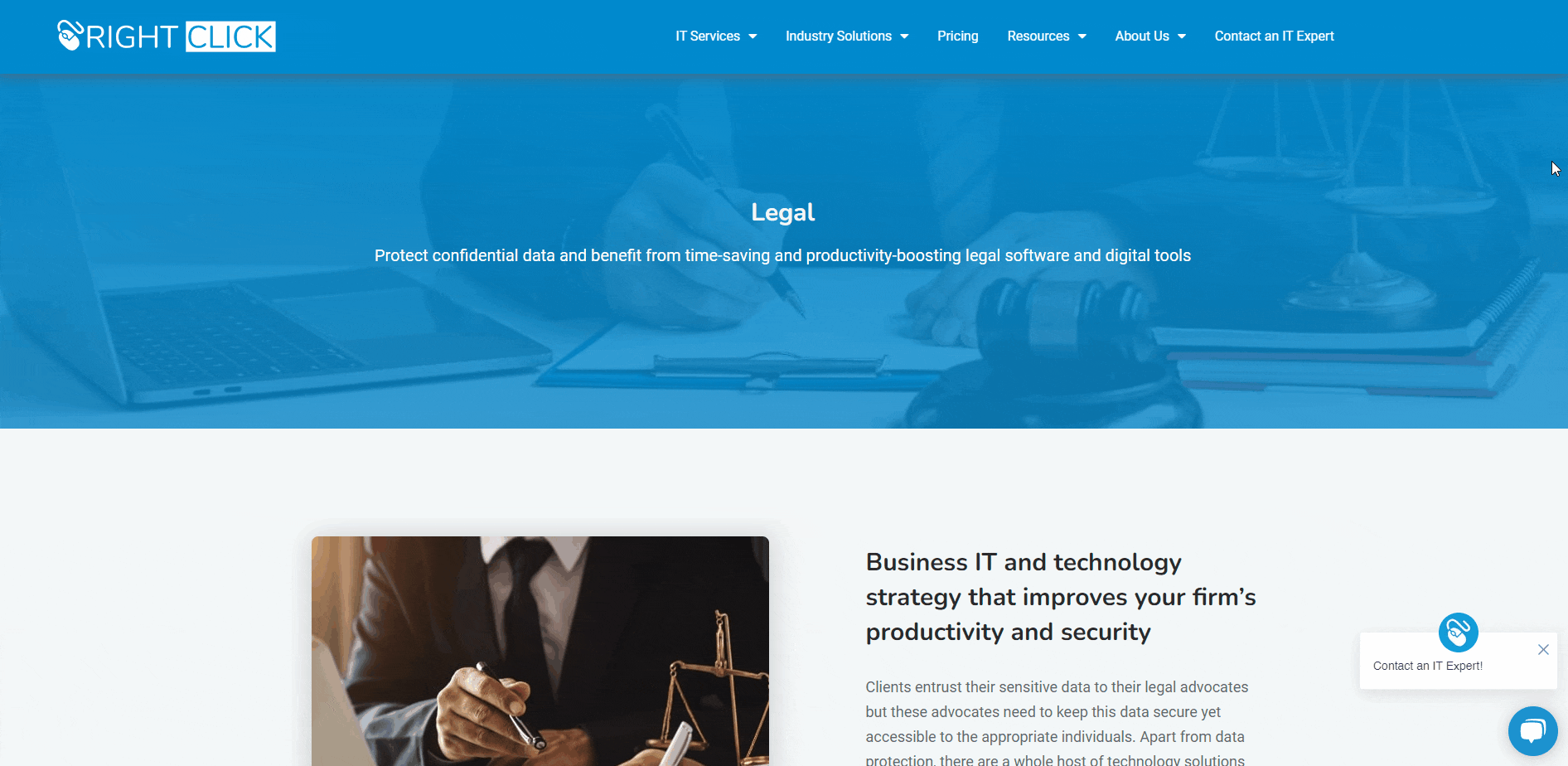 In just over a month's time, Right Click published six new industry pages with unique images and content. 
SEO is important for any business that's operating in a competitive market, and for Right Click, they identified an opportunity to rank for relevant keywords with new industry pages. 
Pronto Support was able to bring this vision to life by working with the IT firm's existing assets and content references. Our expertise led to a swift production process that now puts Right Click in a position to drive more traffic to their website.
"These look great. I have reviewed the SEO for each page, and I see no negative changes. You can go ahead and publish these, thanks!"  — Isabel Thiessen, Marketing Administrator.

Pronto's WordPress Support team can help you create your own industry pages, or complete any other website edits or projects you have in mind — all for one monthly fee! 
Request a free consultation, or if you're already a client – submit your support request here.