If you're a business owner who wants to carve out a marketing niche by providing quality and unique content that engages and informs, publishing an eBook is one of the most powerful marketing tools in your toolbox.
"But what do I stand to gain by investing all that time and effort into writing an eBook that I'm just going to give away?"
It's a valid question, and one we can answer with measureable benefits. Providing customers with free downloadable content has become an invaluable tool for accomplishing two goals. First, it's an excellent way to establish your business as a reliable source of expert information.
Second, requiring contact information in exchange for downloading your "free" eBook is a foolproof way to generate more leads. But if you focus only on what an eBook can do for you, you're not going to get a lot of downloads.
eBooks need to be just as valuable for readers as they are for business owners. Readers give up very little (an email address) for insight into both how the industry works and how your business works. As such, maximizing the potential of your eBook campaigns means you need to take full advantage of all their benefits:
They are instantaneous

With eBooks, customers can conveniently download first-hand information about your business regardless of their geographical location or what time of day it is. You can literally generate leads and educate prospects as you sleep.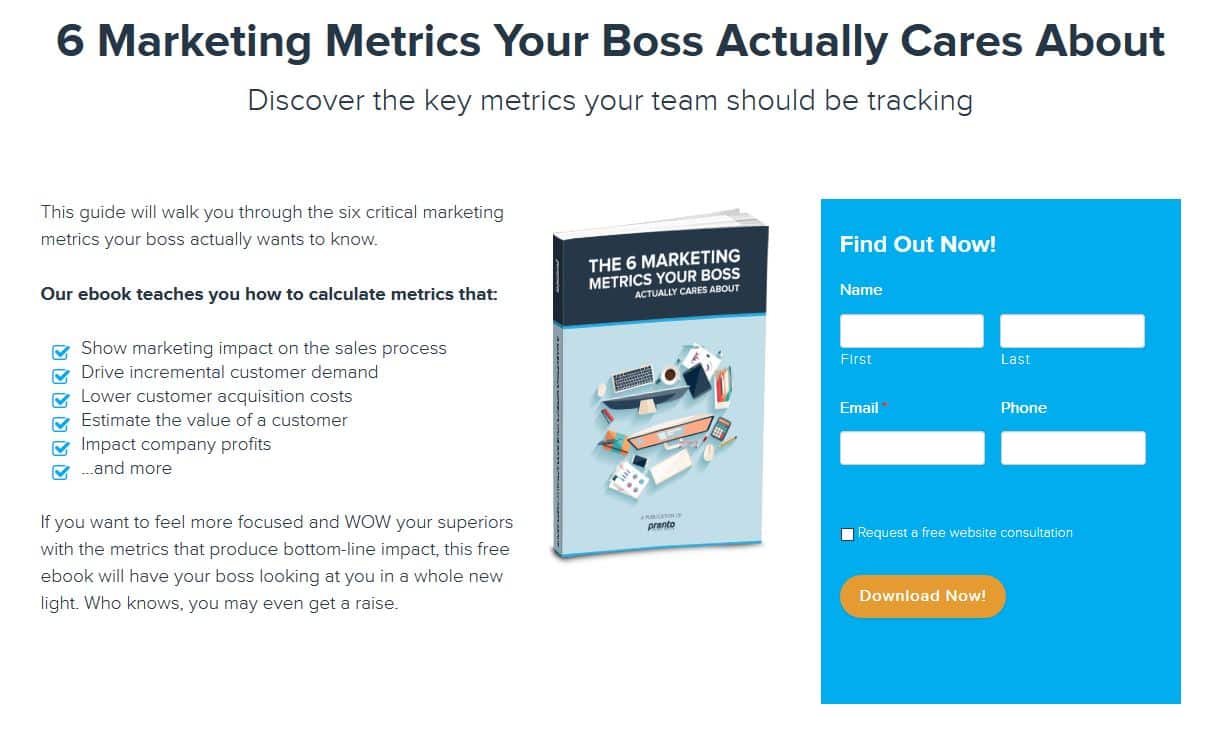 eBooks are quick and easy to produce

Digital marketing moves fast. And when you want to address an issue you're seeing among customers, compiling an eBook takes only a few weeks. Businesses that get the most eBook downloads, and consequently the most leads, regularly publish downloadable content on topics currently popular in their industry. White papers tend to focus on topics that are more timeless, but these can also be put together in less than a month.

eBooks are more interactive

eBooks also have a technological advantage because they are convenient, shareable, and can contain hi-res images, linked videos, and audio to create a memorable impression of your company.

eBooks have perceived value

Unlike blogs and articles, eBooks often contain far more detailed information about your business. And as a tangible document that readers can read offline or even print, eBooks have inherent worth. If yours contains quality information and visual elements, readers won't hesitate to fork over their contact information. Simple as that.
More than just filling a critical informational need, eBooks also do an excellent job of building trust and relationships across a broad spectrum of people who are looking for solutions to a problem. There aren't many automated marketing strategies that have this level of impact on your reputation, which make eBook campaigns an unquestionable strategy for solidifying your status as a trustworthy expert.
---
Want to take your website & marketing to the next level?
If you feel confused or overwhelmed, don't be. Pronto has you covered. With over 1500+ WordPress websites under our belt, we can help you with all your WordPress needs and more. From Design all the way to integrating platforms.
Schedule a call with one of our Pronto Experts and learn how we can secure your website so you can focus on your business.