As a business owner with a website, you've probably already googled "How to increase your rankings" in hopes of trying to get your website or blog on the first pages of search engines.
But with over 22 million search results on search engine optimization alone, trying to go through all of them can be overwhelming and confusing.
To help demystify how SEO works and delve deeper into what it takes to be successful, we've found a visual guide from SearchEngineLand.com known as "The SEO Periodic Table" which summarizes the fundamental pillars of SEO strategy, along with the factors most important for each of those pillars.
While the table looks complicated, it provides a good starting point to understanding the most important factors that can have a positive impact on your SEO performance (+3) as well as the factors that can end up hurting your website (-3). It provides a bigger picture of what search engines rank as priority.
With 35 factors on this table, we are going to focus only on the ones with top priority (+3). In this two-part series we'll be breaking them down and diving deeper into each factor to give you a solid foundation.
Let's take a closer look at these on-the-page factors and how you can influence them.
What is On-The-Page SEO?
On-page SEO is the process of optimizing your web pages to help them rank higher in the search engines and bring highly relevant traffic to your website.
Each of these on-page SEO elements is something you can control. They are elements ranging from content to HTML to the layout of your pages.
Putting focus on your on-page SEO will also increase the probability of your off-page SEO strategy working well, but more on this later.
That said, let's take a look at all of the things (in your control) and see what you can do to optimize your on-page SEO.
Content
---
Cq = Quality+3
Measuring the quality of your content can sometimes be difficult because (to some extent) content is subjective.
Your best chance to create "Quality" content is to successfully connect with your audience.
Put yourself in the position of a client or prospect who finds your website or blog and ask, "Does the content provide the information the reader is looking for?"
If you get lost or have difficulty answering this questions, 9 times out of 10, it means your content doesn't match the needs of your audience.
Use the principles outlined below to help you re-optimize your content for the best effect.
Quality Content Principles To Follow:
Make your content primarily for users, not search engines.
Give your content credibility by using original research, citations, links, reviews and testimonials.
Use images and video to help tell your story.
Maintain a high standard for spelling and grammar.
Things to avoid:
Don't use software to automatically generate content.
Don't steal content from others and publish it as your own.
Don't use your keyword so often it's the only thing people can read.
Don't write your content thinking about the search engines.
But what does this have to do with SEO rankings?
"Providing valuable and informative content can increases your rankings"
Search engines will reward you on how well your content reads and how well it helps searchers answer their problem.
If you start keyword spamming or publishing unreadable content, search engines will ignore it and your rankings will drop.
Bad Example of keyword spamming

So as long as you create content that is beneficial for your readers, you have a higher chance to rank well.
Cr = Research+3
Planning and researching before you write your content will give you a greater chance of performing well in the search engines.
Quality Research = Quality Content
This doesn't mean spending hours googling your topic (this comes after), but more so finding what your target audience is interested in and how to effectively write for them.
This could mean finding out:
What are the main pain points your market has?
Which keywords does your target audience use on a regular basis to find answers?
What is your audience's interests? What are they currently talking about?
What are your competitors saying?
Priority is given to the readers, not the search engines.
Remember, the most effective pieces are those that connect to your reader. And the best way to do this is through research and thinking from the perspective of your audience.
Architecture
---
Ac = Crawl+3
Is your website structured in a way that is easy to crawl for search engines?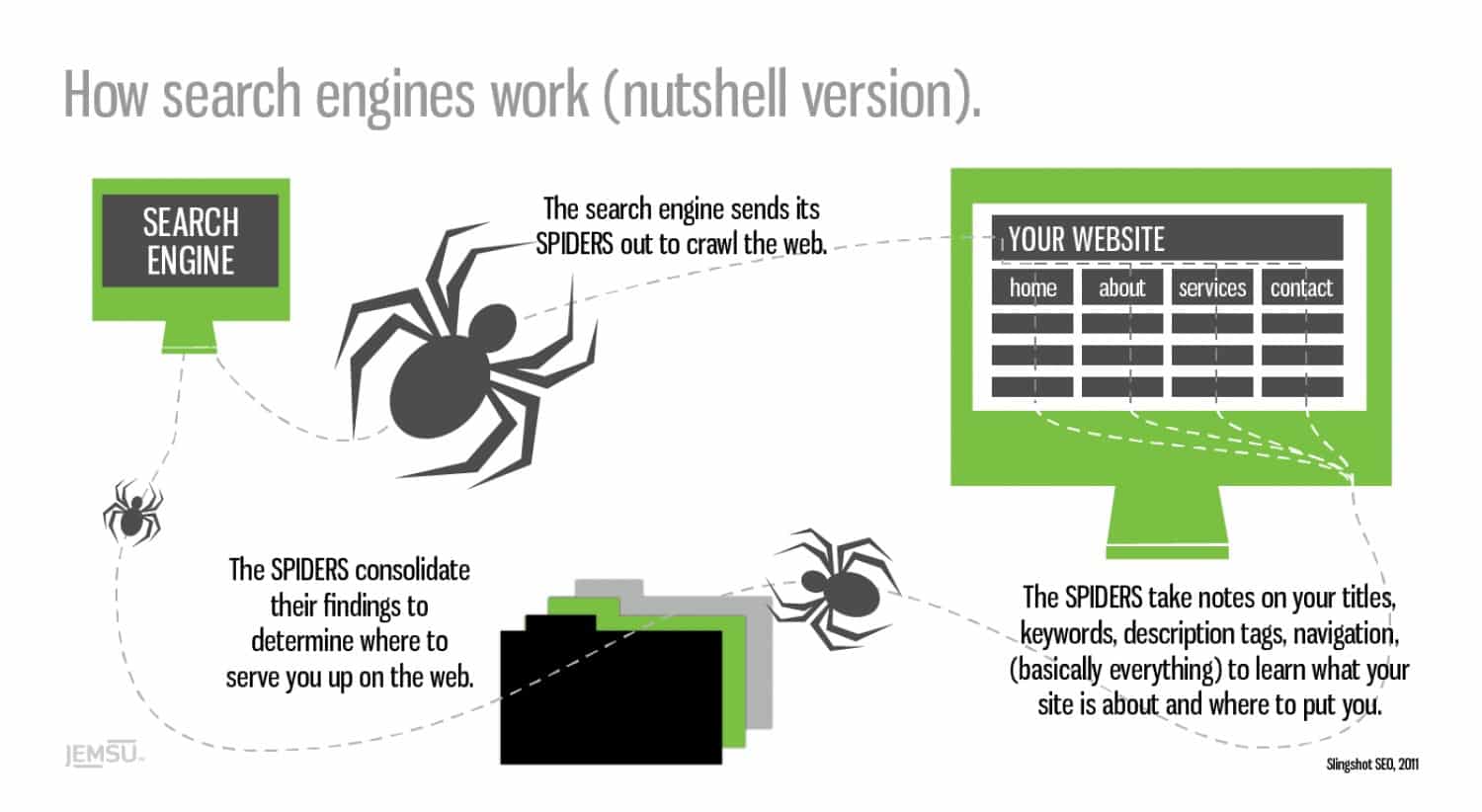 To determine where you website should be ranking, the search engines use a technique called "crawling." What this means is they go from one page to another quickly, making copies of your pages in what is called an "index."
Consider an index as a book of the entire web.
When someone searches a topic on a search engine, it flips through that 'book' (the index) and displays the best results.
To make it easier for search engines to crawl and index your website, you need to:
up-to-date sitemaps in XML format.
Regularly check for broken links on your website.
Link internally to related content, which you provide.
Generally you won't have an issue with your website getting crawled and indexed, but keeping the above in mind will help ensure the pages you want to rank get indexed quicker.
Am = Mobile+3
Search engines now consider mobile-friendliness one of the most important factors in SEO. Mobile optimization is the process of ensuring your website is accessible for visitors using mobile or tablet devices.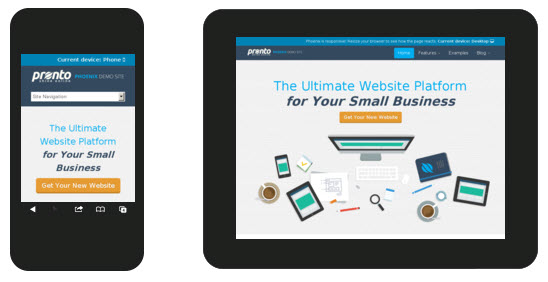 In 2016, SearchEngineLand.com reported that more searches happen on mobile devices (60%) than on desktops (40%).
Given that the majority of searches are now performed on mobile, it's no wonder Google heavily favors websites that are mobile-friendly.
Keeping in mind the increase of mobile and tablet users (with no sign of slowing down), being mobile-optimized gives you a greater chance of having your pages rank higher in mobile search results.
Not only will the search engines reward you for being mobile-friendly, your prospects and customers will be more engaged and it'll improve your conversion rates.
Not sure whether your website is mobile friendly? Use Google's handy tool to check.
HTML
---
Ht = Titles+3
HTML titles are displayed as clickable web page headlines that help people and search engines understand what your page is about. Their job is to give you insight into the page's content.

Just like the title of a book, HTML titles (page titles) are written to capture the attention of the reader and make it easier for Search Engines to find your pages. Without them. search engines can't determine whether or not your web page is accurate in search queries.
HTML Title Best Practices:
Title Length – While the suggested limit is 50 – 77 characters, it's okay if your title is a little bit longer; there are times when squeezing in an extra keyword can be beneficial even if it puts you over the typically suggested limit. But always look out for words that are cut off in the middle, creating an undesirable display.
Pronto Tip: When trying to come up with a title,This is a good starting point Primary Keyword-Secondary Keyword|Brand Name
Keywords – Readers usually scan through research results to find the keywords that stand out the most. This is why it's very important to have your company name, products, or other keywords that are very important in the beginning of your title. But this doesn't mean you should over-use keywords, or over-optimize.
For Example:

Without taking the paragraph below into consideration, it's difficult to understand what the article is trying to express. If National Geographic is one of your Keywords and is a key factor in driving attention, it's a good idea to re-construct the title so it includes the full name.
Be Unique – Web Pages are unique, so your titles should express that. Be descriptive about the webpage's content as much as possible to help search engines understand that your content is unique and also drive higher click-through rates. Try to steer clear of undescriptive title tags and default titles like "Home"or "Untitled".
Pronto Tip: Once you've updated your titles, preview how they look in the search engines using this title tag tool.
Hd = HTML Description+3
HTML descriptions or Meta Descriptions are short descriptive summaries about your web page. Usually found under the HTML title, meta descriptions help readers figure out what your content is about and helps search engines accurately pull information.

The primary purpose of a meta description is to to generate click-throughs from search engines. Google analyses click-through-rate (CTR) to determine whether or not you're a good result. The more people click on your result, the better chances of moving up in your ranking position.
HTML Description Best Practices:
Copy length
– The standard HTML Description is 300+ words, but this shouldn't be a strict rule. The biggest priority is being as descriptive in your content as possible. That said, just keep an eye out for cut-off words that don't make sense.
Be unique – Try to avoid duplicate meta descriptions; each webpage is different. Be actionable and clear about the benefits of what you're offering on your webpage. Google (and other search engines) say that there is no direct ranking benefit from the meta description, and in some cases Google pulls different texts to help answer queries accurately.
Moving Forward
Now that you're armed with all this new information, you need to start implementing these SEO tips for your own business. To help, we've put together some action steps for you:
Review your current content levels and see what you need to do to bring it to the 10x content level.
Fix all your HTML titles & descriptions so they follow the standards we've outlined above.
Ensure you have an XML sitemap on your website.
Regularly check for broken links on your website.
Work with your development team to ensure your website is mobile-friendly, if it isn't already.
Stay tuned for Part 2, where we go through the off-site SEO elements!