Holiday children's charity Operation Noel leveraged WooCommerce to take orders and manage donor registration during their annual holiday fundraiser event.
Since 1939, Operation Noel has helped clothe disadvantaged youth in need. First identified as the Little Girls Dress Fund, the charity has since evolved to provide winter coats to both boys and girls during the winter season.
A Detailed Fundraising Process at Risk of Disarray and Server Overload
Operation Noel collects and sends out winter coats for children in need, but does so through approved caseworkers representing various schools nationwide. 
As a result, charity administrators must be able to approve donors efficiently before taking any corresponding orders. Before starting their 2020 holiday fundraiser, Operation Noel needed a robust platform that allowed them to both manage donor registrations and take orders at a high volume.
Pronto was able to take our site and optimize it perfectly for our holiday campaign. With many orders coming in, we're thrilled that our site remained stable throughout."
Setting Up an eCommerce Store That Can Handle Simultaneous Orders
To start the job, Operation Noel was moved to Pronto's Google Cloud Platform server to ensure stability amid waves of website traffic and orders. In addition, our technical team optimized the site for speed and reliability.
To make it easy for eligible caseworkers to register and order multiple coats for their schools, we set Operation Noel up with WooCommerce and leveraged its Product Bundles plugin.
Using WordPress and WooCommerce allowed Operation Noel administrators to promptly approve caseworkers, see orders and reports, and manage stock.
Pronto's Google Cloud Platform held strong during a stark influx of traffic and orders.
Over 1,000 Orders Processed and Paid For Over a Three-day Period
Operation Noel's 2020 holiday fundraiser went off without a hitch. The Google Cloud Platform server held strong processing nearly $60,000 in orders over a 24-hour period.
Throughout the campaign, Operation Noel successfully sold 1,634 coats to scholastic caseworkers nationwide, managed entirely through its WooCommerce interface on WordPress.
This was a big campaign for us and it was important for us to hit it out of the park. Thanks to Pronto's support, we had a great result, which is not only great for us, but also for many children in need."
By working with Pronto, Operation Noel completely digitized its holiday fundraiser and avoided potential server overload issues. Over the week-long campaign, the Texas-based charity sold $77,462 in winter coats through WooCommerce on Pronto's Google Cloud Platform server.
See our Marketing Services
Get leads with our Google Ads Campaign Management services
SEO link building services to boost your search rankings
See Other companies we helped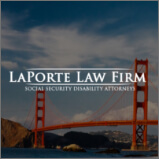 LaPorte Law Firm came to us to increase the number of people who visited their website, especially people within 120 miles of one of their offices