Your everyday Pronto life
Live your life and do your work with the Pronto Values in your heart and mind. Working together as a team is at the center of what we do: in the way we communicate, show each other respect and always search for better ways to delight our customers.
At Pronto you'll see that many teams have daily short 'stand-up' meetings to share ideas and updates. This keeps the communication and ideas flowing. Everyone at Pronto from the top down sits in our open office and is available to chat with, ask questions of or share ideas with at any time. Don't be shy – every Proton has something important to say.
Fresh coffee and a variety of drinks are provided daily to ensure you're wide awake and ready to go. And for an energy burst in the afternoon, healthy snacks are laid out in the common area to give us all some informal time to have fun and get to know each other.

Bring the true you
Workspace
Dress code
Bring the true you
At Pronto, we celebrate diversity. It doesn't matter what your age, background, sex, religion, nationality, sexual orientation, level of experience or ping-pong ability is. We show each other respect. We value people for the way they behave and the contributions they make. We appreciate the special color each individual brings to our life. We want you to be comfortable and proud to bring your true self to work each and every day.
Workspace
Dress code
Your timeline - getting started at Pronto
Managing your time, in and out of the office
Pronto's normal office hours are flexible, with an hour taken for lunch at your preference time. There may be times when you are required to work outside these hours. Overtime payments are not paid unless specified in an individual employment agreement. Your working hours may vary from time to time by mutual agreement.
Like many things at Pronto, with flexibility comes responsibility. We don't expect you to punch in and out of a time clock; we trust your judgement and expect you to do the right thing. But it's important that you communicate with your manager and team so that people can count on you and understand your schedule.

Since 2020, Pronto has become a primarily remote company.
However, we still believe face-to-face interactions are important for building relationships with your coworkers, sparking new ideas, and rallying around team goals, so even though most days can be worked remotely, there will be days where you are required to attend in-office meetings.
On top of that, we believe the added freedom of remote work also comes with the added responsibility of being dependable and communicative with your team and our clients regardless of where you are working.
Please inform your team and HR as soon as you can and have some rest. But make sure you register your sick day on our Bamboo software, so we know what's happened. More details are below.
Please inform your team and HR in advance before leaving on vacation. Once again, Bamboo is the tool that you will need to use when you will be gone from the office. If you are planning a longer break, please contact your manager so that they can keep the team informed and make sure that your work is covered. More details are below.
Joining Pronto - the paperwork & systems
Non-disclosure & confidentiality
We expect all employees to respect Pronto's and our customer's confidential information both while you're working at Pronto and after you leave. Your Employee Contract includes your agreement and consent with our Non-Disclosure & Confidentiality Agreement: https://www.prontomarketing.com/nda/.
At Pronto we use a bunch of browser-based applications, one of which is called Salarium. Salarium is our portal for your personal information, compensation and benefits.
For requesting time off as well as checking all your benefits.
For reviews we use an application called Small Improvements. This provides you and your manager with a standard template for your reviews as well as 360 Peer Feedback. You'll learn more about this when your first review is scheduled.
We use the latest technology at Pronto. You'll be given your choice of using a Mac or Windows PC – it's up to you. Depending on your job role, we'll make sure you have the applications and software you need.
Pronto has a strict no piracy policy. This means that all software, stock photos, creative assets and applications must be properly and legally licensed. If you're not sure, or have a specialized software requirement, just ask your manager or the IT team for help. We want you to have the best tools to do your job, and we want to be a good, law abiding member of the business community.
The salary we've agreed with you is outlined in your employment agreement and should be regarded as confidential. You should not disclose your salary or wages to anyone within The Company other than your immediate manager. Full details of the breakdown of your salary or wage payment will be shown on your payslip which will be given to you on, or just after, payday. Your salary or wages are accrued throughout the month and paid the day before the end of the month into your nominated bank account. If the day before the end of the month is on a weekend or holiday, the money will be transferred to your account on the Friday, or the day before the holiday, whichever is applicable.
Your salary or wage will be reviewed every 6 months and adjusted in line with your performance. The salary review process will take into account your performance in your role, market rates for your role and the Company's ability to pay. Reviews will not necessarily lead to an increase.
The Company provides a complete package of benefits to all eligible full‐time employees. The following outline of available benefits is provided with the understanding that benefit plans may change from time to time, and the provider plan descriptions or contracts are to be considered the final word on the terms and conditions of the employee benefits provided by The Company.
Continuation of any benefits after termination of employment will be solely at the employee's expense and only if permitted by policies and statutes. The Managing Director will determine deductible levels and co‐payments for all insurance related benefits annually.
In the event of any inconsistencies between this handbook or any other oral or written description of benefits and a formal plan document, the formal plan document will govern.
Benefits: Health & financial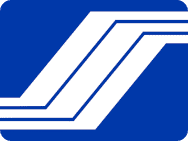 Social Security
The Company participates in the provisions of Social Security. Employees' contributions are deducted from each paycheck and contributed at the applicable wage base as established by the Filipino law.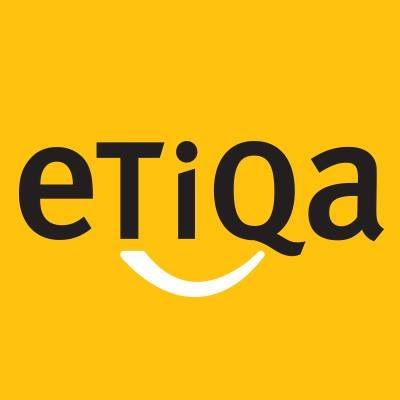 Group Health Insurance
A basic individual coverage health Insurance plan is provided to you at no cost, starting from your 90th day working for Pronto.
Benefits: Sick, vacation and leave
Vacation Leave
Sick Leave
Other Leave
Unpaid Personal Leave
Vacation Leave
Ten days vacation will be awarded to regular employees who have worked in the Company for two years or less. While employees who have worked for over two year will have additional five (5) days vacation leave. Five vacation days can be carried over to the following year.
HOW TO TAKE VACATION?
Request on Great Day for manager approval
Give notice by sending an email to your team and HR
Sick Leave
Other Leave
Unpaid Personal Leave
Emergency telephone numbers for the employees:
We're sure this Employee Handbook hasn't answered every possible question you might have. Don't worry, your manager or our super helpful HR team can answer any other questions you might have. Just send an email to [email protected] and help will be on the way!
Welcome to Pronto. It's going to be fun! We promise.