Developing a Website in 6 Weeks Through Collaboration
QooQoo is a marketing agency that specializes in the healthcare industry, providing branding, marketing strategy, and media planning services to both healthcare providers and patients. It is based in Irvine, California and has 20 staff members.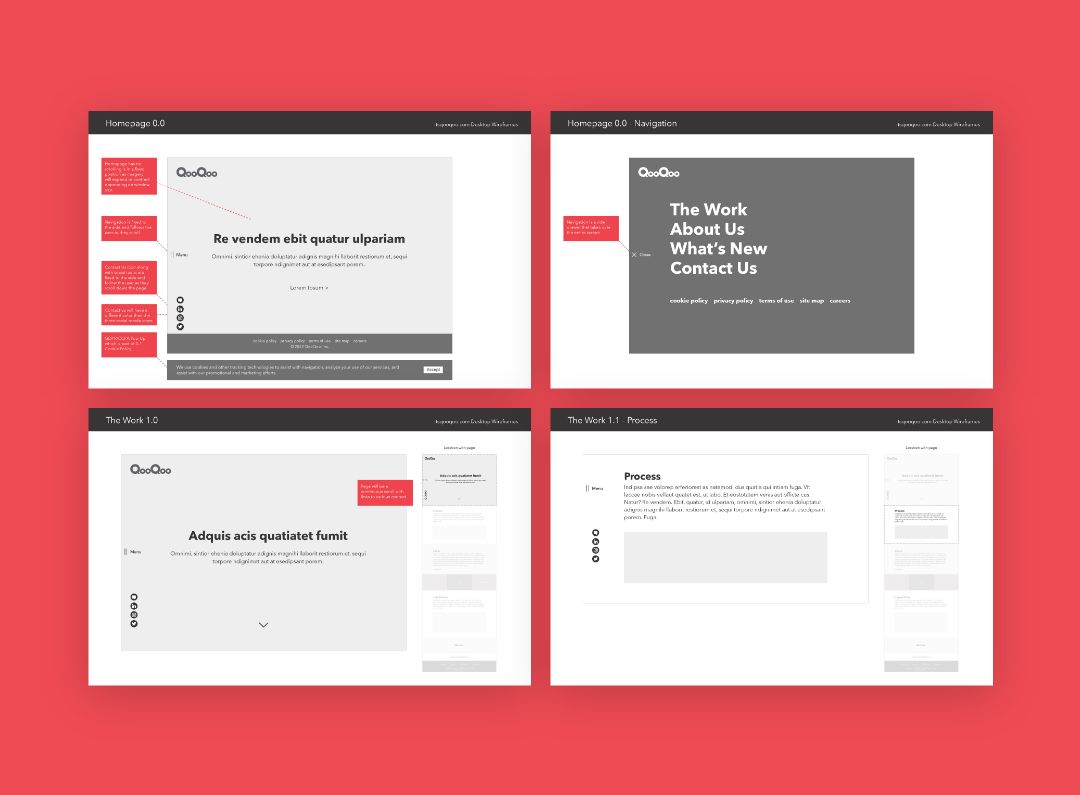 Cooperation Yields Quick Web Development
QooQoo already had ideas and designs for their new website launch when they first reached out to Pronto. Working from these designs, Pronto and QooQoo worked together seamlessly to complete the project in six weeks, two weeks ahead of schedule.
"Pam was very warm and engaging. She was very helpful and it was great working with her. She was always quick to respond and was available for any meeting requests. She ensured all tickets or comments were addressed. The support and speed has been greatly appreciated!"
Using QooQoo's designs, we created a page of case studies, with attention-grabbing hover graphics to entice potential clients into clicking and discovering more. Visitors are taken to showcases of some of QooQoo's most successful projects. With text used sparingly and stunning feature-rich graphics, the results of their impressive work are plain for all to see.
"We had a very clear and ambitious vision for our new website. Pronto worked very closely with our in-house team and together they turned our designs into reality."
Engaging Graphics and Stylish, Minimalist Design
It is very easy to lose the interest of potential customers by putting too much text on a website. That is why QooQoo and Pronto worked together to create a site that keeps the writing to a minimum and allows the beautiful graphics and animations to tell the story, in a polished pitch to potential clients.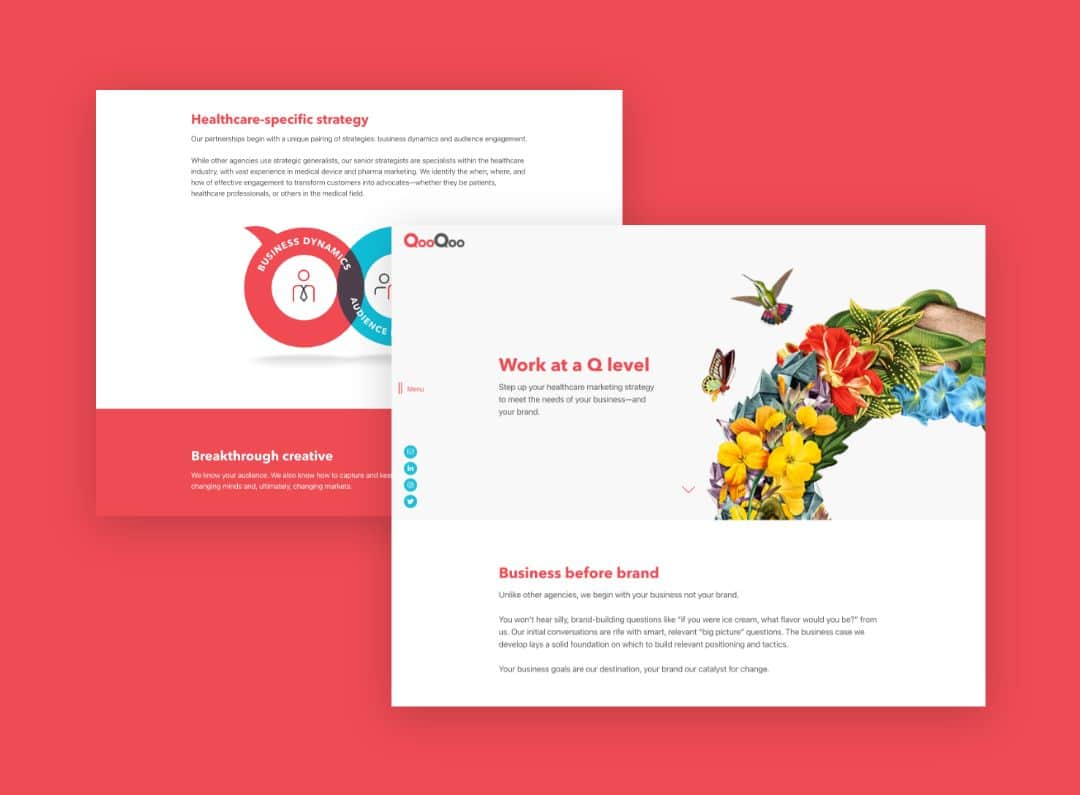 QooQoo contacted Pronto with a bold concept for their new website. Our team at Pronto worked closely in collaboration with QooQoo, taking their designs and ideas onboard and helping to create a visually stunning site that both intrigues and inspires visitors, leaving them with a lasting impression of style and excellence, all completed in just six weeks.
Make your business stand out with a unique WordPress website design
Reliable WordPress website support services
See Other companies we helped Dawna Gutzmann MD & Associates
Engaging patients through interactive design measures